This past weekend…
I was so excited…so super giddy…
to meet Dixya from "Food Pleasure and Health"!
When I started blogging, I never thought I would "meet" so many positive, encouraging, wonderful gals and gays out in the blogsphere – so actually getting to MEET Dixya was a wonderful surprise!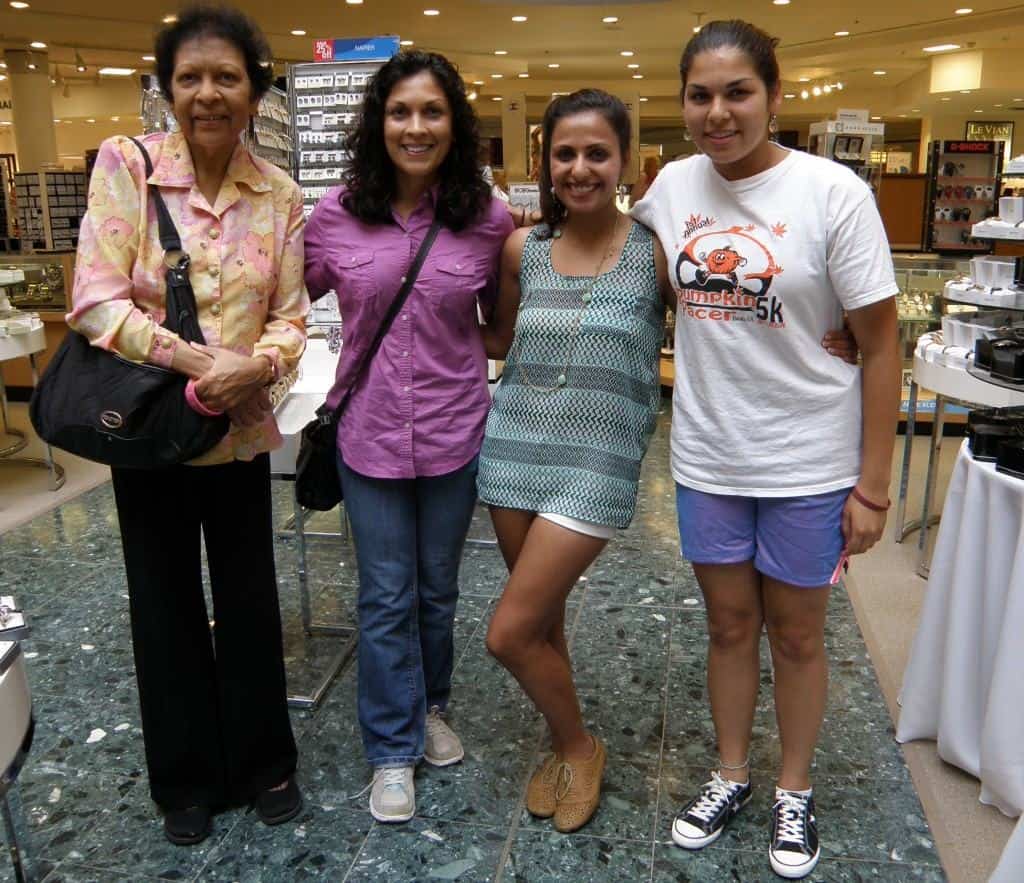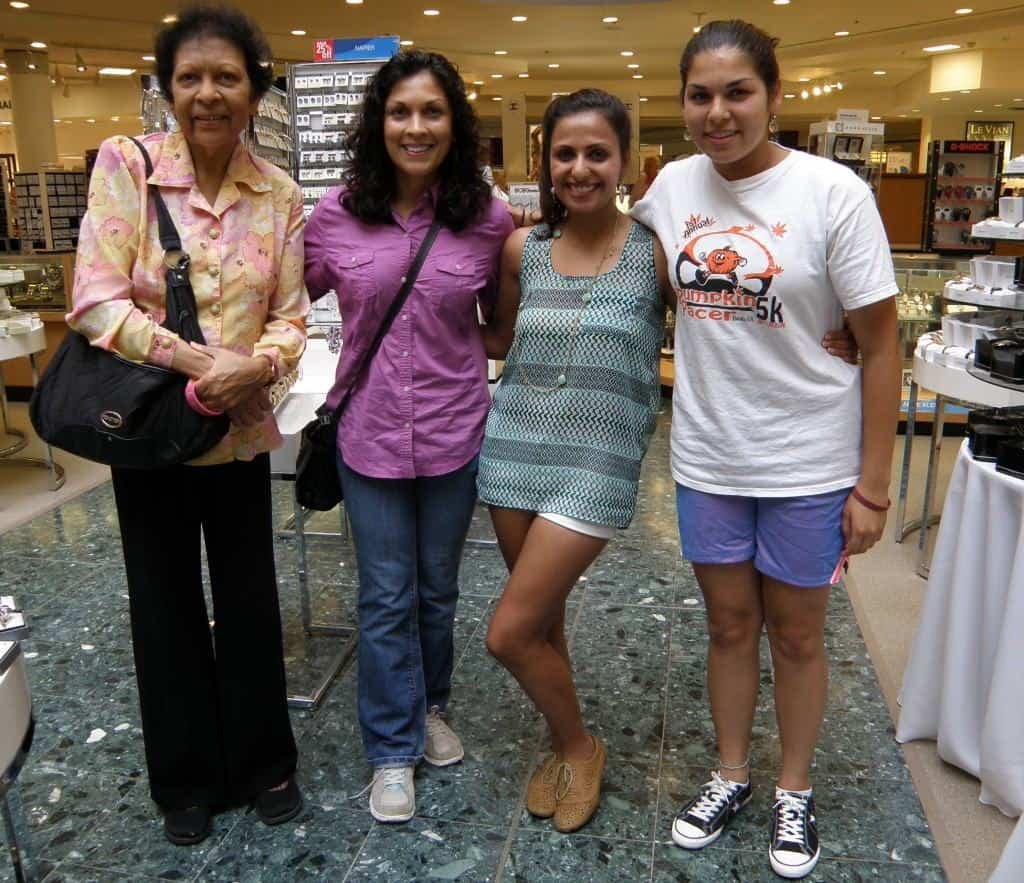 This past weekend…
I was also so excited…my tastebuds so alive…
to try out Amanda from Running With Spoons' recipe for "No Bake Almond Fudge Protein Bars"
These bars (in my case – balls) need a warning attached to them – THEY made me loose all self control – I mean THEY are healthy right? – THEY made me pick them up and lift them to my mouth one after the other, till …
there were none left!
And those oats – those oats – they expand in your belly!
But…
(sigh)
I so enjoyed ingesting these 🙂
I followed Amanda's recipe almost exactly – however, I had to sub out the honey as I had only a teaspoon left and was feeling too lazy to go to the store, so I added a few teaspoons of olive oil.
Ingredients:
1 cup oats ground up in a blender
1/2 cup quick oats
1/3 cup vanilla protein powder
1/2 cup crispy rice cereal
1/3 cup almond butter
1 teaspoon honey
3 teaspoons olive oil
1 tsp. vanilla extract
handful of chocolate chips
Instructions:
In a bowl, combine the ground up oats, quick oats, protein powder, and crispy rice cereal and mix until well combined and set aside.
In a small pan over medium heat, add almond butter and honey, stirring until the almond butter is melted and fully combined with the honey.
Remove from heat and pour into the dry mixture, add the olive oil. Stir until everything is fully combined.
This is where my instructions get a bit messy – I grabbed bite sized pieces of this "dough" and rolled them into balls.
I chilled these balls for about 30 minutes and then, I melted the handful of chocolate chips and drizzled it generously over the balls.
In our house, once chocolate and nut butter come into contact there's no "chillin" so we dug in!
This past weekend…
I was so saddened too as our family said goodbye to a loved one – my uncle, my mom's brother. Grieving is a necessity and as unique to each of us as our finger prints – while I know he is in a better place, my heart hurts so badly for my cousins, my mom, all those whose lives he touched …as they grieve, I pray that…

I don't want to end on a sad note – so lets get back to these bars – err balls…

Thank You Amanda – these bars/balls are the Bomb.Com!!!
🙂
Are you tempted yet to try them?
Have you had the opportunity to meet other bloggers?
Thanks so much for reading along