This post is part of a social shopper marketing insight campaign with Pollinate Media Group® and Betty Lou's, Inc., but all my opinions are my own. #pmedia #BettyLousAtWalmart http://my-disclosur.es/OBsstV
These Easy Bar Berry Trifles are my spin on traditional trifle and are made with 4 main components ~ check them out below and let me know what you think.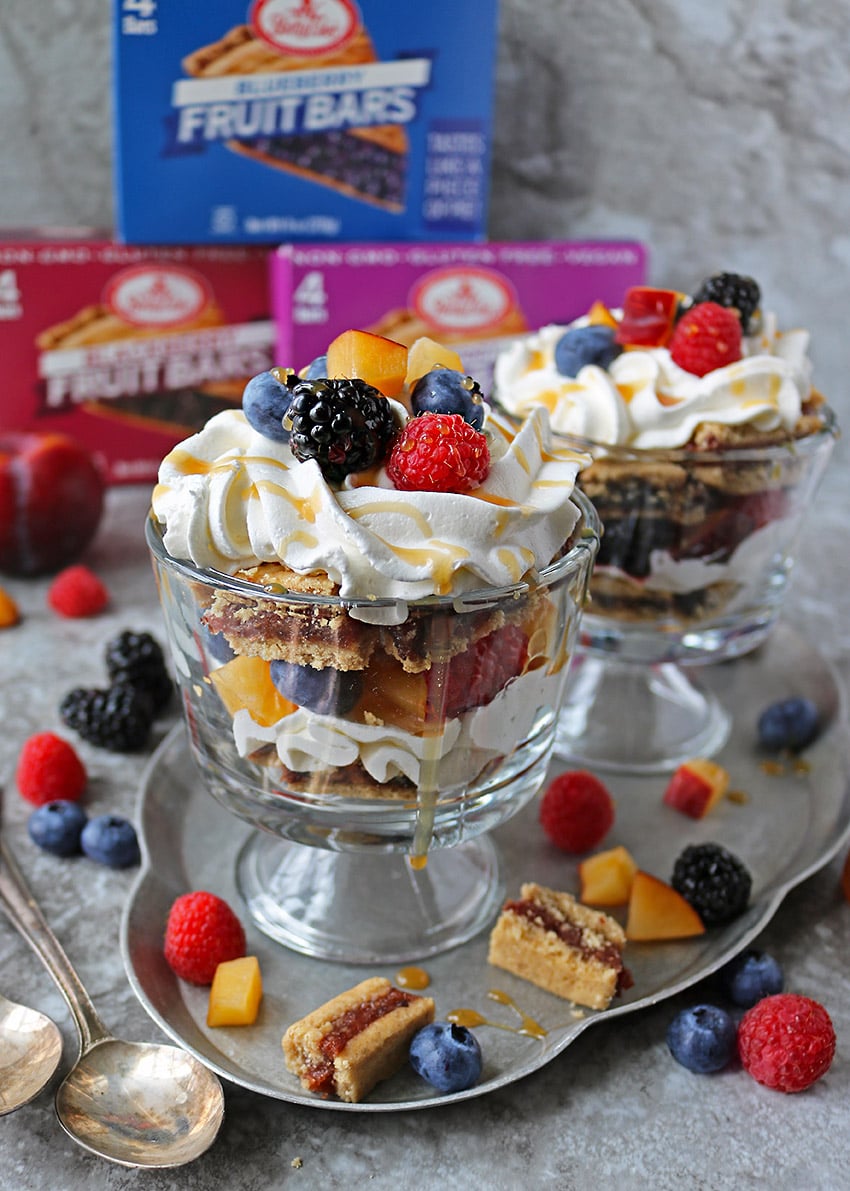 I try my darndest not to discriminate between desserts.

Chocolate or strawberry, cake or cookies, pies or trifles, I have a weakness for all things sugary.

And to think, I actually went sugar free for a couple of months in the fall of 2016! What was I thinking? HOW did I do it? These days, the answers to those questions seem to elude me…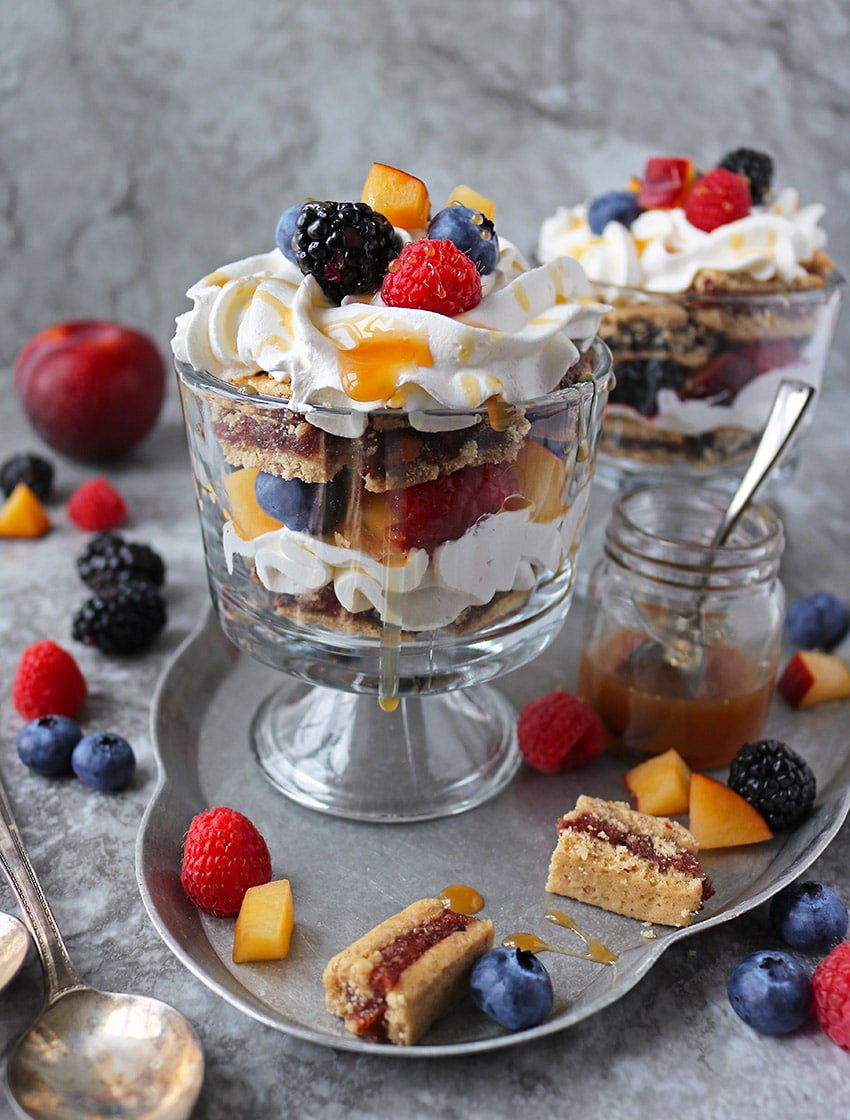 Over last Christmas and the months that followed, I have been indulging my sweet tooth. We were in the middle of buying a home and selling another one (for the second time in 15 months) and life was crazy. But a cup of coffee and a slice of cake, or, scoop or three of ice cream was my escape from the crazy. Besides, it was a cold and drafty winter in our old condo.
But this month I decided I was going to try and reign in my wicked sweet tooth. But, giving up desserts cold turkey isn't easy for me anymore. So, I've been trying to make better for me choices and I gotta say, I am so incredibly glad to have been introduced to Betty Lou's Fruit Bars.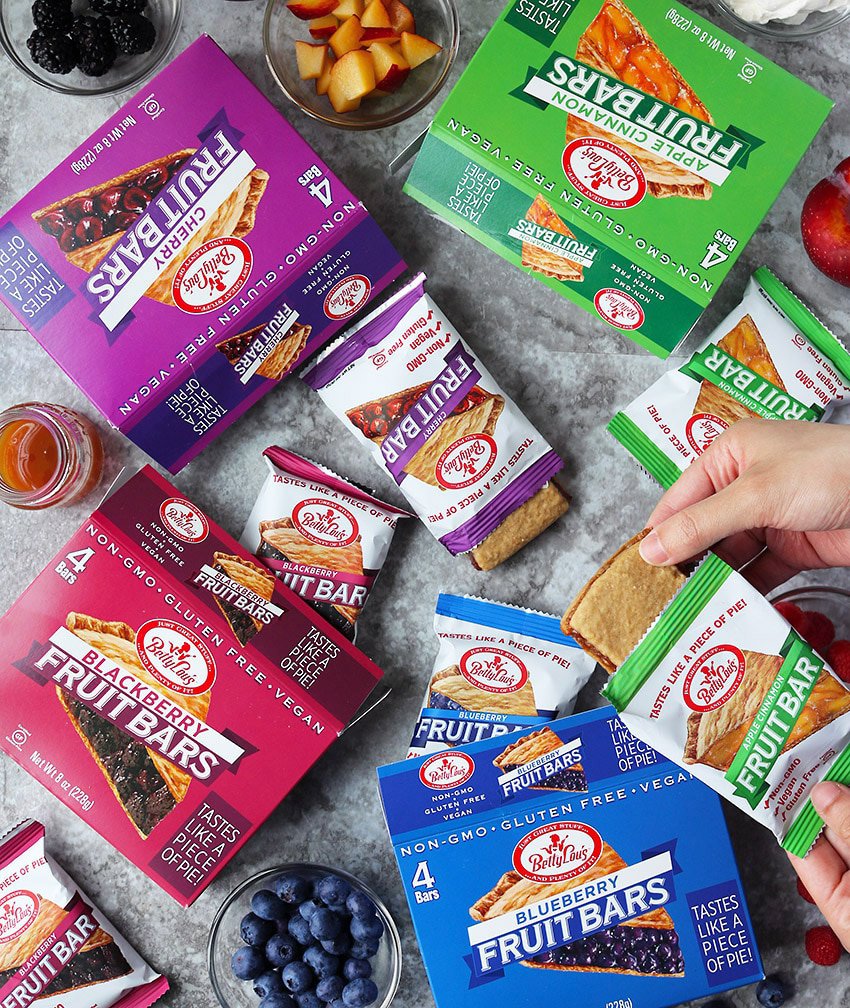 I usually only grab oats and walk out of the breakfast aisle at Walmart. But, I had been informed that Betty Lou's Fruit Bars were also hanging out there and ended up bringing home 4 flavors to test out.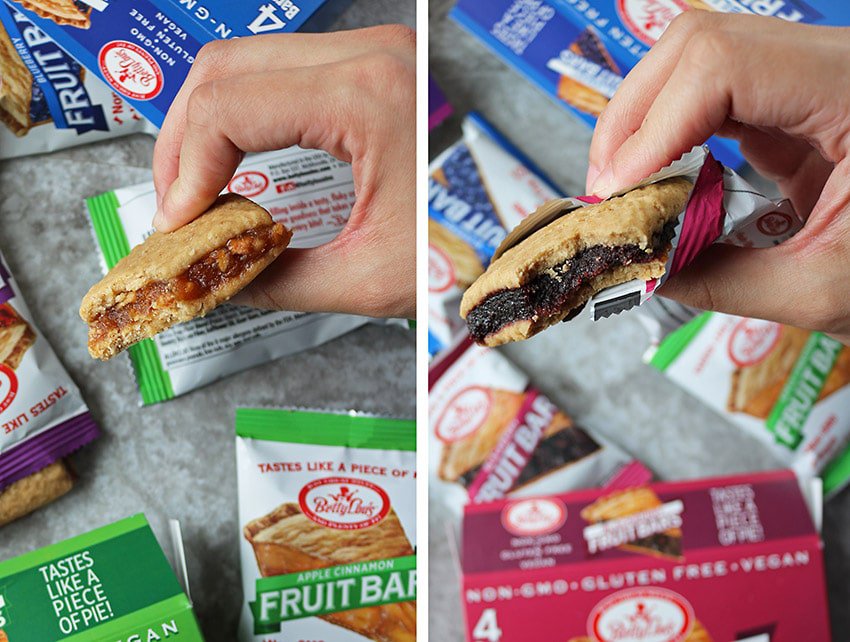 To be honest, I wasn't expecting to like these bars as much as I now do. When the packaging specifies that these bars "tastes like a piece of pie" – it's right on the money!
Gluten-Free and vegan, Betty Lou's Fruit Bars do not contain GMOs or any of the 8 major food allergens identified by the FDA. And, all sugars in Betty Lou's Fruit Bars are said to come from natural fruit and fruit juice.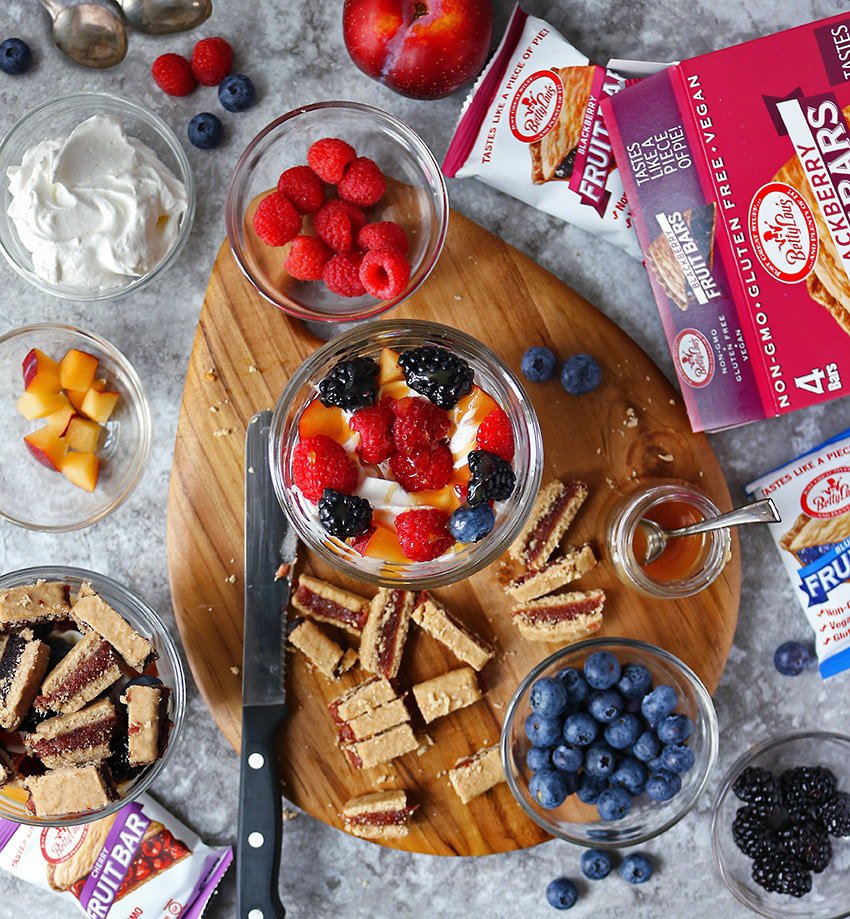 For me, Betty Lou's Fruit Bars are a delicious and better-for-me dessert option that makes me feel like I am eating actual pie! In my attempt to stretch these bars out over a couple of desserts, I decided to slice them up and use them in my spin on trifle, along with dairy free whipped topping, a variety of fruits, and homemade caramel sauce.
I don't feel justified referring to this Easy Bar Berry Trifle as a recipe ~ because, a recipe it is not. It's more a layering of:
• Betty Lou's Fruit Bars,
• dairy free whipped topping,
• berries and peaches, and,
• a homemade caramel sauce…
to form a dessert that fools my sweet tooth into feeling indulged!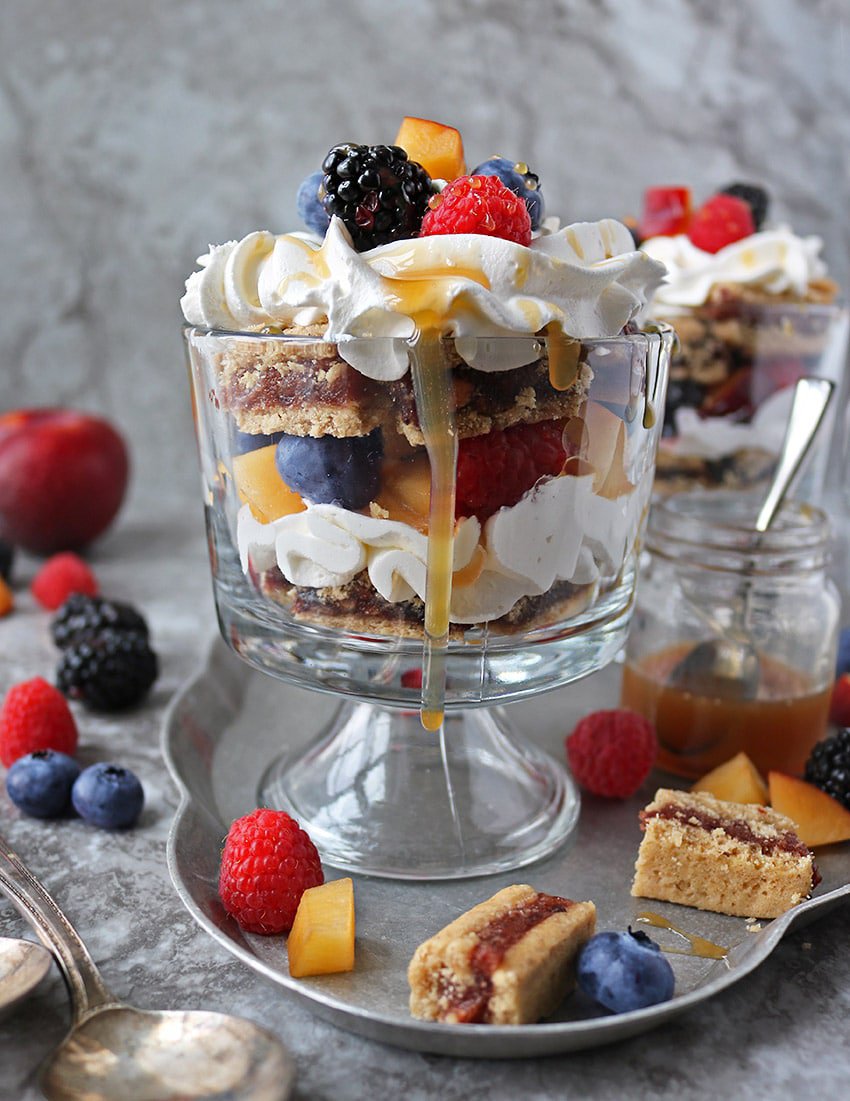 If you are a fan of curbside pickup from your local Walmart, simply search and add "Betty Lou's Fruit Bars" to your Walmart grocery shopping curbside pickup order! Otherwise, look for Betty Lou's Fruit Bars in the breakfast aisle of your Walmart store and online at Betty Lou's Inc.

Grab a few and try them plain, or in these trifles, or in a milkshake, ~ no matter how you try them, I'm sure you, your family and friends will enjoy these bars as much as my daughter and I do.