This shop has been compensated by Collective Bias, Inc. and Walmart Family Mobile.
All opinions are mine alone. #DataAndAMovie #CollectiveBias
"Salted, Chocolate-Drenched, Spicy, Sweet Potato Fries" sure is a mouthful to say isn't it? But, y'all, these fries were worth every additional word! I know they sound a tad bit odd – I mean who'd make spicy sweet potato fries and drench them in chocolate eh? But – sometimes, odd can be all sorts of wonderful!
Sweet potatoes are pretty sweet on their own, but when they are coated with chili powder and arrowroot powder and baked till they are crispy, their sweetness is tamed. Unless…you add way too much chili powder – which is what really happened in my kitchen! In an attempt to tame the spiciness, I decided to smother these fries with semi-sweet chocolate (I've just been putting chocolate on everything recently), and, my daughter suggested we add some coarse salt to them and good gosh – these were just so good!
And, they were the perfect stress-busting snack for my daughter!
You see, this year is her first year doing her taxes – and she was all sorts of frazzled.
While I sat there making sure she didn't make too many errors, (and she didn't eat all the Salted, Chocolate-Drenched, Spicy, Sweet Potato Fries), I still wanted her to figure things out for herself. So, she made use of the extra Data I had through Walmart Family Mobile's Plus Plan to research helpful articles on IRS.gov and to watch Youtube videos that the IRS had released for first-time filers, as she filed. Of course, she was eating too and now my Samsung has chocolate smears all over it – but I'm not complaining – because c.h.o.c.o.l.a.t.e!
When I upgraded my phone at my neighborhood Walmart last month, I saw the display that clearly highlighted Walmart Family Mobile's new Plus Plan which includes Unlimited Talk, Text, & Data with up to 10GB of 4G LTE data PLUS a movie on VUDU for $49.88 every month per line. This tax season, if you are considering upgrading your phone and/or plan, I would love to suggest that y'all give Walmart Family Mobile a chance.
Disclaimer: All prices for phones and plans included in this post are accurate as of the date of posting; however, these prices are subject to change. Please refer to http://cbi.as/2nt2y or your local Walmart for current pricing.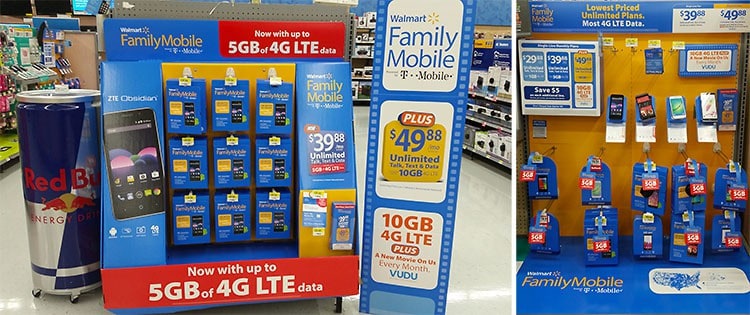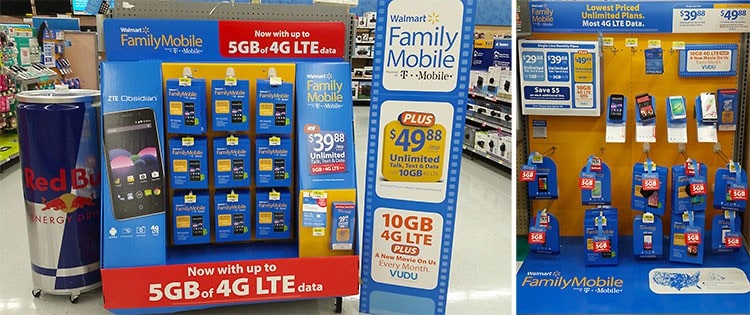 With all the extra help and multitasking, my daughter was able to file her taxes in less than 20 minutes, which gave us plenty of time to snack on the rest of these Salted, Chocolate-Drenched, Spicy, Sweet Potato Fries while watching the movie on VUDU on our telly during our weekly movie night!
[Tweet "Salted, Chocolate-Drenched, Spicy, Sweet Potato Fries #DataAndAMovie #ad @FamilyMobile @RunninSrilankan"]