Thanks to Arman @ Big Man's World, Sundays are days of "Spillage", days when we get to answer questions on topics that range from food to travel to dreams to movies to...you name it, Arman seems to have covered it!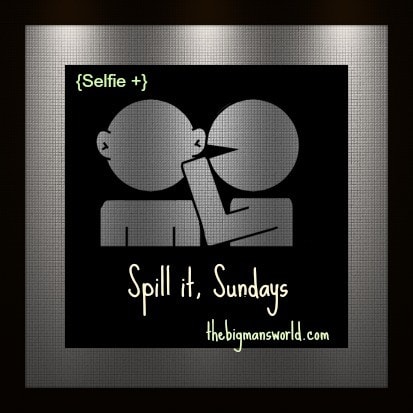 Aaaannnnd...now you are confused right? Rest assured, today is not Sunday (yet)! As my weekends have been a tad bit on the busy side, I figured I would post early - after all this week's Spill It Sundays topic is none other than CARBS - that macronutrient that conjures up some passionate discussion!!! For my mom, mention "carbs" and she is lost in dreamy visions of ALL the crusty french bread and rice there is, as for me...I am gonna tackle Arman's questions and do some deep sharing up in this little ol blog of mine...
1. What is your all time favorite carbohydrate based food/dish?
Oooh that would be oats! Oats, weather in oatmeal...


or pancakes...


or cookies...

My life would be so empty (and hangry) without the almighty oat!
2. What is your favorite fruit?
I am a very poor fruit consumer - I hate to admit that I can go days without any fruit-mainly because 1 of the 2 fruits that top my favorite list (Mangostein) is not allowed in the US and the other (Rambuttan) is extremely seasonal and even when in season, only available at a handful of places.
3. What is your favorite grain?
OOOooooh why oats!
4. What is your favorite starchy vegetable?
With 15 grams of carbs per 1/2 cup, I am not sure if beans qualify as a starchy vegetable - but they are my all time favorite! Specially in stew form - like THIS!

5. Which carb receives unfair flack?
I am guilty of giving white rice some unfair flack~even though it can be so versatile and so filling!
6. Link up a favorite carb embracing recipe
These 3 layer bars embrace my favorite carb! I mean seriously, the peanut butter base and the chocolate topping literally EMBRACE a layer of oatmeal in the middle!

7. What is YOUR perception of this macronutrient?
I must admit, to this day, when I hear the word "carbs" I automatically think of pasta and breads and rice - things I am not really crazy about - because they don't sit well in ma belly! And because they make me feel blech! But the quinoa and freekeh and broccoli and carrots and beans and oats I consume in gusto, also fall under the "carb" umbrella even though my sub-conscience thinks of them differently.
8. What benefits do CARBS play in YOUR personal eating habits?
I have noticed that days when I am struggling through a long run or taking a longer water break during a workout, happen to be days when I skipped my morning bowl of oats in favor of eggs or a protein shake or just a cup of coffee. As much as I love coffee (unless I were to were a coffee IV around) it simply does not give me the energy to push through that my carby bowl of oatmeal does!
Now it's YOUR turn: What is YOUR perception of carbs?
If you love them - what's your favorite? And if you don't - what's your least favorite?
Happy Friday Yall - Here's hoping yall have a wonderful weekend!