This shop has been compensated by Collective Bias, Inc. and its advertiser.
All opinions are mine alone.
#KickUpTheFlavor #CollectiveBias
You must be thinking "another tofu recipe…boring!" But, these next three words strung together might change your mind: Strawberry Picante Sauce. Now, ruminate on those words…let them sink in…and, read on…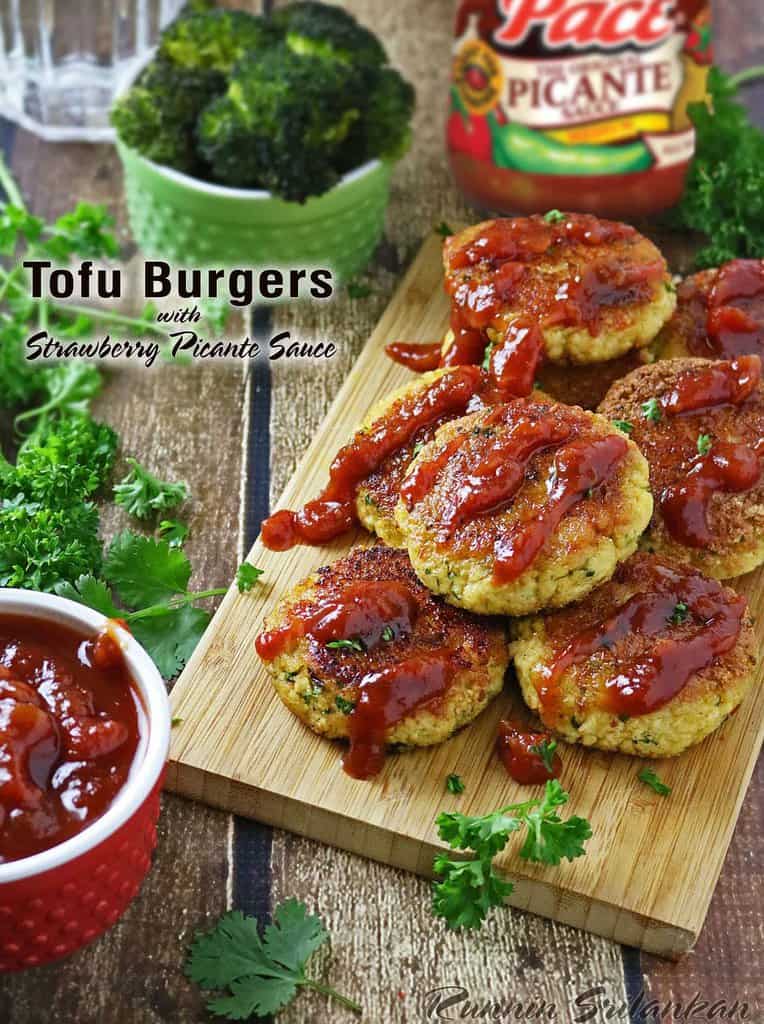 One day last week, I come home dog-tired to find a gaggle of teenage girls raiding my kitchen. The fridge. The pantry. They weren't leaving anything untouched. Well, what do you think I did? Lay out a spread for them? Nope – not that day! Did I mention I was tired? That day I pulled out a block of tofu and asked who was staying for dinner and they all fled! If they had known that I planned to #KickUpTheFlavor on that bland block of tofu by introducing it to a Strawberry Picante Sauce with Pace®, they might have stayed – but oops – I forgot to mention that part!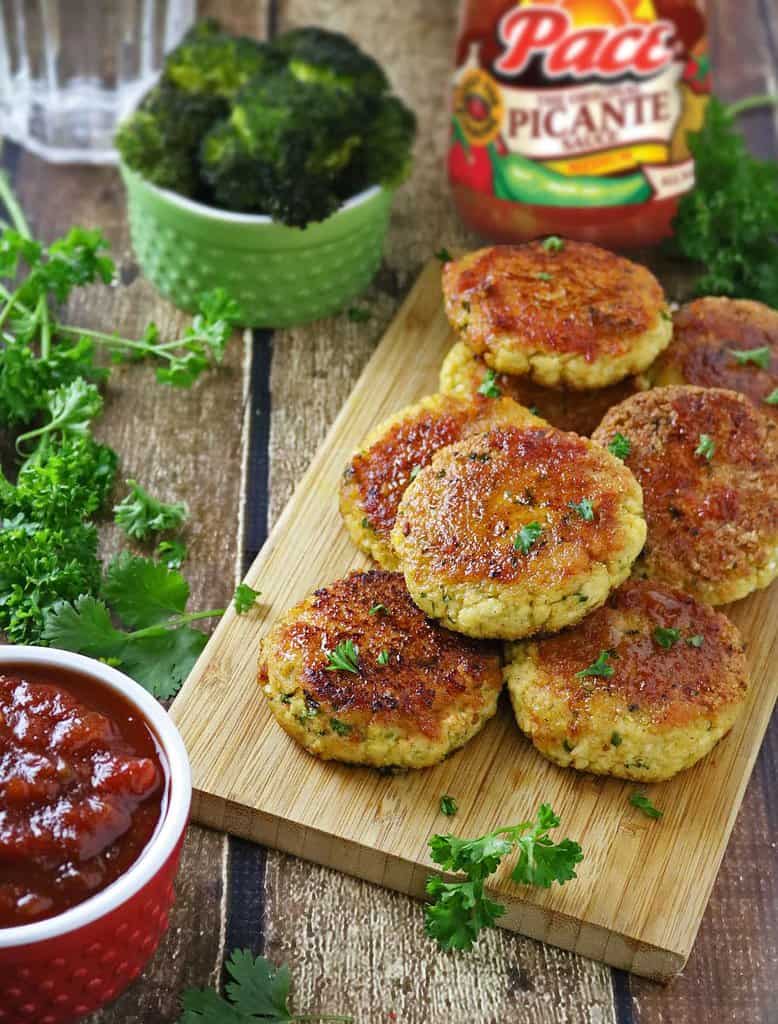 The idea for this Strawberry Picante Sauce occurred to me as I sat in traffic staring at a jar of mild Pace® Picante Sauce and jar of strawberry jam I had picked up from Walmart earlier. As I sat there staring, I recalled this recipe for grape jelly and chili sauce glazed meatballs I had seen awhile back which lead me to go aha – I know what's for dinner! Pace® Salsas and Picante Sauces can be enjoyed as a valuable and versatile ingredient in recipes, in addition to being a delicious dipping sauce!
This sauce is super simple – just 3 ingredients – strawberry jam, Pace® Picante Sauce and smoked paprika thrown in a pan to mingle for about 10-12 minutes. I used this sauce in the tofu burgers as well as on the tofu burgers as they were cooking.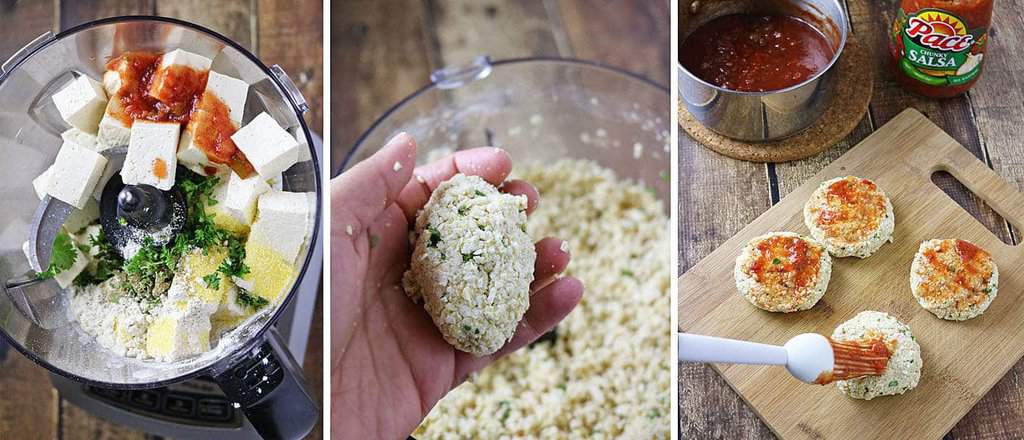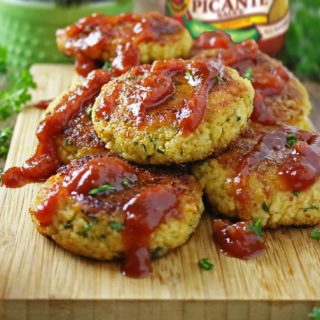 Tofu Burgers with Strawberry Picante Sauce
A simple 3-ingredient Strawberry Picante Sauce adds oodles of flavor to gluten free tofu burgers - perfect for dinner or any get-together!
Ingredients
FOR THE STRAWBERRY PICANTE SAUCE

1

cup

Pace® Picante Medium

1/2

cup

strawberry jam

1

teaspoon

smoked paprika

FOR THE TOFU BURGERS:

1

block extra firm tofu

1/4

cup

cornmeal

1/4

cup

sorghum flour

can also use gluten free flour or regular flour for a gluten-full version

2

teaspoons

chopped parsley

2

teaspoons

chopped cilantro

1/4

teaspoon

salt

1/4

teaspoon

pepper

1

tablespoon

Strawberry Picante Sauce
Instructions
FOR THE STRAWBERRY PICANTE SAUCE

Add the Pace® Picante Medium Sauce, the strawberry jam and smoked paprika to a pan and let cook 10-12 minutes.




FOR THE TOFU BURGERS:

Using paper towels or a dish cloth make sure you dry the tofu completely

Then cube it and add to a food processor along with the cornmeal, sorghum flour, parsley, cilantro. salt and pepper, and Strawberry Picante Sauce. Pulse a couple of times till mixture is well blended

Form into 8 spheres, flatten spheres, brush with Strawberry Picante Sauce and cook in a pan with olive oil for 5-7 minutes on each side -or till golden- over a medium flame
I've made these Tofu Burgers with Strawberry Picante sauce quite a few times now and once even made the mistake of sharing them with friends, who, apparently, don't seem to understand this whole sharing-with-the-host concept! Between mouthfuls, they mumbled how these burgers would be a wonderful vegetarian option for a game-day gathering or any get-together. Then, they attempted to #KickUpTheFlavor on the veggie platter by dipping veggies into the leftover Pace® Picante Sauce!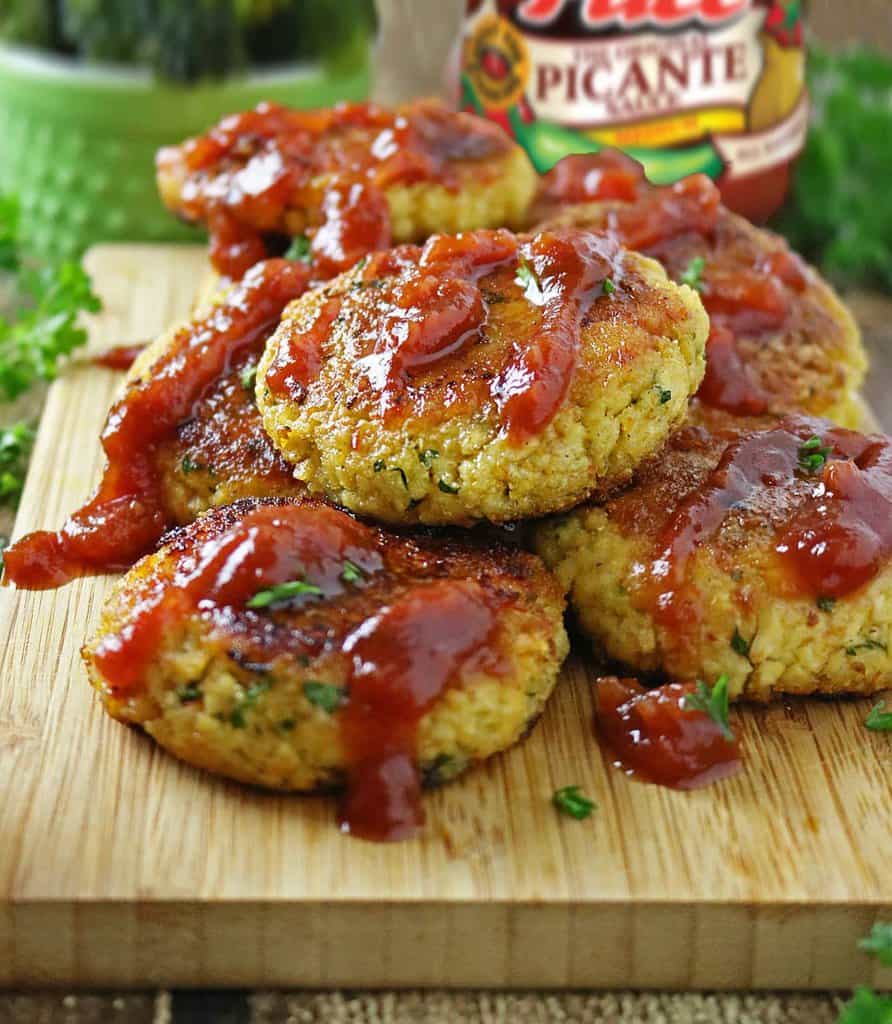 [Tweet "Tofu Burgers with Strawberry Picante Sauce #KickUpTheFlavor #ad @RunninSrilankan"]
Do you clear the room when someone pulls out tofu?
What's the most interesting way you have tried Pace® Salsas and Picante Sauces?