By posting this recipe I am entering a recipe contest sponsored by California Ripe Olives and am eligible to win prizes associated with the contest. I was not compensated for my time.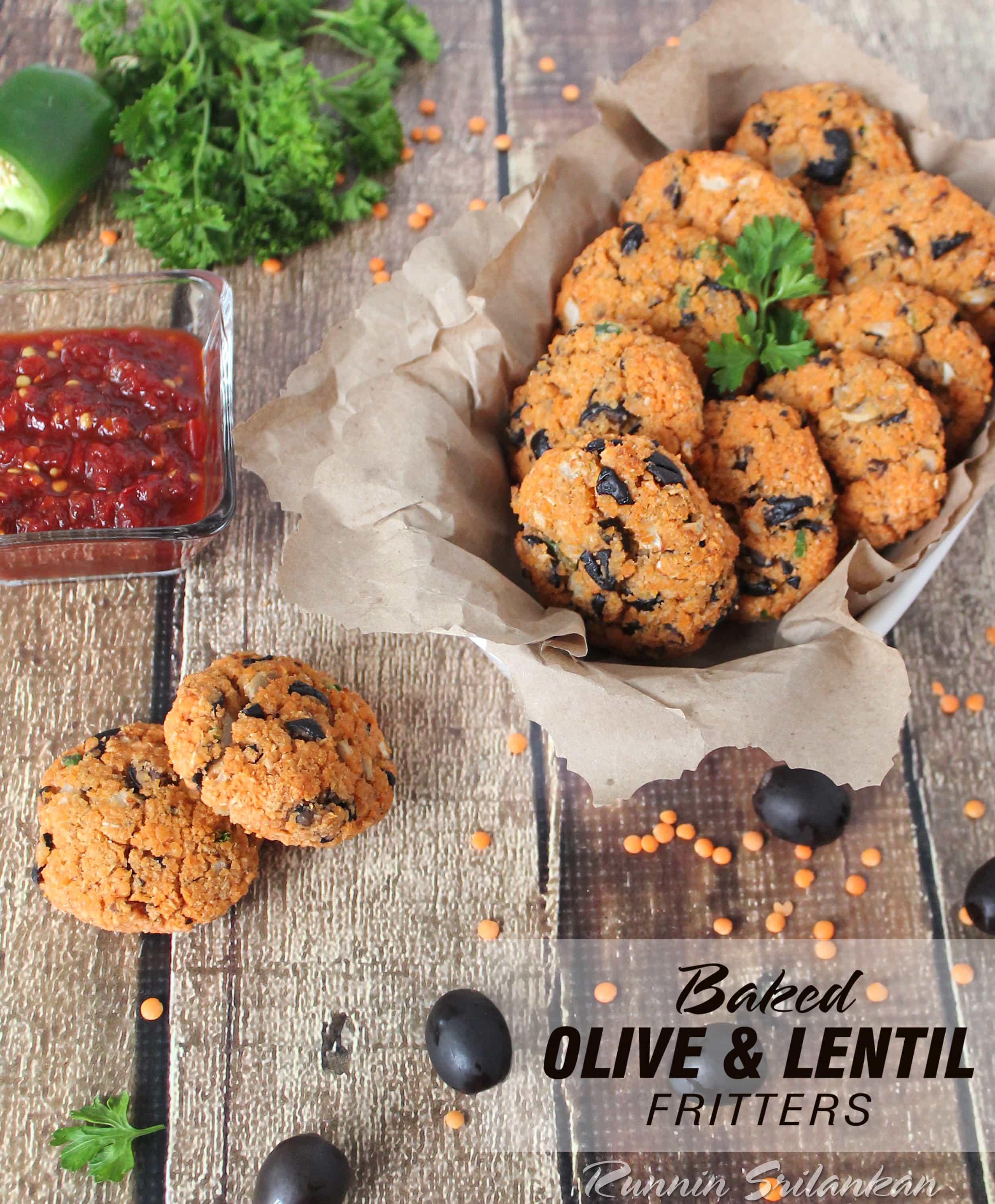 Growing up in Sri Lankan, "Dal Vada" or Lentil Fritters were a popular snack in our home. My mom used to soak and grind up lentils along with a whole slew of spices and green chilies. She would then form them into little discs and fry them. Today, I figured I would attempt to make a baked version of my mom's dal vada! And, instead of green chilies, I added in California Black Ripe Olives for extra flavor!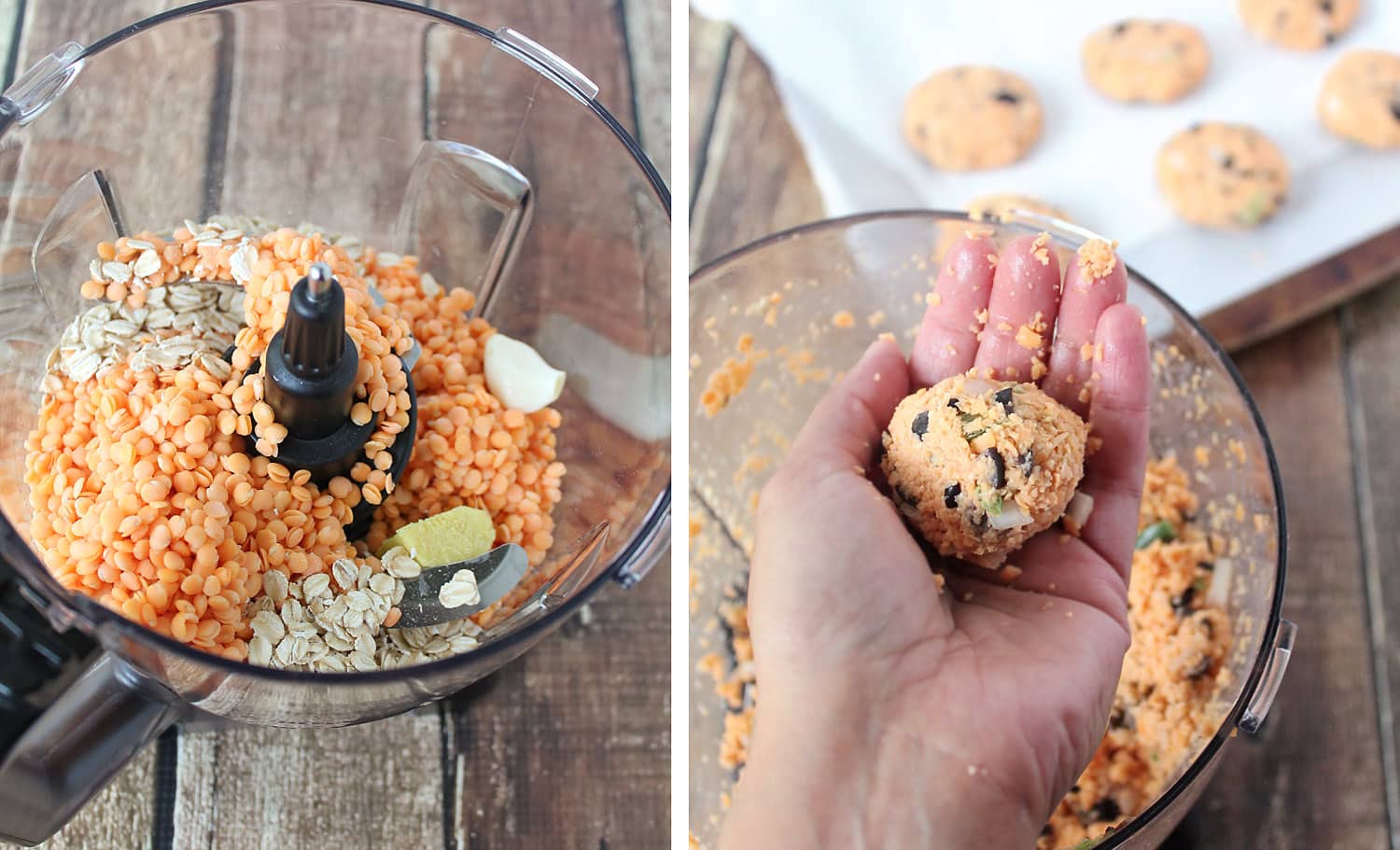 Now, these baked fritters contain ground up oats. But, when my mom used to make these, it always blew my mind how soaked and ground up lentils can be formed into pretty much any shape and fried – without any eggs or flour to bind them! Even when chopped up onions are added to the mix!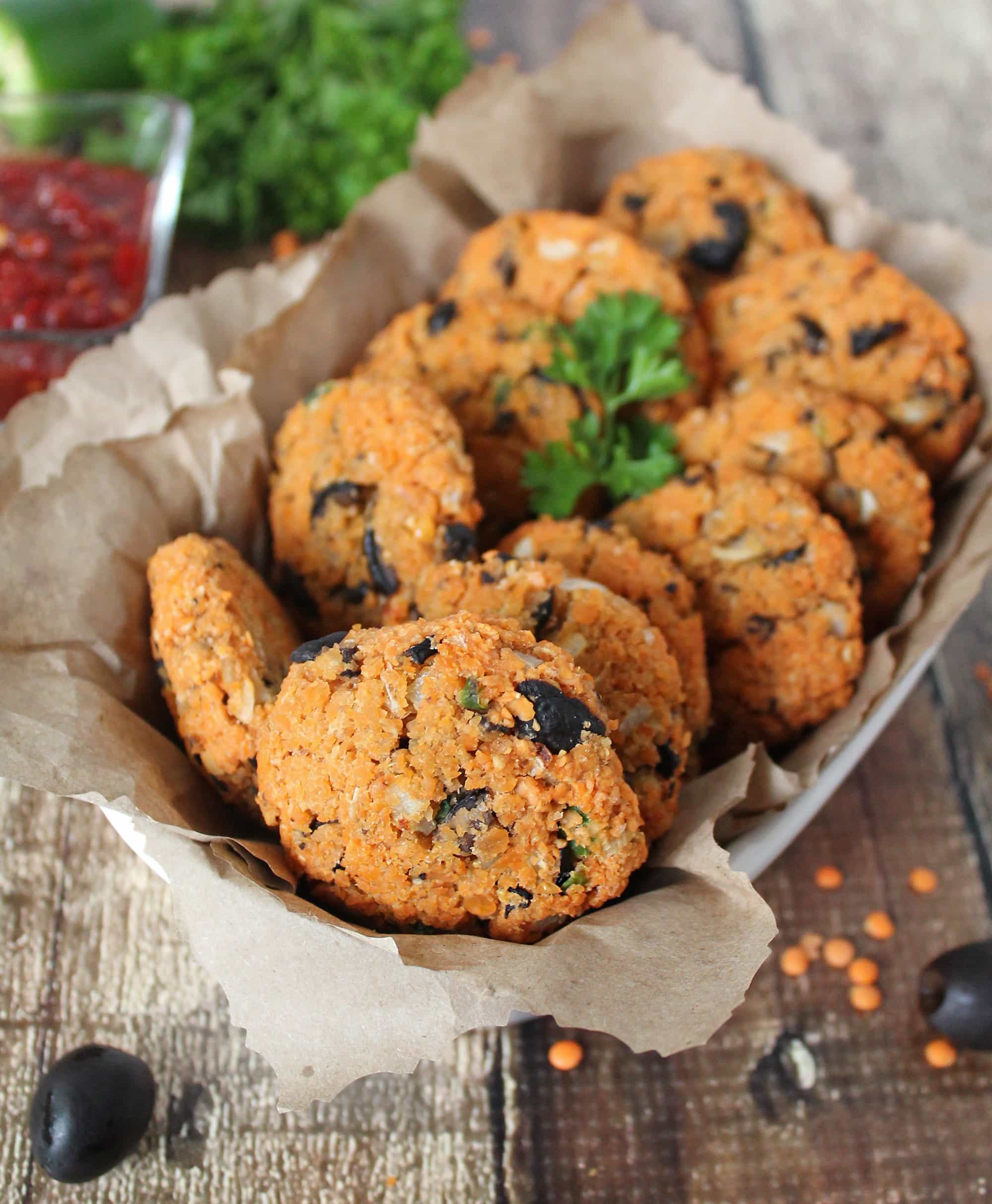 For these fritters, I ground up ginger and garlic along with the lentils and cumin to distribute their flavor throughout each fritter. The chopped up onion and olives so enhanced the flavor and texture of these baked fritters that my mom gave them a thumbs up, even though they were not fried!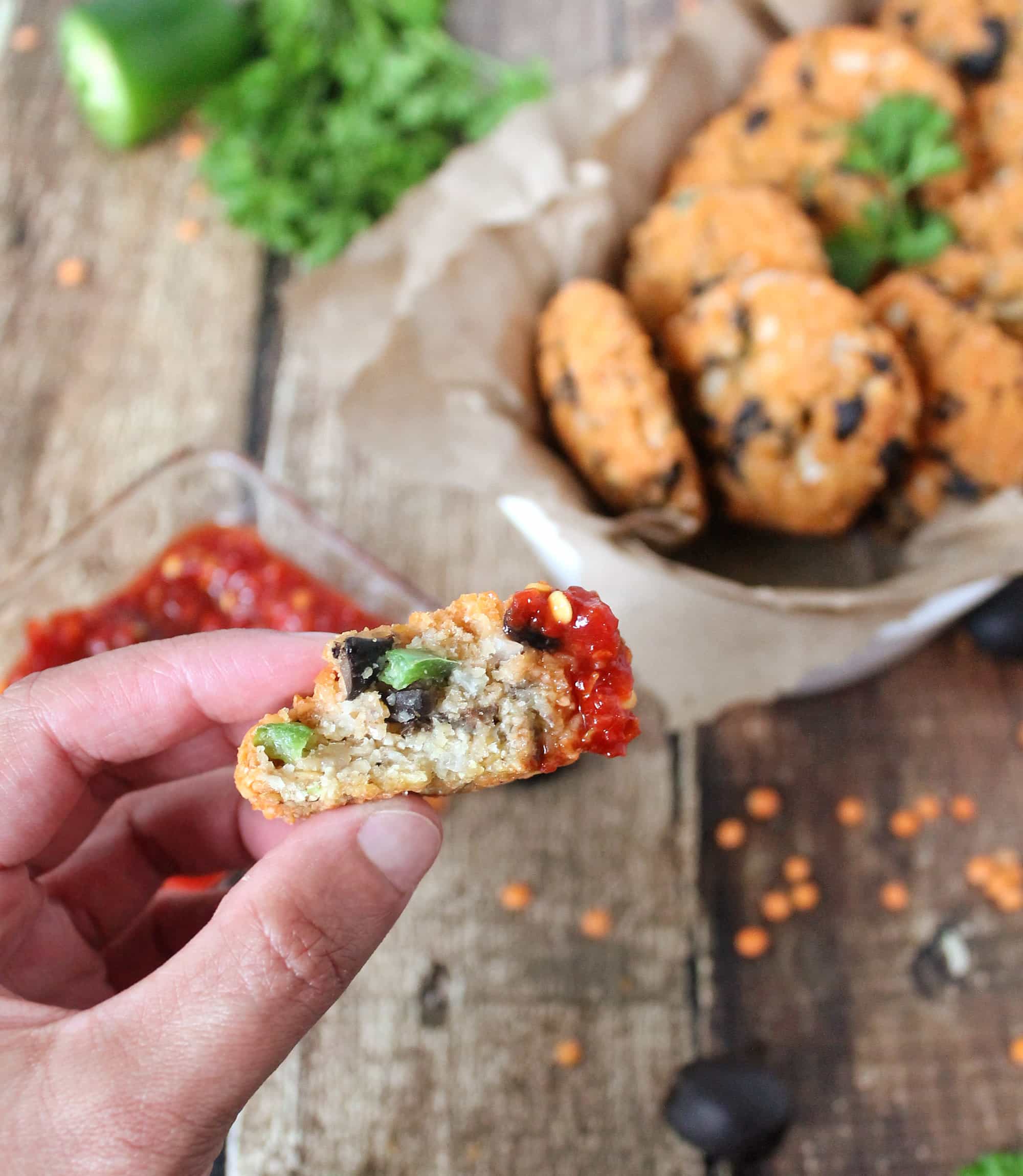 These Baked Olive Lentil Fritters are a fusion of Sri Lankan and Mediterranean cuisines. California Black Ripe Olives are so versatile and are cholesterol free – containing monounsaturated fat (the good fat) and no trans fat (the bad fat). I adore black olives for their unique flavor, texture and color. And, the fact that they contain .25 mg of vitamin E, .49 mg of iron, 60 IU of vitamin A and 0.5 grams of fiber per serving makes them the icing on the cake, or should I say the olives in the dal vada!
[Tweet "Baked Olive Lentil Fritters aka "Dal Vada" #TheRecipeRedux @RunninSrilankan"]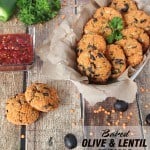 Print Recipe
Baked Olive Lentil Fritters aka "Dal Vada"
A delicious, baked fritter packed with lentils and black olives - crispy on the outside and so tasty on the inside! These would make a healthy and wonderful appetizer as well as protein and oat packed breakfast!
Ingredients
3

tablespoons

rolled oats

1

cup

dry lentils - lentils need to be soaked for 1-4 hours. Once they are soaked

I used red, they double in quantity and 1 cup dry lentils yields about 2 cups soaked lentils

2

cloves

garlic

1/2

inch

piece of fresh ginger

1

small onion chopped

about 4 tablespoons

2/3

cups

chopped California Black Ripe Olives

1/2

teaspoon

cumin

1/4

teaspoon

salt

1/2

jalapeno chopped

seeds removed according to your love of heat

1

teaspoon

baking powder

Olive Oil - for brushing
Instructions
Preheat oven to 400 degrees

Add the oats, soaked lentils, ginger, garlic, cumin, salt into a food processors and pulse till lentils are like powder almost.

Stir in the chopped onion, California Black Ripe Olives, jalapeno and baking powder

Form into circles

Flatten each circle

Brush with olive oil

Bake for 20 minutes

Eat while still warm with ketchup or sambal oelek.
For more recipe ideas and inspiration, please follow California Ripe Olives
Facebook • Pinterest • Twitter