Browse hundreds of deliciously spiced, fusion recipes you can easily make at home ~ most recipes with a Sri Lankan or Middle Eastern spin.
Latest Recipes
Add a tasty spin to your everyday meals!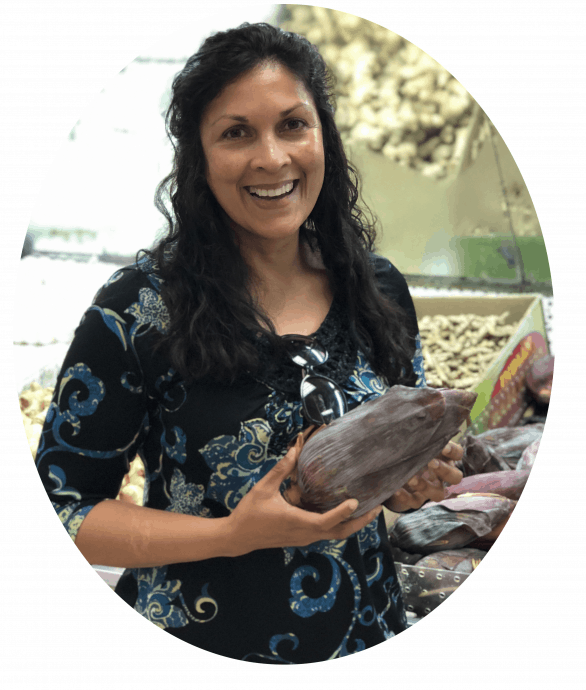 Hello, I'm Shashi, the blogger behind Savory Spin ~ which happens to be a collection of super easy, economical, mostly fusion recipes that can be made with ingredients from your local grocery store.

Reader Favorites
Tried, tested, and favorited recipes by readers like you!
Easy Breakfast Recipes
Start your day off right with sweet and savory breakfast recipes with just the RIGHT amount of spice! From Healthy-ish Carrot Cake Waffles to Nutty Sweet Potato Breakfast Bars to Easy Oatmeal Pancakes we have a recipe for even the discerning breakfast lover. Browse dozens of options that your family will love!
Cozy Soups & Stews
Warm up this winter with a hot bowl of one of these soups ~ most of them spiced with immune-supporting garlic, ginger, turmeric, coriander, and other aromatic and warming spices.
Quick Easy Meals
A collection of well-spiced recipes – most of which can be made within 30 minutes or so.
Easy Sri Lankan Favorites
I spent most of my early years in Sri Lanka with my parents and sister ~ and these are some of my favorite Sri Lankan dishes with a spin. I've made most of these with ingredients you can easily find at your local grocery store.
Healthyish Dessert Recipes
Indulge your sweet tooth with a delicious, dairy-free treat! From Chilled Chocolate Soup to No Bake Strawberry Blueberry Cheesecake-like Cake to Creamy Limoncello Popsicles we have a recipe for all your cravings and occasions. Browse dozens of options that your family and friends are sure to love!