Chili and honey intertwine deliciously in this crispy, Easy Sweet Spicy Air Fryer Salmon recipe. With just 6 ingredients, you can have this salmon on the table in less than 15 minutes.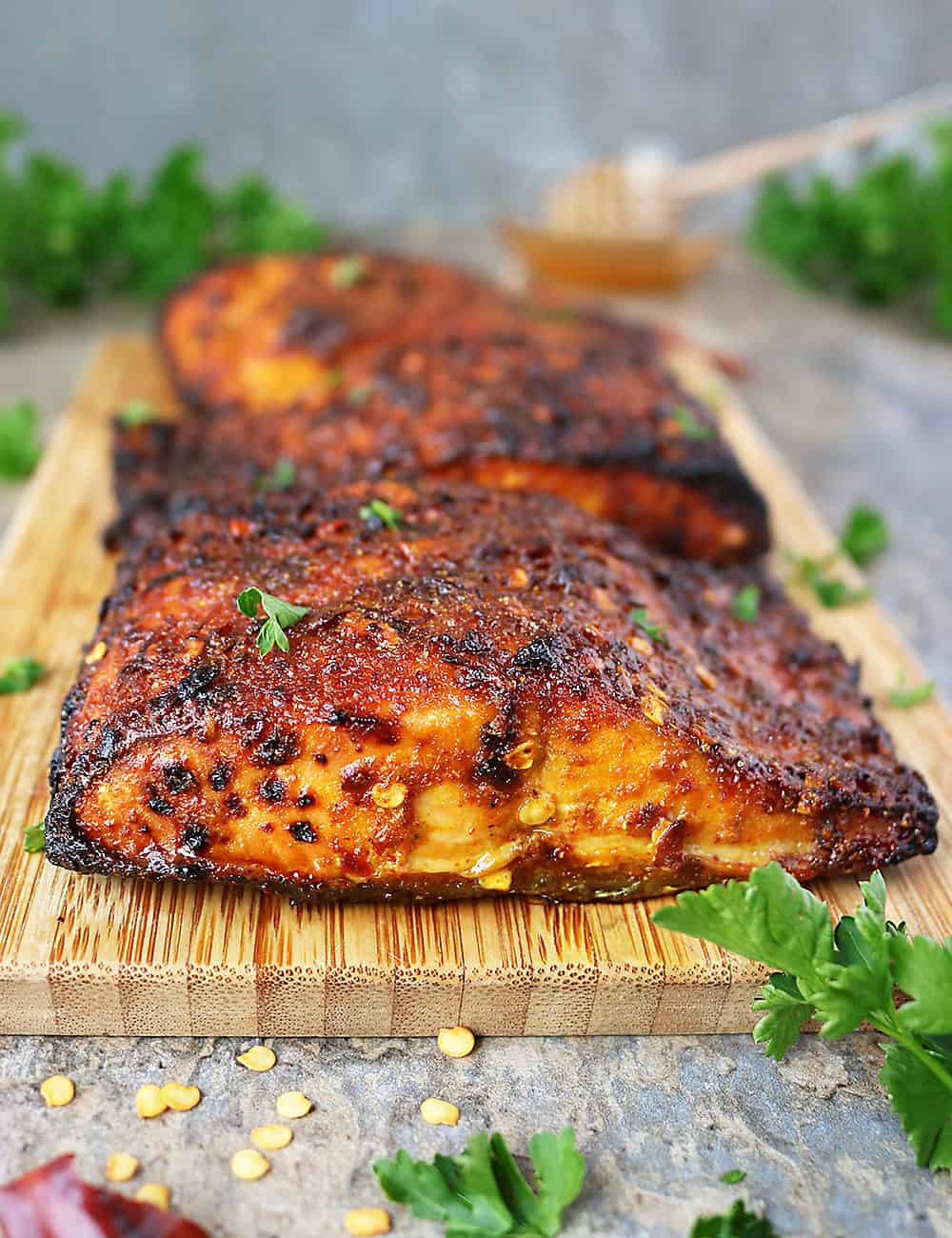 Last Christmas I received a fantastic gift of an Air Fryer from The Feed Feed.
Then, earlier this month, I received another one to host a giveaway with.

Well, being surrounded by air fryers meant only one thing for my daughter and I – and that was to use them! Right?!

We had just moved to our new home and instead of waiting for the oven to preheat and then take 30+ minutes to bake whatever was on the agenda for dinner, I opted to use the air fryer.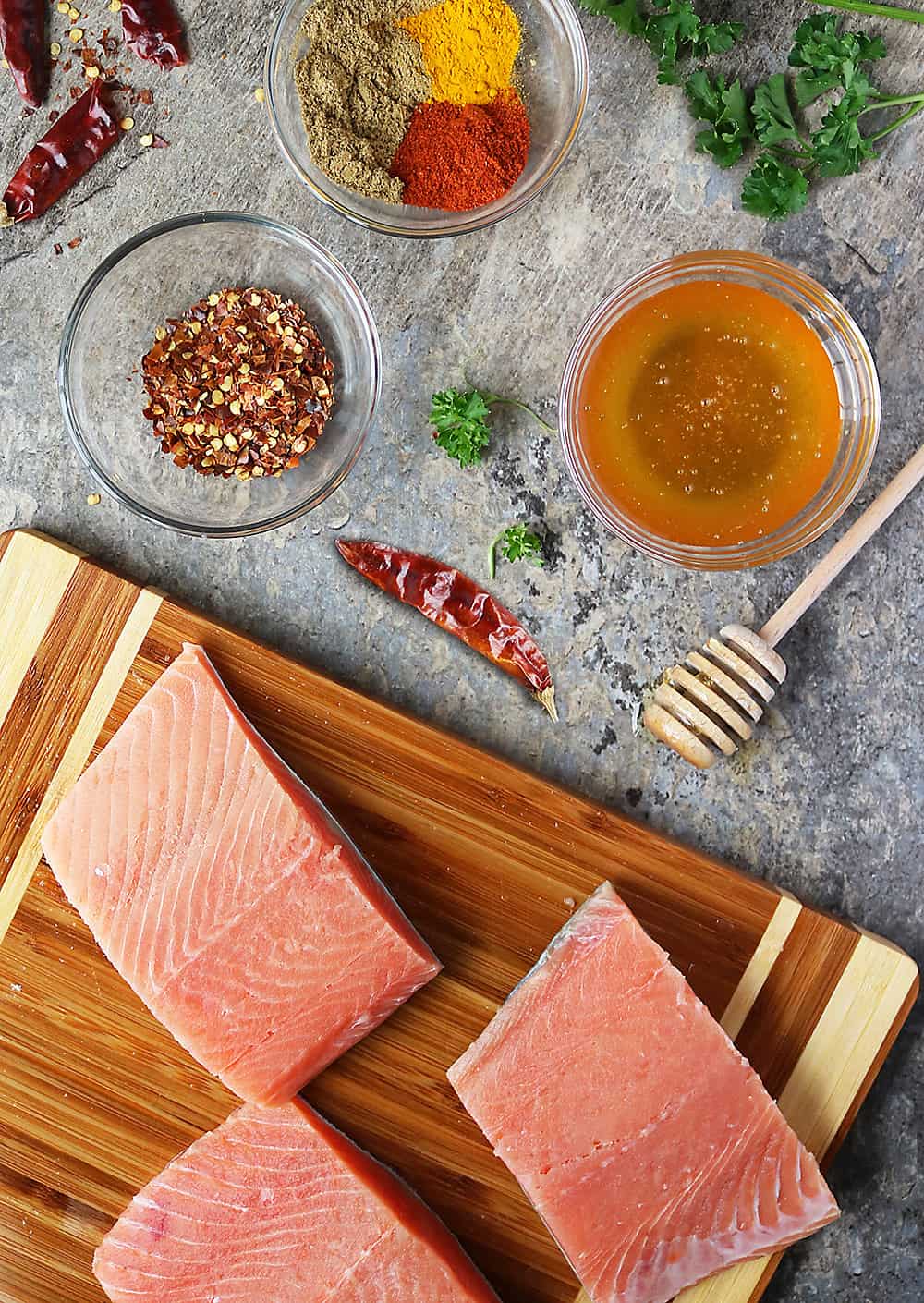 Fish and Chips that normally took 40-45 minutes to make, were ready in less than 20 minutes!

Crispy chicken tenders were ready in 15 minutes!

Cake… err… I dunno, I haven't tried using my air fryer for desserts… at least… not yet!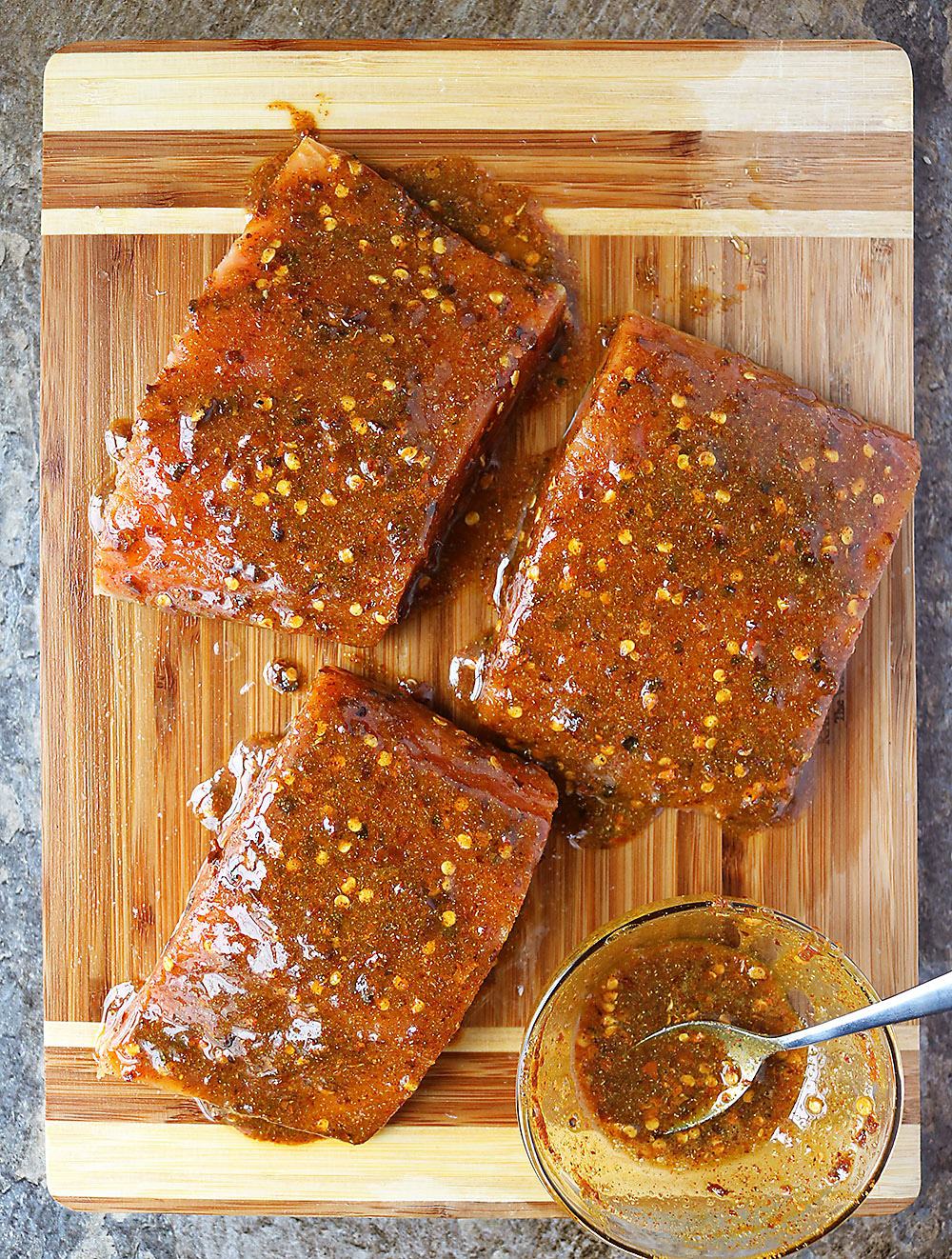 What I have tried often has been several versions of salmon.
Breaded salmon, blackened spicy salmon, turmeric salmon, and, today, this Easy Sweet Spicy Air Fryer Salmon.
I've experimented with different temperature settings as well as varied times while using my air fryer, and, what seems to work best for me is a temperature setting of 400 degrees F with the salmon being cooked for 12 minutes.
At this temp and time, the salmon is beautifully crispy on the top, and well done on the inside, yet tender.

Now, at these settings a slightly thick salmon steak works best – and by that I mean a raw salmon steak that is at least ¾ inch to 1 inch thick.
A raw salmon steak that is thinner than that will turn out a lot dryer at these settings – yup, I found that out the hard way!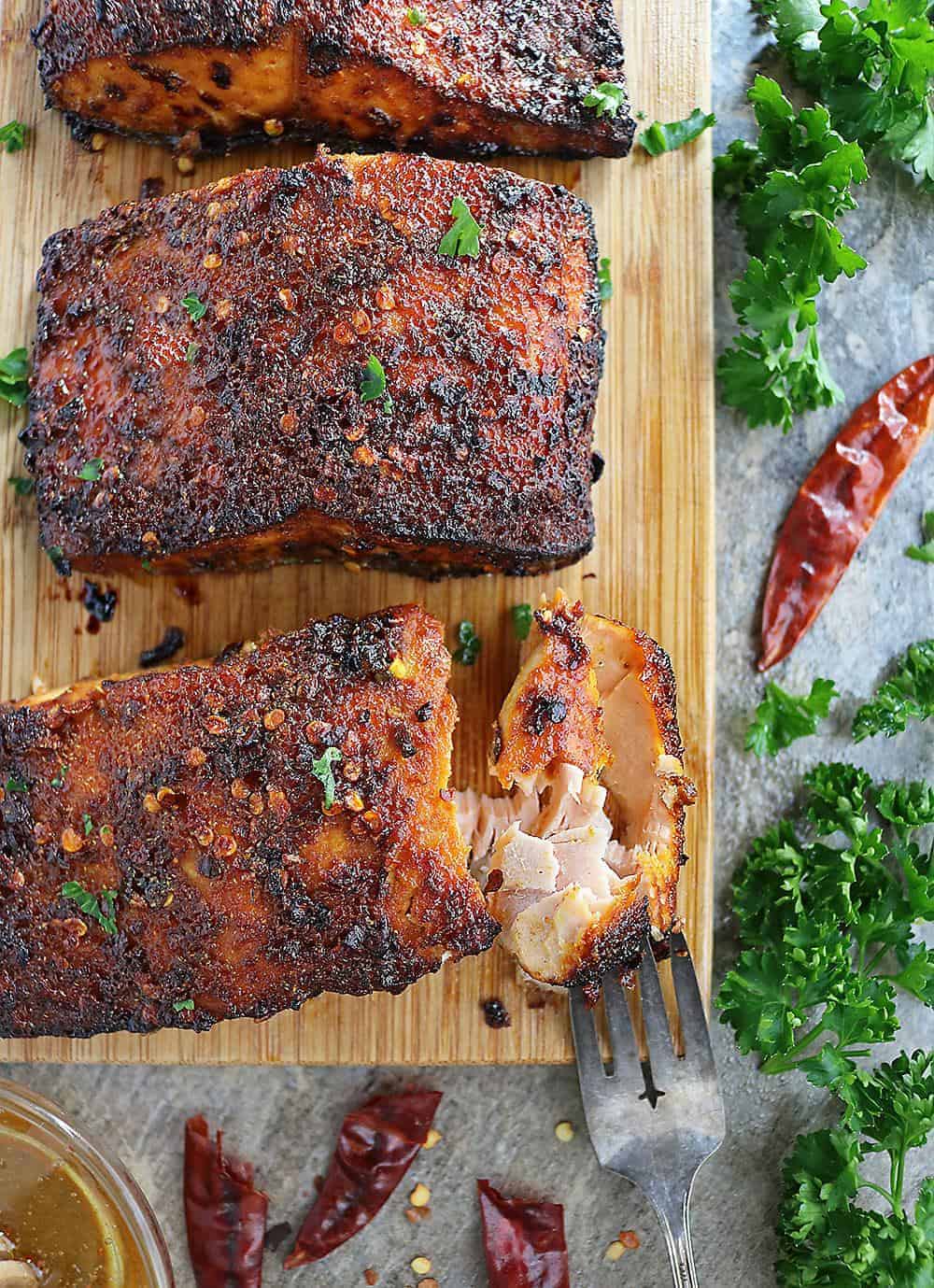 For this Easy Sweet Spicy Air Fryer Salmon, I used a mix of warmed honey, inflammation reducing turmeric, chili powder, coriander and chili flakes.
The chili powder and chili flakes added a nice little kick to the salmon while the honey added in a tinge of sweet to tone the spicy down a tad.

This Easy Sweet Spicy Air Fryer Salmon is delicious along with some Coconut Pumpkin Pasta, or Sautéed Asparagus Egg Salad, or this Ginger Cardamom Spiced Carrots, or even this Charred Zucchini And Caramelized Onion Salad.
Looking for an air-fryer? Then check out the ones below (affiliate link)