This post is sponsored by Hollywood Feed. All opinions are my own ~ Thank you for supporting the brands that keep this blog spinning.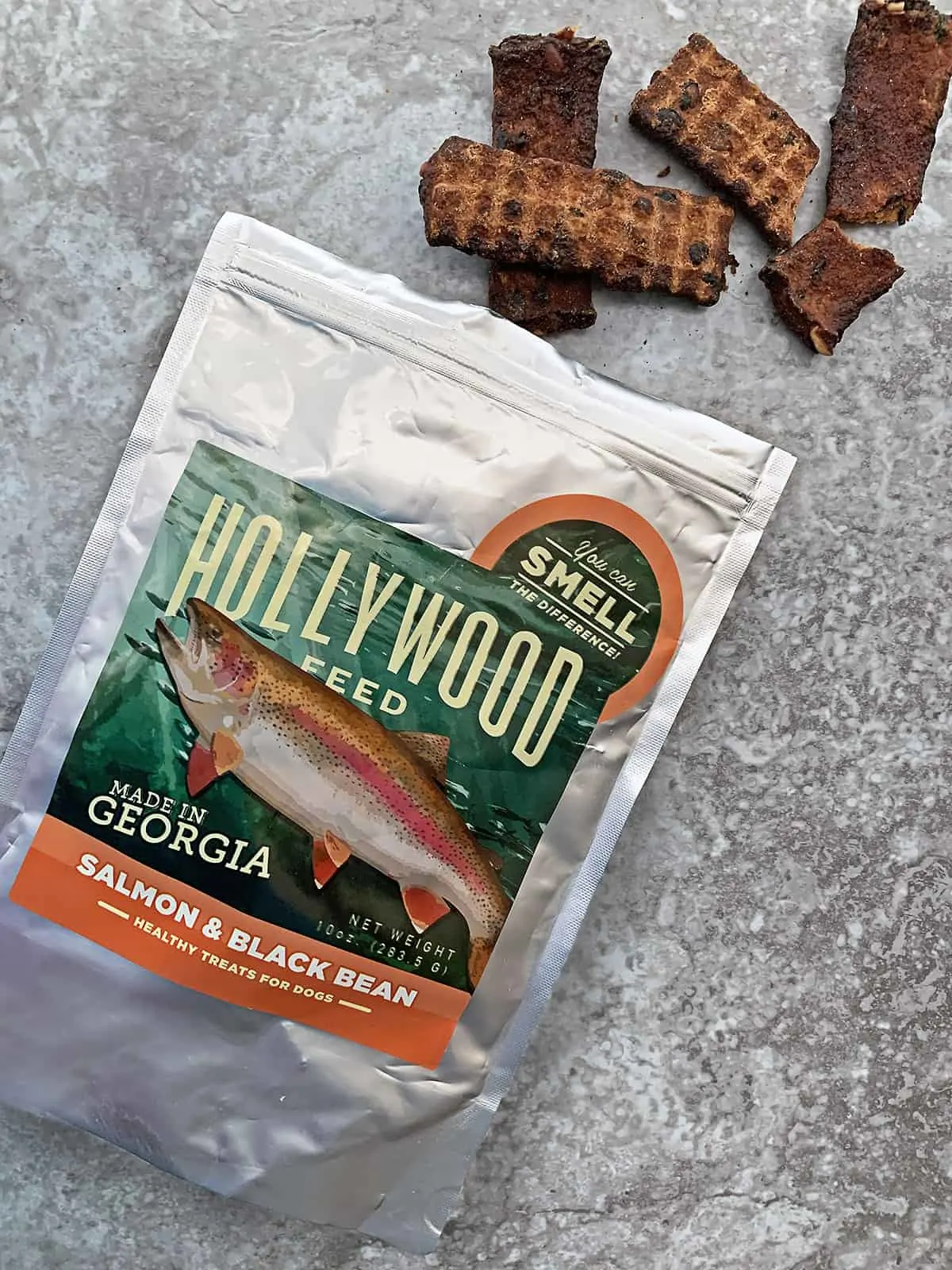 Just before all of us Atlantan's were asked to shelter in place, my daughter and I were walking out of a grocery store when we saw a store with a sign that read "Hollywood Feed." Curiosity got the better of us and we decided to see if it was a store devoted to all things Hollywood? Or?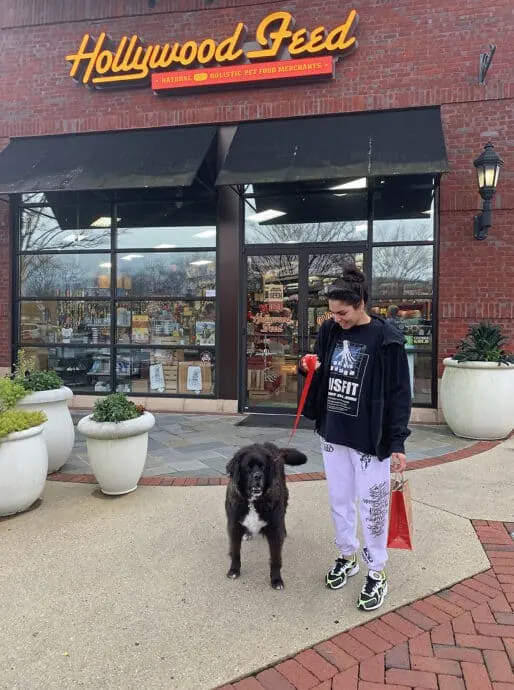 What Does Hollywood Feed sell?
We walked in and found a store devoted to pet paraphernalia. There was everything from pet toys to collars to natural and holistic pet foods.
Hollywood Feed opened their first pet supply store in the 1950s. It was located on the corner of Hollywood Street and Chelsea Avenue in Memphis, Tennessee.
"We've kept the name Hollywood Feed, despite some confusion, because we want to draw attention to our past and the pet lovers who started the company, the pet lovers who worked tirelessly over the years, and the pet lovers who shopped and continue to shop with us to make the company what it is today."

~ Hollywood Feed ~
Today, more than half a century later, Hollywood Feed is known for their friendly and knowledgeable service.
We had our younger dog, Ollie, with us and his nose lead us to the shelf stocked with Hollywood Feed Jerky.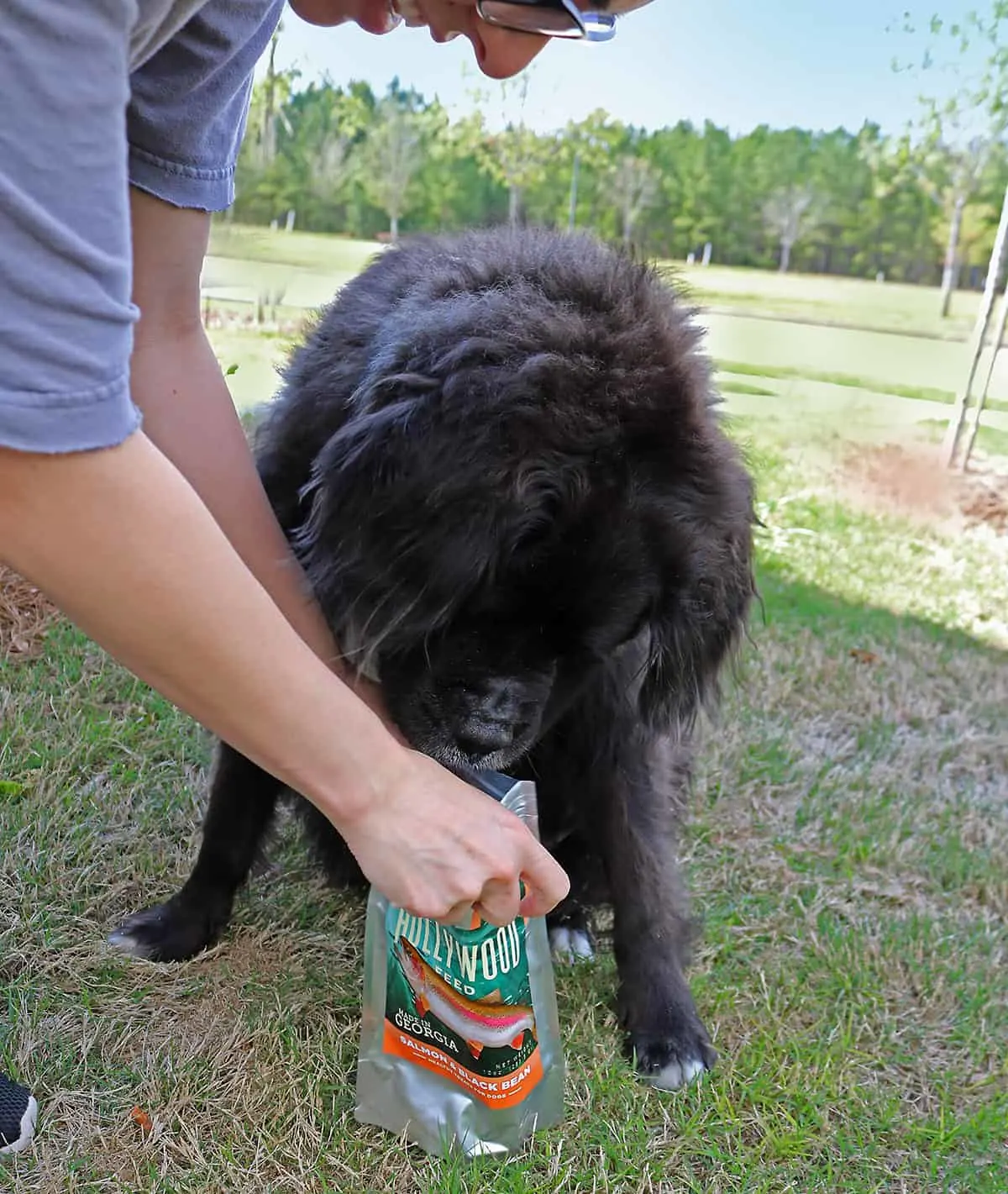 When Hollywood Feed came to Georgia, they were looking for locally made goods from the communities they planned to serve. The Georgia smokehouse is as good as it gets so cooking up Hollywood Feed Georgia-Made Jerky down the street seemed like a good thing to do!

Hollywood Feed Georgia-Made Jerky is dog treat that smells so good, you'll want some for yourself! No lie!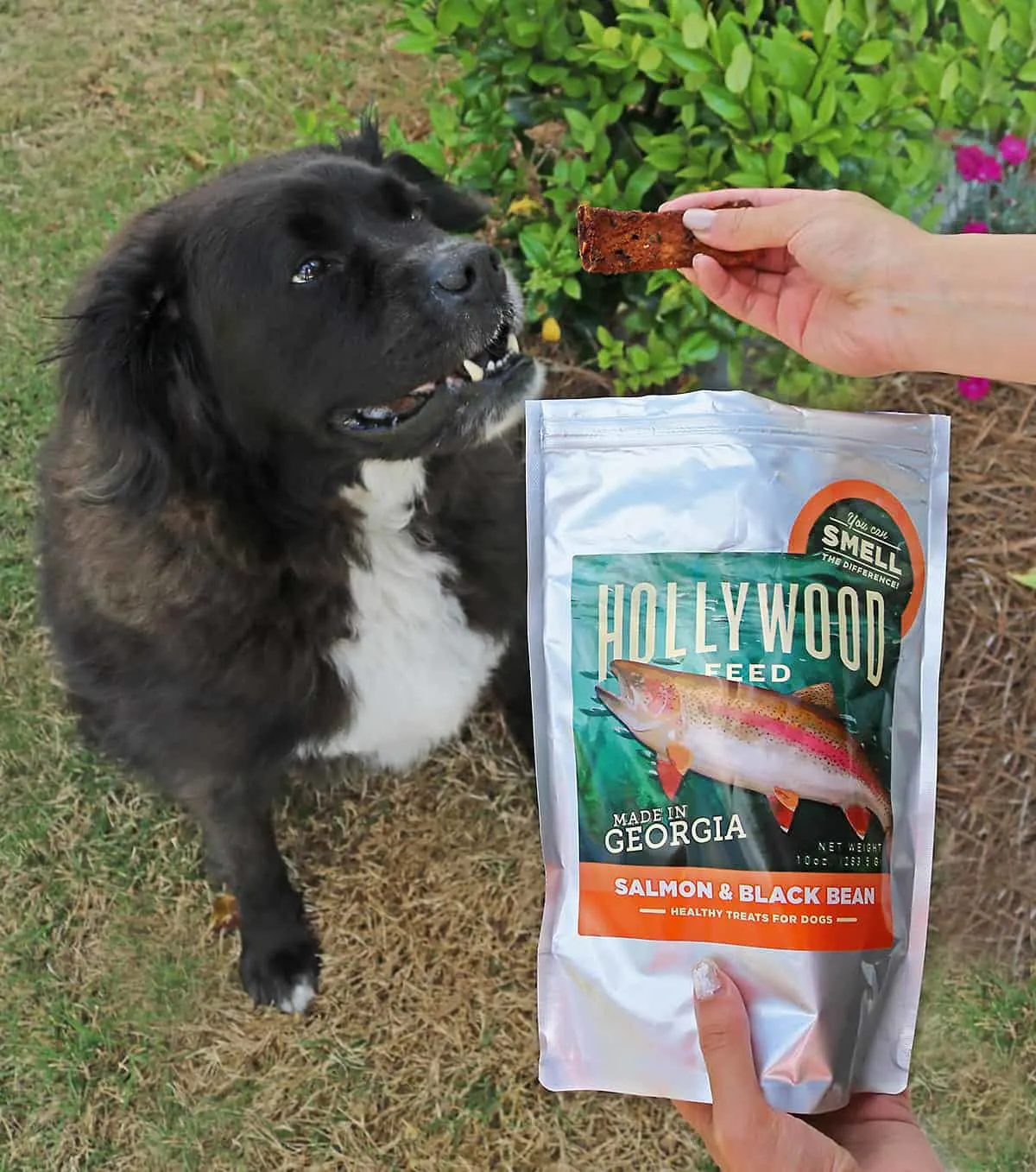 How many Hollywood Feed Stores are there?
Currently there are slightly more than 100 Hollywood Feed stores in over 15 states, with new locations opening each year.
Does Hollywood Feed Deliver?
Yes! They most definitely do! And, in fact, They are now offering FREE shipping on any order over $49! Just head to www.hollywoodfeed.com and place your order.
Does Hollywood Feed offer curbside pick-up?
Yes – currently, during the corona-virus pandemic, Curbside Pick-Up is now available!
If you happen to live near a Hollywood Feed store, you can pick up your pet's essentials without leaving the comfort of your car!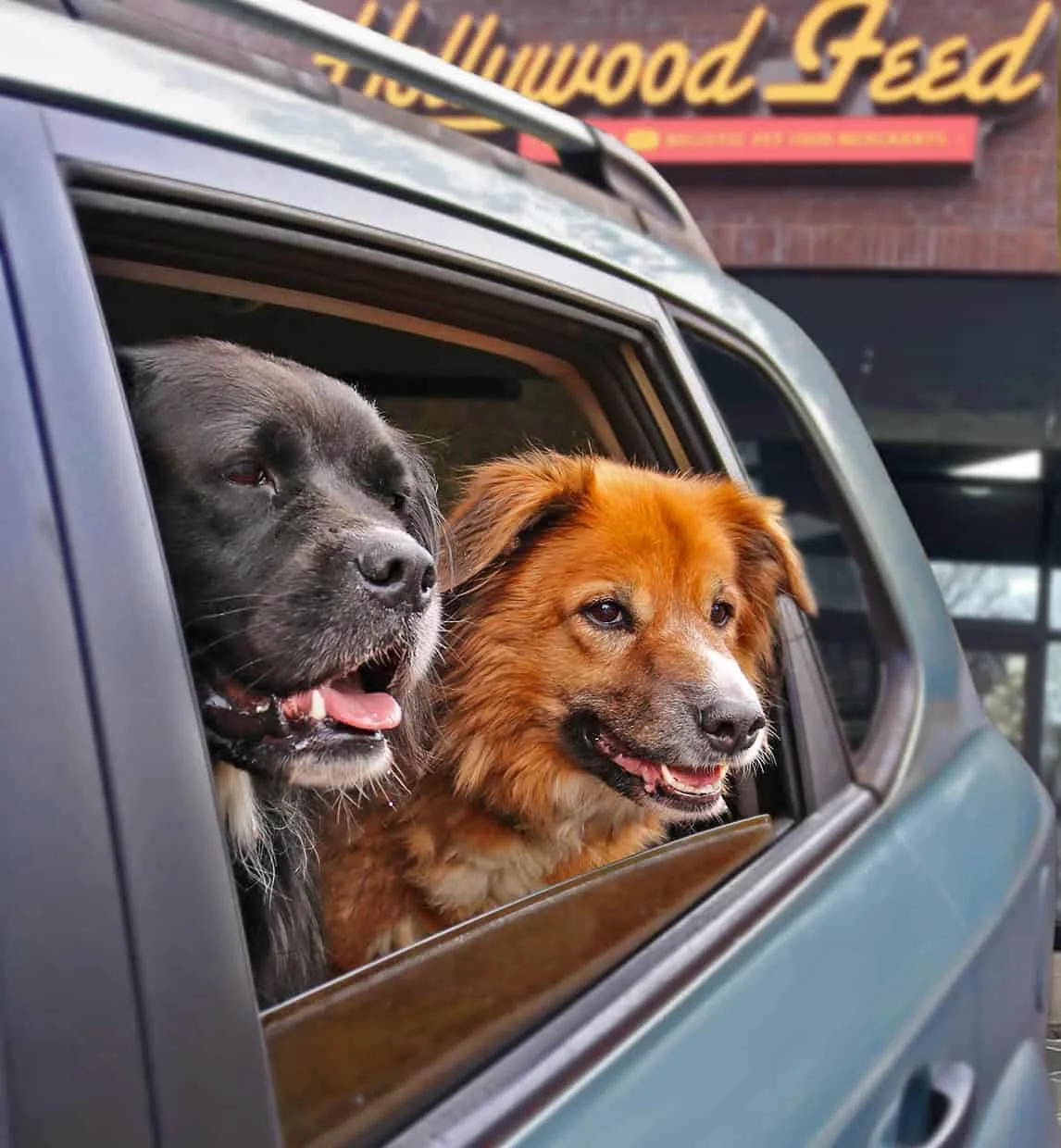 If you have your furry friend in the car with you, take a pic and tag Hollywood Feed in their Curbside Ride!
By the way, if you hurry and order by 11.59 pm tomorrow April 15th, you can SAVE 20% off your first curbside pickup order by using promo code CURBSIDE20 (good through 4/15).
By the way,
PRICE MATCH GUARANTEED! Hollywood Feed is committed to offering the best products at the best prices. They will match any competitor's price, guaranteed.
"If your pet doesn't love it or if you don't love it, we will gladly replace or refund it."

Hollywood Feed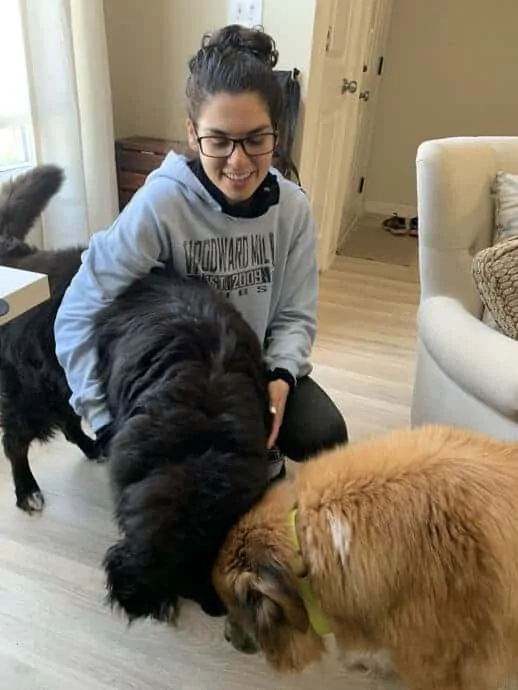 Our little family is making the most of this new normal of sheltering in place. I, for one, am thoroughly enjoying the time I get to spend with my three favs- my dogs and daughter. I have been making it a point to cook more wholesome nutritious meals like these oatmeal pancakes for breakfast, this lentil spinach curry for lunch and this air fryer sweet spicy salmon for dinner.
And, I also want to make sure our dogs, Tawny and Ollie have natural, healthier, food and snacking options as well. My daughter has been making them banana cream as a treat along with some sweet potato bites, and Hollywood Feed's Salmon and Black Bean Jerky.
As they are whittling down their supply of Hollywood Feed's Jerky rather quickly, I might have to place a curbside order for pick up and take these two out for a car ride over to the Hollywood Feed store near me tomorrow!