These Simple Tips on Housetraining Your Puppy are sponsored by Collective Bias, Inc. and its advertiser. All opinions are mine alone.
#NewPetNoStains #CollectiveBias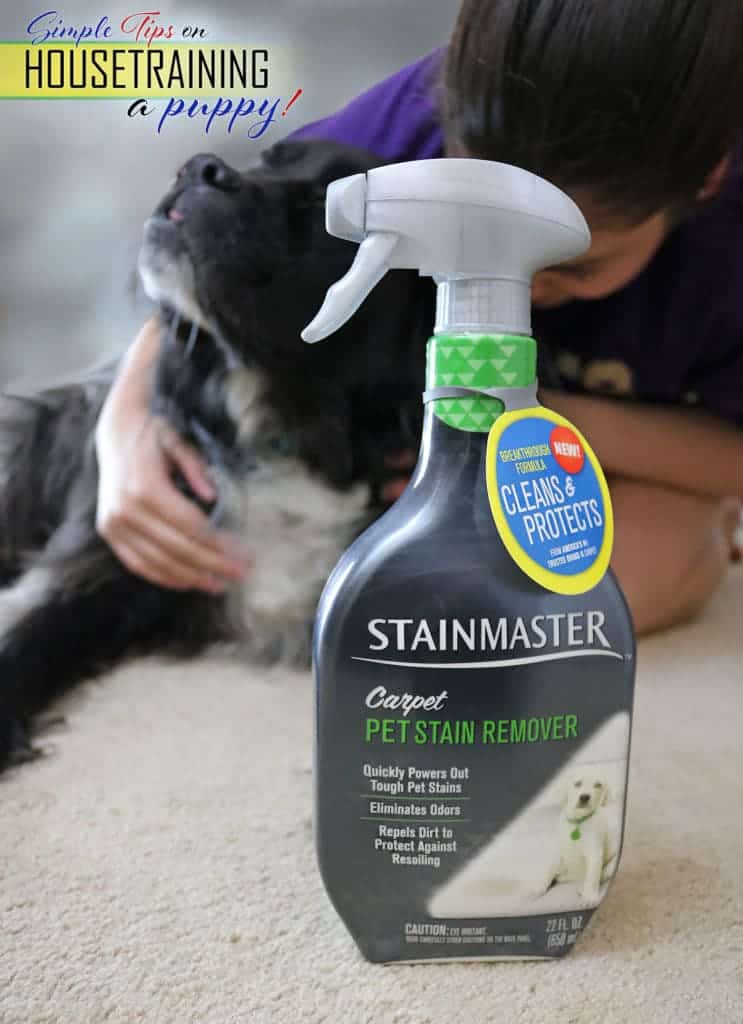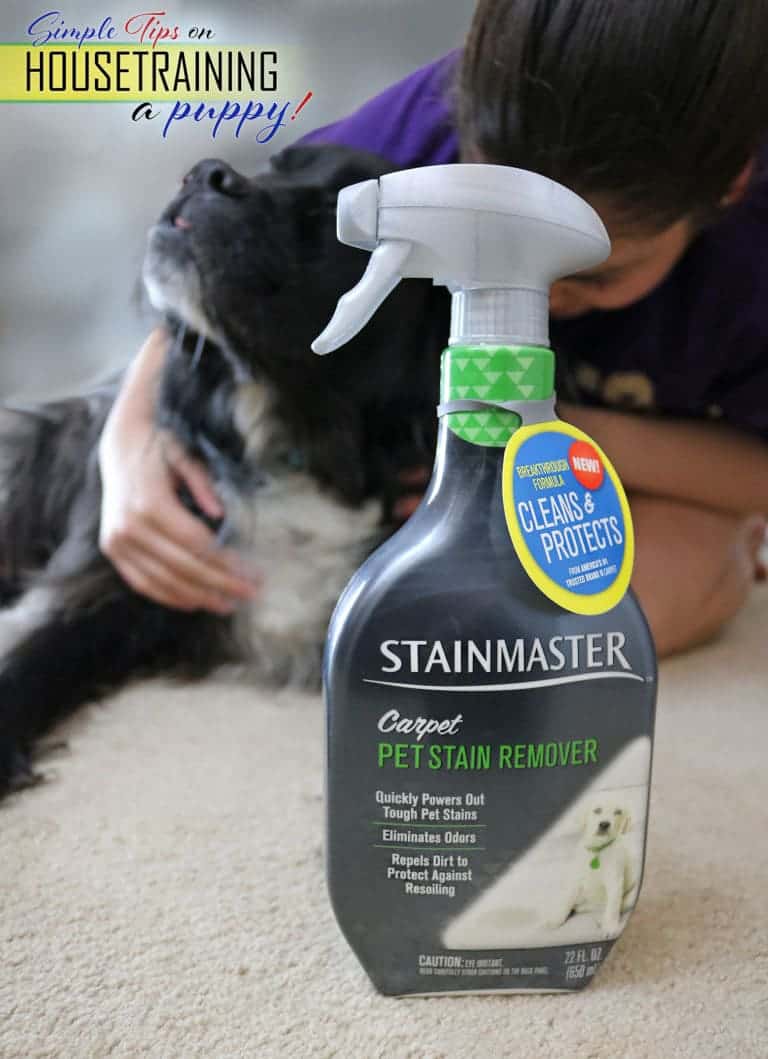 When we showed up at The Gwinnett County Animal Shelter, I made sure that my daughter knew we were there to look and only look.
A friend of mine had told me of three little puppies who had been brought in, and my curious daughter just wanted to take a peek at them. When we got there, the folks at the Shelter told me that two of the puppies had already been adopted out and the biggest one of them had no takers.
So, I thought to myself when we were at the door to his little cage, he's adorable and SOMEONE ELSE who likes a big dog is sure to come by and scoop him up.
They went on to tell me that this little, jet-black-haired, honey-brown-eyed, pup (along with his sisters) had been found abandoned under a seat at a park nearby. So, I thought to myself, that story sure isn't gonna change my mind that we were here to look and ONLY look!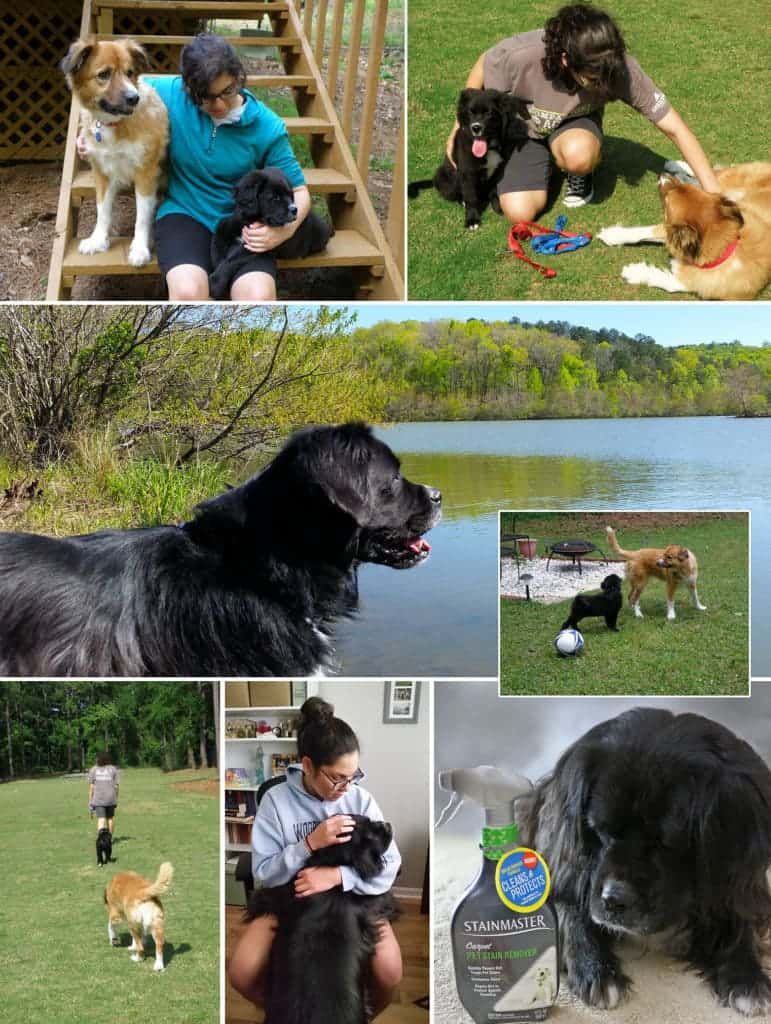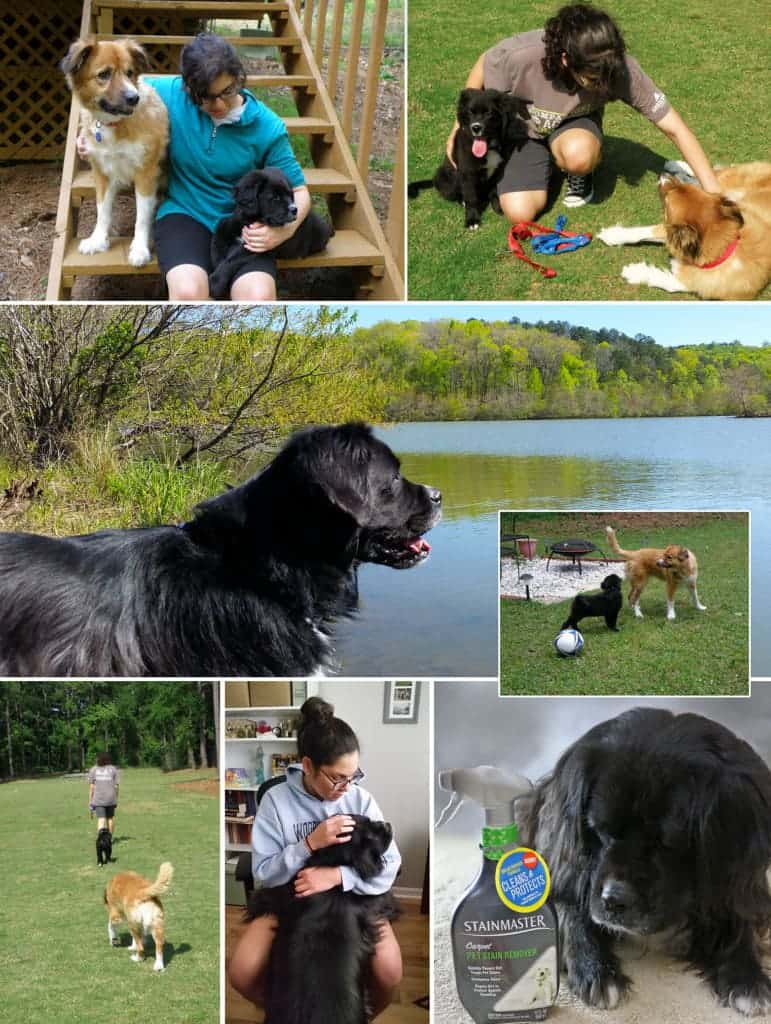 Then these folks reached in and picked that little pup up out of his little cage so my daughter could hold him. And, he just snuggled up into the crook of her elbow and buried his little face into her hair and she looked at me with so much joy in her eyes – and, in that moment, I completely forgot that we were there to look and only look!
That day our little family of three became a family of four, when we brought "Ollie" home. My daughter promised to housetrain him and take care of him all by herself. In those early days, Ollie was a cutely-klutzy, always-hungry, hair-shedding, ball of energy!
When he wasn't walking into walls, he was bringing in pine cones and chewing on them (with ensuing digestive disruptions), acting like he could take on our older, much bigger dog (Tawny), and eating way too fast (again, with ensuing digestive disruptions). And, inspite of all this craziness, my then 14 year old daughter stuck to her end of the deal. She made sure to clean up after him, feed him and house train – the latter in TWO WEEKS!
Housetraining a puppy isn't an easy task – one I know I wouldn't have taken on as a 14 year old myself. But, my daughter read and watched everything she could on housetraining a puppy and in two weeks, Ollie was standing by the door when he was ready to go out!
Five Simple Tips

on

Housetraining Your Puppy




(tried and tested by a 14 year old)
1 – Frequent Trips Outside
My daughter was on break from school so she made sure to take Ollie out every couple of hours – on a leash. A friend of hers even told her to attach a bell on the door and train Ollie to nudge it when he needed to go.
2 – Take Your Puppy To The Same Spot
My daughter would walk Ollie in our backyard to a spot under a sweet gum tree and wait with him no matter how long it took for him to relieve himself. As he was on a leash, he began to realize that that wasn't his play time – and that time was time for him to do his "business."
3 – Crate Train When Unsupervised
When both my daughter or I were not home, we made sure to crate train Ollie. We initially started this as I was a bit worried as to how Tawny would be around him while they were alone. She had been with us for almost 7 years before he came around and I figured he'd be safer in a crate. It just so happened that he thought of his crate as his little nook – and would not soil it. As time went by, whenever we were being loud and he wanted to take a nap, he would just go lie in his crate all by himself -leaving us alone!
4 – Make Sure To Reward
Whenever my daughter went out with Ollie, she would carry a little pouch with pieces of his puppy food in it as she didn't want to keep giving him treats. Whenever he did his business, she would make sure to reward him – something she still gets immense joy in doing.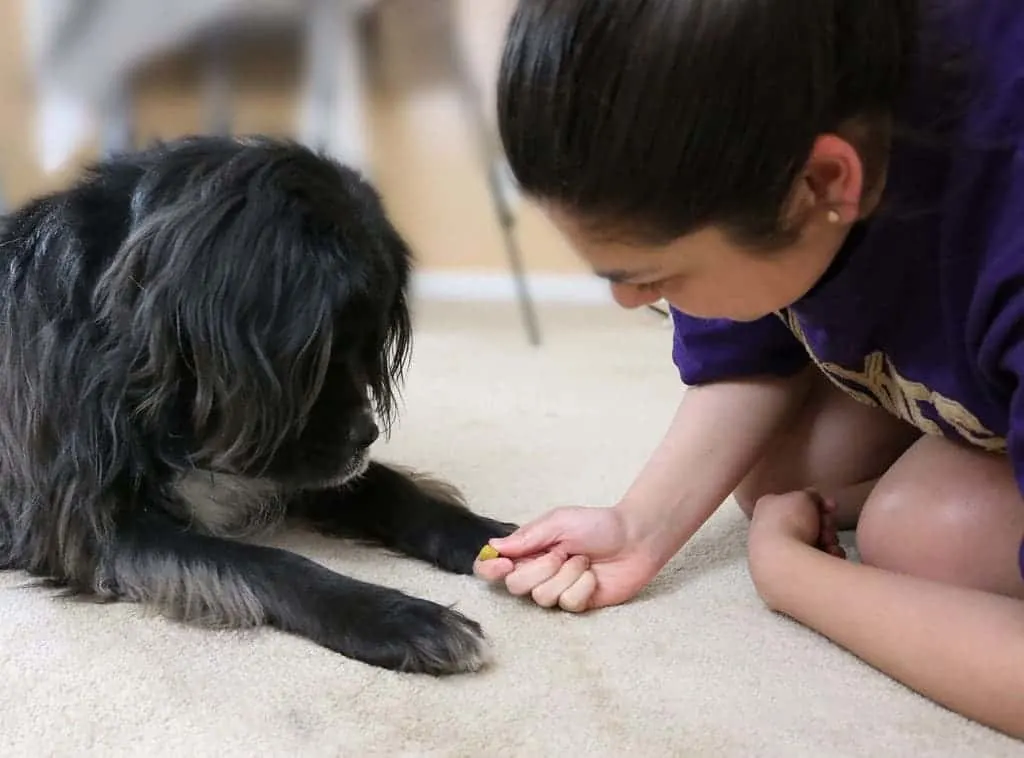 5 – Make Sure To Keep A Basket With Cleaning Supplies Close By
Housetraining a puppy is hard work and sometimes accidents happen. Sometimes they just cannot control themselves and sometimes they are just ill – they are puppies after all. At times like this having a Cleaning Basket ready with needed supplies like STAINMASTER® Carpet Pet Stain Remover, gloves and paper towels, helps deal with the mess before your puppy can try and clean it up himself – with his mouth!
STAINMASTER® Carpet Pet Stain Remover is equipped with ODOR REMOVE™ Technology that helps remove stubborn pet stains and eliminates odors! It protects from future re-soiling with a non-sticky, invisible shield that repels dirt, thus making future clean-ups easier!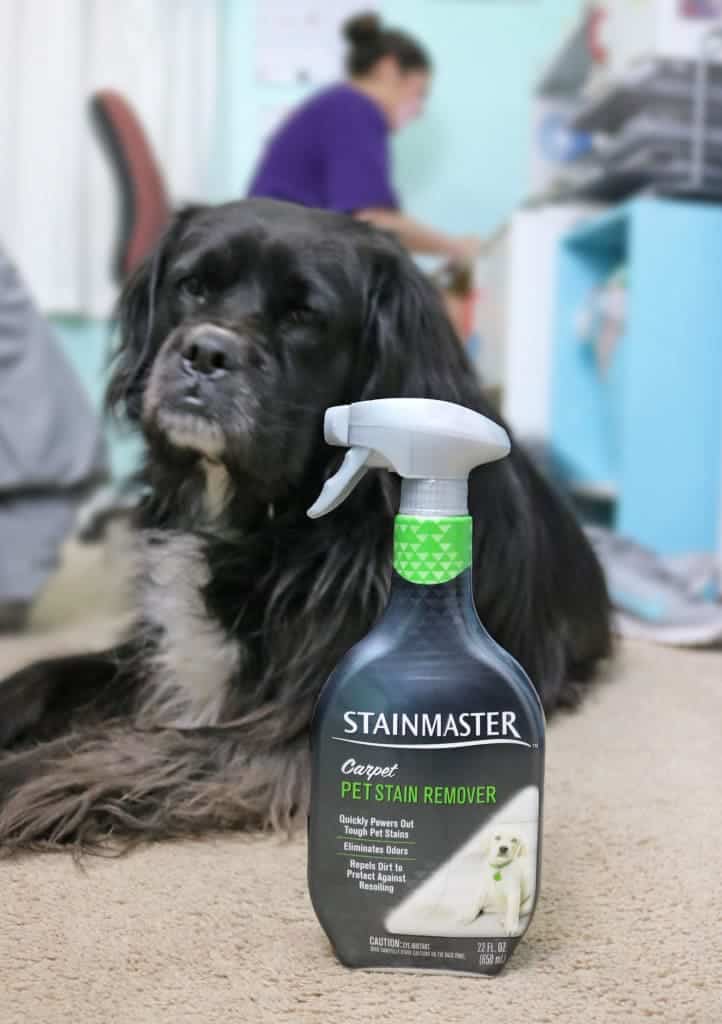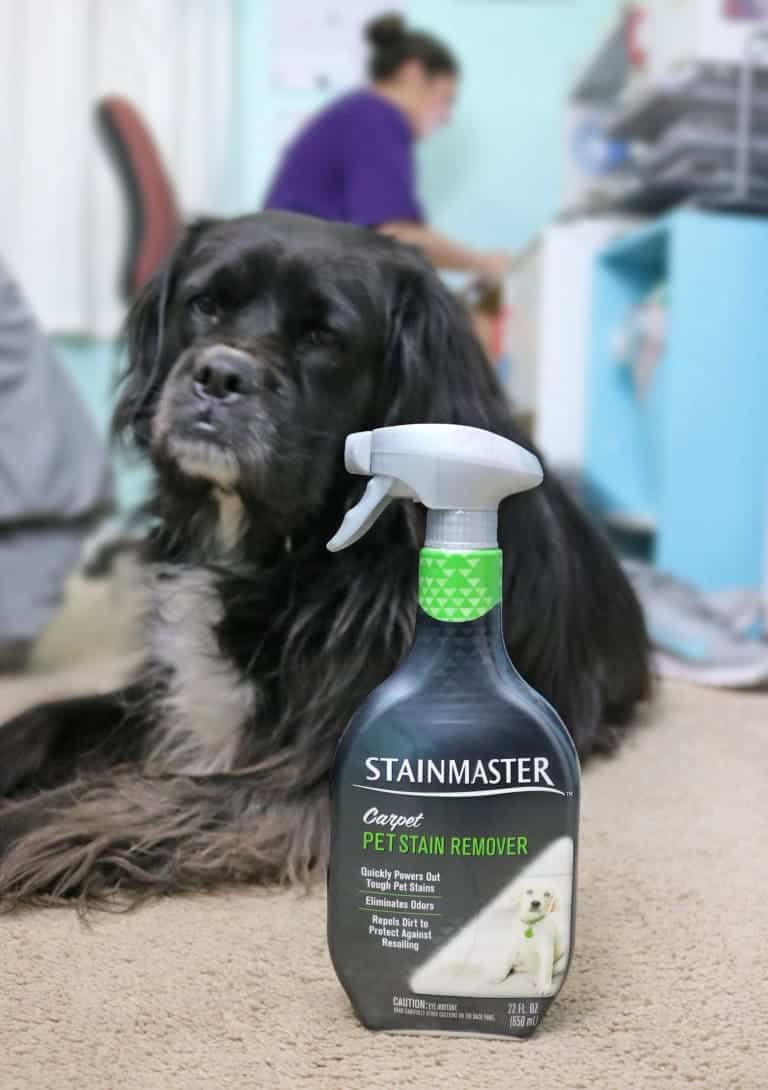 STAINMASTER® Carpet Pet Stain Remover works on all sorts of pet stains like urine, vomit, and feces; as well as everyday stains like coffee, grape juice, jelly, chocolate syrup, ketchup, dirty motor oil, and soil!
While Ollie and Tawny are completely housetrained, incredibly affectionate, follow-us-everywhere, calmer, dogs, I still make sure to pick up STAINMASTER® Carpet Pet Stain Remover from the Super Target in Suwanee for those times that they might be sick or us-humans happen to be klutzy with our coffee, juice or hot chocolate! And, guess what? Between 2/5 – 3/4 you can use Target's Cartwheel offer and get 25% off STAINMASTER® Carpet Pet Stain Remover!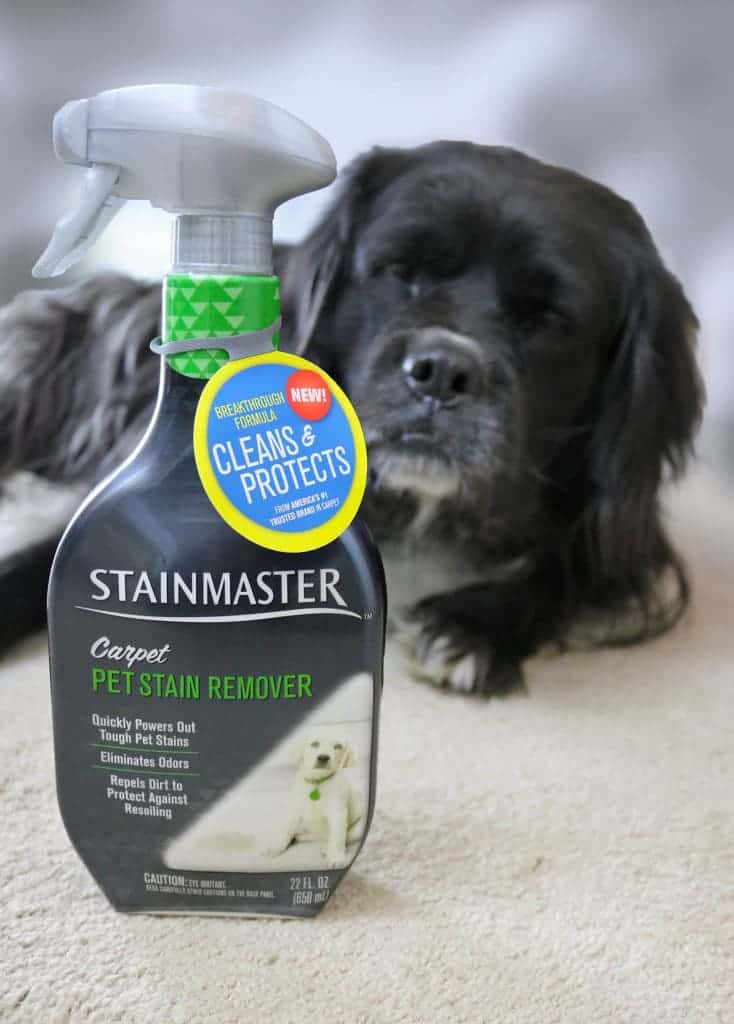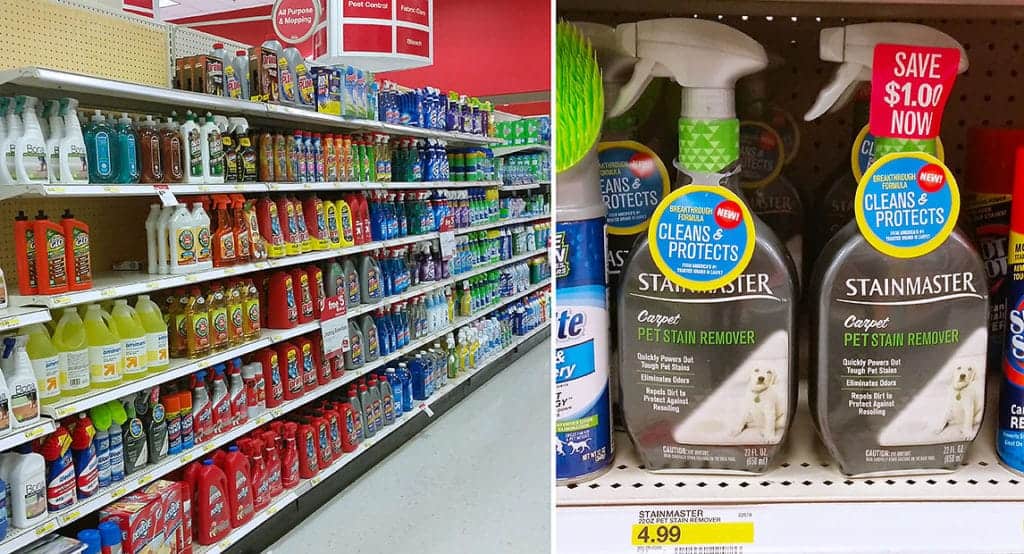 By the way, STAINMASTER Carpet Pet Stain Remover is not available at all Target locations, but is available online. Click here to find STAINMASTER Carpet Pet Stain Remover, or have it shipped for free, to your local Target store.
STAINMASTER® Carpet Care products are designed for use on stain resistant, nylon, polyester and polypropylene color-fast carpets and rugs and are not recommended for use on upholstery, handmade, viscose, natural fibers (including wool and cotton), oriental, antique or bath rugs.
If you are looking to adopt in the coming months, maybe STAINMASTER® products could help? Make sure to follow them on Facebook, Twitter, Pinterest and Instagram!