This shop has been compensated by Collective Bias, Inc. and its advertiser, MARS Wrigley Confectionery. All opinions are mine alone. #RaiseTheChocolateBar #CollectiveBias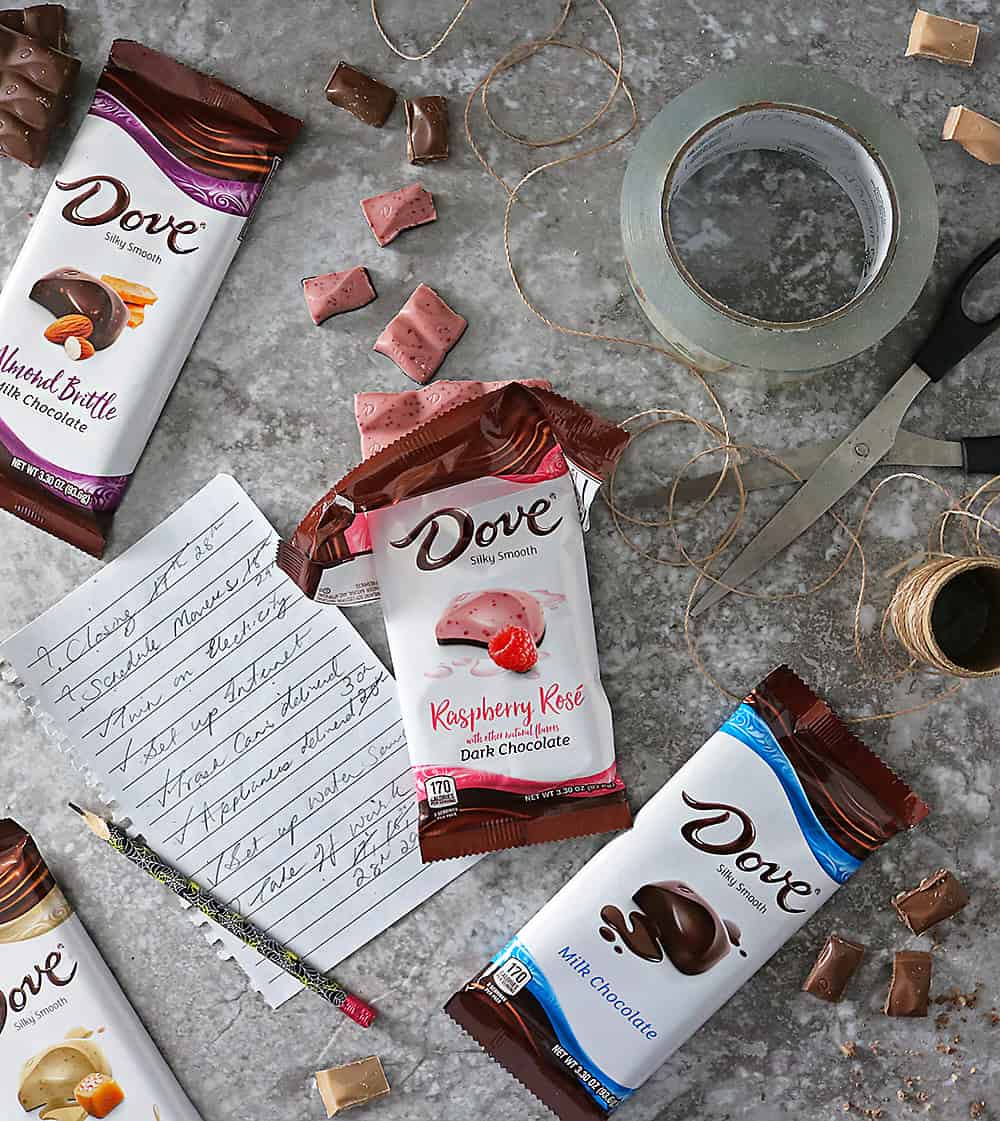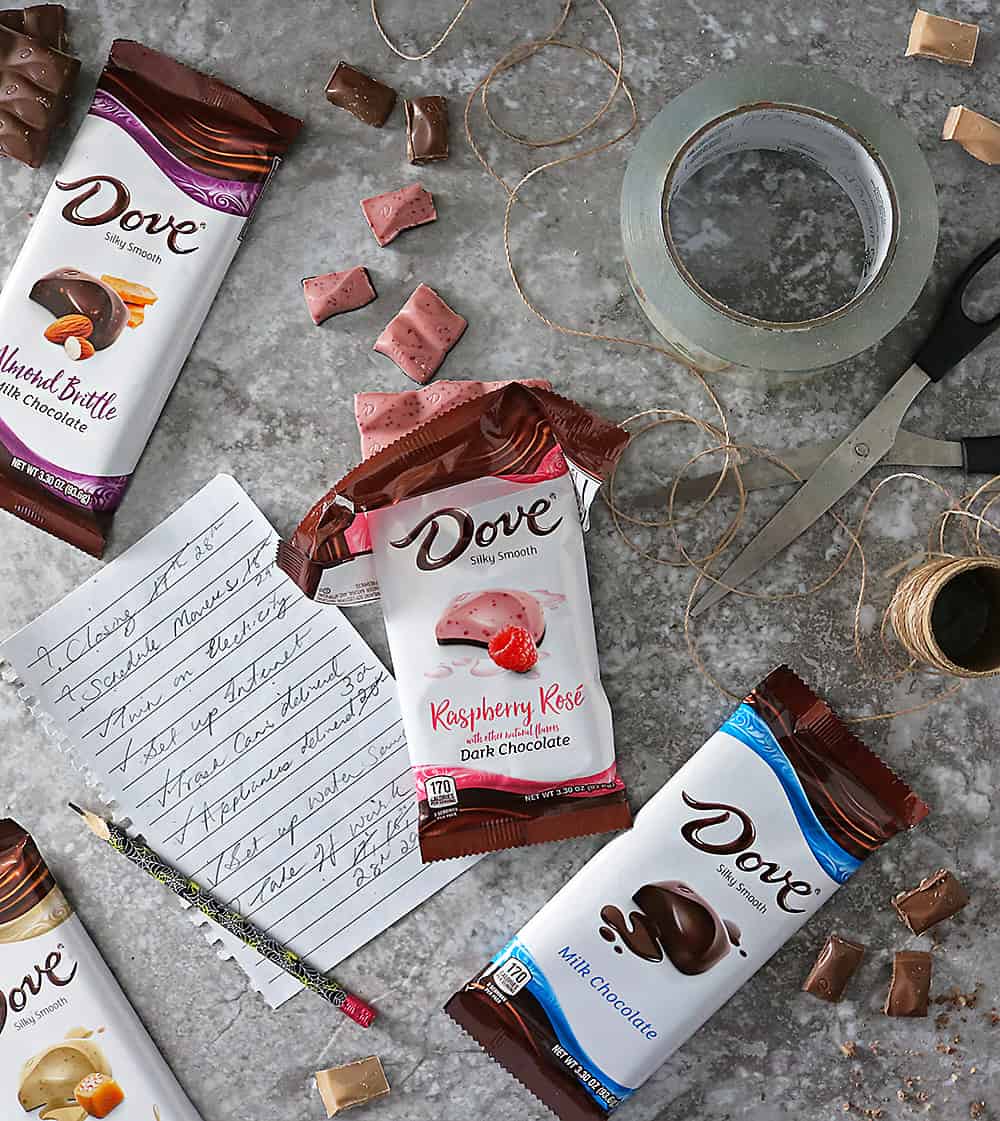 We are moving AGAIN and I am questioning my sanity!
After having lived in this little condo on the east side of Athens, GA, for the past 15 months, my daughter and I decided to pack up AGAIN and move to a quieter neighborhood on the west side of this college town.
It all started last November. We were virtually perusing real estate in the area when we noticed several properties pop up in a neighborhood that we had been eyeing. I had been hoping to move into this neighborhood 15 months ago, but the only property for sale was one with a tenant in it. And, I wasn't looking to become a landlord.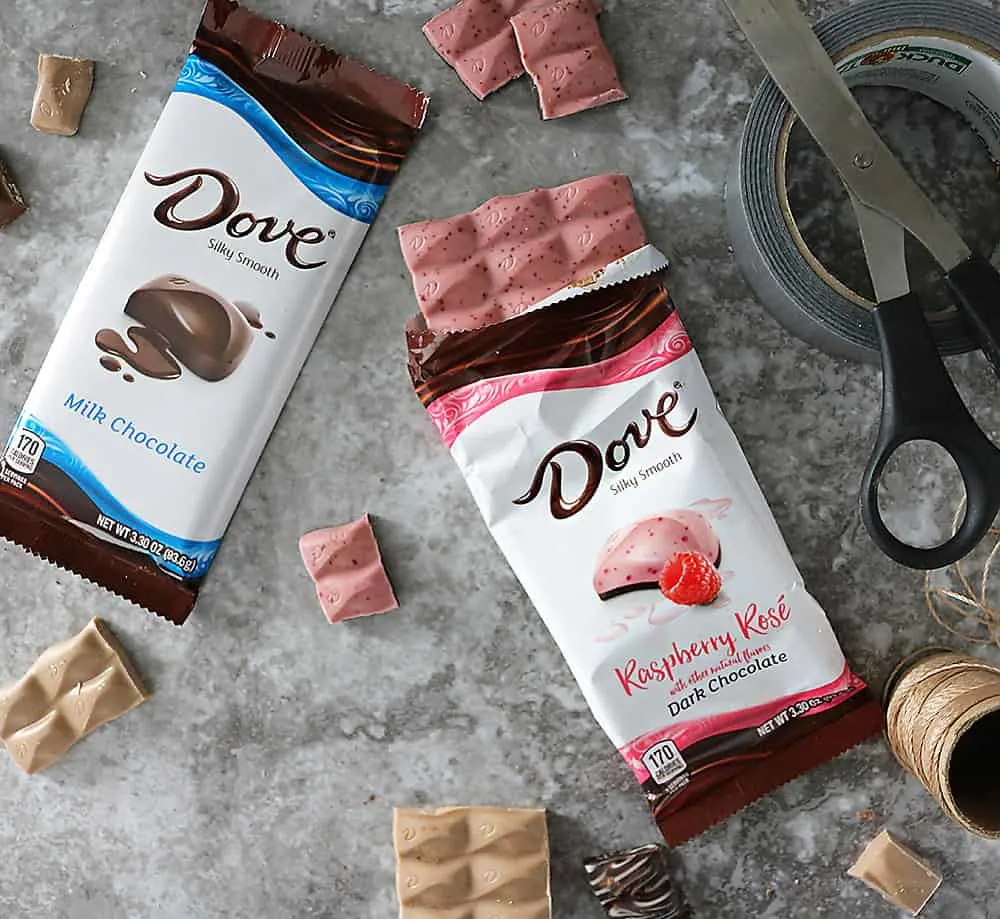 However, fast forward to November 2018 and several properties jumped on the market. Not being a fan of packing, unpacking, and all the closing shenanigans, I thought long and hard before deciding to go for it.
And, today, AGAIN, I find myself wondering what was I thinking?
Moving isn't fun. Closing isn't fun. Especially when it's a new build. We were supposed to have closed on the 17th of this month. But, that changed to the 28th. And, today, Sunday the 27th, I am not sure if we are closing tomorrow because I am waiting to hear about the final appraisal. Something I have learned through all this craziness is that with new builds, there are 2 appraisals, one when the place is being built and then when everything is done. Everything wasn't done until Friday. So… I wait…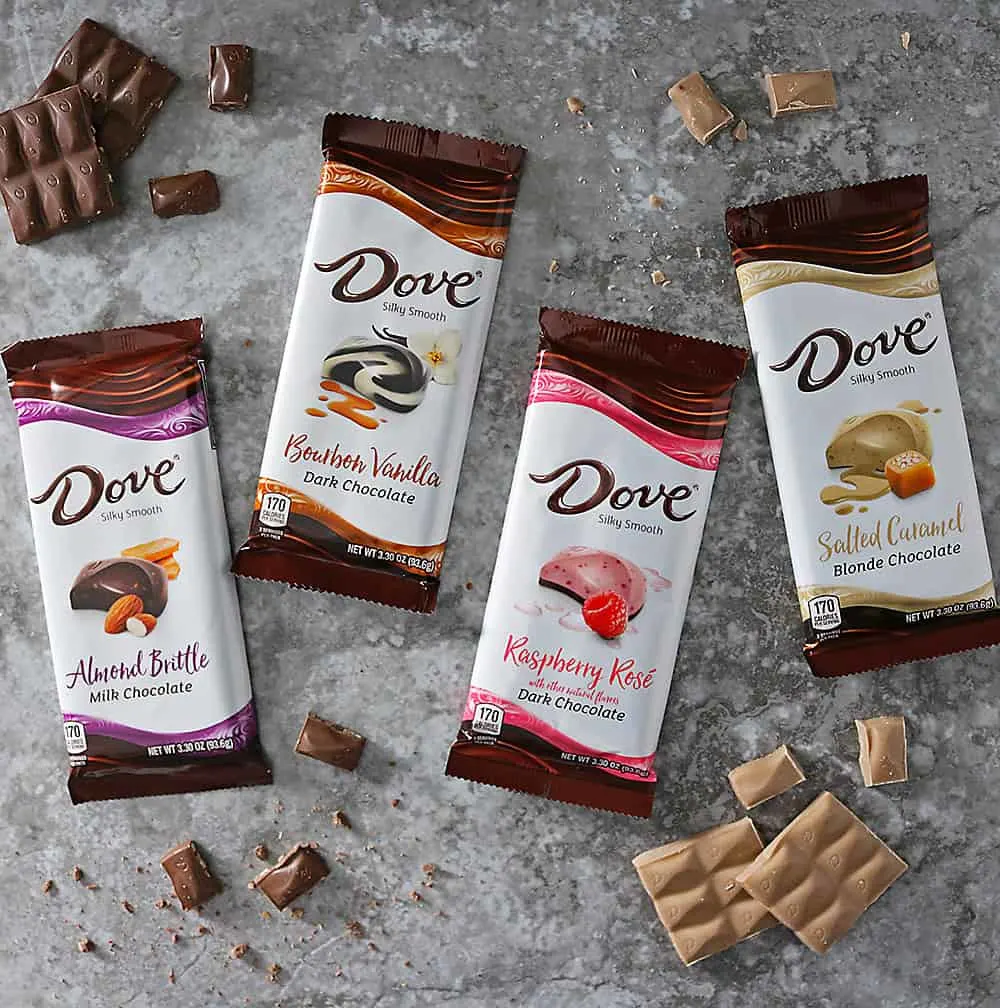 But, while we wait, my daughter and I have been running back and forth to our neighborhood Walmart to conveniently grab boxes and packing supplies.
How We Try To Keep Stuff Organized While Moving…
• This time around we decided to use colored tape to organize our boxes.
• Boxes with yellow tape go upstairs, boxes with grey tape stay downstairs, and boxes with red tape are fragile kitchen stuff.
Super simple – right?
On one of our runs to Walmart, I happened to come across some NEW DOVE® Chocolate Bars!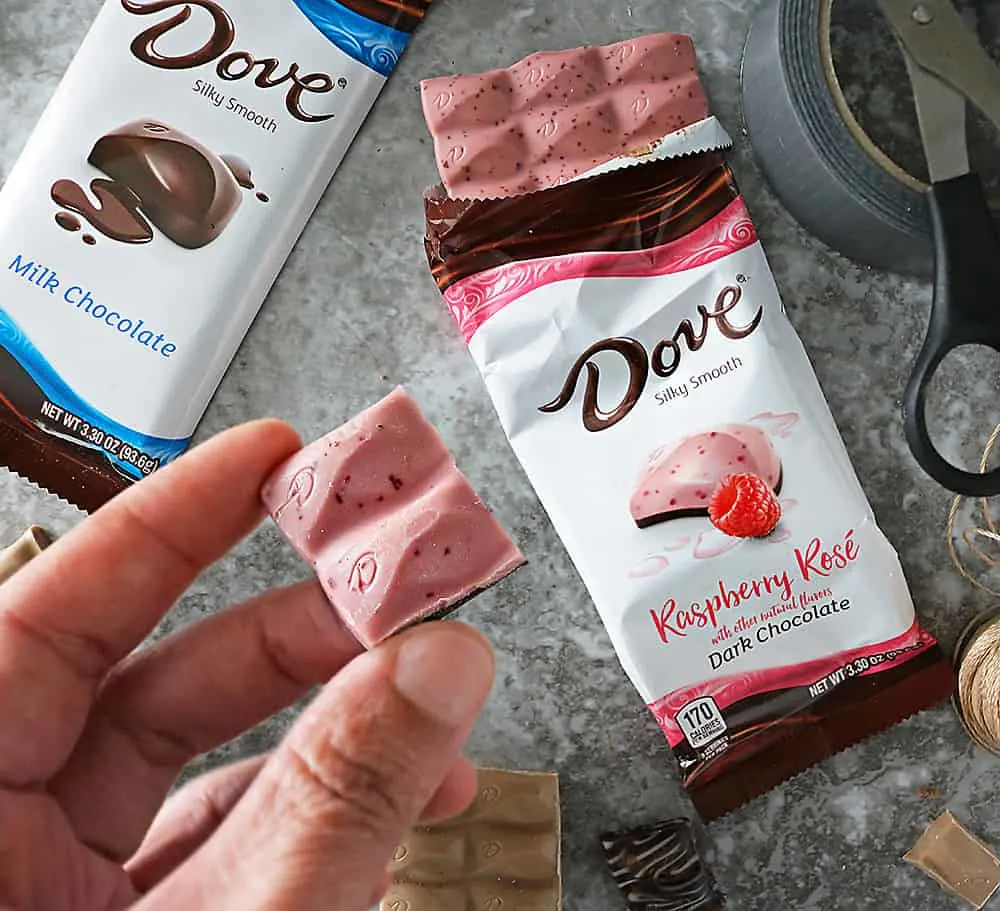 While moving isn't fun, chocolate always is, to my daughter and I! In between all the packing and calls to finicky real estate agents, I have been yearning for a small piece or two of chocolate to graze on with a cup of coffee.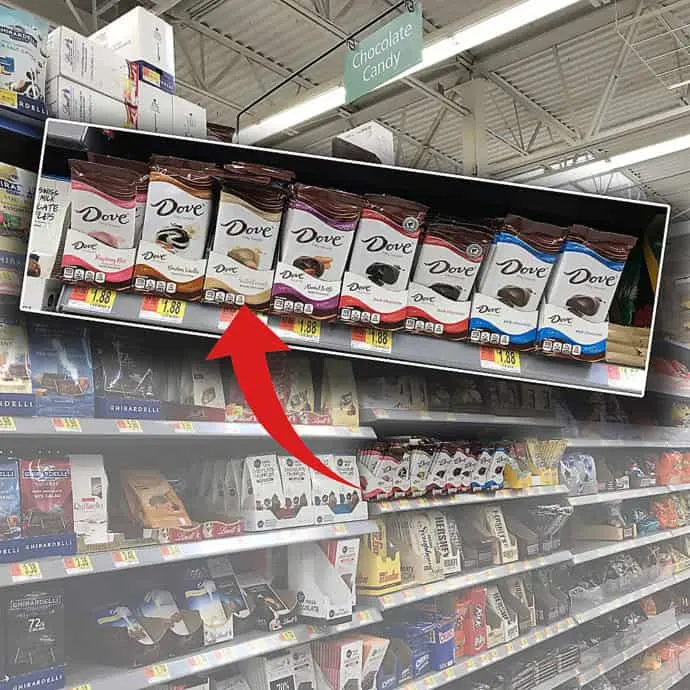 So, when we came across DOVE® Bourbon Vanilla, DOVE® Salted Caramel Blonde, DOVE® Almond Brittle, we decided they needed to come home with us, along with a couple of our favorite DOVE® Chocolate bars: Raspberry Rose & DOVE® Milk Chocolate.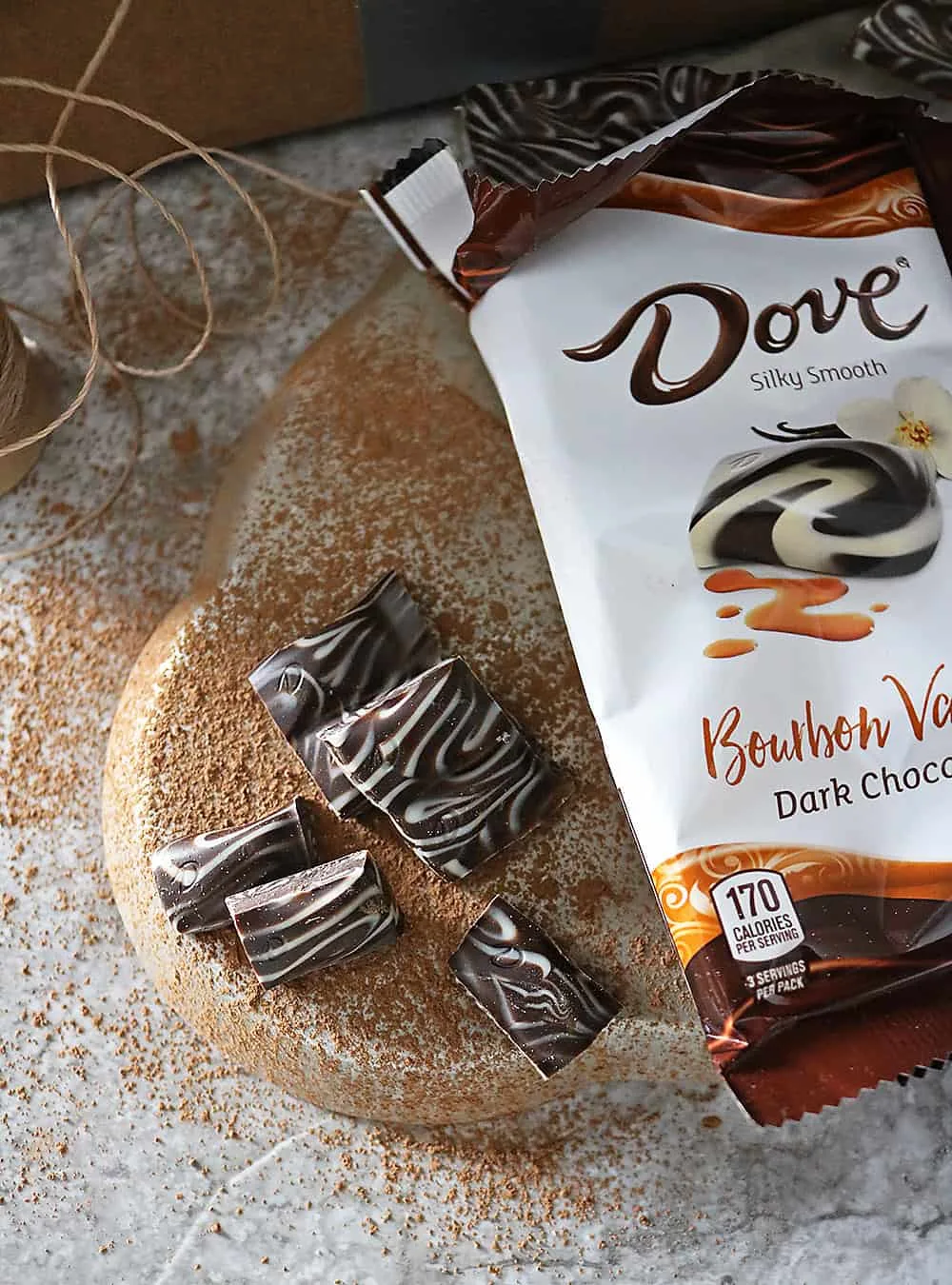 Choose Pleasure every day with the NEW DOVE® chocolate bars. Bold flavors for bold people.
There are 6 New bold flavors including:
DOVE® Bourbon Vanilla – where silky dark chocolate is swirled with premium bourbon vanilla.
DOVE® Salted Caramel Blonde – with a delicious blend of white and milk chocolate featuring sweet caramel notes and a hint of sea salt-for those who want it sweet and savory all at the same time.
DOVE® Almond Brittle – with rich buttery toffee and almond pieces surrounded in smooth dark chocolate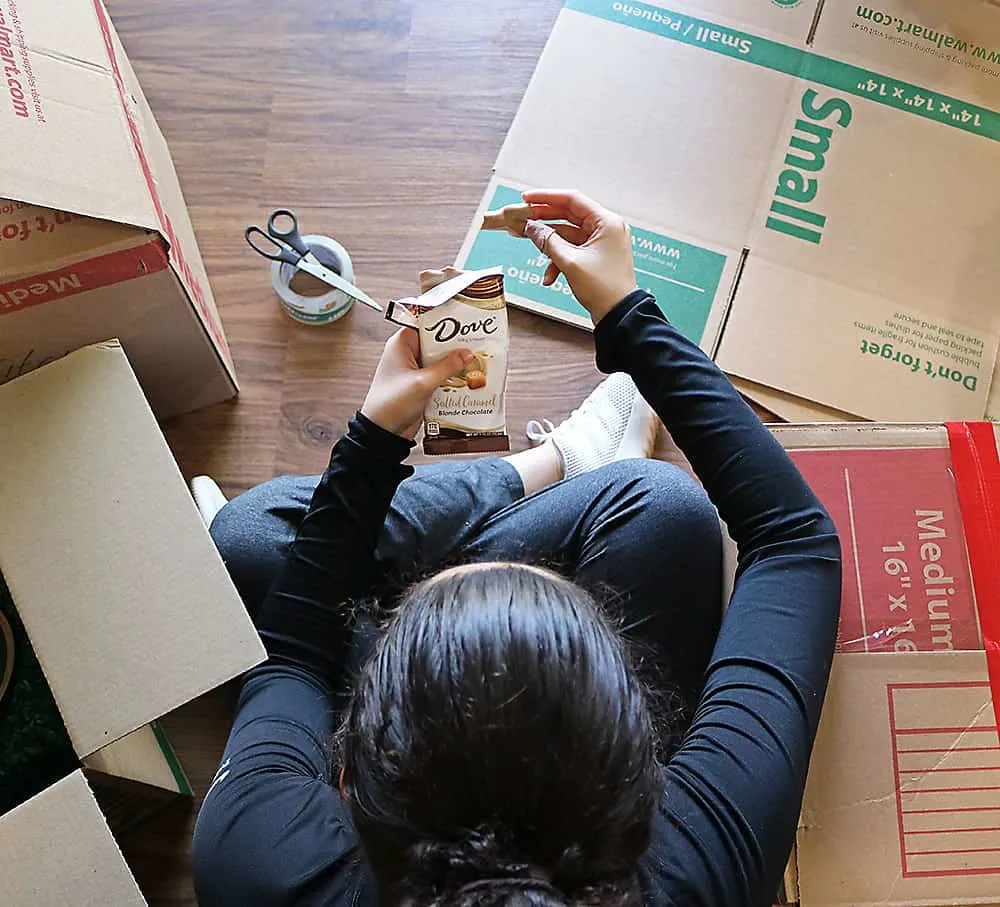 But, helping me have an indulgent moment, isn't all that the new DOVE® chocolate bars are for. These new DOVE® chocolate bars would make delicious Valentine's day gifts, party treats, or game day treats. They are perfect to share with loved ones/friends, or simply enjoy on your own! Make sure you grab a few of these new DOVE® chocolate bars from Walmart this weekend!
If you are looking for more
DOVE® chocolate inspiration, please head on over to the social hub here.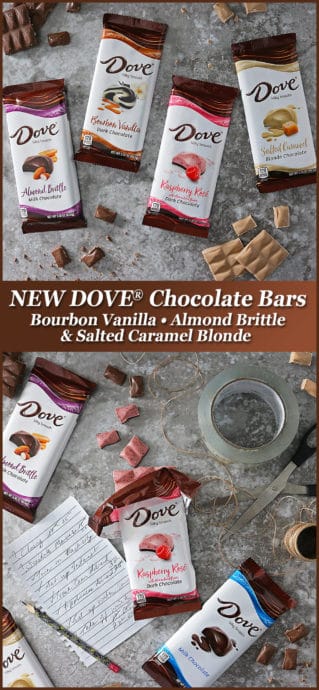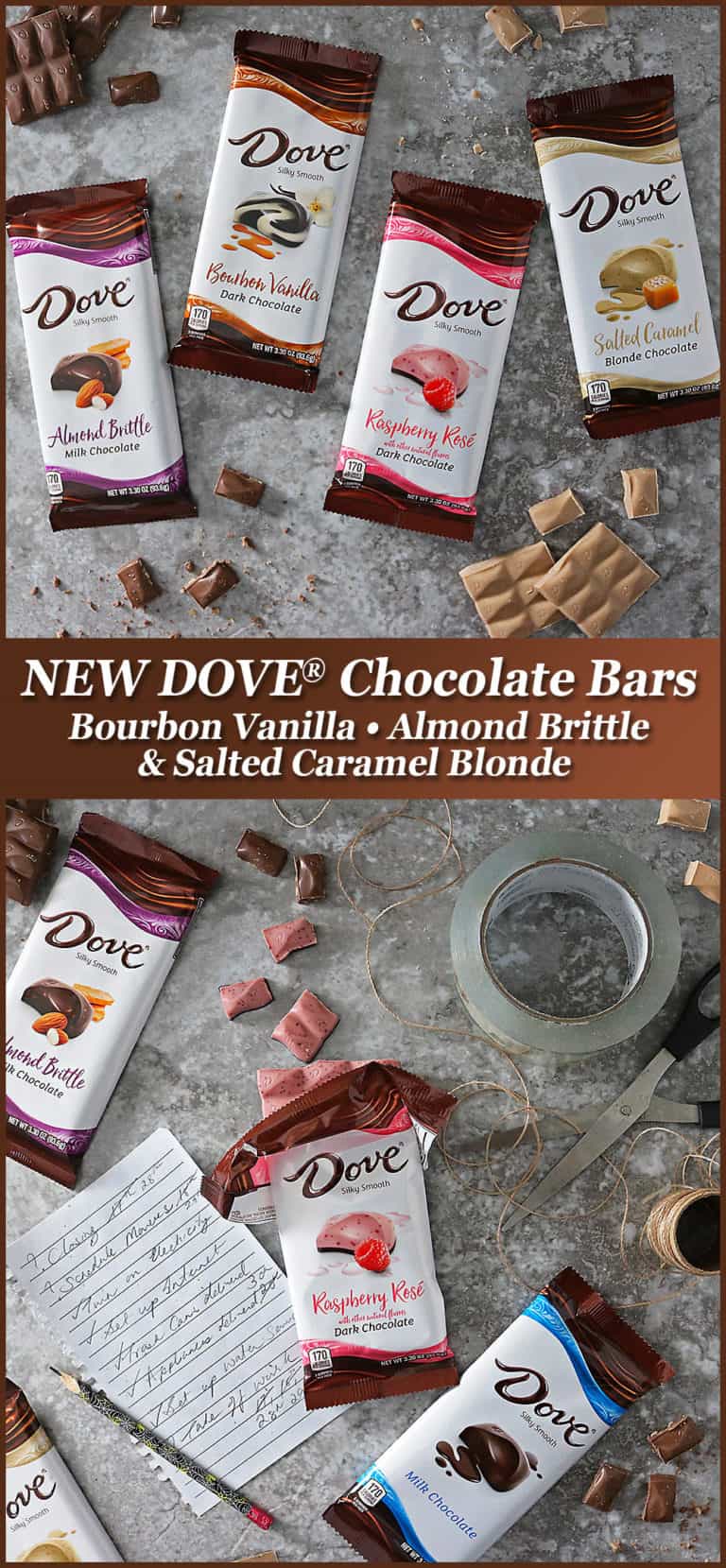 New DOVE® Chocolate Bar Nutrition Facts: 3 servings per package, Serving Size: 1/3 a bar, Calories per serving 170, Total Fat 10g, Saturated Fat 6g, Trans Fat 0g, Cholesterol <5mg, Sodium 20mg, Total Carbs 18g, Dietary Fiber 1g, Total Sugars 16g (includes 15g added sugars), Protein 2g.