Made with only 9 ingredients, this easy Cabbage Salad with Lentils is a nutritious, tasty, low carb, and super quick meal your family is sure to enjoy.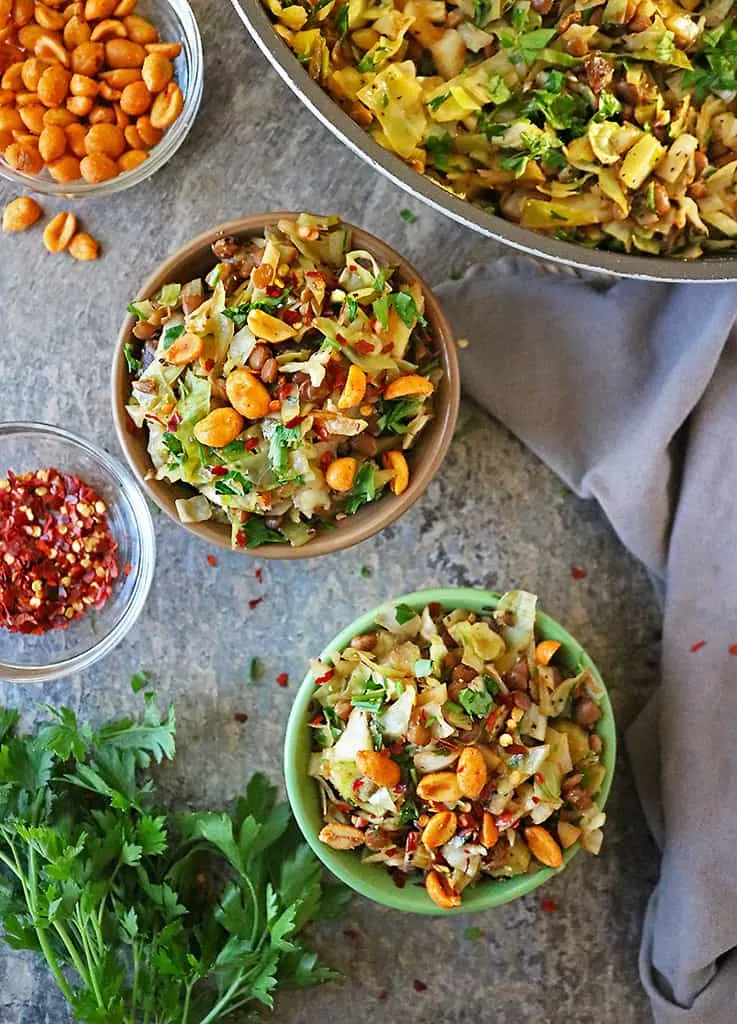 This Cabbage Salad with Lentils is for those times when you want a lite, low carb, nutritious meal, and don't want to sacrifice on taste.
Very often, when I have skipped out on a grocery store trip, I find myself rummaging around my kitchen to whip up a meal with what ingredients I can find.
Sometimes I'll toss whatever veggies I come across in the fridge with some sort of canned beans or lentils from my pantry, and saute them together with a plethora of spices ~ and boom! Dinner! Or lunch ~ like was the case with this Cabbage Salad with lentils.
What ingredients do you need to make this cabbage salad?
This Cabbage Salad is so easy to put together. If you happen to have a head of cabbage, then you will need these other 8 ingredients that you probably already have hanging around your kitchen:
onion,
garlic,
ginger,
coriander,
smoked paprika,
peanuts,
parsley, and
a can of lentils.
If you are not too fond of lentils, then you can use kidney beans of chickpeas instead for a tasty, satisfying, plant based meal.
If you would rather have some meat protein, feel free to add in some sauteed chicken instead.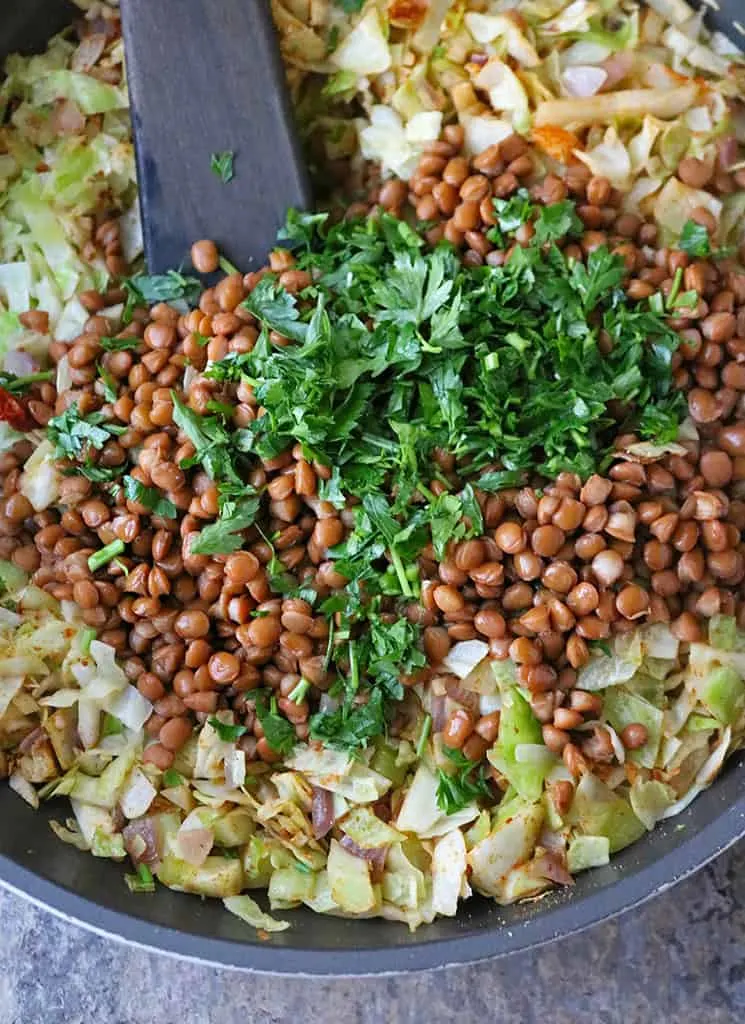 All the prep that's necessary for this salad is the head of cabbage needs to be chopped. The onion, garlic cloves, and ginger need to be peeled and chopped. And, the can of lentils needs to be opened, drained, and the lentils rinsed out.
After that it's just a matter of sauteing the onions, ginger, and garlic in some olive oil. Add the cabbage in and cooking it until it's tender. Then, the spices, lentils, and parsley go in and get mixed up well. This cabbage salad is ready to be garnished with spiced peanuts or salted peanuts and enjoyed!
Yesterday, my daughter and I decided to capitalize on the cool temperatures we were having here in Athens, GA and put up a fence panel.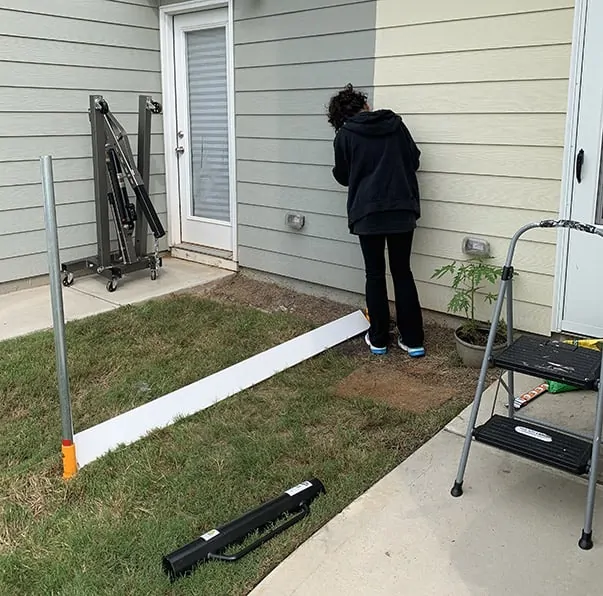 I had ordered a no dig fence panel + posts a few weeks ago and we finally got tired of the boxes hanging out in the middle of our living room and got to work.
I was quite surprised at how easy this particular no dig fence panel was to put together. We did run up against a few snafus like not taking into account the overhanging roof when trying to place the post over the anchor that enabled this to be a no dig system, but overall it was fast and easy!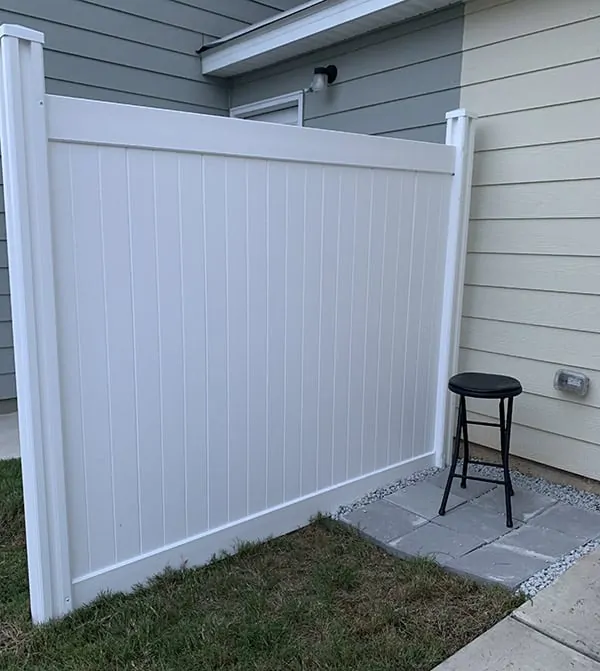 After our adventures in fence panel building, we were so glad that we had leftovers of this cabbage salad with lentils to dine on when we were done.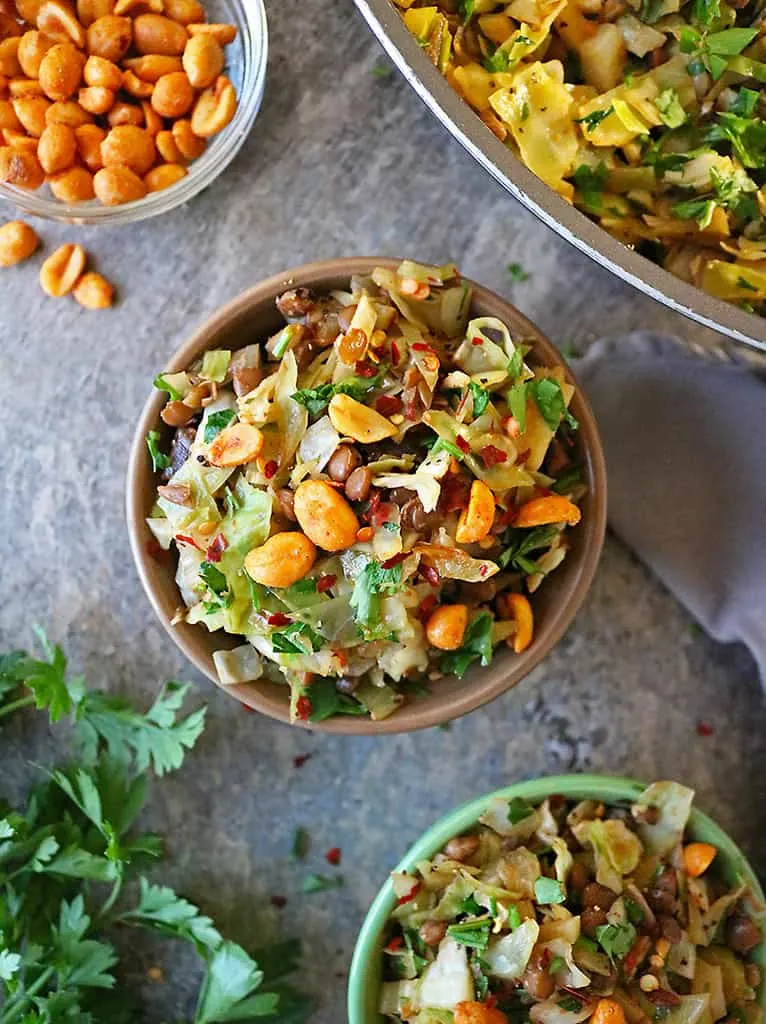 Serving Suggestions for this cabbage salad with lentils:
This cabbage salad with lentils is tasty and satisfying by itself.
However, you could also pair it with this air fryer salmon or this cilantro lime chicken for a heartier meal.
If you would like to keep things on the light side, then follow this salad up with your favorite frozen yogurt and fruit blend.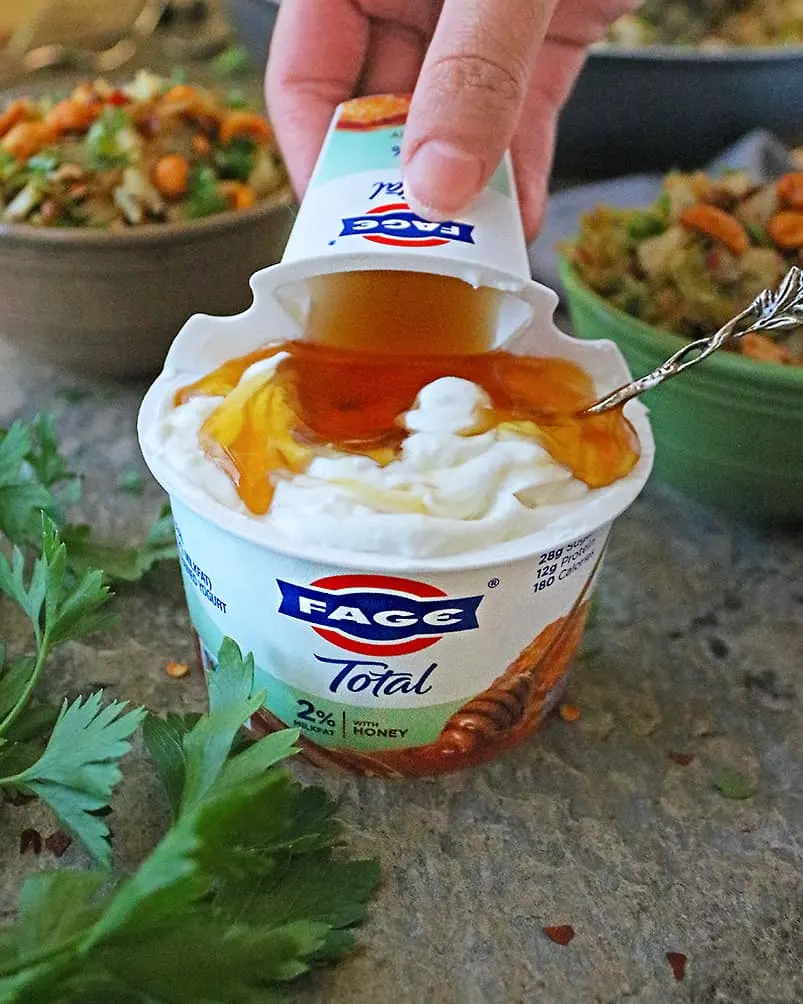 Or, follow it up with a delicious vegan vanilla cupcake (keeping the whole meal plant based). Or, with a slice of this chocolate cake for a rich and indulgent finish to a tasty meal!