For me, ending the day slurping on a big bowl of this thick and creamy vegan pumpkin curry soup is simply bliss-hoping you will feel the same after you give this recipe a try.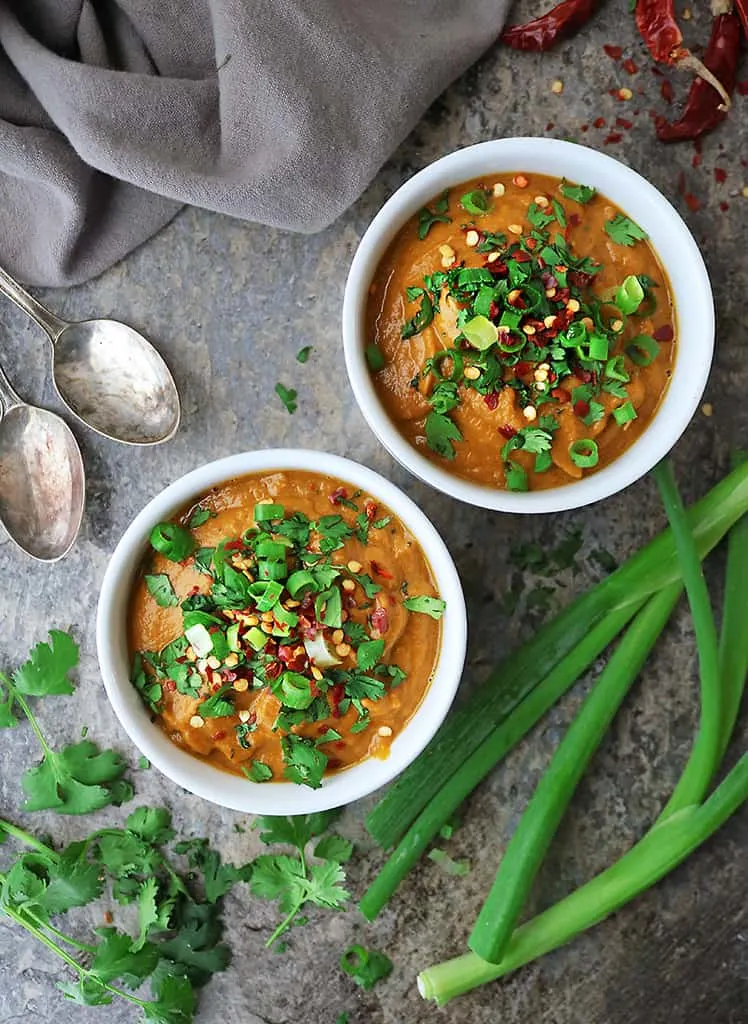 This velvety smooth, luxuriously creamy, Pumpkin Curry Soup is a comforting treat at the end of a long day.
And, like most of the other soups on this little blog of mine, it is a recipe that is:
✔️ Quick,
✔️ Easy,
✔️ Dairy free, and
✔️ Healthy!
What are the ingredients to make this Pumpkin Curry Soup?
You only need 8 ingredients to make this pumpkin curry soup (not counting in salt and pepper) and, they are:
Shallots
Garlic,
Pumpkin,
Coconut milk,
Water,
Coriander,
Smoked paprika, and
Turmeric.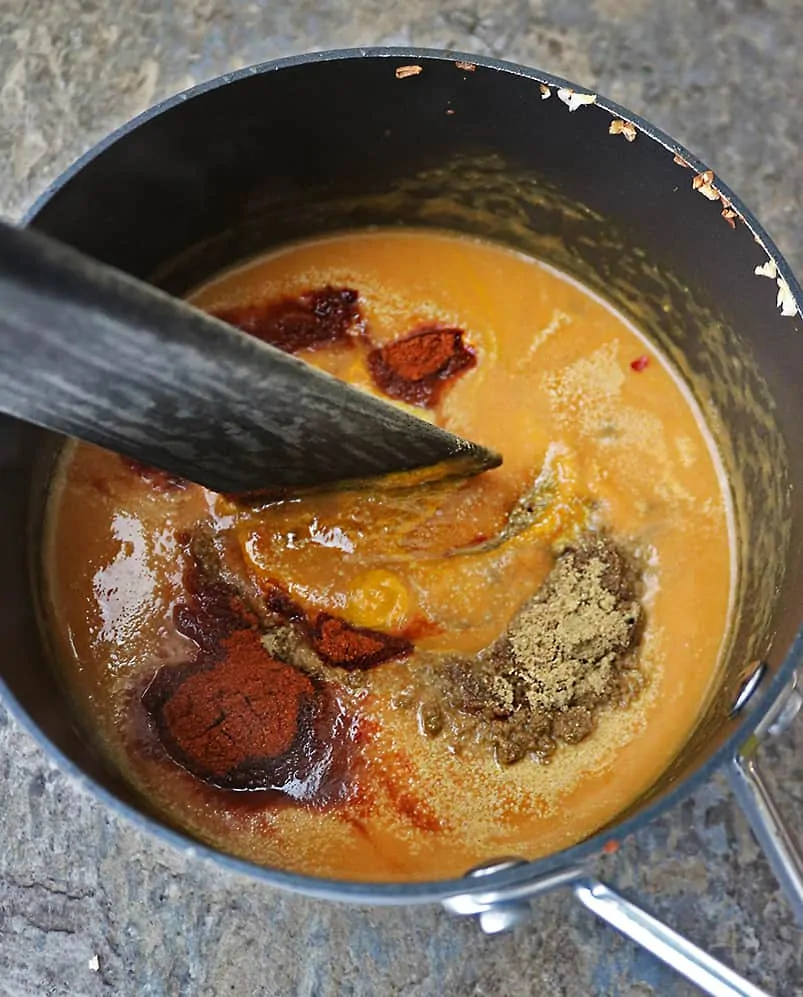 This soup gets its thick and creamy consistency from blending together sautéed shallots and garlic with pumpkin purée, coconut milk, and some of my favorite spices.
Speaking of spices, there are a few I always have on hand. These spices feature in most of my recipes that I share on the blog as well as off of it.
Spices such as:
• Coriander
• Smoked paprika
• Turmeric
• Cumin
• Chili powder
are my pantry staple spices.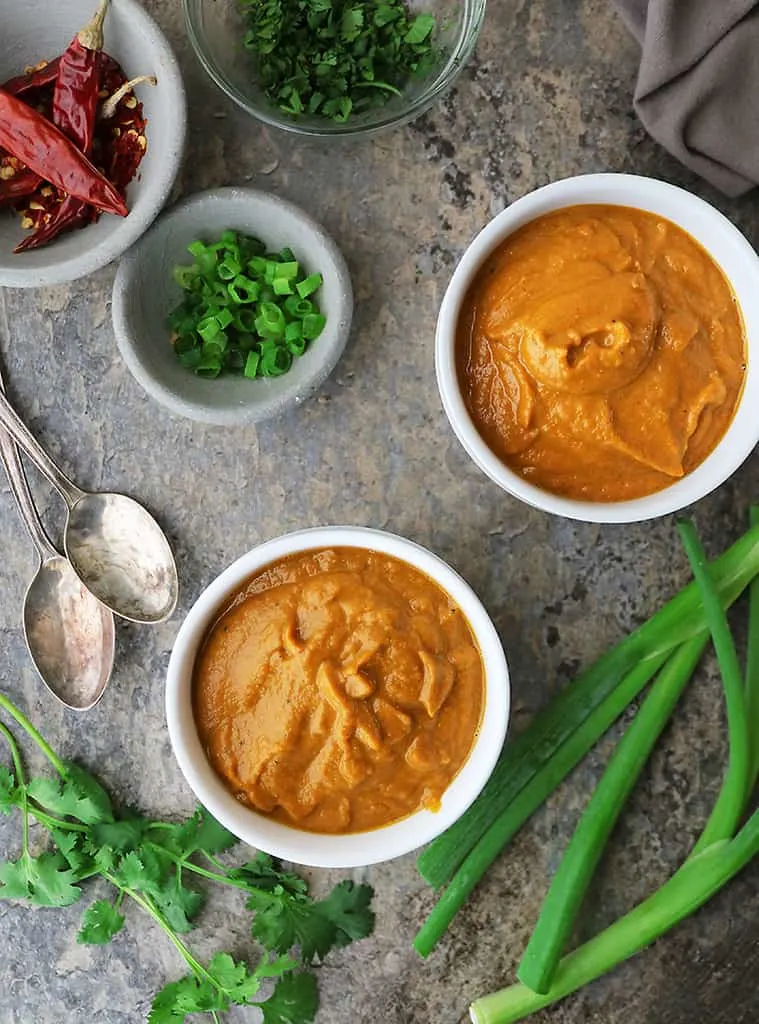 I vary the amount of each spice I use depending on what I am cooking (or rather, I should say according to the smell of what I'm cooking). To me, there really aren't any hard and fast rules as to what spice to use and how much of it should be used.
Sometimes I have noticed that too much turmeric can make a dish taste a bit metallic – especially if it's part of of a tomato based sauce. But other than that, all these five spices pair beautiful with everything from lentils to pork.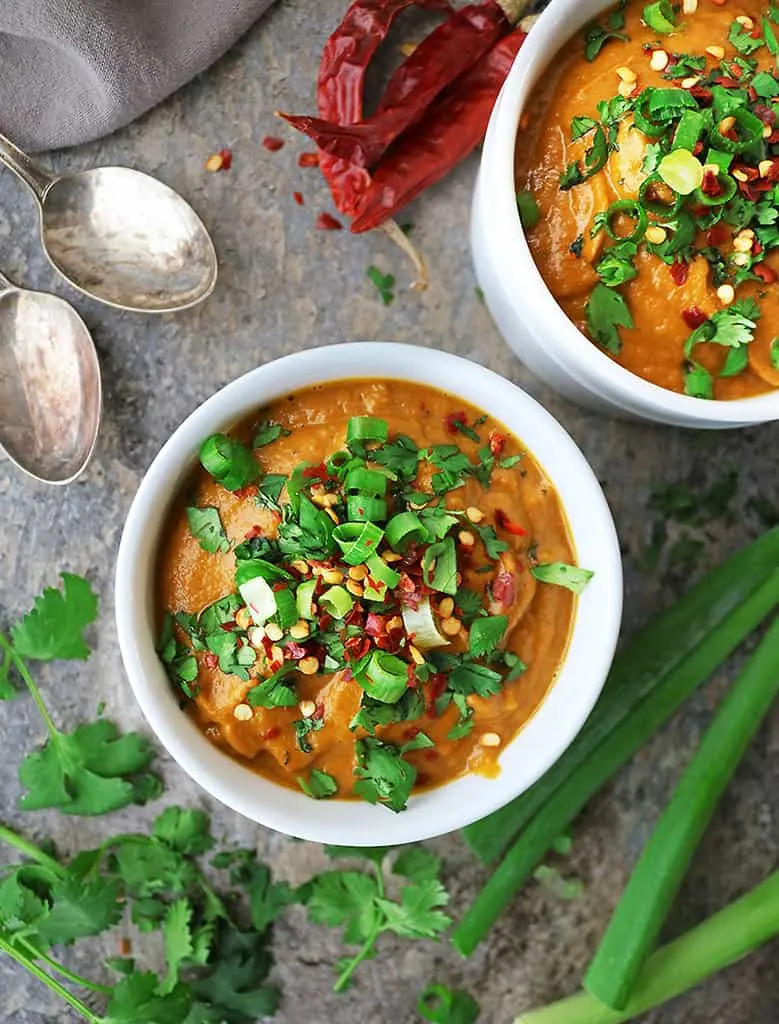 Sometimes I dry roast a bunch of spices first to further enhance their aroma and flavor.
This dry roasting can result in a dish that tastes completely different to one with the same type and quantity of spices that have not been dry roasted! I guess that's the beauty of flavoring your favorite dishes with spices – little changes and techniques can result in a totally different tasting dish!
Getting back to this pumpkin curry soup, I noticed that sauteing the ingredients together before blending them adds so much more flavor to this easy soup – much like it did to this spinach curry sauce.
This recipe is made without any cream or butter. It is a plant based recipe that is gentle on your gut as well.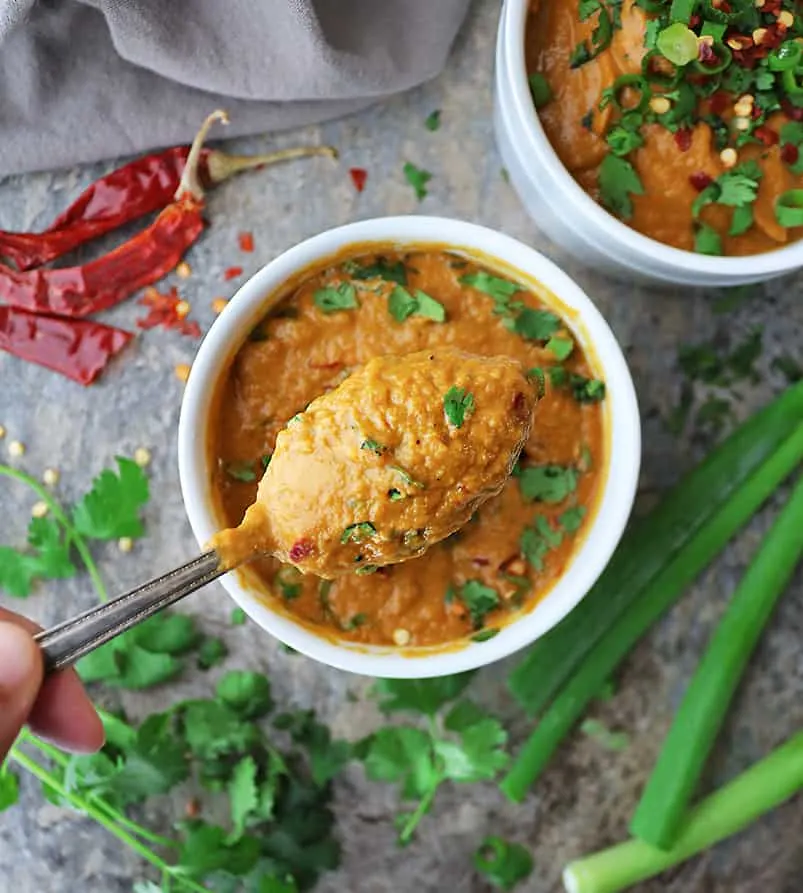 Serving suggestions for this soup:
My daughter and I enjoyed steaming bowls of this soup when I first made it, along with some coconut roti. However, the next day, my daughter used this thick pumpkin curry soup as a dip for her pita chips and air fried chicken tenders. Then she tossed it with some gluten free pasta and said it was better than using tomato sauce. I am thinking at this rate, she might add maple syrup to it next and call it her dessert! Yikes!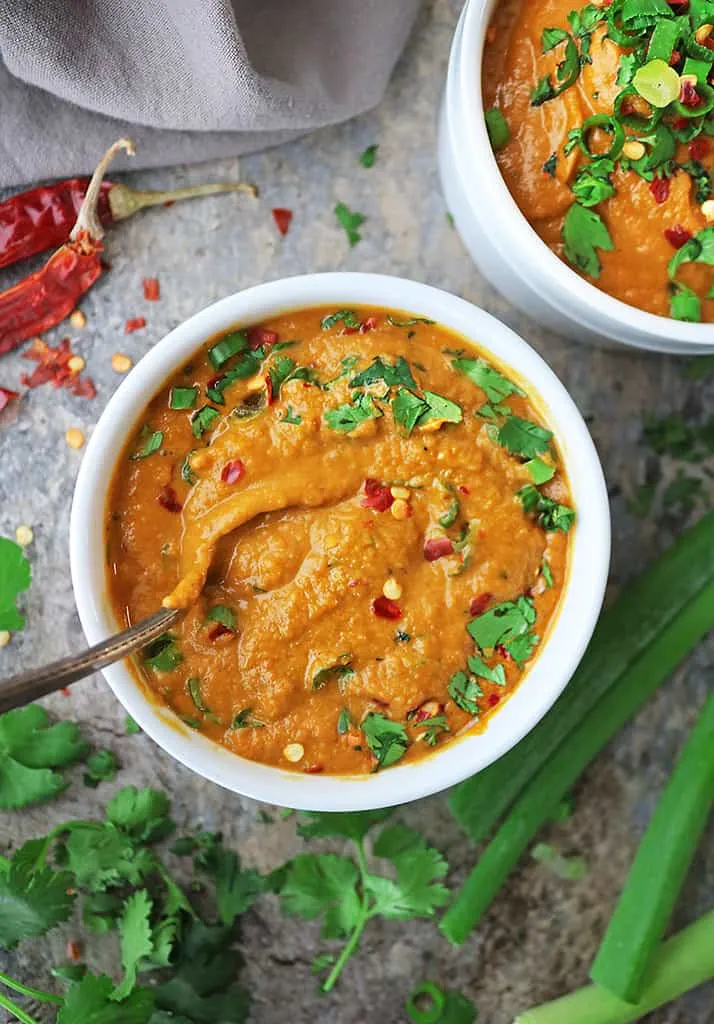 In all seriousness, this pumpkin curry soup is delicious served up in big bowls with your favorite toppings & big hunks of crusty bread.
But, that's not all. You can toss your favorite pasta into it as well for a spin on the traditional plate of tomato sauce and pasta.
Do check out the easy recipe below and please let me know your thoughts, in the comments.
Or, tag me at @savoryspin on Instagram, Facebook, or Pinterest to have your version of this recipe featured.