This super simple bean tart is made with puff pastry, canned beans, and a handful of other ingredients from your pantry. Serve it up for a tasty weeknight dinner or for your stay-at-home Easter meal.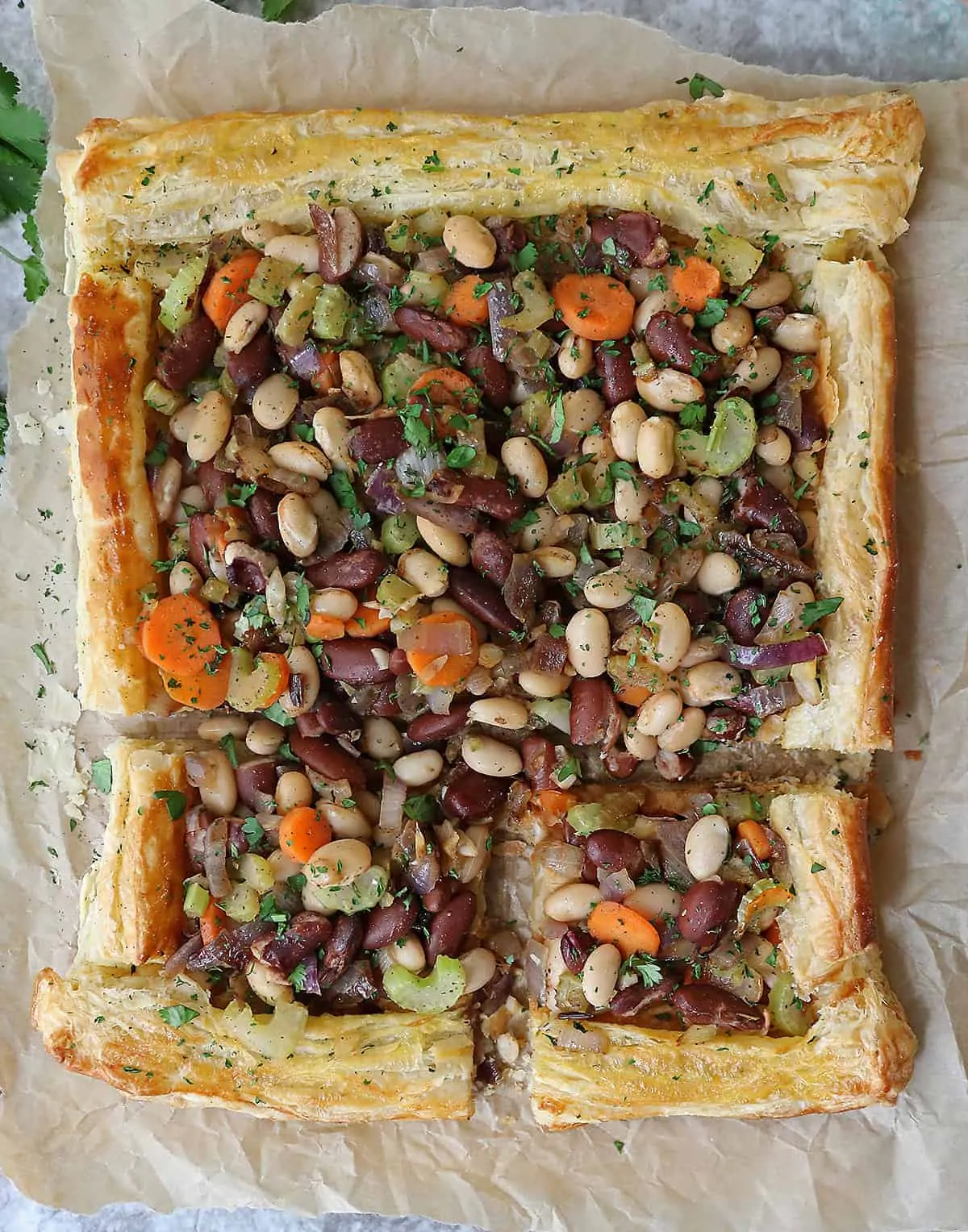 I'm convinced puff pastry has magical powers to elevate just about anything edible!
Seeing my daughter and I will be staying home and celebrating Easter by ourselves this year, we are planning on a super simple puff pastry bean tart.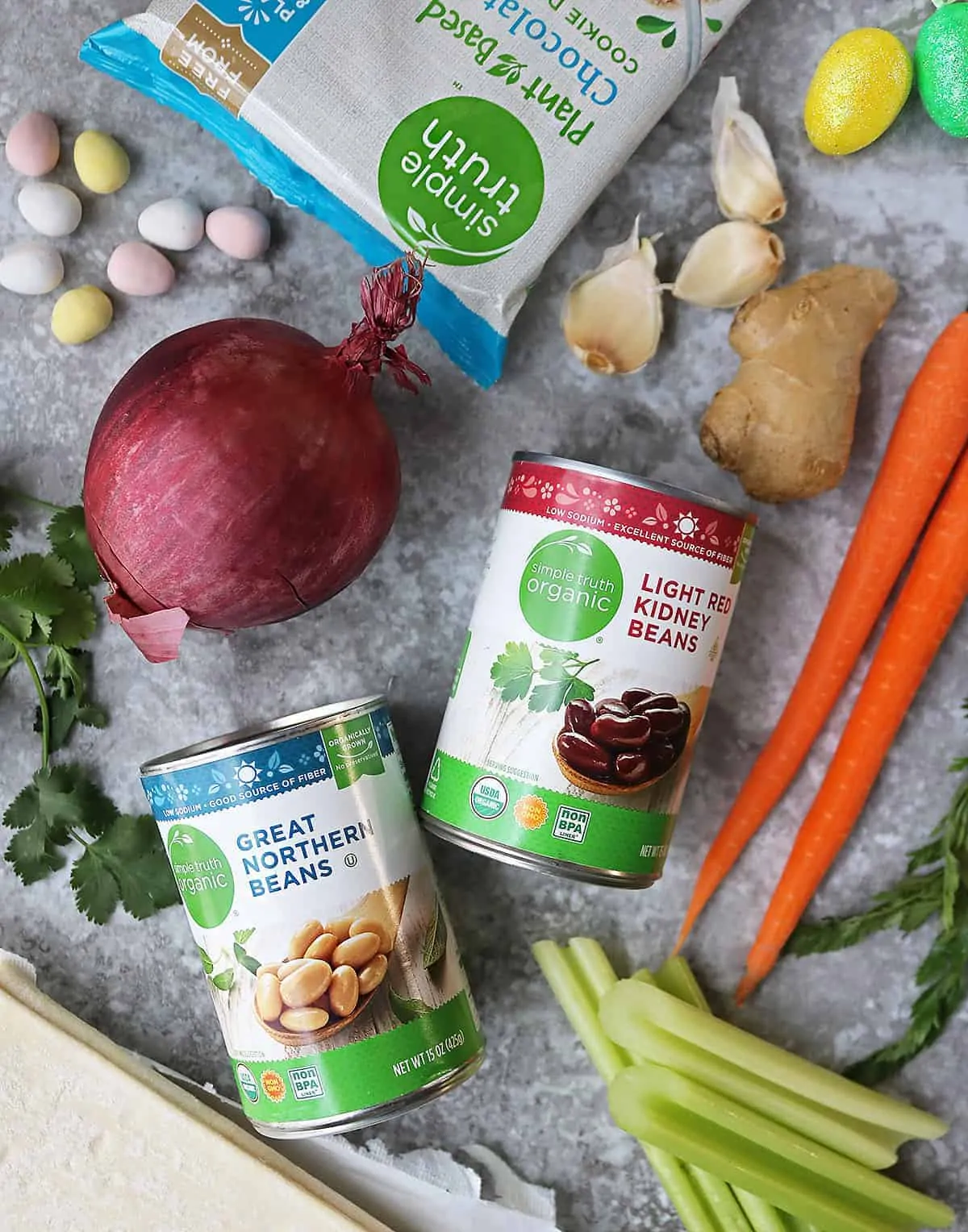 Once upon a time, I felt like I was stopping by the store just about every other day. But in the past couple of weekends, my daughter and I have been trying to limit our runs to the grocery store.
With Georgia joining the other states that have shelter in place mandates, we try the best to make the most of our grocery store runs. Now more than ever, I feel compelled to eat more well-balanced meals. So, for this tart, I decided to balance off rich and flaky puff pastry with a nutritious, flavor-packed, high fiber bean filling.
For this tart, I used canned great northern beans and light red kidney beans. Now, should you try this tart, you don't have to use these exact beans in your version. You can go with chick peas and black beans or pinto beans and kidney beans. This tart is quite versatile.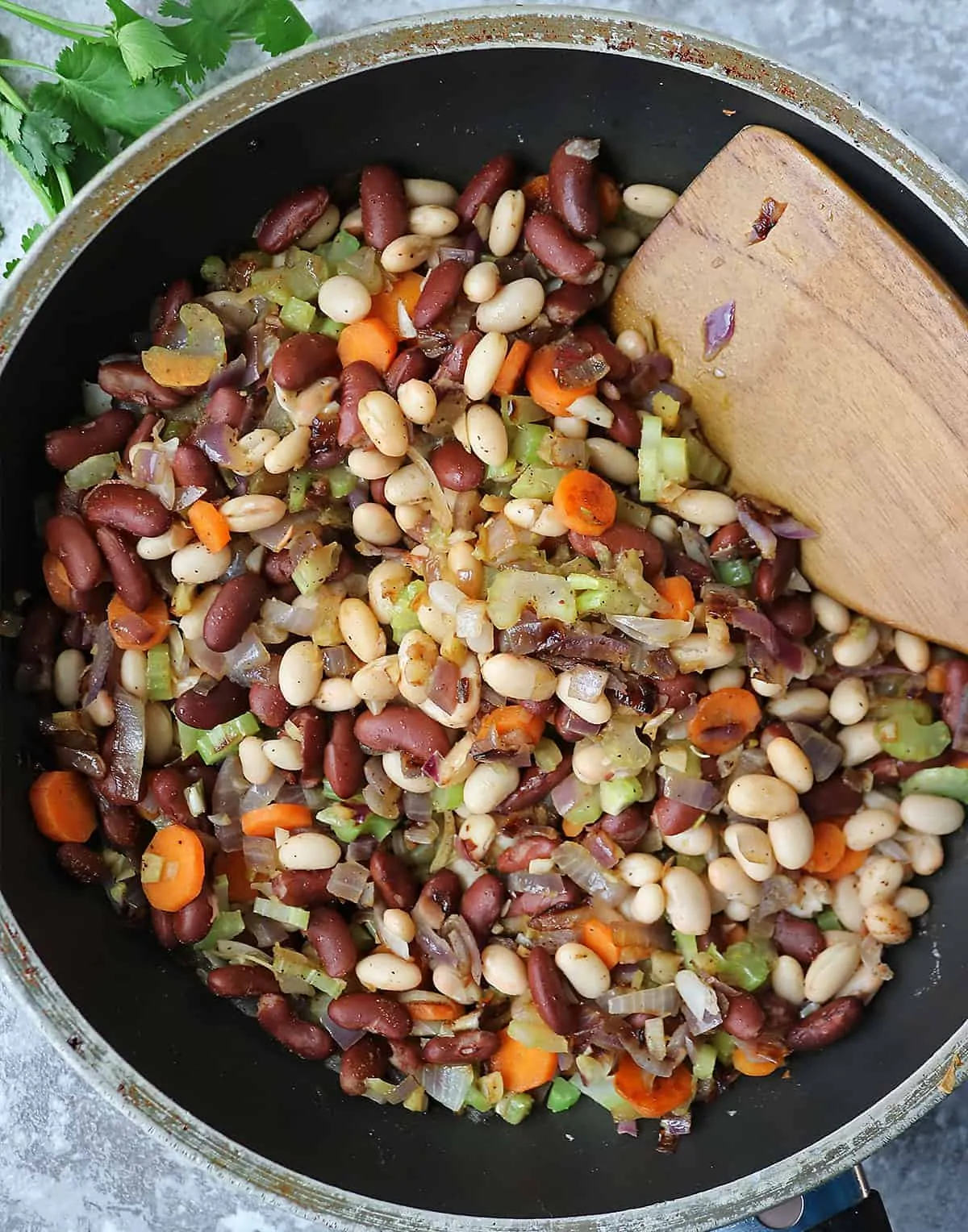 How to make this easy bean tart?
I started off by baking a sheet of puff pastry (with edges rolled over and brushed with egg wash) according to pkg instructions.
While the puff pastry was baking, I began on the filling by sauteing some onions until they were ever so lightly browned. I then added in some fresh garlic and ginger (that have the added reputation of being good for beefing up ones immunity).
I then added in some celery and carrots, and a couple of pinches of smoked paprika and coriander. When the puff pastry had baked and had been removed from the oven, I then added this bean and veggie mixture to the baked puff pastry, seasoned it with salt and pepper, garnished it with parsley and it was ready to devour.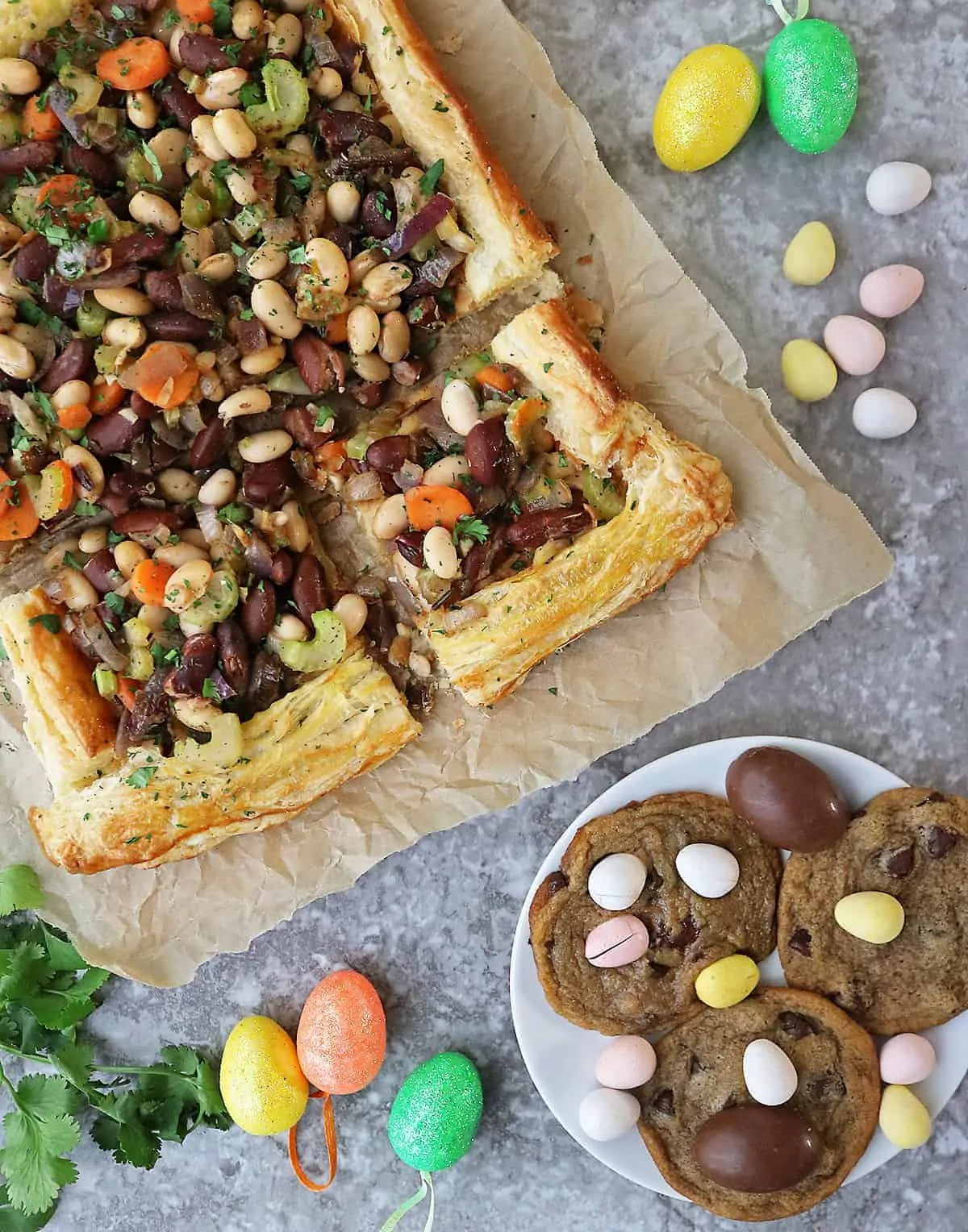 After this simple meal (which does not have to be for Easter only) you could make and serve up these indulgent carrot cake cookies, or these healthy-ish (heavy on the "ish") carrot cake cupcakes. Or, if you want to stick to a better-for-you dessert, then make a batch of these paleo carrot cake bars instead.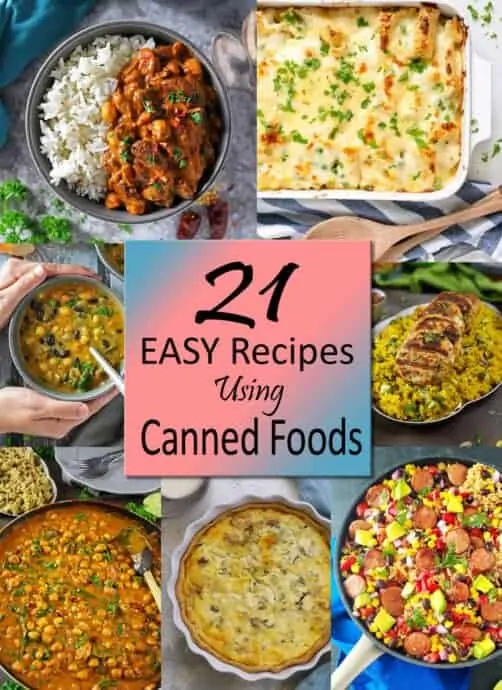 I have partnered with Kroger to bring you this Canned Beans Recipe: Bean Tart ~ all opinions herein are my own. Thank you for supporting the brands that keep this blog spinning.
Hoping you and yours are staying safe and well during these times.