Today I have a list of 21 Easy Recipes Using Canned Foods that you can get your kids to help you prepare and enjoy. Most recipes should result in leftovers for lunch the next day ~ giving you about 3 weeks of meal planning using pantry staples like canned beans, canned tuna, and canned salmon.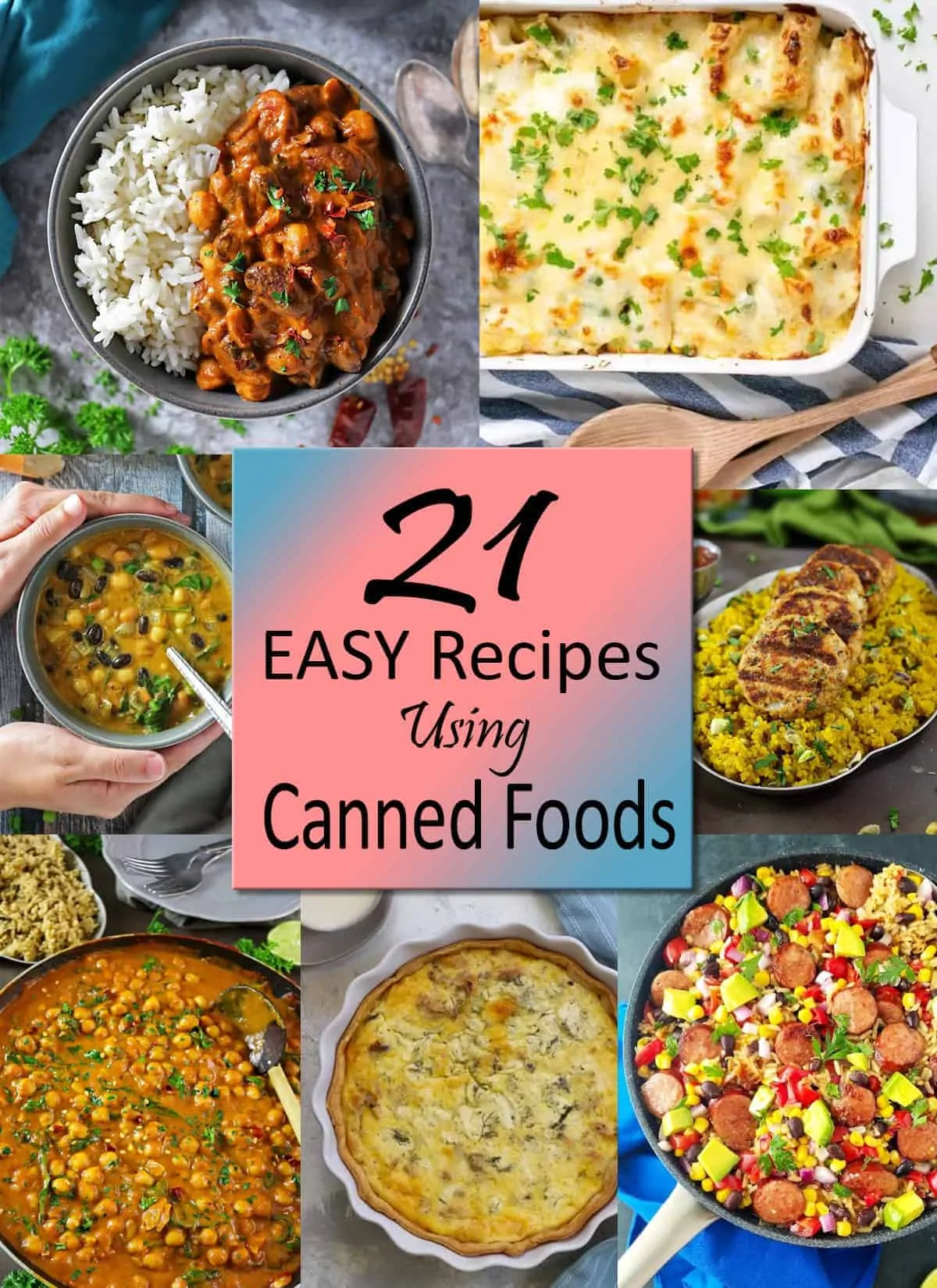 This past Friday I ventured out on a grocery store run. The last time I went grocery shopping was right when all the pandemonium was starting and a lot of the shelves at the store were empty.
However, on this last grocery procurement expedition, the shelves were well stocked – with the exception of flour. I guess everyone is baking up breads and cakes?
I used the last bit of flour I had and made these Easy Carrot Cake Cupcakes so I will be venturing out again before the week is up to try and get my hands on some flour.
But, in the meantime, if you happen to have a bunch of canned coconut milk, canned beans, canned tuna, and canned salmon lying around, I have a set of 21 Easy Recipes Using Canned Foods (from yours-truly and several blogger friends) you can whip up.
21 recipes should give you three weeks worth of meal ideas. Three weeks is a long time. And, I'm hoping in those three weeks the WHO has a better understanding of this virus and maybe, just maybe, more ways to control it.

Getting back to these 21 easy recipes ~ most of these recipes like this lentil curry, this chickpea curry, and these salmon burgers with turmeric quinoa (just because we maybe cooking and eating-in doesn't mean our meals cannot sound fancy – right?) result in enough to enjoy for lunch the next day. Of course, I say that coming from a two-person household. Most times, my daughter and I get 3 – 4 meals from curries like this three bean curry.
Now I'll stop my ranting and let you get to drooling over these: