This post was sponsored by Dave's Killer Bread as part of an Influencer Activation for Influence Central and all opinions expressed in my post are my own.
This lusciously creamy, ever so slightly spiced, accidentally vegan, Chickpea Avocado Salad pairs so well with the hearty, subtly sweet, seed-coated crust of Dave's Killer Breads 21 Whole Grains and Seeds, making for one filling and flavorful Chickpea Avocado Salad Sandwich!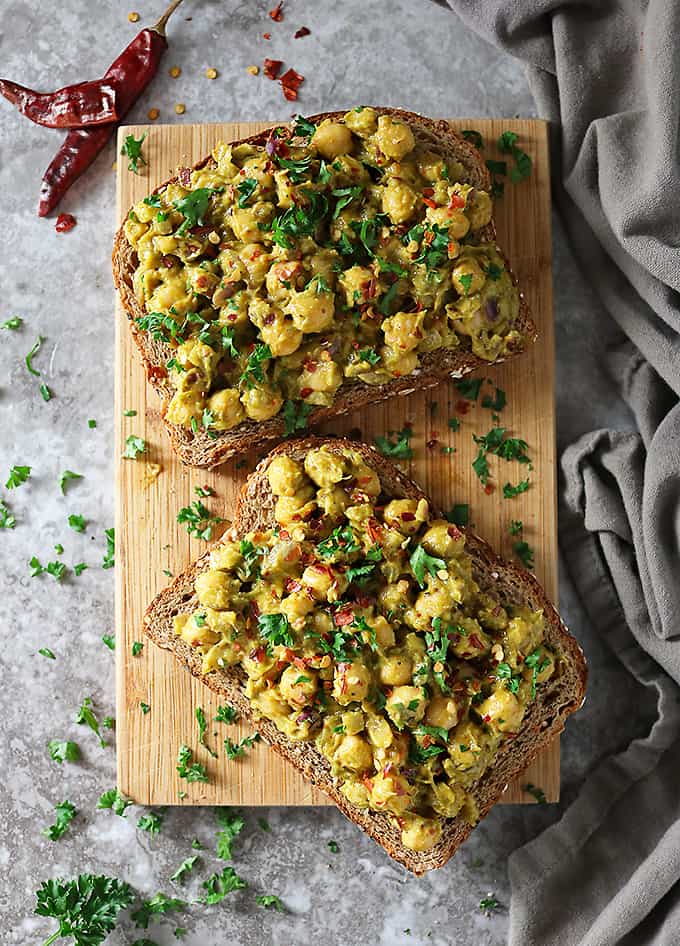 So, let's say you have a cross country, lunch time, flight and you are borderline hangry…
What do you do?
Do you stuff your carry on with as many dry snacks as you can?
Do you pick up an overpriced lunch at the airport?
Or, do you try and whip up something filling and healthyish and scarf it down in record speed?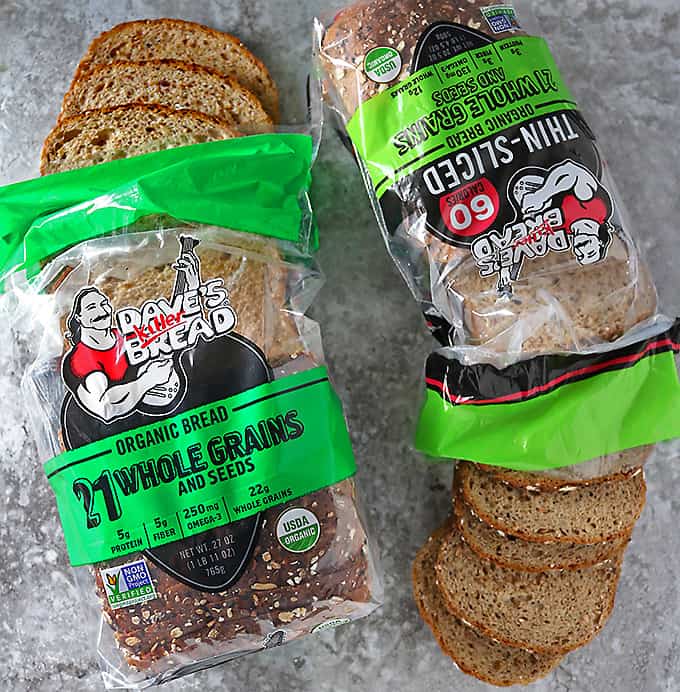 Well, a couple of weeks ago, my daughter and I were hustling to catch our afternoon flight to Seattle when we were interrupted by a rumbling akin to far off thunder. I was going to brush it off and hurry on out the door to try and get ahead of what seemed like an impending storm (or so I thought), when my daughter informed me that the "thunder" was coming from her belly!
Well, we had pretty much emptied our fridge out the night before, except for a lonely avocado, an onion, a lemon and a couple loaves of Dave's Killer Bread 21 Whole Grains and Seeds.
From sandwiches to take on hiking trips to cardamom french toast on a rainy Sunday morning before we head to church, my daughter and I have tried several varieties of Dave's Killer Bread ever since it began appearing on the shelves of our local Walmart. Just before our trip, we headed to Walmart and picked up a couple of loaves of the 21 Whole Grains and Seeds variety of Dave's Killer Bread to have around when we got back from our trip. But, we decided to open up those loaves and make some easy sandwiches with what we had lingering around – and that's how this Chickpea Avocado Salad Sandwich happened. That afternoon I didn't have time to pull out my camera and set up my boards and all to take these shots, so when we got back over the weekend I remade those Chickpea Avocado Salad Sandwiches to share with y'all today (a welcome excuse to enjoy those Chickpea Avocado Salad Sandwiches again).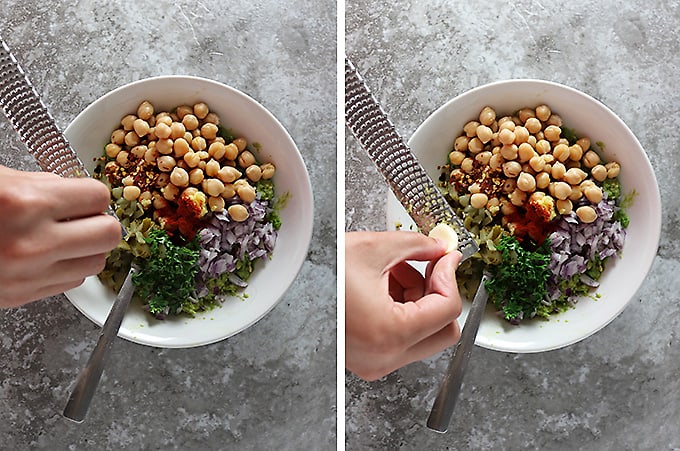 I hope you don't mind if I stop for a second and ruminate on that Chickpea Avocado Salad – it was lusciously creamy with just a hint of heat, it was filling and sooooo flavorful – thanks in large part to the grated garlic and grated ginger in it! Grating that garlic and ginger was the key to rivulets of flavor meandering uniformly throughout this salad. Paired with the hearty texture, subtle sweetness, and seed-coated crust, if the 21 Whole Grains and Seeds variety of Dave's Killer Bread, it made for one heck of a hearty and delicious sandwich that didn't weigh us down or make me wanna take a nap on our drive down to the Atlanta airport.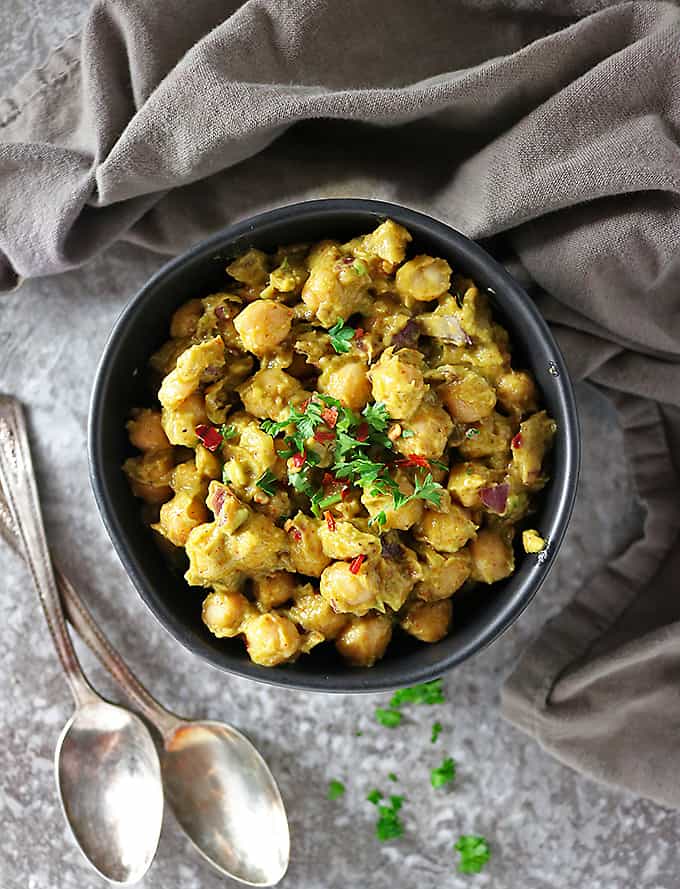 By the way, have y'all tried Dave's Killer Bread yet?
If y'all have – isn't it absolutely delicious?!
If y'all haven't – why the heck not?
I jest! I jest!
The next time you come across a loaf of Dave's Killer Bread at your local Walmart, I hope these reasons help you bring a loaf home:
•
Dave's Killer Bread is the #1 selling organic bread brand in the country.
•
It comes with no artificial anything.
•
Dave's Killer Bread is USDA organic, Non-GMO project verified.
•
It contains 5g protein, 5g fiber, 250 mg Omega-3, and 22g whole grains per slice.
•
It will rock your world!
Make sure to check out and follow Dave's Killer Bread on their Social Channels such as Facebook, Pinterest, Twitter, and Instagram!
I would love to know if you've make this recipe or any other recipe from this blog so please do rate the recipe and let me know your thoughts on it in the comments below.
Please do FOLLOW ME on FACEBOOK, TWITTER, INSTAGRAM and PINTEREST for more ercipes and ramblings.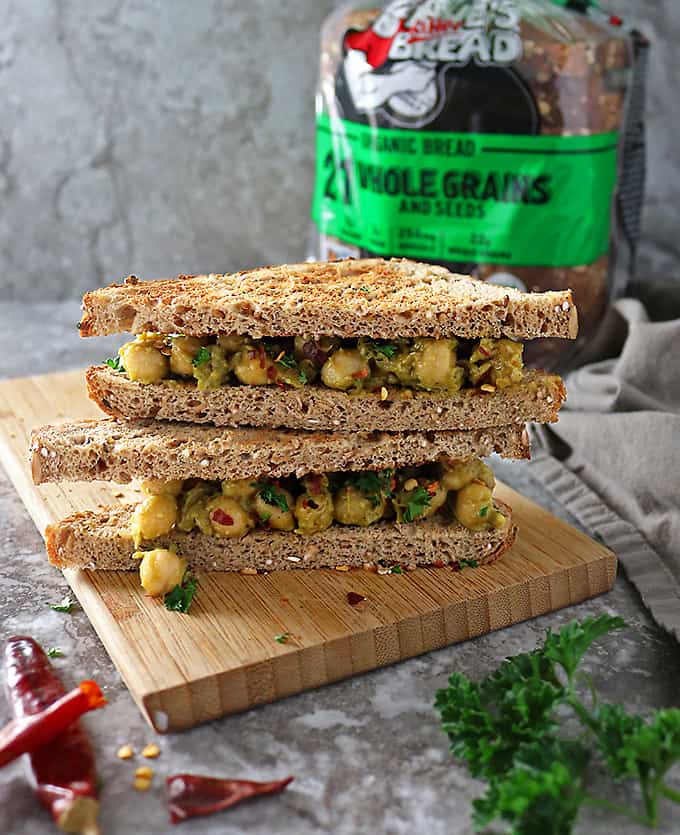 ©Savory Spin All content and images are protected by copyright. Please do not use my images or recipe without my permission.