This Vegan Marionberry Ice Cream with Star Anise & graham crackers is so lusciously creamy, so flavorful, so rich, ~ a definite must try before summer ends!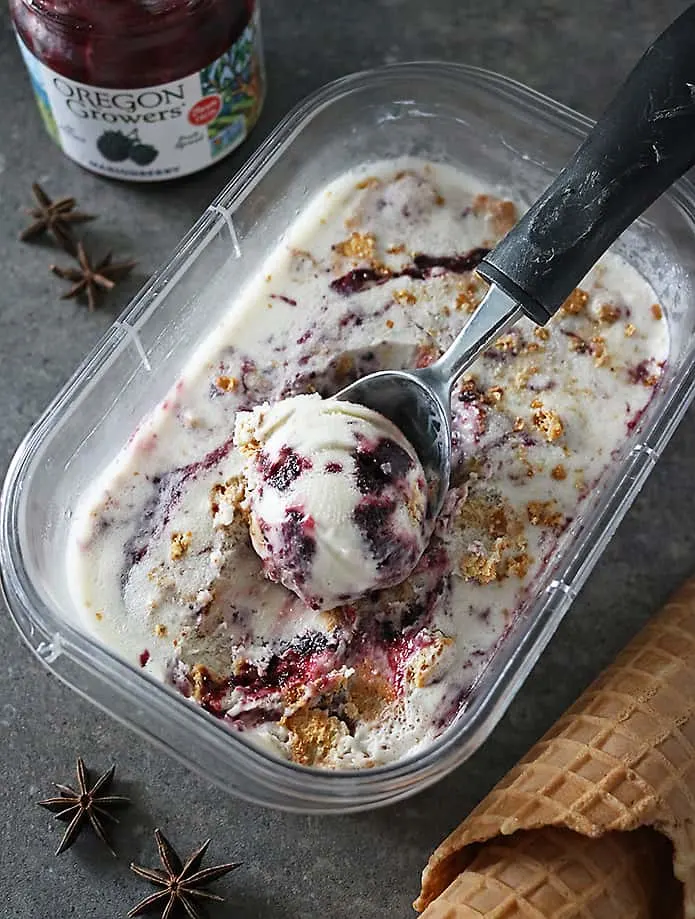 Even though I am a food-lover, most times when I travel to a new destination, I choose to skimp on food and spend my mullah on day trips, or train rides, or boat rides to see as much of the destination I am in. For instance, when we my daughter and I were in Rome last summer, there were quite a few days we existed on a crusty loaf of bread, olive tapenade, gelato and limoncello so we could take several boat rides and day trips to Naples, Sorrento, Ravello, Amalfi and Pompeii.
However, when I find myself in Portland, skimping on food isn't easy! With places like Pok Pok, Blue Star Donuts, Shalom Y'all, and Salt & Straw, Portland is a foodie mecca for my daughter and I!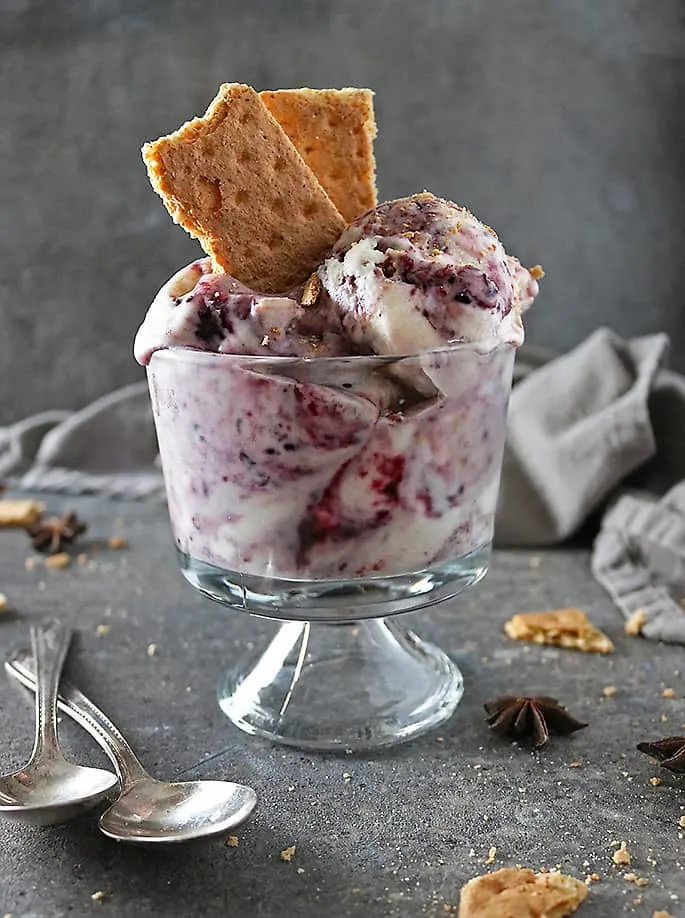 Earlier this summer, my daughter and I got to re-visit and re-taste Portland on our Seattle-Oregon sojourn. Having visited it once before, we made sure to secure an Airbnb that was a 5 minute walk from Salt and Straw. With taste bud tingling ice cream flavors like Coava Coffee & Cloudforest Craque, Pear & Blue Cheese, Strawberry Honey Balsamic with Black Pepper, Honey Lavender, and Rhubarb Crumble w/ Toasted Anise, we wanted to make sure we got to taste as much of their menu as we could on this trip. Btw, this is not a sponsored post for Salt & Straw.
So, after a day spent walking around the Portland Japanese Garden…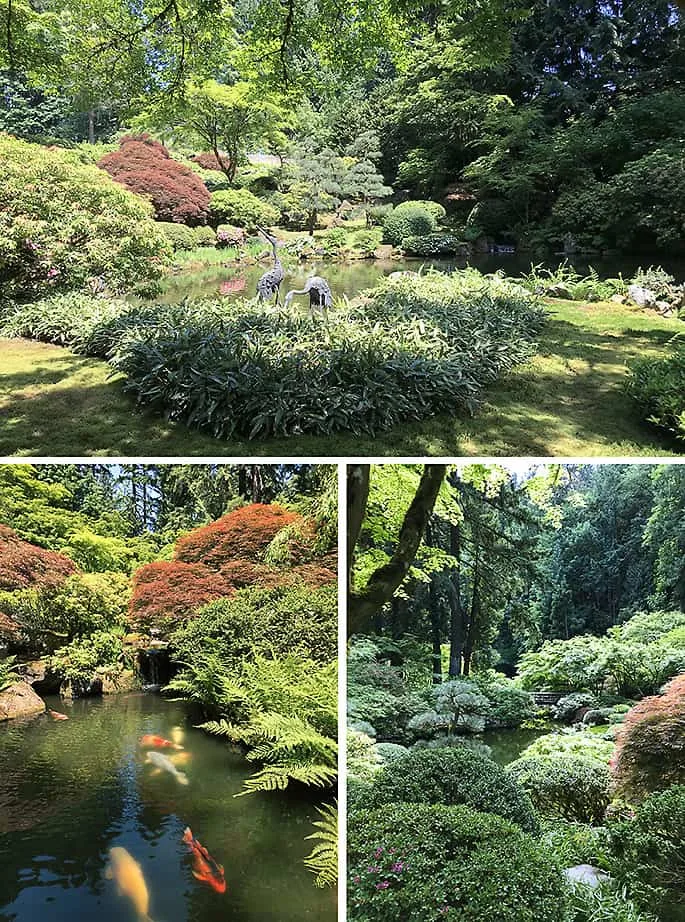 Or, the International Rose Test Garden…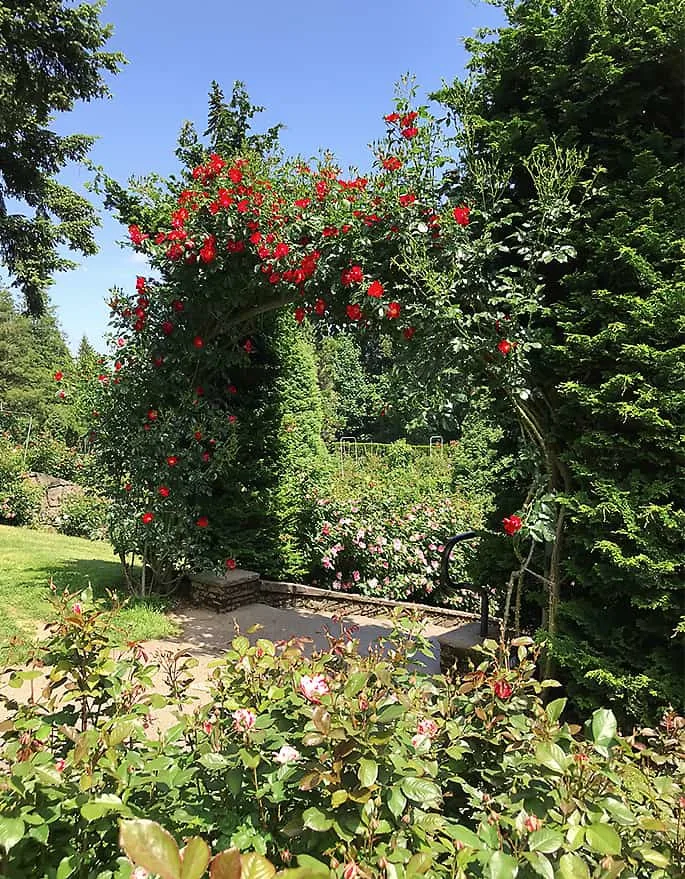 Or, a day exploring Multnomah (photo on right) and Latourell (photo on left) waterfalls…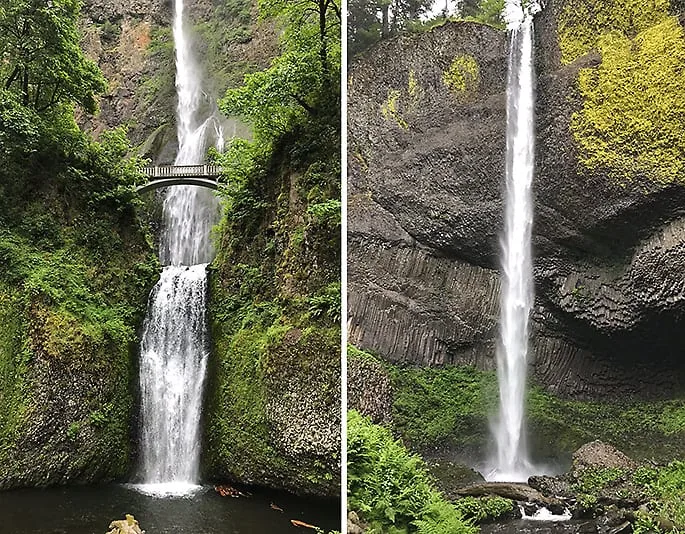 Or, a day exploring Mt Hood…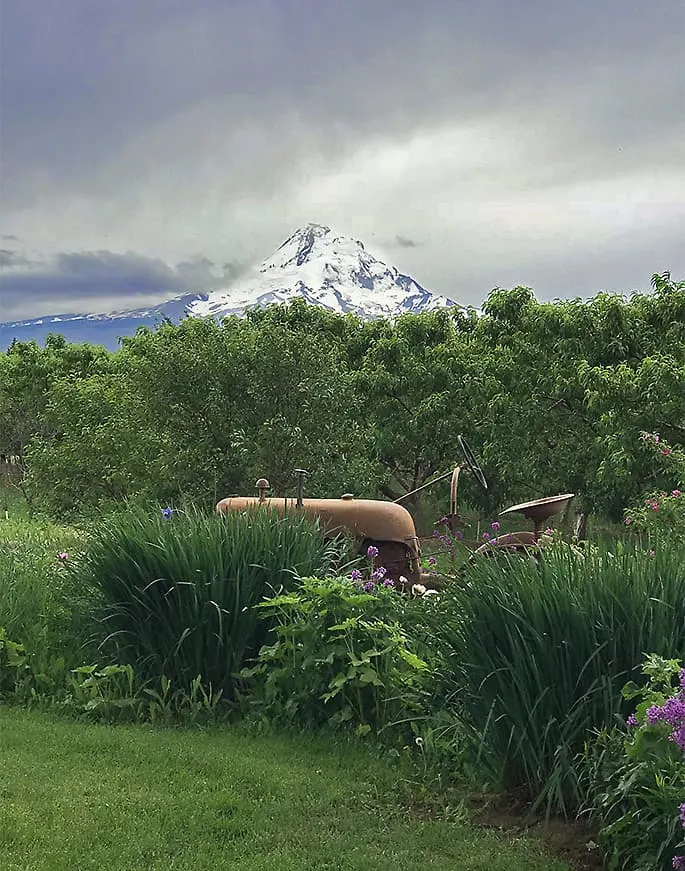 And, the picturesque Timberline Lodge (where The Shining was filmed) and trying to run up Mt Hood without jackets…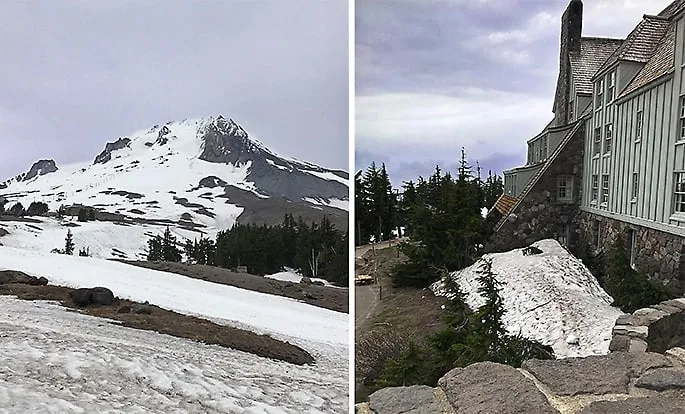 We would make it a point to stop by Salt & Straw and try a flavor or two on our way to the Airbnb.
One of the flavors that I simply fell in love with was the Rhubarb Crumble w/ Toasted Anise – with chunks of rhubarb crumble with hints of orange, cinnamon and anise!
When I got back home, I was eager to try and replicate it. Only, instead of a crumble, I figured I'd make some rhubarb jam with cinnamon, orange zest and star anise instead of anise (BTW, it took me a while to figure out that star anise and anise come from two different plants) and toss in some gluten free crumble topping into an ice cream base of coconut condensed milk and coconut cream.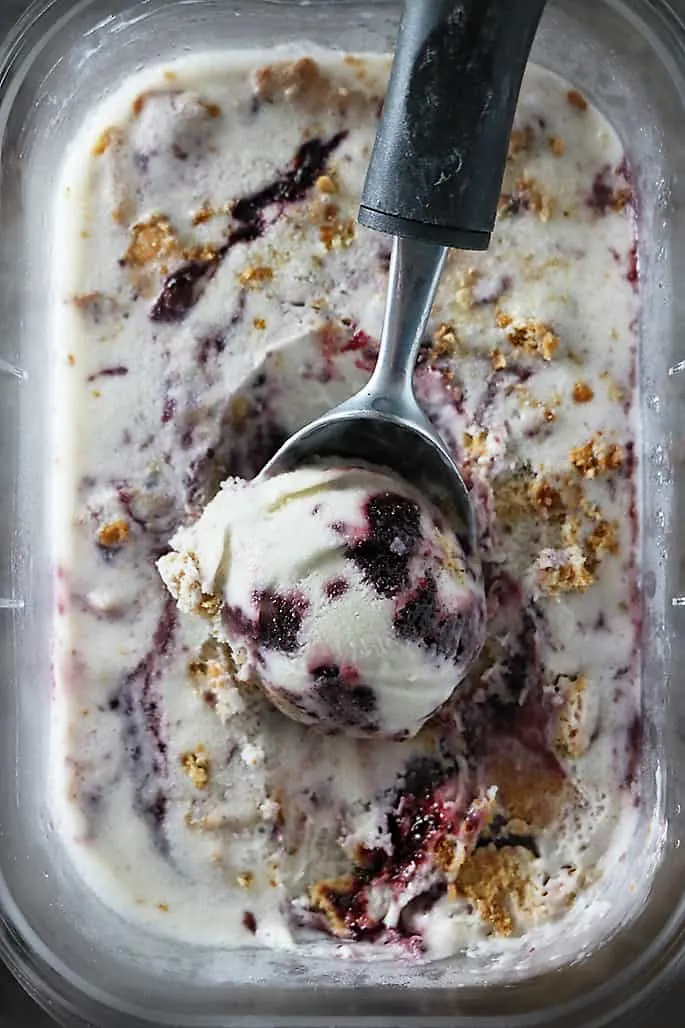 It sounded easy enough. Only, that rhubarb jam was a total kitchen fail! I tried adding sugar and vanilla and all sorts of other spices to resuscitate it, but it just kept getting more and more inedible…
So, I opted instead to use some of the Oregon Growers' Marionberry Preserves (again not a sponsored post) I had brought back with me, along with some crushed up star anise and some chunks of vegan graham crackers in the same vegan base of coconut condensed milk and coconut cream to make this Vegan Marionberry Ice Cream with Star Anise. The result was such a creamy and flavorful combination that didn't result long in our home. If you make this, I hope you and your family enjoy this as much as my daughter and I did!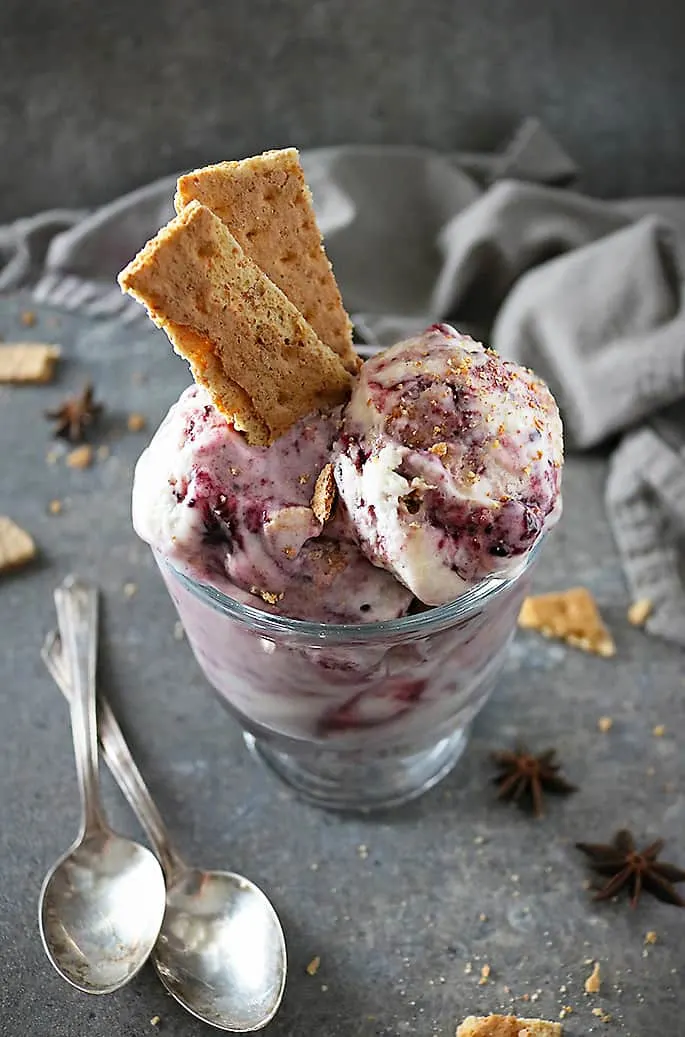 If you happen to fancy this recipe, let me know what you think by leaving a comment and rating below. If you make this recipe, please post a pic on INSTAGRAM -tagging @savoryspin so I can see! For more recipes and ramblings, like us on FACEBOOK and follow along on PINTEREST!