I have partnered with Honest Cooking and North Coast to bring you these Tomato Apple Cider Vinegar BBQ Chicken Kabobs and Maple Apple Cider Vinegar Cabbage Slaw ~ which is a delicious yet light meal of Chicken Kabobs that are slathered with a zesty Tomato Apple Cider Vinegar BBQ Sauce and served over a Cabbage Slaw that had been tossed with a light Maple Apple Cider Vinegar Dressing. Thank you for supporting the brands that keep this blog spinning!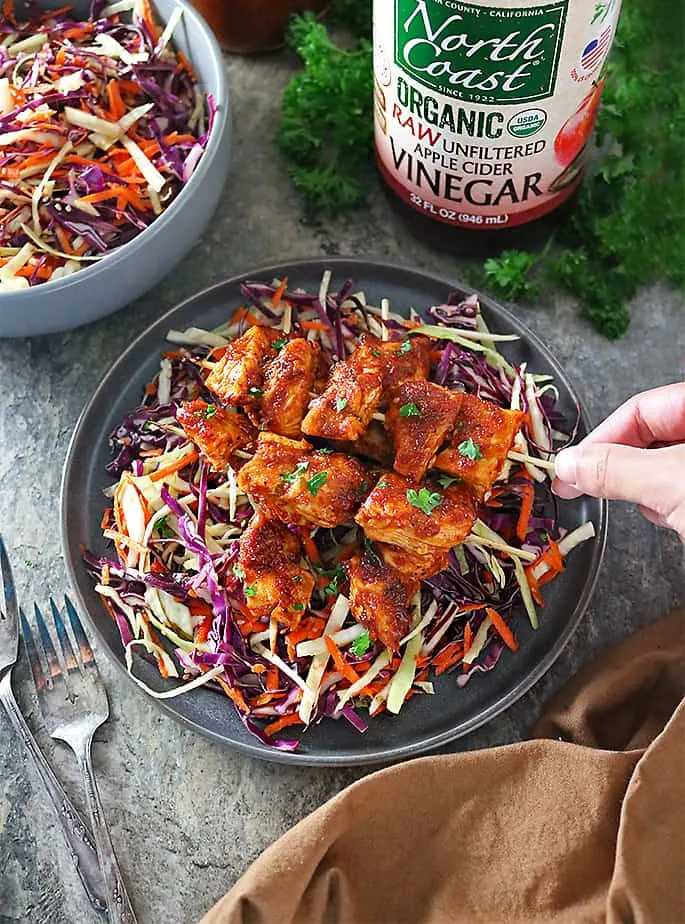 Summer, in all its hot and humid glory (at least here in the south), is one of my favorite seasons! So, I don't mean to rush through it. Not, even on those days when I'm sweating like Niagara Falls after walking the 20 steps down to my car from my condo! Nope, I'm not rushing through summer at all!
But, I cannot help dreaming of fall with its crisper and cooler days! For my daughter and I, those crisper and cooler days means apple season! Most years, fall has us driving to at least one of several apple orchards to eat our weight in apples, pick delicious apples, and indulge in apple juices, apple sauces and apple pies while reveling in the beginning of sweater season!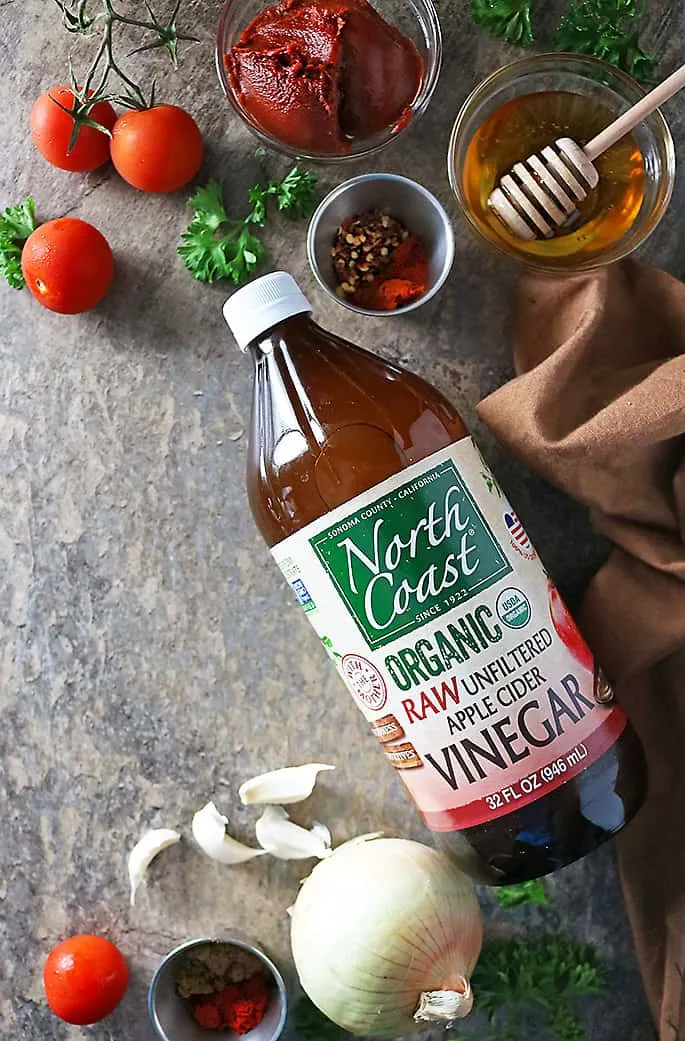 Now, those apple orchards aren't close enough for us to drive to everyday to indulge in sugar and preservative free, fresh apple sauces and juices, so that's where North Coast products come in.
If you are not familiar with North Coast, it is a brand that currently produces 100% organic certified apple sauces, apple juices and apple cider vinegars.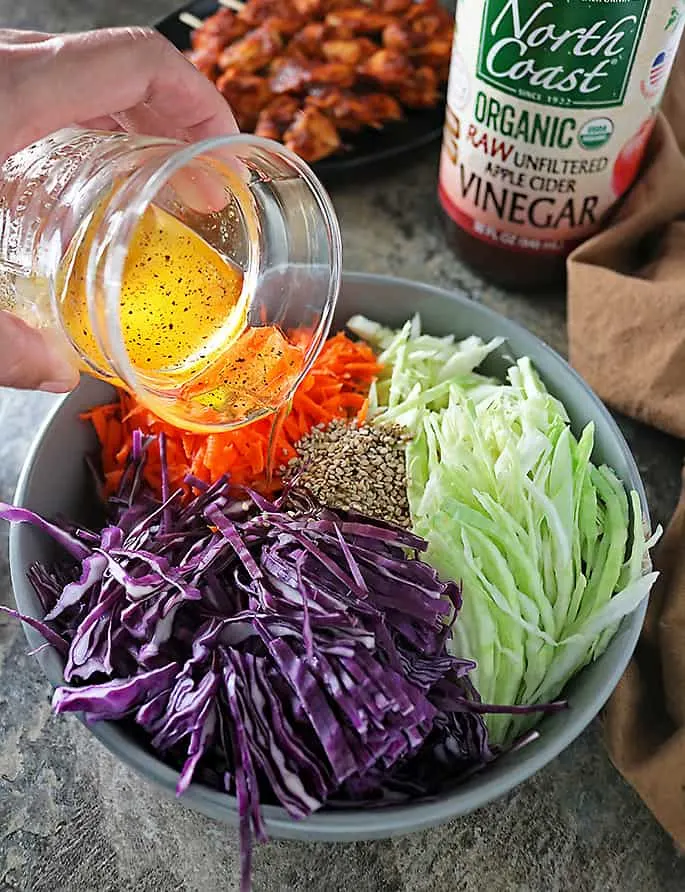 With over 90 years of experience under its belt, North Coast focuses on making delicious, wholesome products that are also free of added sugar, preservatives and GMOs while preserving the agricultural traditions of its community. North Coast products are made using only USA-grown apples and packaged in certified BPA-Free containers.
Ready to taste the difference? From tree to table, North Coast's wide range of healthy apple products will suit all of your needs, whether you are on the go or looking to prepare a nutritious meal for you or your family:
• Apple Juice: Jump-start your morning with North Coast's apple juice line, which includes single varietal juices from Honeycrisp, Gala and Gravenstein apples, in bottles that range from 10, 32, 64 and 128 fluid ounces.
• Apple sauce: North Coast's apple sauce flavors range from traditional cinnamon to tangy apple apricot, apple with berries, strawberries, or even pumpkin spice apple. Their apple sauce comes in cups, jars and even convenient pouches, which are perfect for school lunch boxes or for a healthy snack on the go.
• Apple Cider: North Coast's apple cider, spiced apple cider, and pumpkin-spiced apple cider all make the perfect treat, whether enjoyed chilled or warmed up for a cozy moment.
• Apple Cider Vinegar is well-known for its wonderful flavor and health aids. Explore the many ways of adding it to your meals and recipes, in order to make the most of its benefits!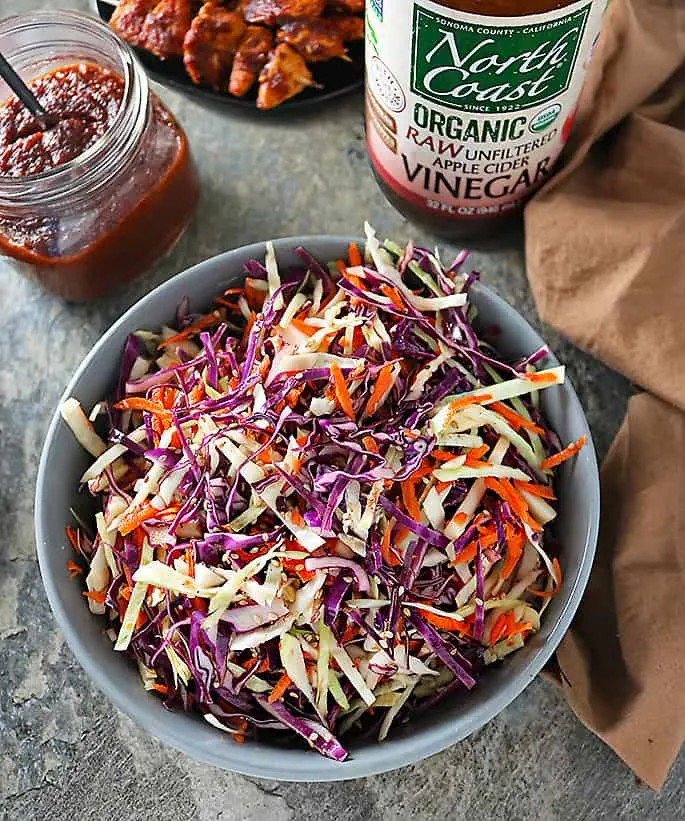 When you purchase any of North Coast's products, you can be sure that what you are consuming is:
• 100% Organic certified
• Non-GMO Project Verified
• Using only USA-grown apples
• Cleanly produced, with about 50% by solar energy
• BPA-Free certified
• Fresh pressed, never from concentrate
• No added sugar, no preservatives
• KSA Kosher certified
BTW, if you'd like a chance at winning $250.00 to fund a last summer adventure or your next grocery run?
Then make sure to enter North Coast's GIVEAWAY here!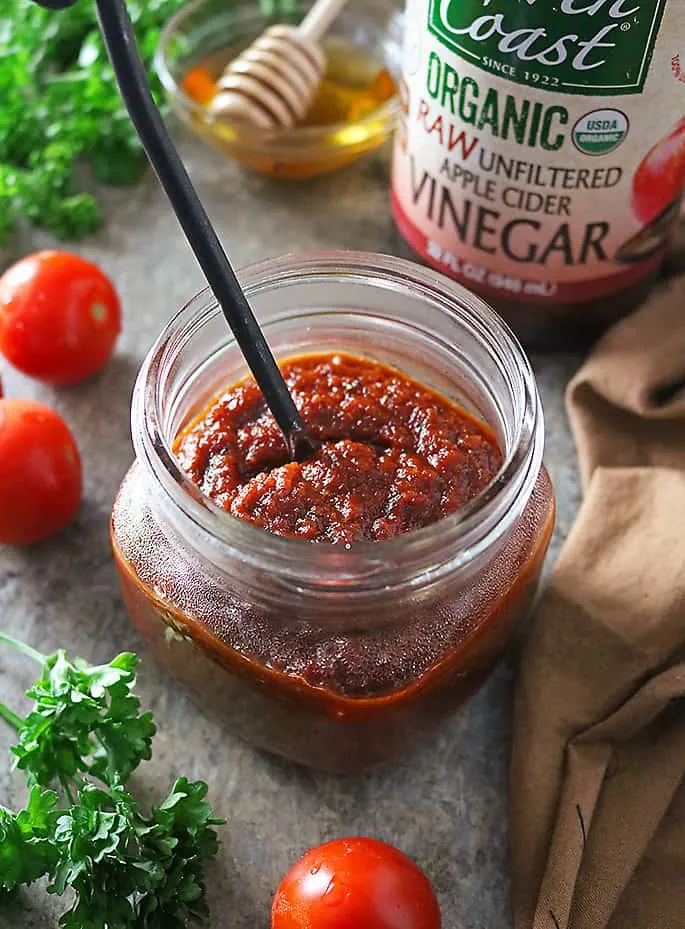 For today's recipe of Oven baked Tomato Apple Cider Vinegar Chicken Kabobs and Maple Apple Cider Vinegar Cabbage Slaw, I used North Coast's Apple Cider Vinegar. This dish, like most dishes on here, is so easy to make.
First off, I roasted some smoked paprika, coriander and chili powder together for just a couple of minutes, over medium heat. My mom often roasts her spices and that small, quick step so enhances the flavors of those spices that I've started doing it too. Then, I added the roasted spices to some lightly caramelized onion, garlic, tomato paste, honey, tomatoes, and some North Coast Apple Cider Vinegar, mixed it all up, blitzed it with a handheld mixer and slathered the resulting spicy, savory, sweet sauce over some chicken pieces before skewering them and baking them.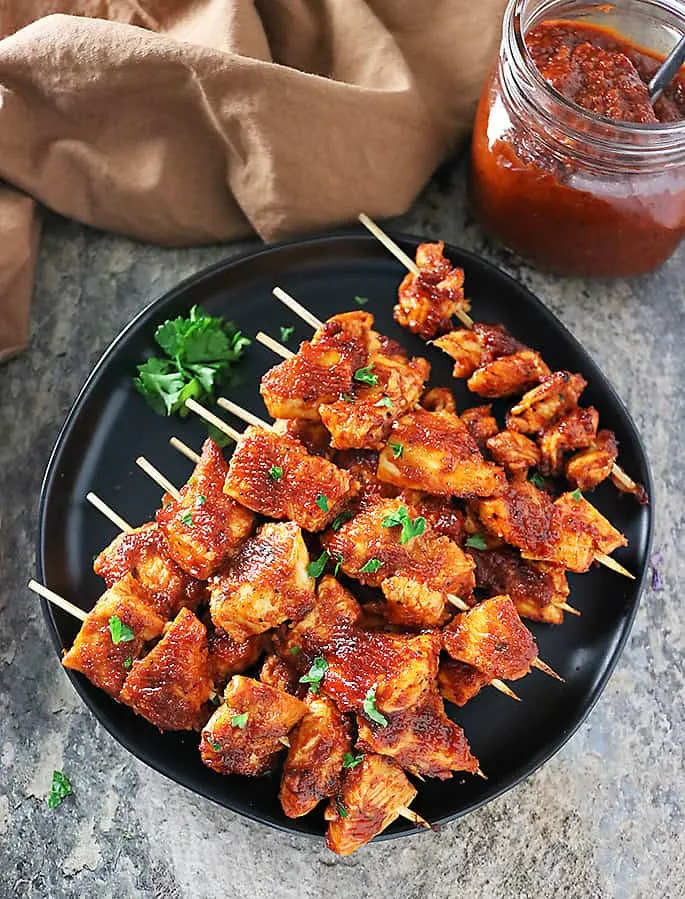 My daughter and I enjoyed these Oven baked Chicken Kabobs slathered with that zesty Tomato Apple Cider Vinegar BBQ Sauce served over a Cabbage Slaw that had been tossed with a Maple Apple Cider Vinegar Dressing. Now, you don't have to use chicken. You can sub in tofu, and that zesty Tomato Apple Cider Vinegar BBQ Sauce will perk it right up. This is a delicious yet light meal we thoroughly enjoyed and I hope you will do so as well.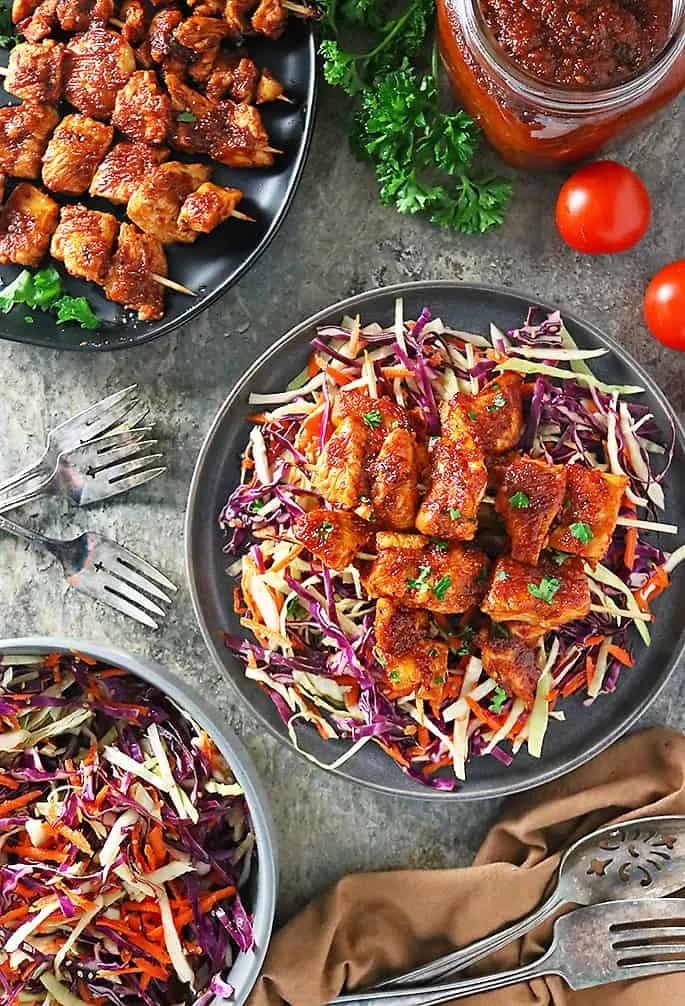 If you happen to fancy this recipe, let me know what you think by leaving a comment and rating below. If you make this recipe, please post a pic on INSTAGRAM -tagging @savoryspin so I can see! For more recipes and ramblings, like us on FACEBOOK and follow along on PINTEREST!
While North Coast is a brand that has primarily been found on the west coast and in the mid-west, they are now saturating the east coast, and are excited to launch online across the country with most online retailers. You can find out more about North Coast here and also via their social channels on Twitter, Instagram and Facebook.