Mouthwatering honey mustard flavored turkey balls with Goldfish crackers and an accompanying honey-mustard yogurt dip! Get ready for these to put a smile on YOUR face!
This post has been compensated by Collective Bias, Inc. and its advertiser. All opinions are mine alone. #GoldfishMix #CollectiveBias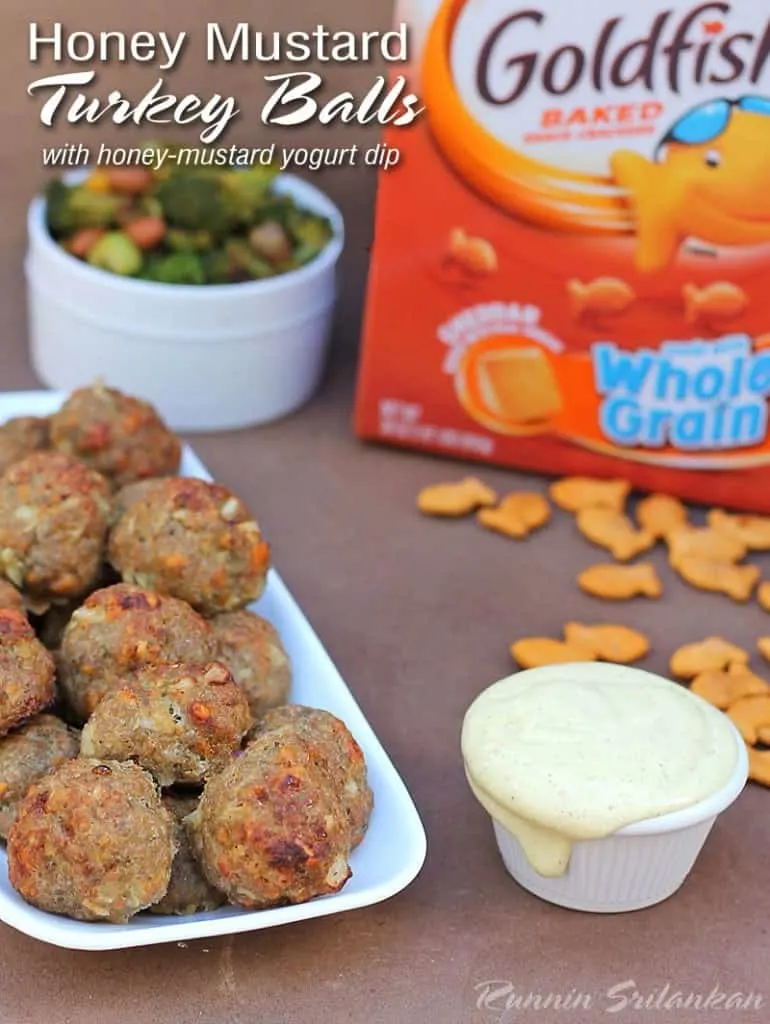 Oh-me-oh-my! We are already one week into 2015 and I have yet to make any New Year Resolutions…though, after the last couple of years, I am thinking I might need to resolve to NOT make any new resolutions! Last year, being tired of not knowing anything about the shows people at the water cooler were taking about, I resolved to watch more TV. But, other than a Friday Night Lights marathon (while snacking on Sweet Potato Pancakes and Goldfish crackers and Brownies), I failed miserably. I still have no idea why Orange has to be the New Black (why can't it be blue?) or what "Bad" is actually being "Broken"…is there a word or two missing between Breaking and Bad?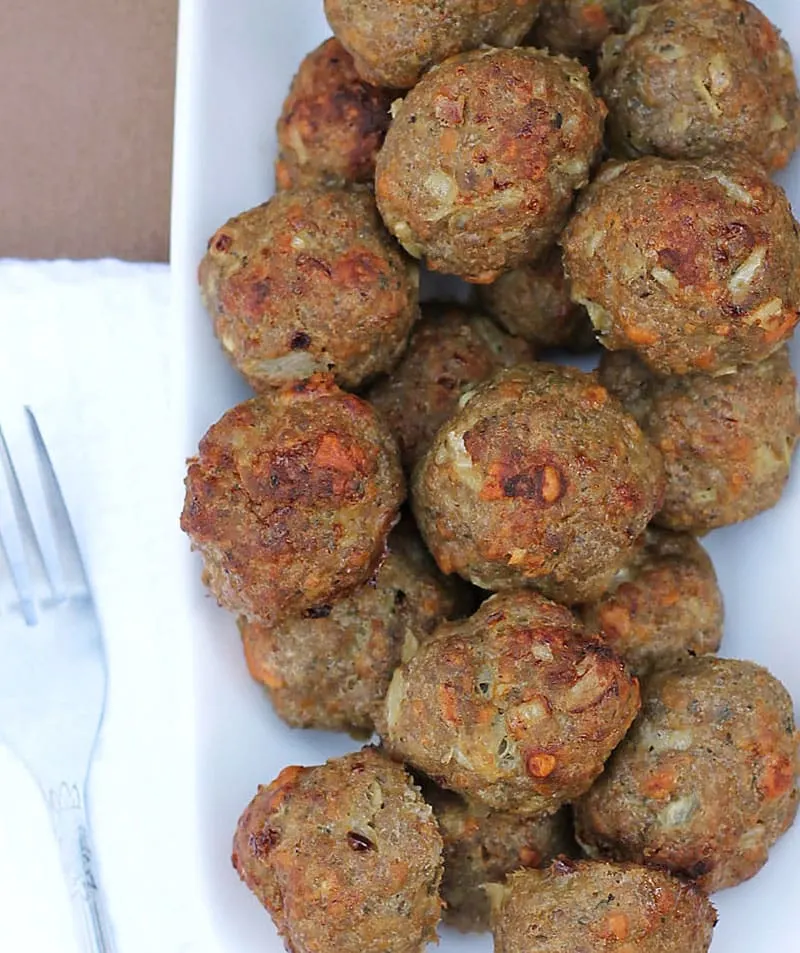 At this point, I think I know more about football plays than TV shows and when my daughter grabs the remote to switch channels when commercials come on during a football game – I grab the last Brownie and threaten to eat it as I hand wrestle her for the remote! Yes, food can be a great negotiator!
Speaking of wrestling, when I picked up some Goldfish crackers from my neighborhood Walmart store for snacking during the Big Game, I kept wrestling with an idea to use them in turkey-balls, with honey and mustard! At first, even I thought Goldfish crackers and turkey were an odd combination! When I mentioned it to my daughter, she thought I had finally lost it – "mom you're bonkers" were her exact words!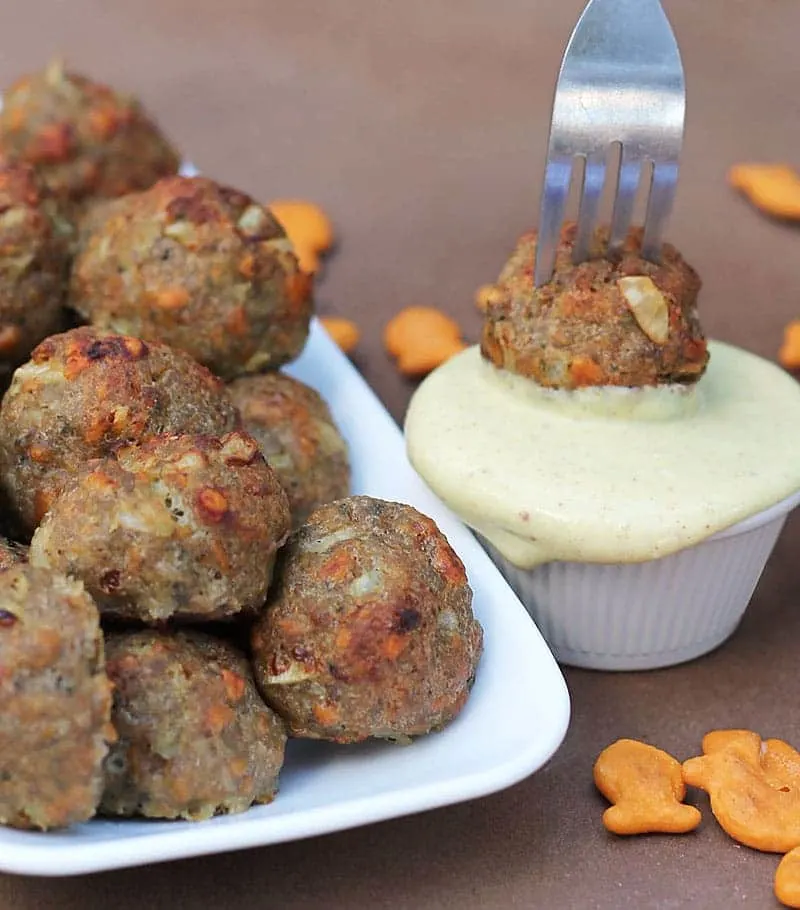 But, I threw caution to the wind and figured oh what the heck – if these don't turn out so good, I will just stick to brownies! But, when these Turkey Balls laced with Goldfish crackers popped out of the oven, their smell enticed us to risk tongue damage by scarfing one down pronto! Even without an accompanying dip AND piping hot, these were fantastic!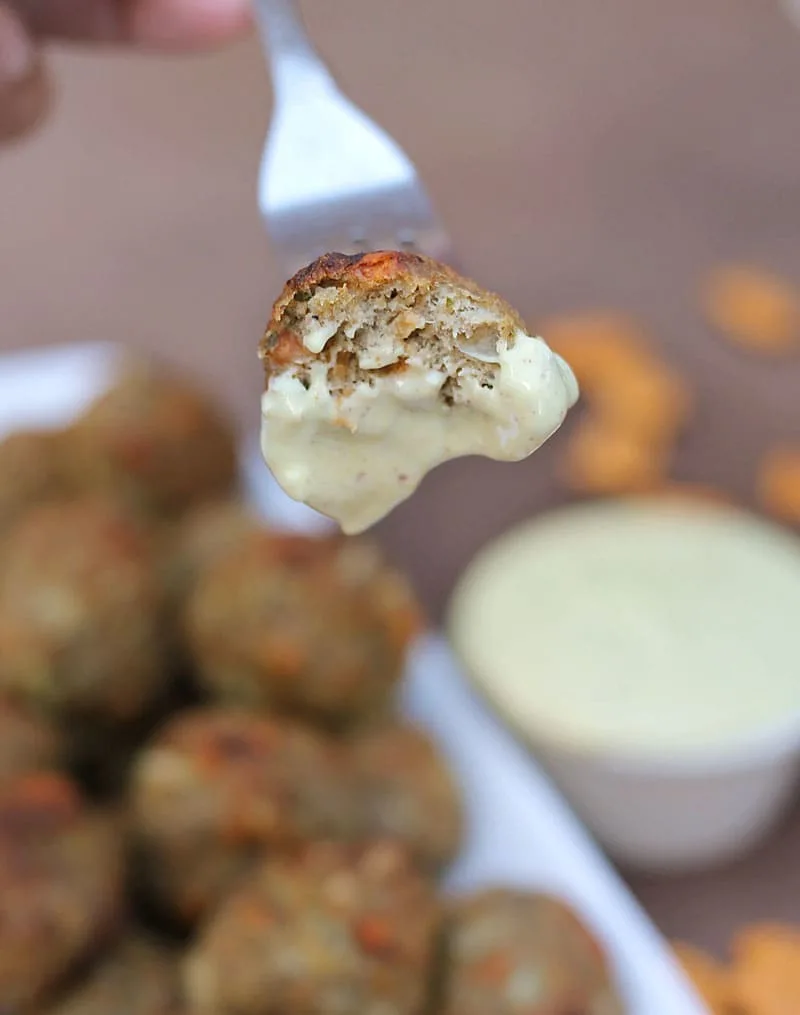 If you decide to make these and have little helpers around, you could get them to smash up the Goldfish crackers. They say "there is transformative power behind a little smile" and these turkey balls laced with Goldfish crackers, and honey and mustard will surely leave you smiling!
By the way, Goldfish cracker cartons are currently on Rollback at Walmart Stores! Follow Goldfish crackers on Twitter @Goldfishsmiles & like GoldfishSmiles on Facebook.