This shop has been compensated by Collective Bias, Inc. and its advertiser. All opinions are mine alone. #PassThePepper #CollectiveBias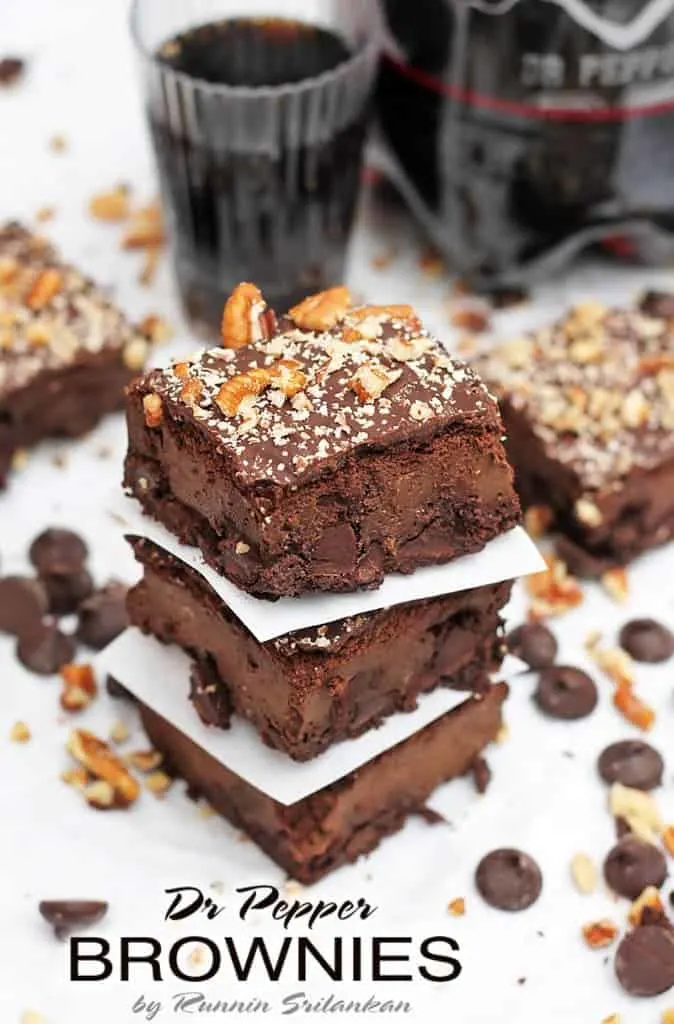 Ahhh…the seasons – they sure are changing quick …wait, no, I am not referring to the weather (last time I checked, (for me), it's still 3-layer-fleece weather here!) I am referring to the seasons in our home ~ let me clarify : there was the "Season of Barney" when my daughter was a wee one, then the "Season of The Wiggles", then came the "Season of The Jonas Brothers", which went into the longest lasting season of them all – the "Season of Taylor Lautner"! After our recent Netflix marathon-viewing of Friday Night Lights, I was foreseeing a "Season of Taylor Kitsch" on the horizon, but, that didn't quite happen! What did happen is my daughter developed this un-genetic, One of a kind love for College Football!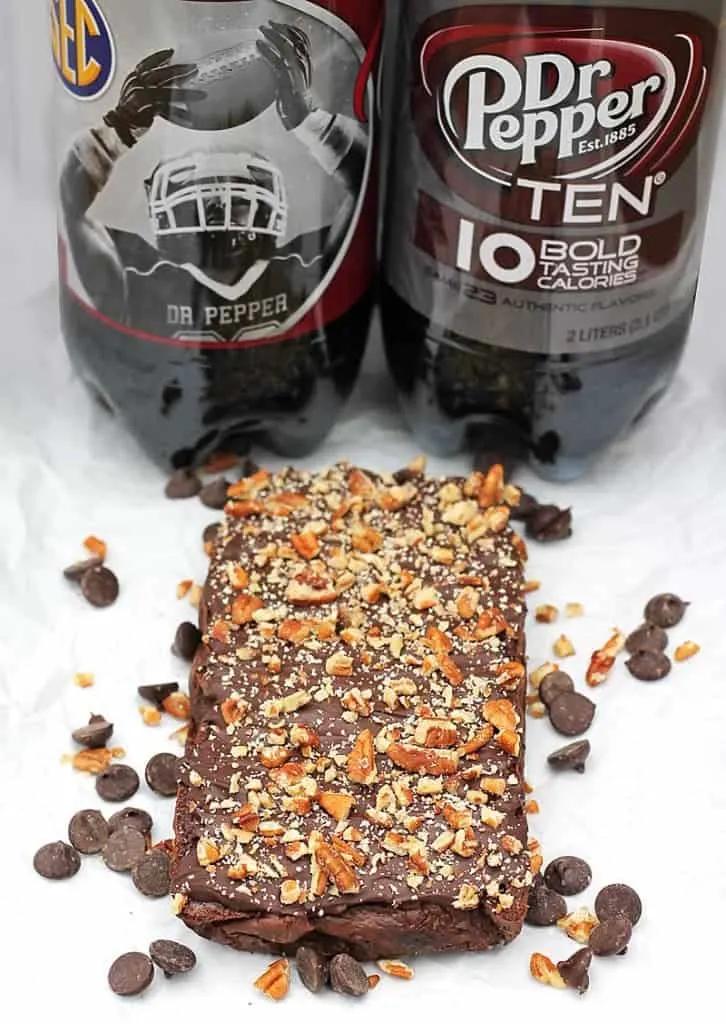 Prior to this recent change in "seasons" at our home, whenever I was over at friends' places during the big college game, I always found myself more interested in the appetizers and desserts than the actual game…I was THAT person who would pose the question "when you refer to 'your team', does that mean YOU are on the team?" – whenever someone tried to engage me in game-talk. But, it's a totally different ballgame when that someone became my daughter!
This year (when the weather was still 1-layer-of-fleece cold), my daughter dragged me along to just about every football game in a 5 mile radius of our home! Since it's been 3-layer-fleece weather, my daughter has "puppy-dog-eyed" me into watching several college football games with her, explaining and interjecting her commentary along the way. Now, she is suggesting a homegating extravaganza for the big college game!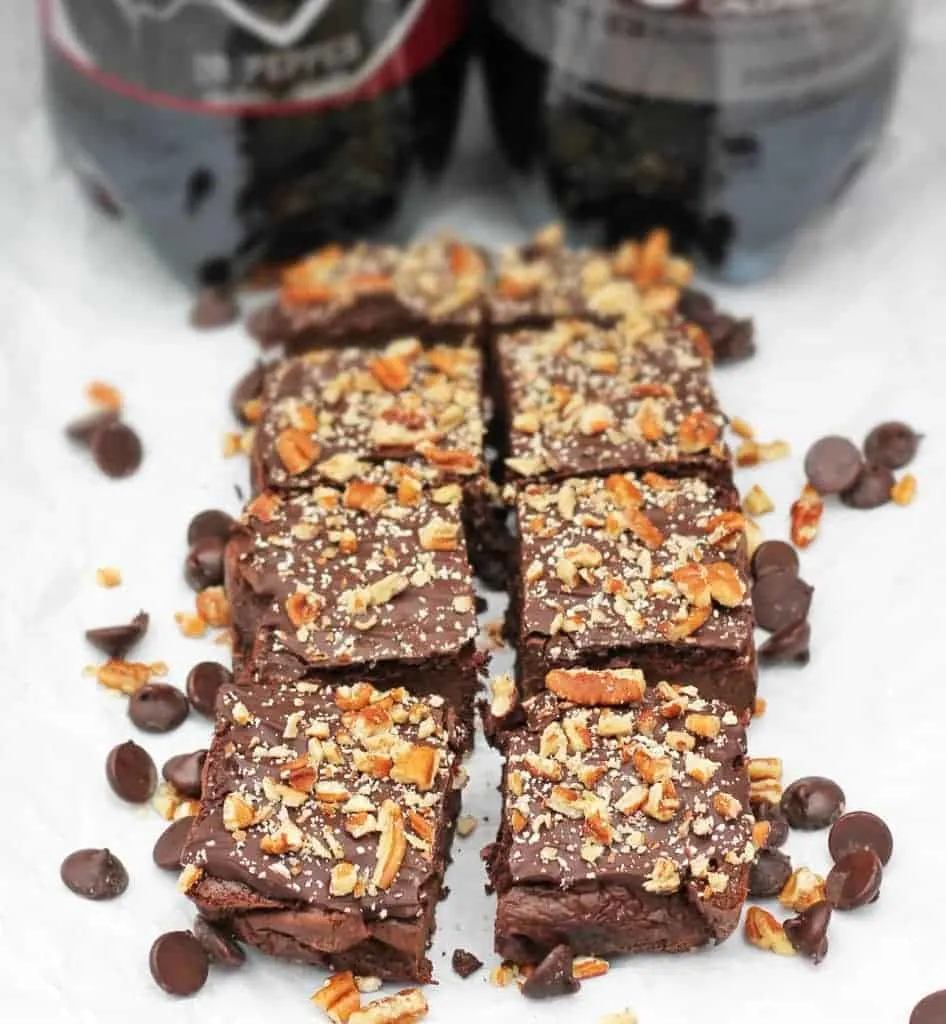 For me to make it through such an extravaganza, I figured snacks are a must – snacks that are salty, and snacks that are sweet and snacks that are somewhere in-between salty and sweet. And, that's where these brownies come into play.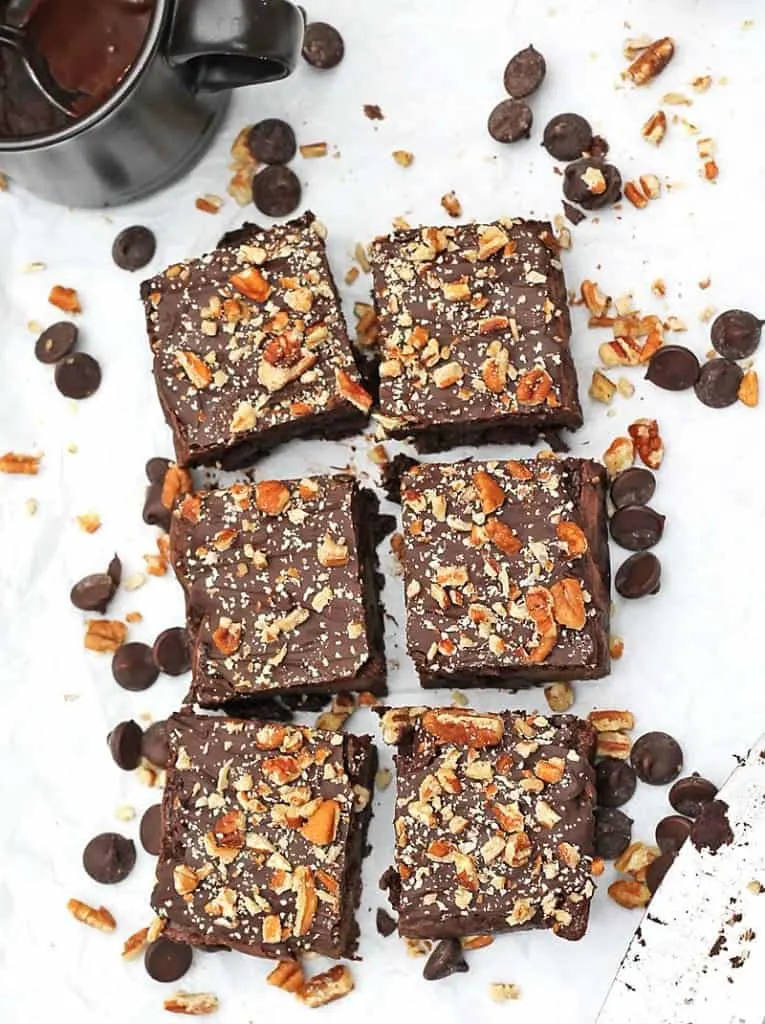 The first time I accidentally churned out these 4 ingredient brownies, I was experimenting with sugar free options for my mom as she is a diabetic. As she and my daughter love Dr Pepper, I figured I would use Diet Dr Pepper as the "sugar" in a quick and easy brownie recipe. These brownies that I am sharing here today, however, are not completely sugar free, though. I picked up one of the Dr Pepper Ten limited edition College Championship bottles and A Dr Pepper bottle from my neighborhood Kroger; I used Dr Pepper Ten instead of Diet Dr Pepper and semi sweet chocolate instead of unsweetened chocolate in these brownies.
These brownies are not overly sweet, but, dense and oh so chocolatey, and are just as good chased down with a tall cold glass of milk or Dr Pepper.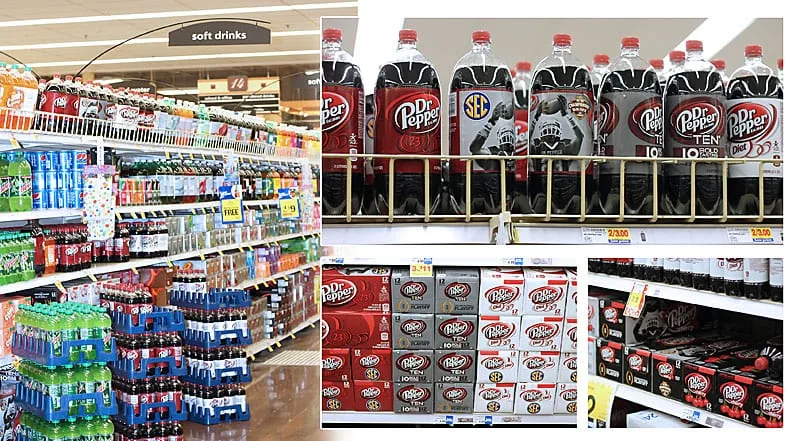 So…between you and me…
Have you ever asked or been asked "when you refer to 'your team', does that mean YOU are on the team"? (or is that just me?)
Are you for homegating or tailgating?