This shop has been compensated by Collective Bias, Inc. and Walmart Family Mobile.
All opinions are mine alone.
#Tips4Trips #CollectiveBias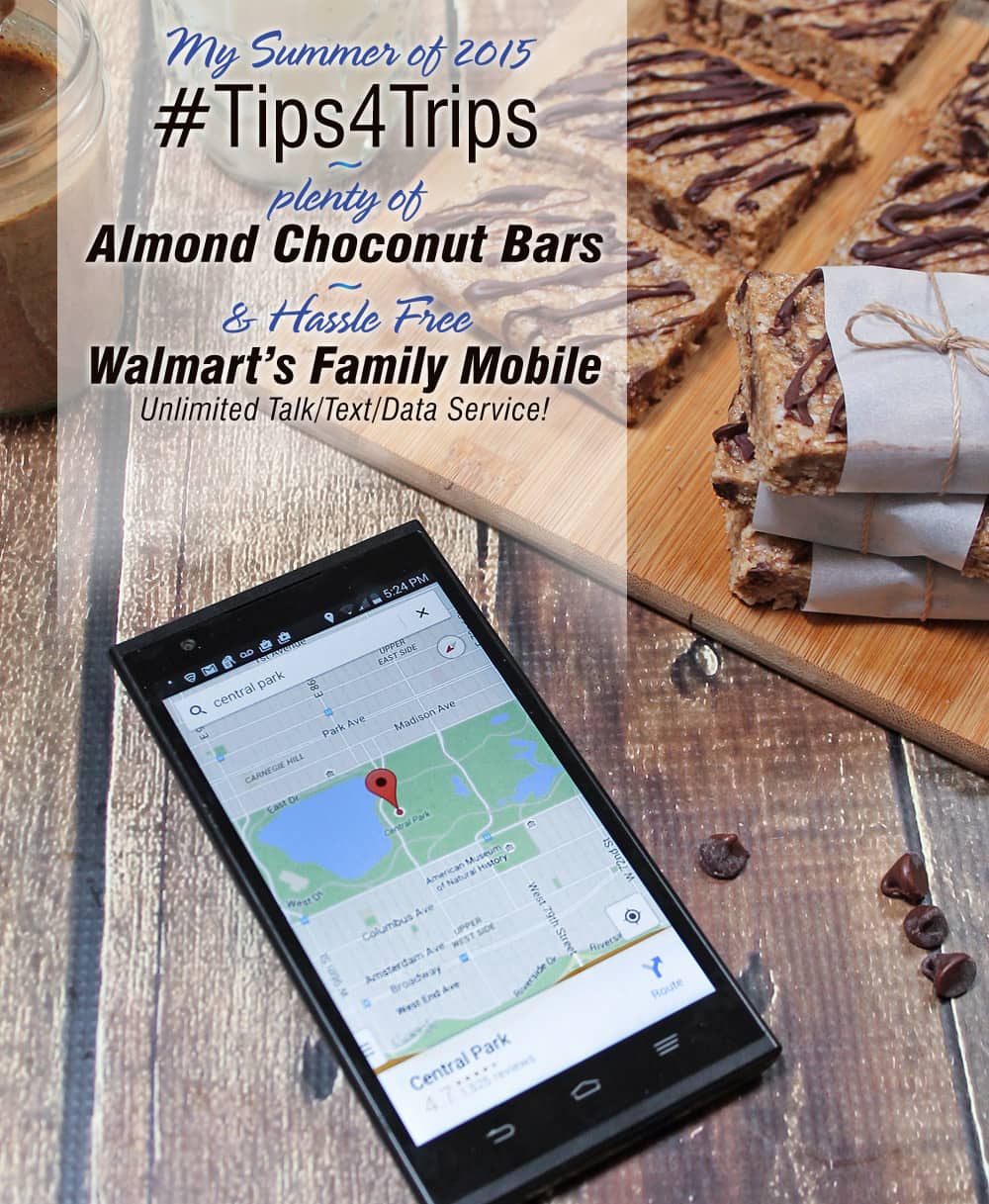 Bill Watterson, the creator of Calvin and Hobbes, once said that "Life overall should be more glamorous, thrill-packed, and filled with applause…". And, this past weekend, mine was so incredibly thrill packed! You see, this past weekend, I took the money I have saved by using Walmart's Unlimited Talk Text and Data/Web plan and went and bought me a glamorous blender/food processor! When I brought it home and it made almond butter in 13 minutes, I couldn't help applauding!
Of course, "glamorous", "thrill packed", and "filled-with-applause" are subjective…and, the root cause of these emotions tend to vary for each of us – but, Y'ALL, I got me a blender! FINALLY!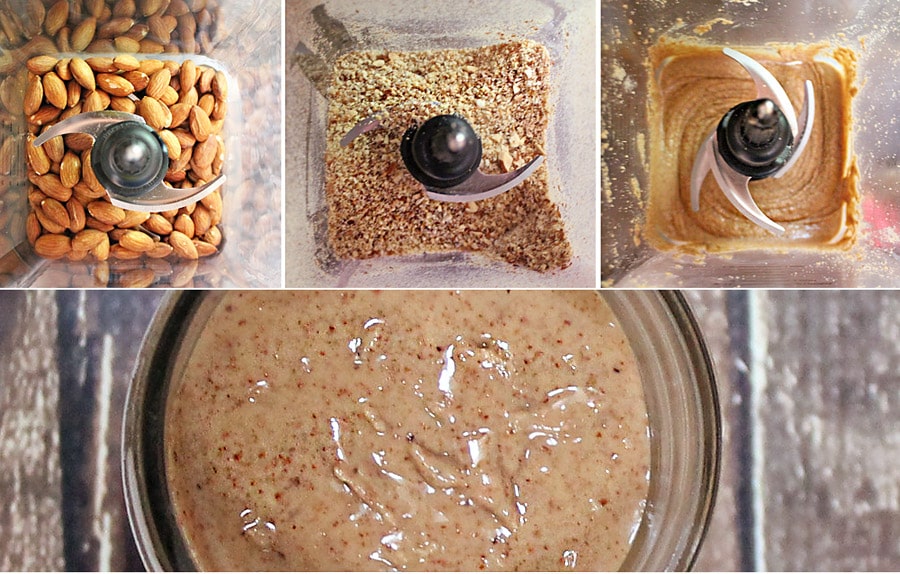 Of course, I ended up making so much almond butter that: I took some to work, used some to make these no bake, Almond Choconut Bars, and have some to take to my sister.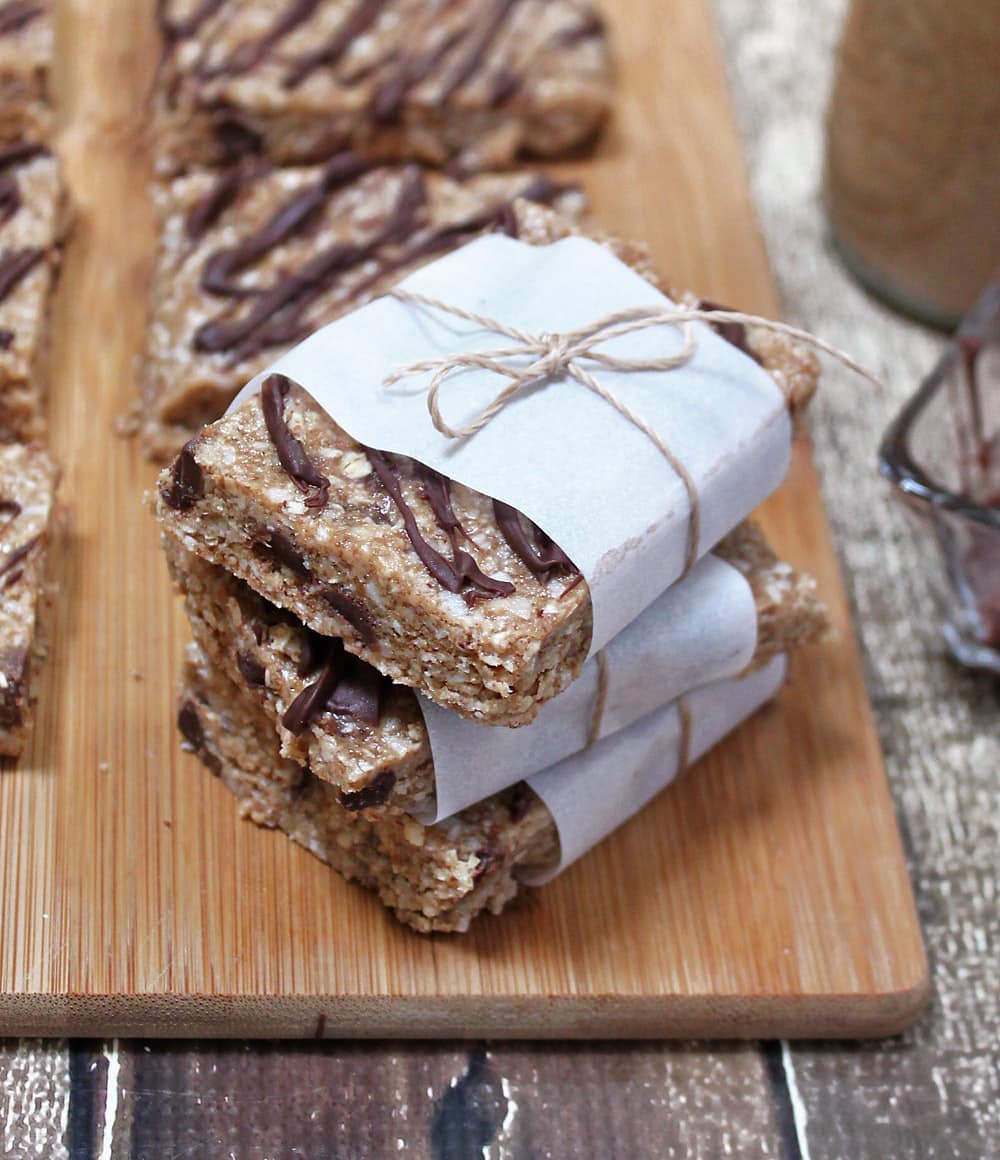 We are planning a trip to Dallas to see her soon and figured it would be more realistic for me to take her some almond butter, because, let's be serious – these Almond Choconut Bars are not going anywhere! Yes, I have sharing issues – I was, after all, an only child for the first 5 years of my life.
[Tweet "NO BAKE – Almond Choconut Bars are such a treat! #ad"]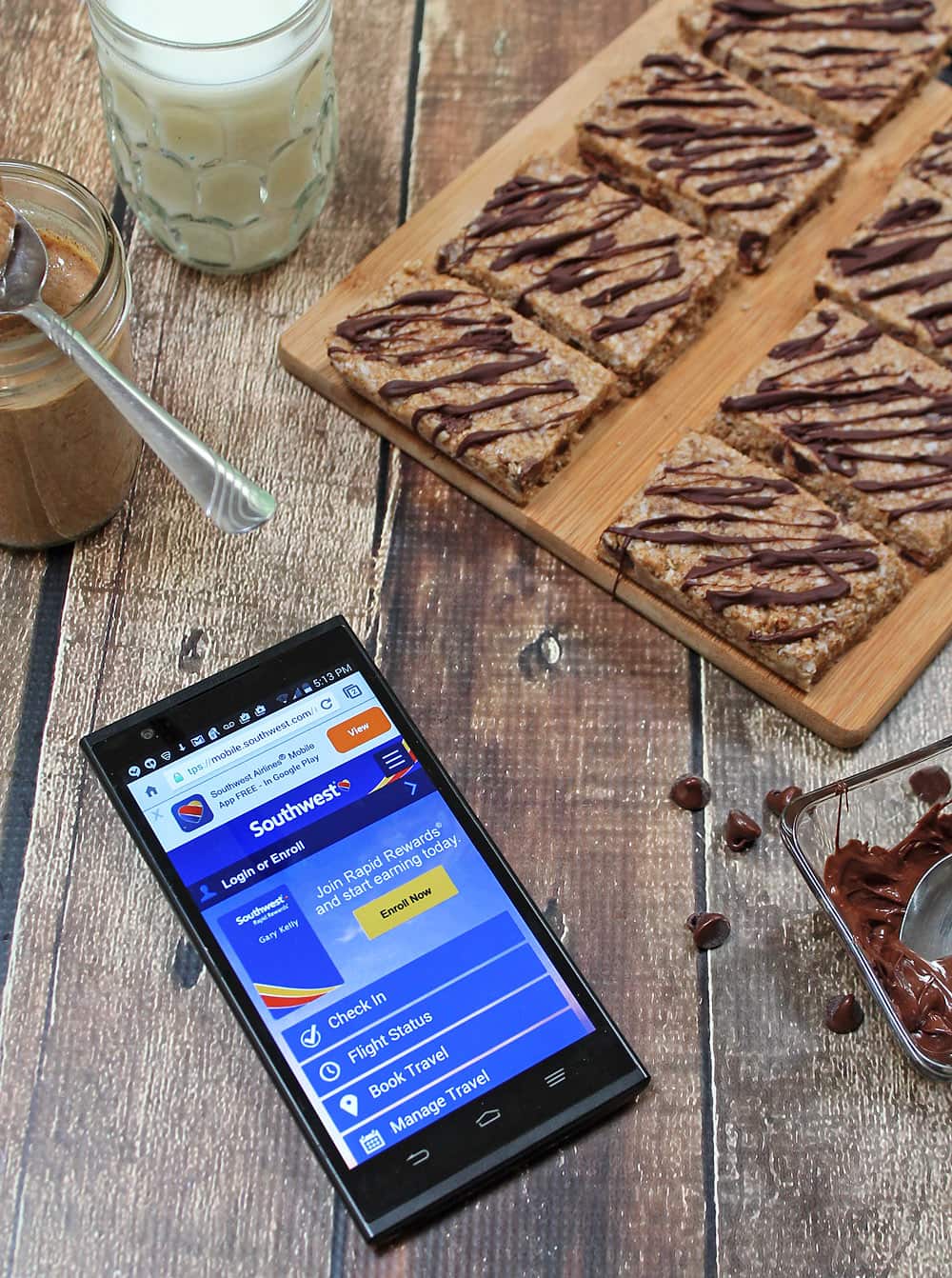 These past few days, these bars have been my source of fuel as I've been staying up way beyond my bedtime, looking up travel deals.
What has also been incredibly sanity saving is finally having a smart phone with Unlimited Talk Text and Data/Web so I could do my deal shopping EVERYWHERE! While waiting for my daughter to get off work or being stuck in a long bathroom line or check-out line at Walmart (where I purchased this phone); or, heck, even in the bathroom – every minute has been productive!
Probably the reason why this was the quickest I'd planned and paid for a trip!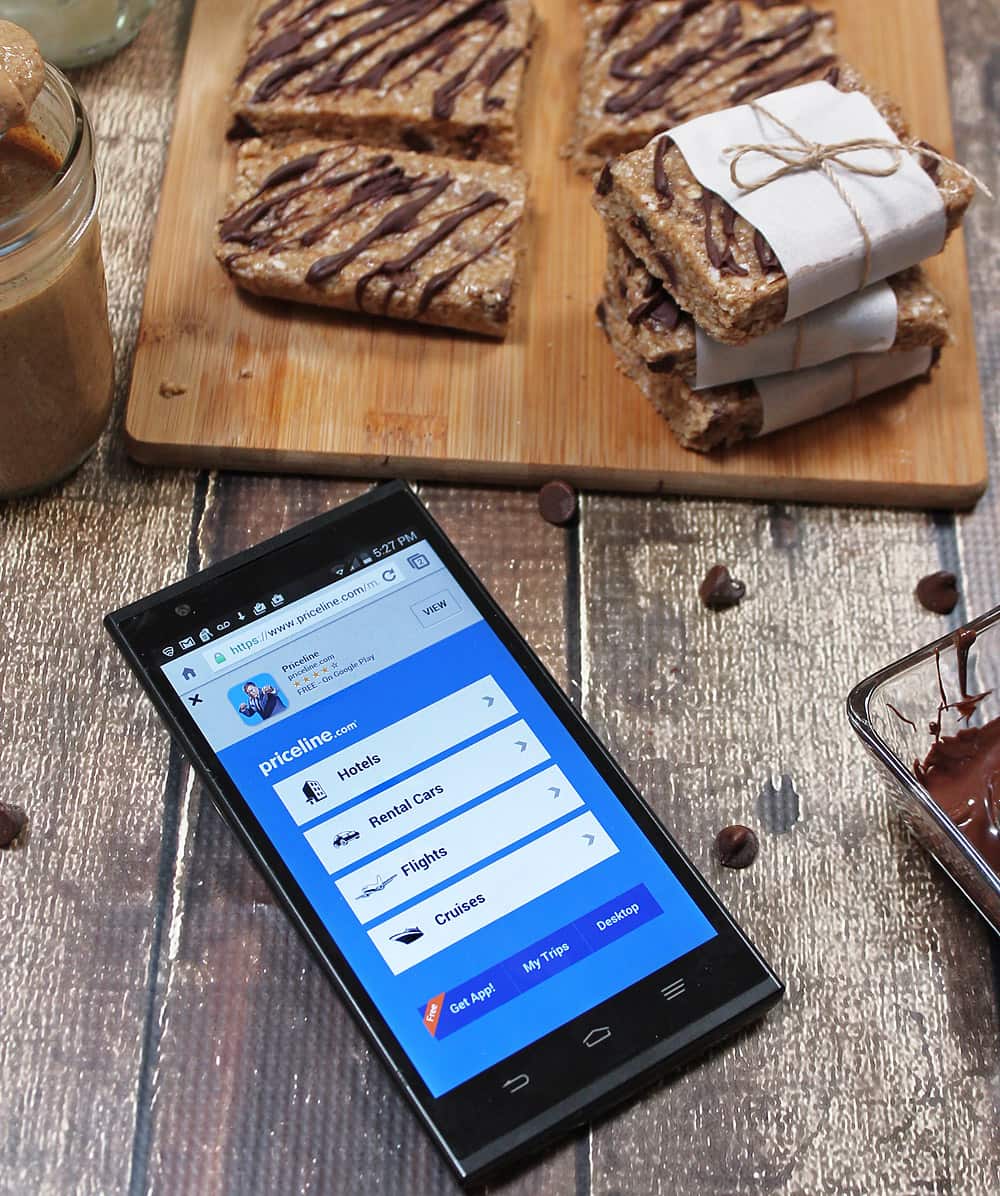 I wanna applaud Walmart Family Mobile and the glamorous ZTE ZMAX! Because of them, our travels will be light AND thrill packed this time around! Y'all, this will be the first time I won't need to lug around a bulky camera. The ZTE ZMAX comes with an 8mp one – and with 4G LTE unlimited web/data – uploading pictures will be a cinch! I won't have to pack cords and transfer pictures from a camera to a computer so my sis can have them too! Aaaannnnnd, we wont have to get to the World's busiest airport a couple hours early to check in as my daughter can do that as I drive down to the the craziness that is Hartsfield Jackson International Airport!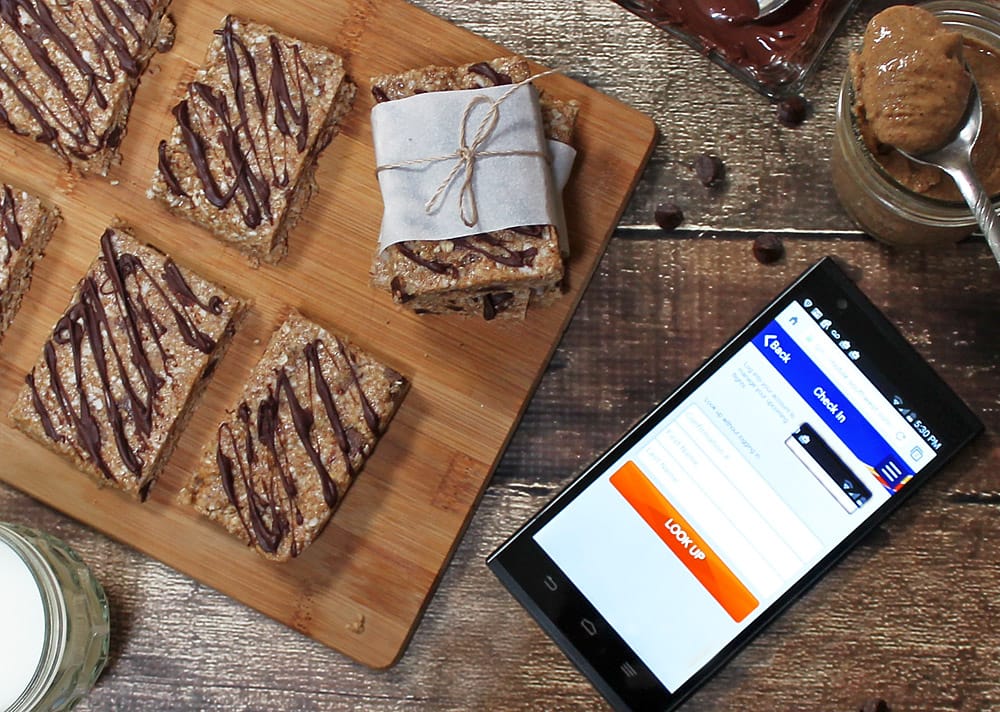 The Walmart Family Mobile service is just $29.88/month (for the first line) Unlimited Talk, Text & Data service plan which includes up to 1G of 4G LTE data.
Phones available at Walmart are:
ZTE Zinger – $29.88
Galaxy Avant – $149.00 (was $199.99)
ZTE ZMAX – $179.00 (was $199.88)
Alcatel Fierce 2 – $99.88 (was $129.99)
Alcatel Evolve 2 – $34.83 (was $59.88)
LG 450- $29.88
Microsoft Lumia 435- $49.88
Alcatel One Touch Pop Astro- $64.88
LG Leon LTE: $99.82
Disclaimer: All prices for phones and plans included in this post are accurate as of the date of posting; however, these prices are subject to change. Please refer to http://cbi.as/fs1l or your local Walmart for current pricing.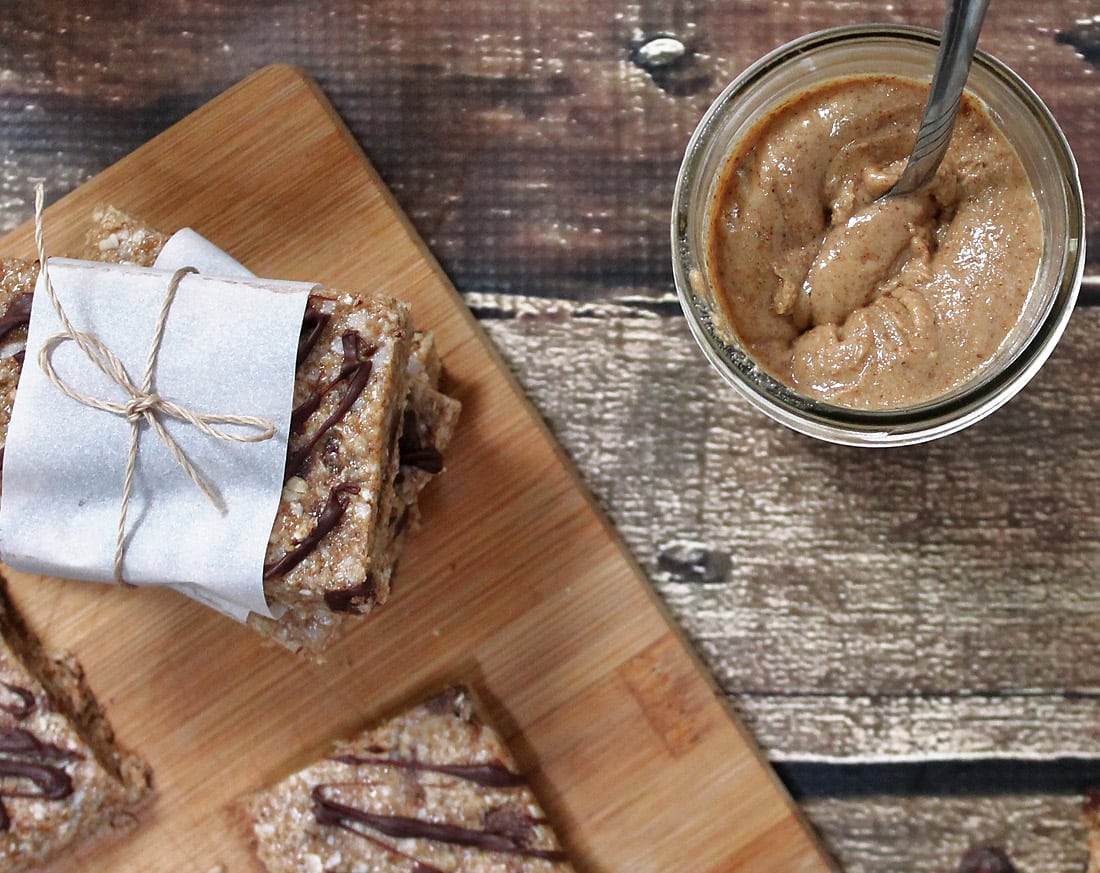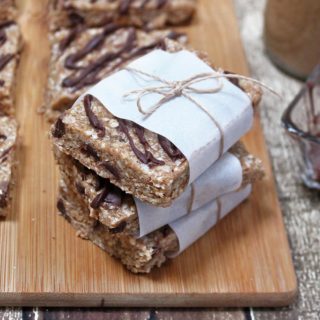 Print Recipe
Almond Choconut Bars & Unlimited Talk Text and Data/Web are My #Tips4Trips
These delicious, NO BAKE, almond, chocolate and coconut bars are perfect for breakfast or a snack or maybe even dessert! Go ahead - I dare you to try and not enjoy these dairy Free and Gluten free, 6 ingredient bars!
Ingredients
1

lb

raw almonds

which will be used to make almond butter for this recipe

1

cup

quick oats - ground up in a blender

certified Gluten Free

1

cup

unsweetened coconut flakes - also ground up in a blender

a more budget friendly option than coconut flour

1/2

cup

brown sugar

1/4

teaspoon

salt

3

tablespoons

coconut oil

1/4

cup

+ 1/2 cup chocolate chips

I used semi sweet
Instructions
Preheat oven to 350.




TO MAKE ALMOND BUTTER:

Spread almonds out on a baking tray and bake them for 10 minutes

Remove the almonds from the oven and place them in a blender/food processor and blend them till they turn into almond butter. It took me 13 minutes, but, depending on the blender, it could take longer. Make sure to scrape sides down between blending.

lb of almonds made about 2 cups of almond butter.




TO MAKE BARS

Add 1 cup almond butter to a bowl, and add the ground up oats and coconut flour into the same bowl. Also add in the salt, sugar, 1/2 cup chocolate chips and coconut oil and mix well

Press into the bottom of a baking tray and chill for at least an hour

Meanwhile melt the 1/4 cup chocolate and drizzle it on top of the bars

And - cut and enjoy!


In this moment, what would make your like more "glamorous, thrill-packed, and filled with applause.."?