Ready to get your snack on? Well then, you've gotta give these delicious, filling and wholesome Tahini Free Hummus Dips, (made with chickpea juice or "aquafaba" instead of tahini) a try!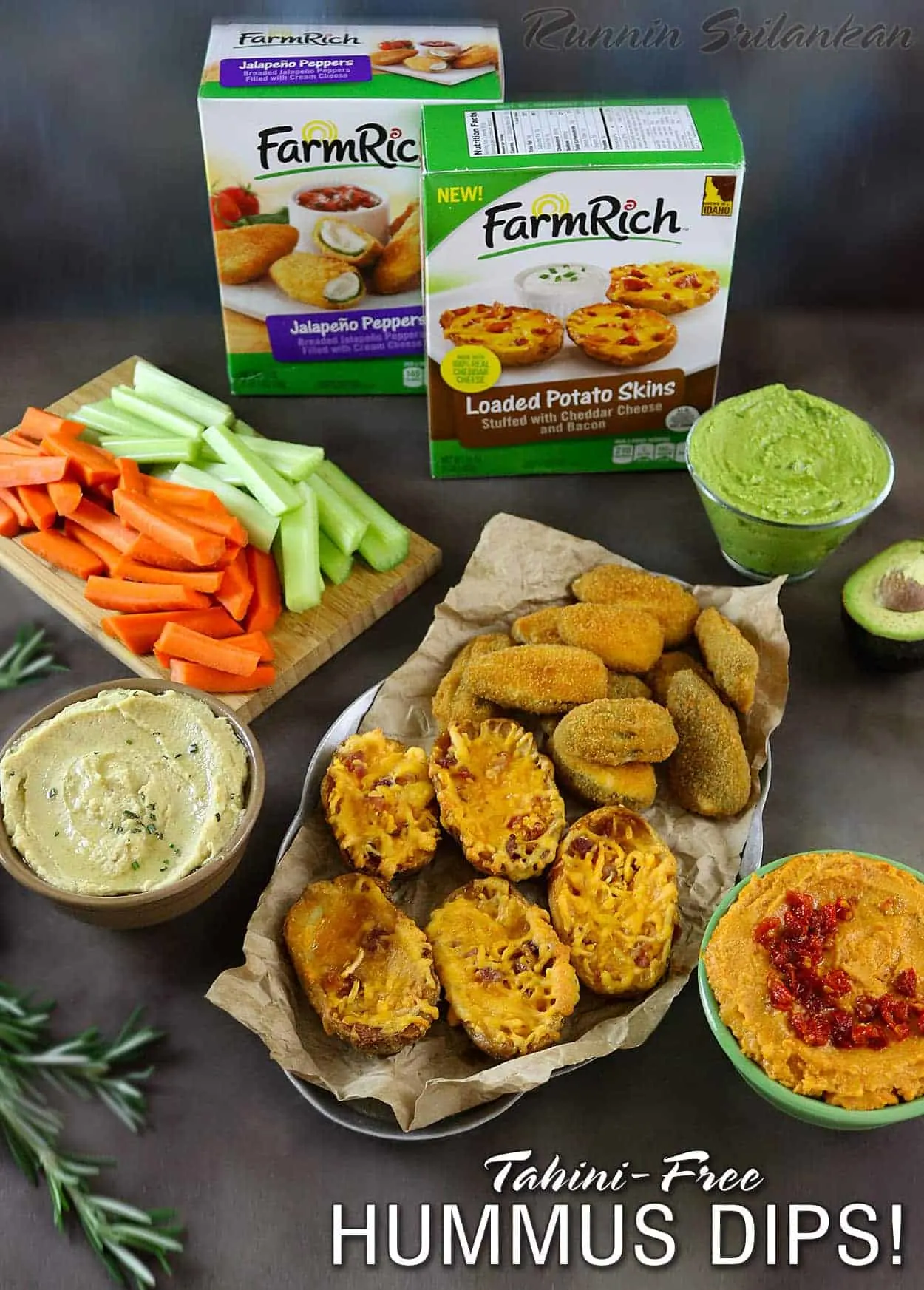 Imagine you are driving down the freeway (alternating between 5 mph and 20 mph due to the temperamental nature of the cars in front of you) and a spider pops up on your steering wheel – what do you do?

Do you pull over and try and squelch said spider?

Or, do you try to wrestle with it with one hand, while keeping your fingers crossed on the other that you don't end up uniting your car with the one in front of you?
GAH, this was my conundrum yesterday morning in Atlanta traffic.

I wanted to sit there and ruminate on what I should do, but that super fast spider kept threatening to take a nose dive off the steering wheel, onto my person! And, while spiders don't give me the hibbie jibbies when they are a brooms-reach away, this one was a tad bit too close for comfort!
Now let's switch gears and imagine, you've been busy all day and totally forgot to have lunch.

You look up at the clock and it's teetering on 3.30 pm and so you decide to just brave Atlanta traffic (again) and fix up a huge dinner when you get home…only, you open your front door and the hunger pangs hit ya like a wrecking ball on a rampage!

What do you do?

Nibble on some fruits and nuts?

Down several glasses of water as dinner will be ready within the hour (or so you hope)?

Or, do you spend 15 to 20 minutes whipping up a quick and easy and better for ya snack with veggies galore?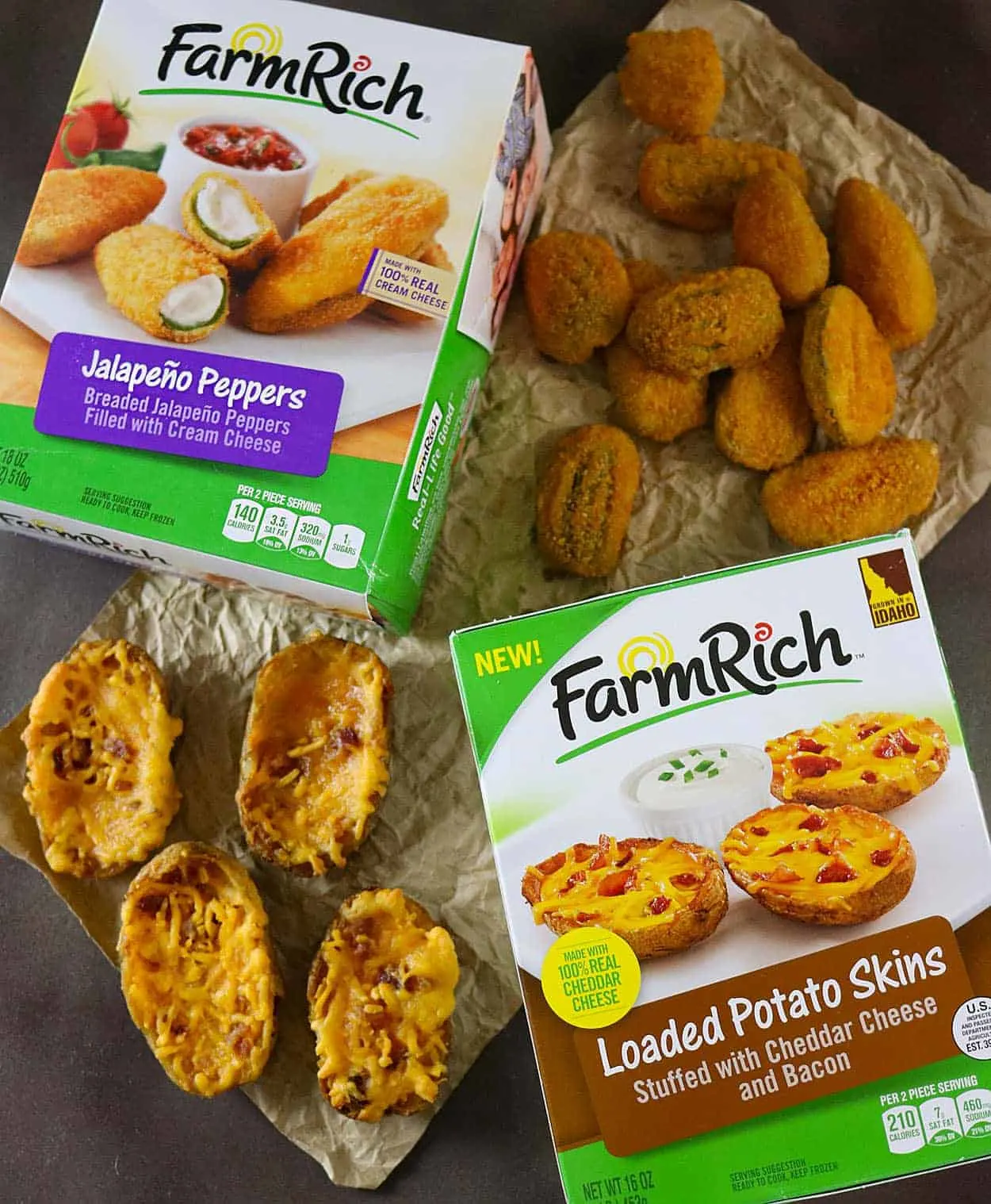 Well, seeing I do adore my veggies, I went with option 3.

Actually, to be totally honest, I had no clue what I was going to make for dinner and figured I could definitely do some serious snacking while I figured it out.

Fortunately, my daughter had grabbed more Farm Rich Potato Skins as well as a packet of Farm Rich Jalapeno Peppers the other night, when we had been grocery shopping at our local Walmart. So, I figured I would whip up some sort of dip to go with our stash of Farm Rich products.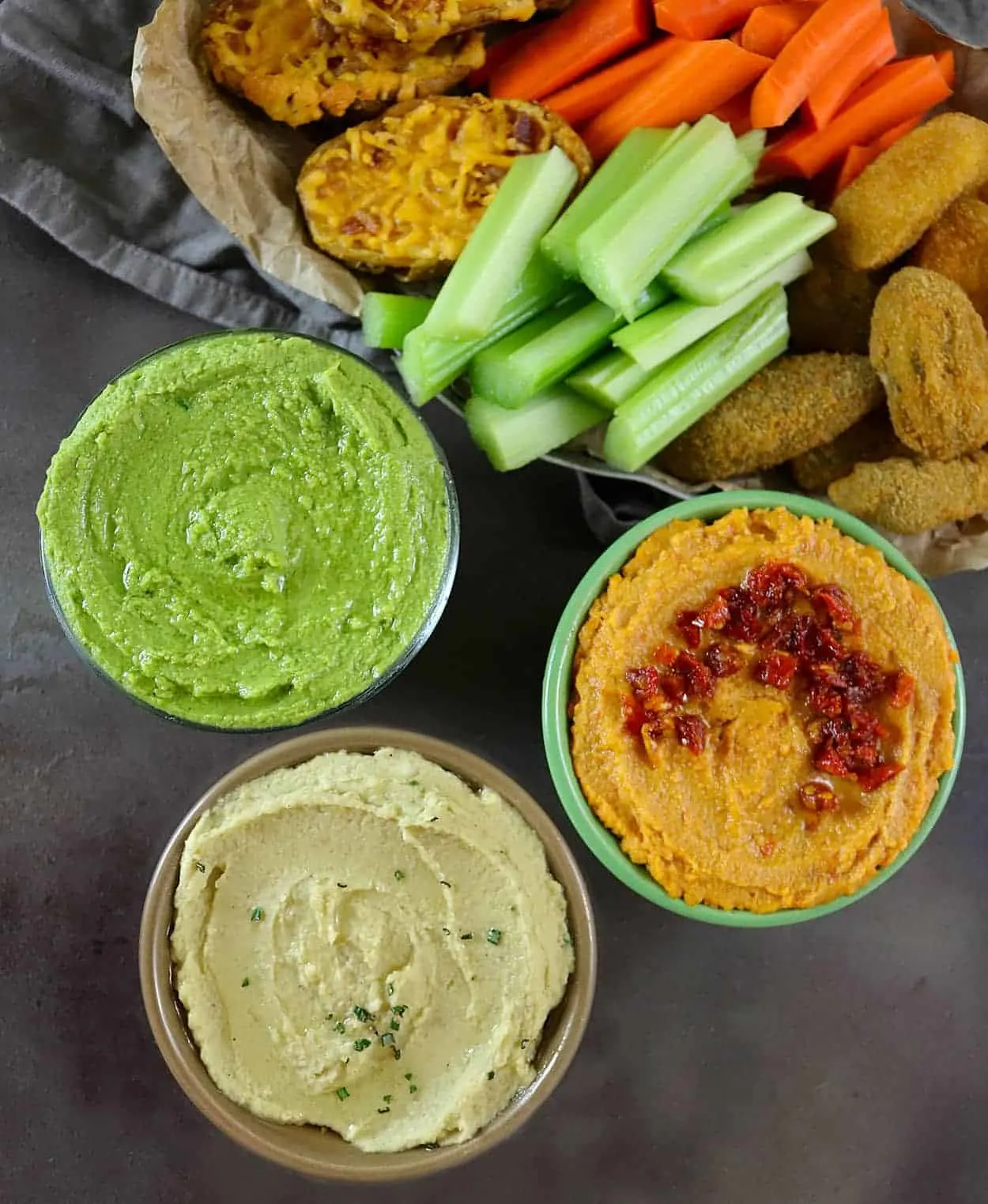 As I never seem to remember to buy tahini, this Spinach and Avocado Hummus, and this Sundried Tomato Hummus, as well as this Rosemary and Garlic Hummus are all Tahini Free Hummus Dips.

They do contain some chickpea "juice" or aquafaba that seems to work well as a substitute.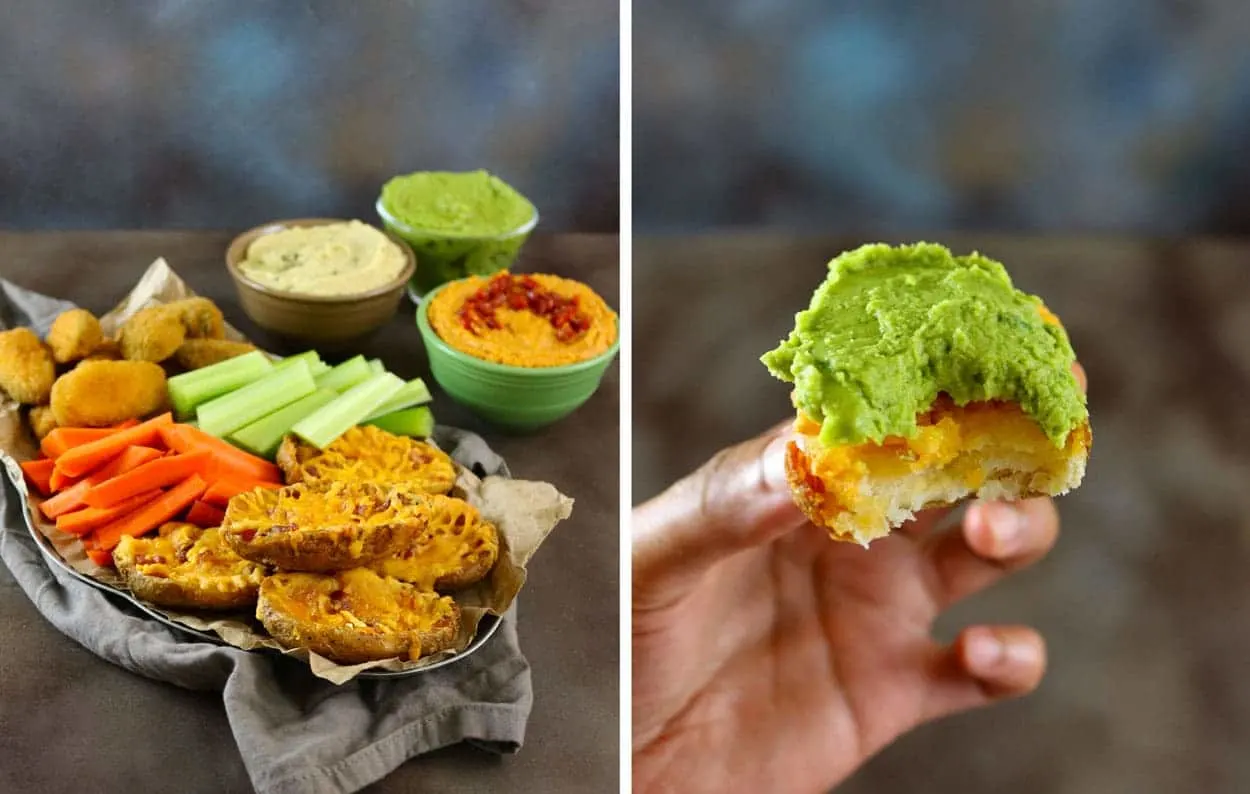 I whipped up these dips in less time than it took the Potato Skins and Jalapeno Peppers to bake! And, my hunger pangs were extinguished like that super fast spider was once I managed to take off my shoe in traffic ~ definitely don't recommend trying this!
Also check out these eggrolls and dips for your next get-together.