Sweet and smoky caramelized onions combine with flavorful Eckrich smoked sausage in this easy Rustic Sausage Onion Tart. Enjoy it as a snack or make it into a tasty meal with some steamed broccoli to enjoy with family and friends.
I've partnered with Eckrich to bring y'all this Rustic Sausage Onion Tart, as always, all opinions are my own. Thank you for supporting the brands that keep Savory Spin spinning.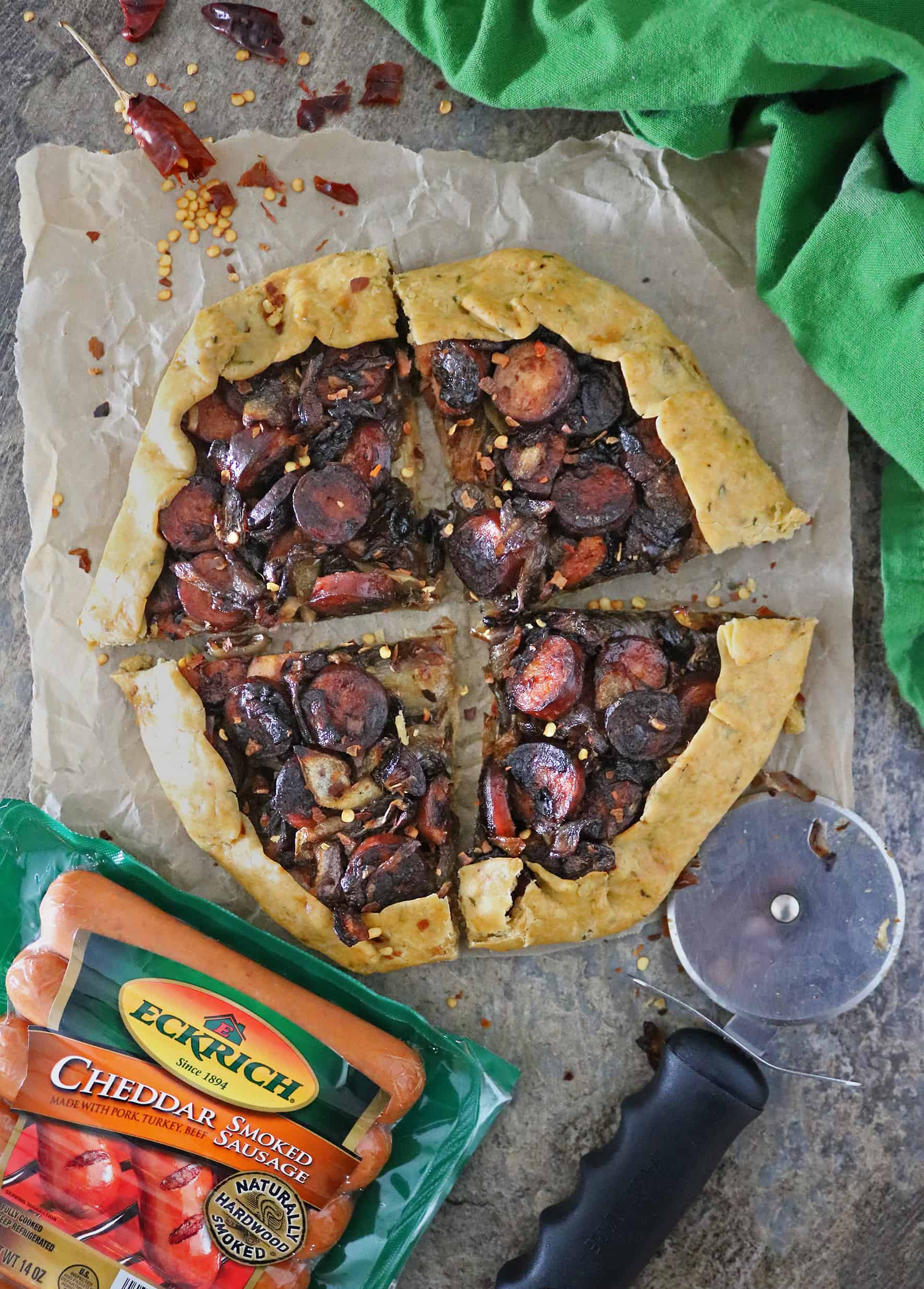 I'm pretty positive that my mom's love language is food.
She loves making it and eating it. But, even more than that, she enjoys sharing it with all those she loves. Clearly, I didn't get my issues with food sharing from her!
Usually for Christmas, my mom cooks up a big pot of Sri Lankan Chicken Biryani and has a big bowl of Watalappam (a Sri Lankan Jaggery flan) chilling in the fridge for dessert.
And my sister and I contribute sides like this Cauliflower and Figs, these Ginger Carrots, and this Brussels Sprouts Kale Sauté along with desserts like these Boozy Christmas Cupcakes and these refined sugar-free Orange Cardamom Bites.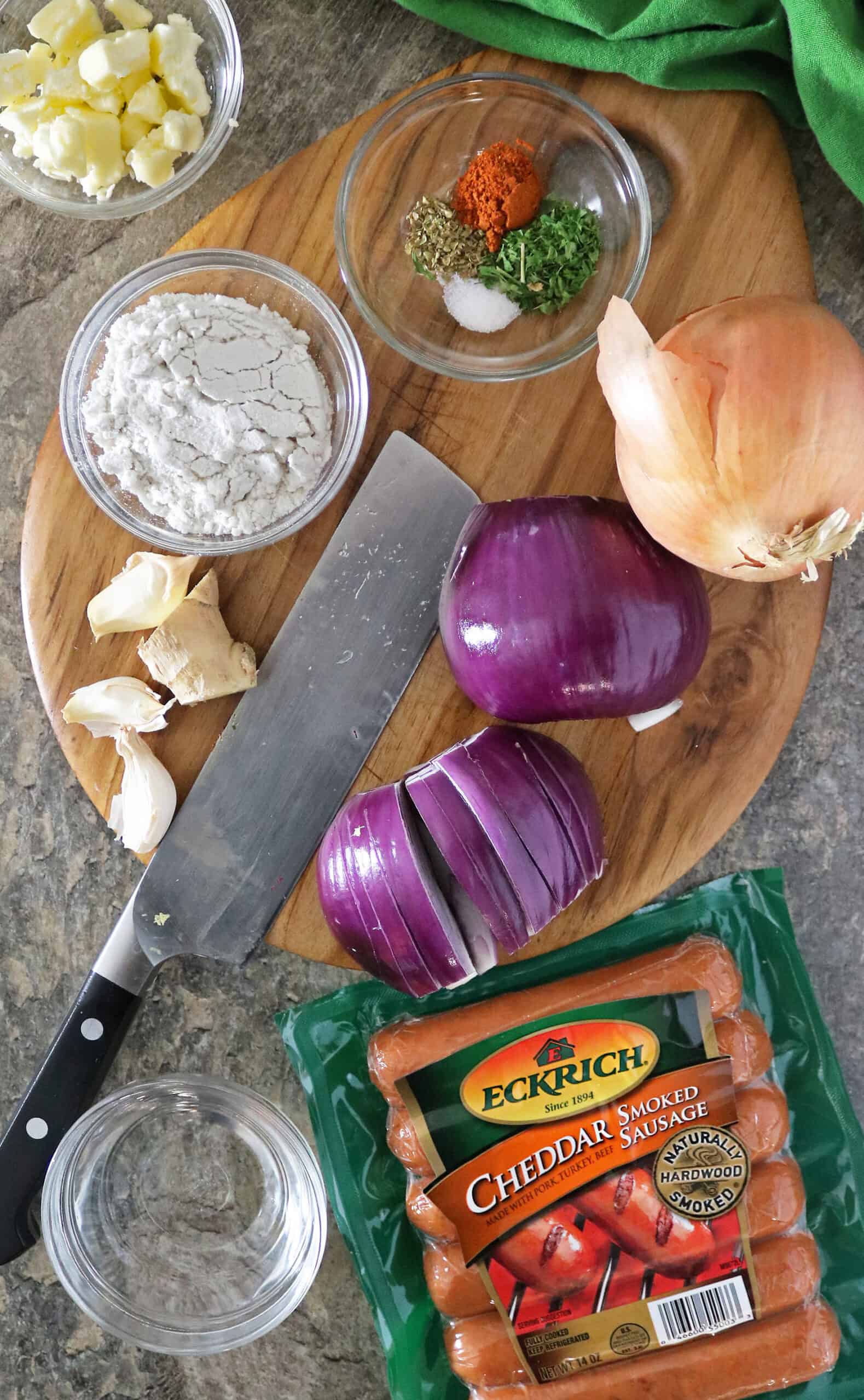 However, this year my mom isn't up to standing for too long as she recovers from some diabetic complications. So, my sister, daughter and I are taking over the cooking while mom bosses us around.
When we ladies get together and start cooking, we usually end up chit-chatting and things just don't happen quickly. So, while we chat and cook, we need snacks to munch on and that's where Eckrich smoked sausage comes in.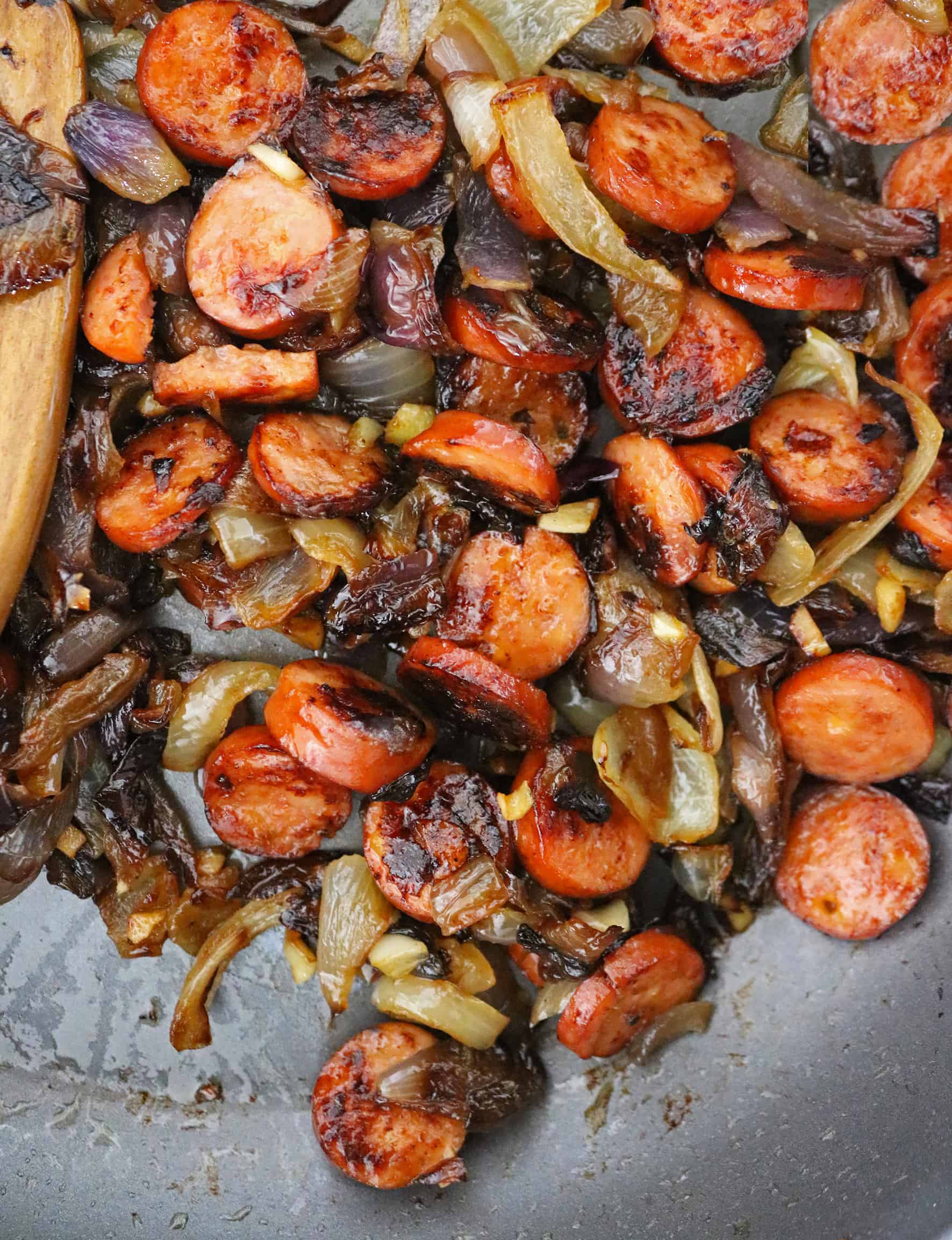 I often use Eckrich Cheddar Smoked Sausage Links to make an onion and sausage sauté that my daughter and I usually enjoy with some steamed broccoli for dinner.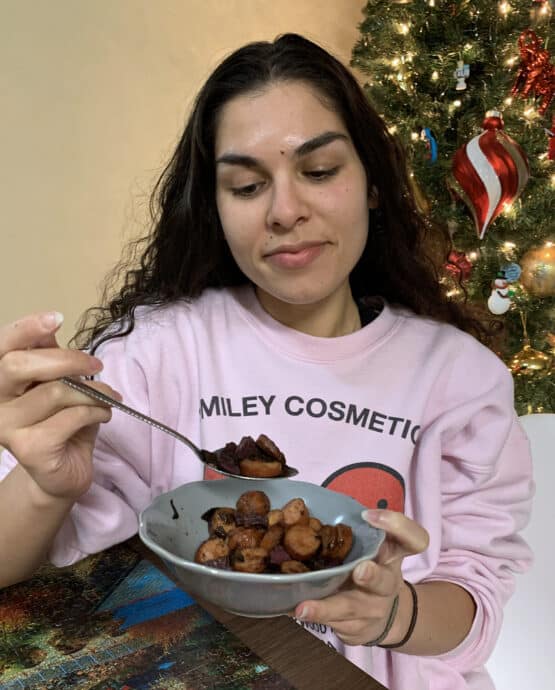 But recently I decided to place that onion and sausage sauté into a homemade tart dough and the resulting Rustic Sausage Onion Tart was out of this world delicious!
This Rustic Sausage Onion Tart is as versatile as Eckrich Cheddar Smoked Sausage Links are!

You can use store bought dough for a super quick and easy recipe or make a tart shell from scratch. As Eckrich smoked sausage is so flavorful I figured I had to do it justice by paring it up with a spice-a-licious dough.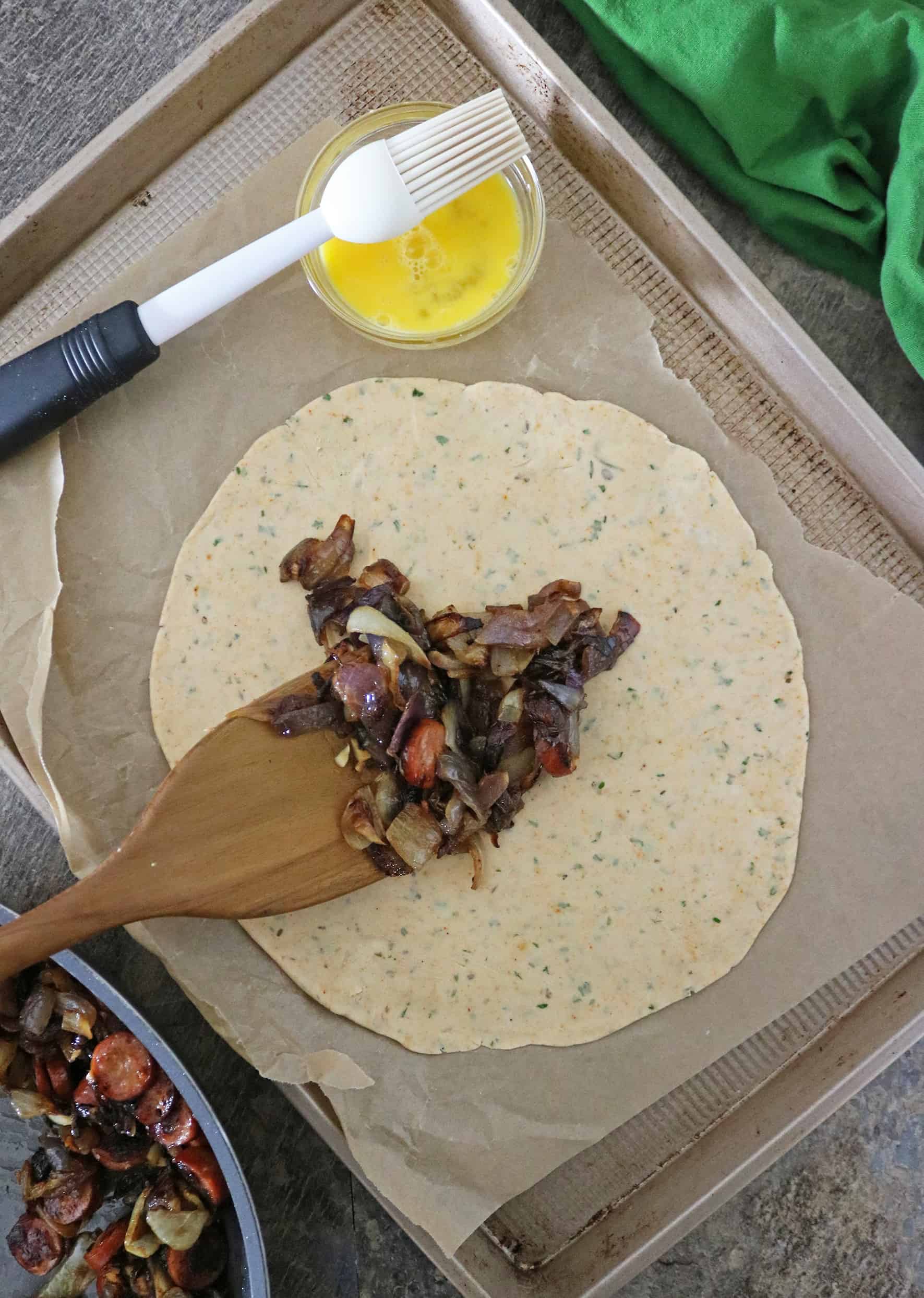 I plan on making this Rustic Sausage Onion Tart on Christmas Eve as it stays quite fresh over night in the fridge. Then, on Christmas day as we gather together in the kitchen, I plan on setting this out for us to snack on.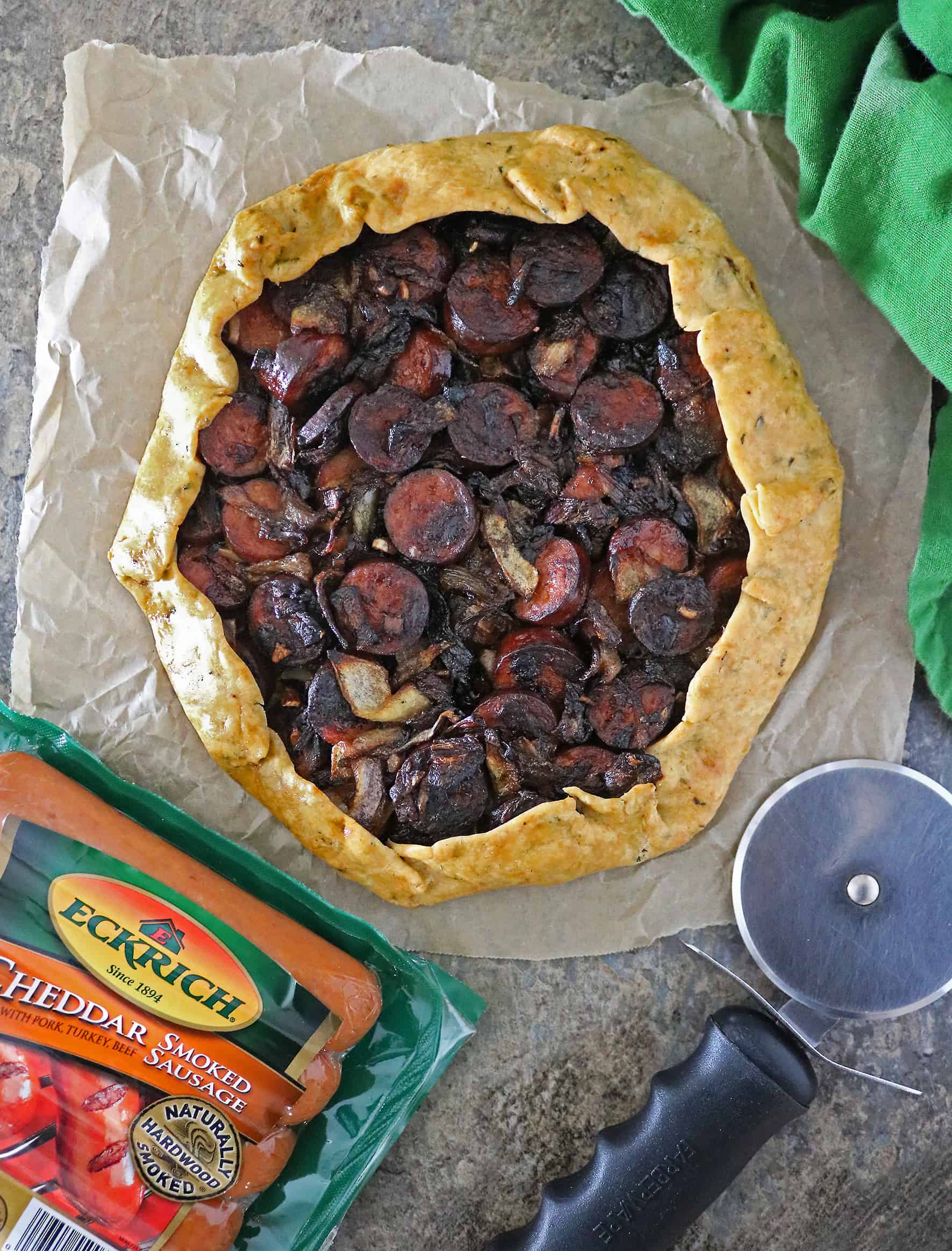 My daughter and I love flavorful and versatile Eckrich smoked sausages. And, I have found that Eckrich's fool-proof products are delicious in everything from snacks to meals like these Easy Zucchini Sausage Flatbread and this Radish Sausage Quinoa Salad.
But that's not all, this year we are planning on using Eckrich Turkey Skinless Smoked Sausage Rope (the same sausage we used with the flatbread) in our traditional biryani dish.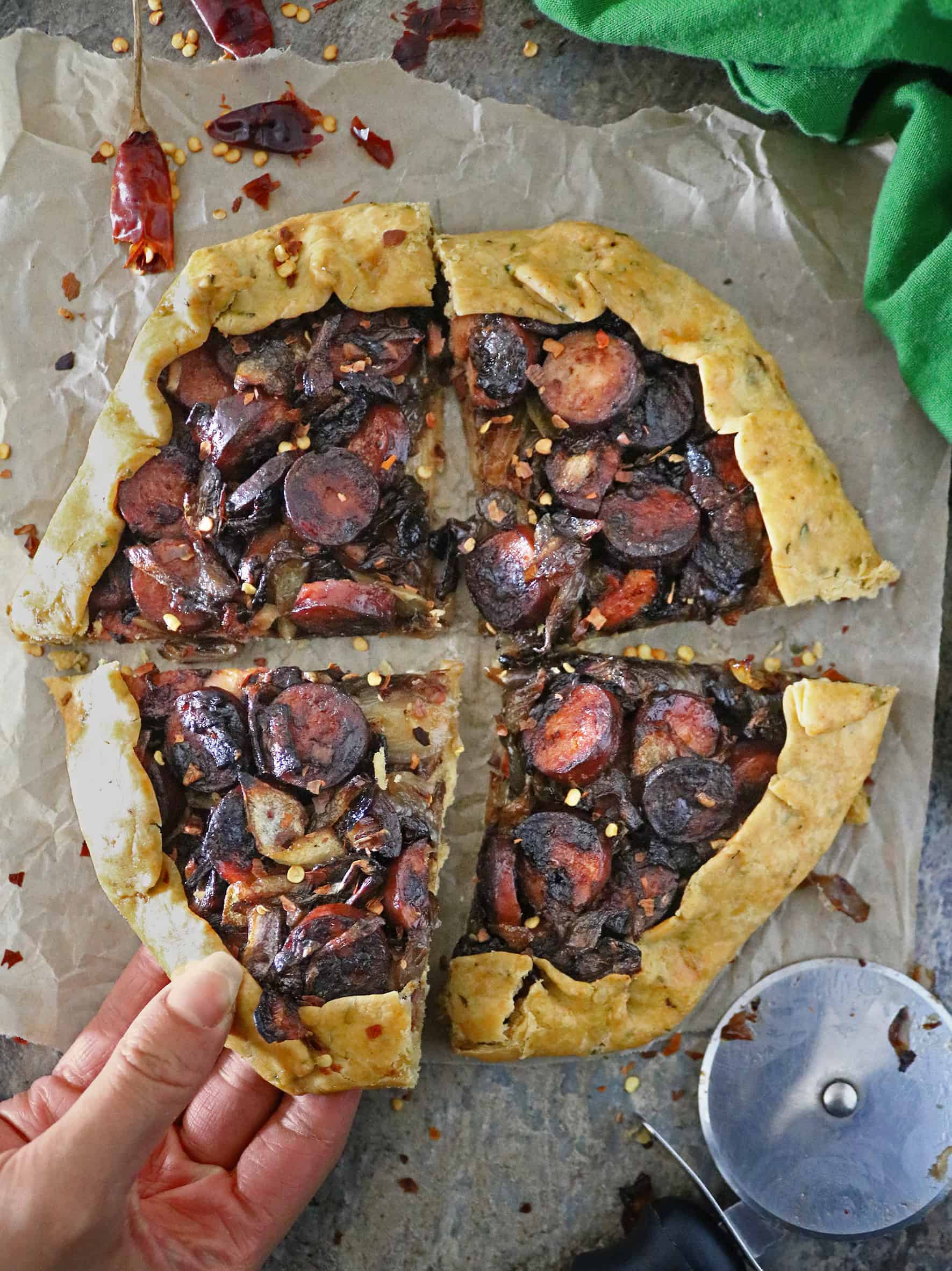 Eckrich smoked sausage is so easy to cook with and a guaranteed crowd-pleaser. Eckrich comes in delicious flavors and varieties like Original Skinless Smoked Sausage Rope, Jalapeño and Cheddar Smoked Sausage Links, Ham Off The Bone, and Hard Salami.
For recipe inspiration, product information, and where to buy visit www.Eckrich.com.