Potatoes and Lentils unite in these delicious little, spiced, vegetarian patties – best eaten on a bed of greens with some avocado cream sauce and Sambal Oelek.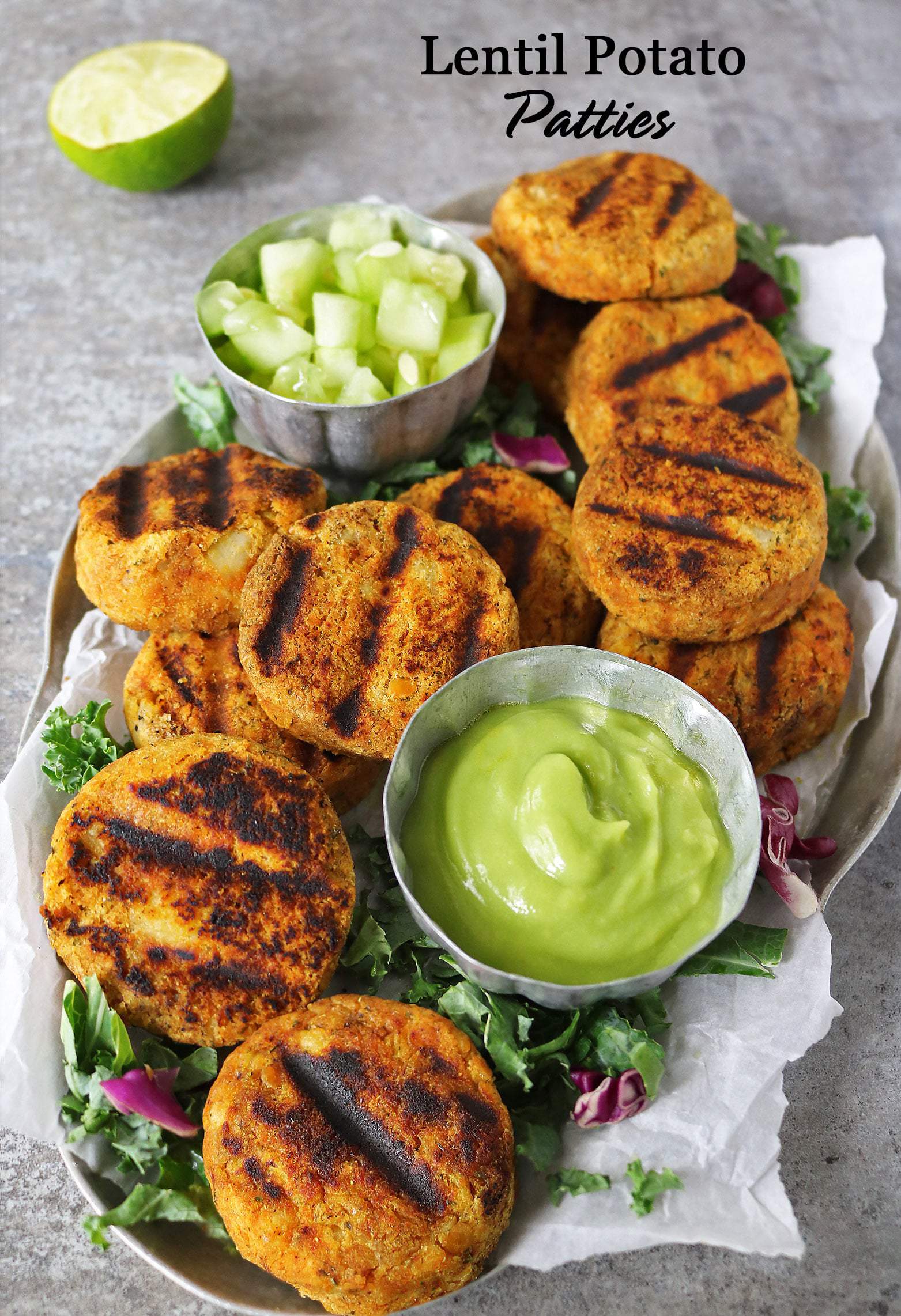 My daughter fell in love with all that she saw during our short stay in Oregon, earlier this month. She fell so hard that she's convinced there's no place quite like it (at this point in her life, am just glad she fell for a place and not a person). And, I understand. I loved hiking the foggy, overgrown trails around Short Sands Beach and the trails around Multnomah Falls just as much as she did. But, as far as waterfalls go, Amicalola Falls here in North Georgia, has Multnomah Falls beat – at least, in my humble opinion.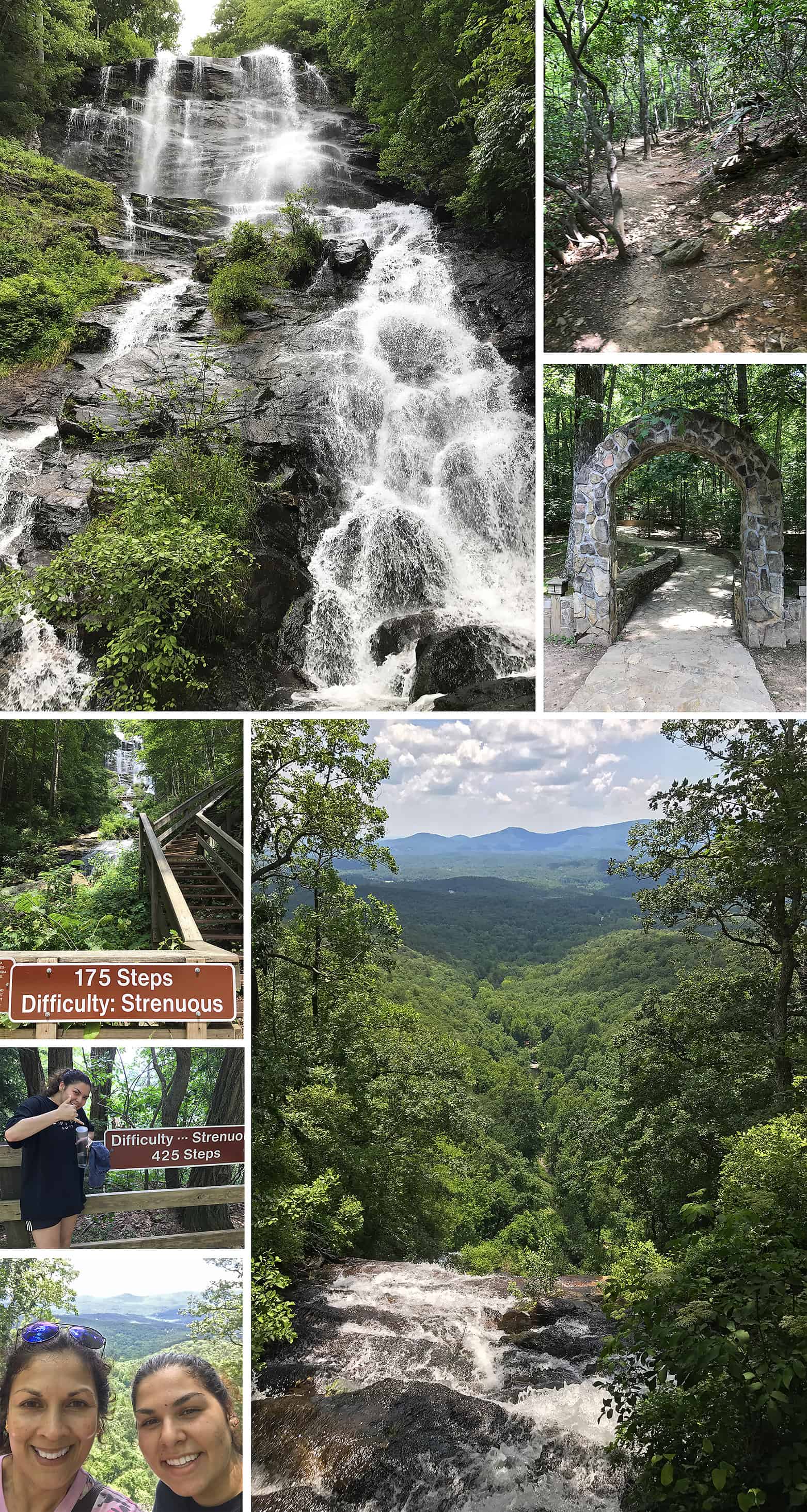 From its top to its bottom, Amicalola Falls is said to plunge more than 729 feet, that is supposedly more than four times the height of Niagara Falls and 100 feet more than Multnomah Falls! And, these falls don't merely plunge or drop – they cascade – in glorious, powerful veils! Last Thursday, even my daughter was awestruck at every vantage point we stopped at on our little treck there. We huffed our way uphill through heavily rooted pathways and a total of 600 steps (which gave us access to the very top of the falls) and wow – simply – WOW!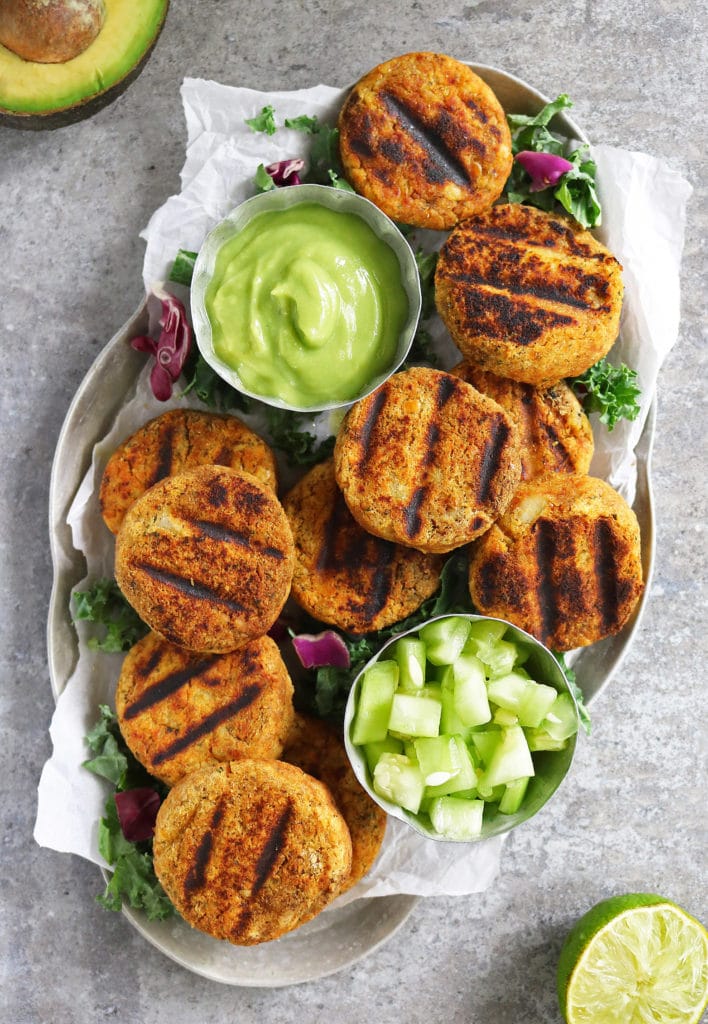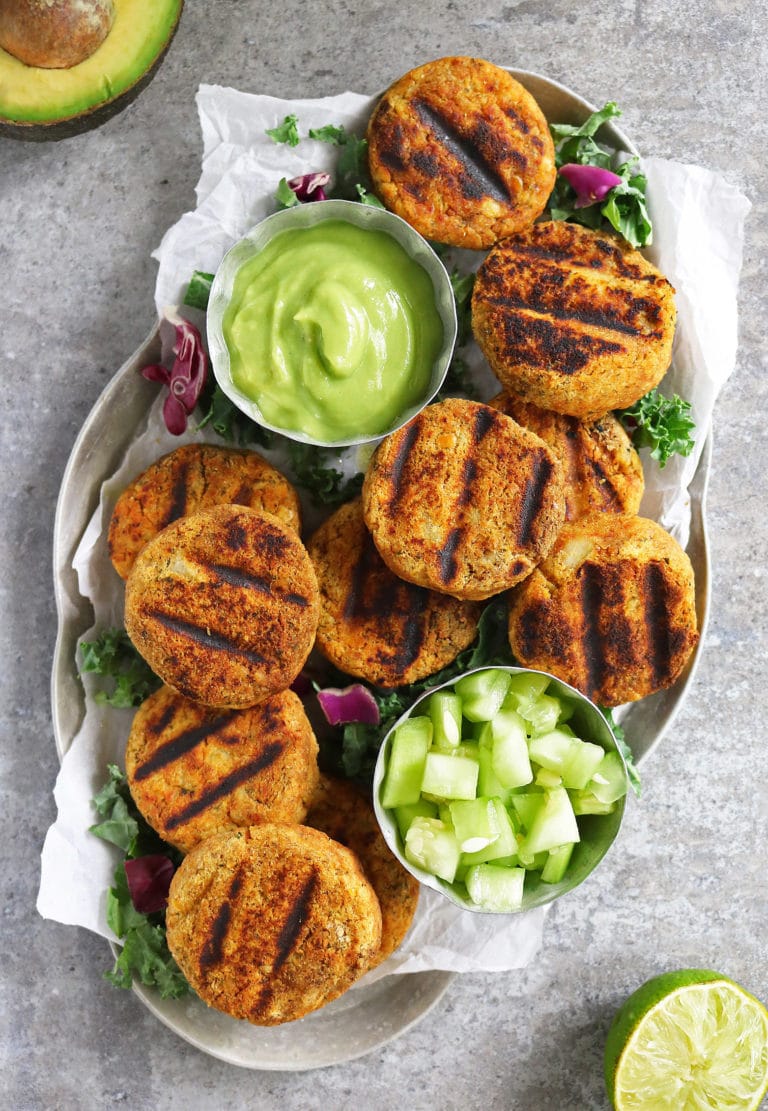 I think, for the first time in forever, my daughter and I were too awestruck to even eat all the picnic food we brought to enjoy at the top of the falls So, we ended up bringing our slightly nibbled-on peanut butter and jelly sandwiches, fruit, half drunk Premier Protein shakes and untouched Chocolate Chip Pecan Cookies back down with us. Only to arrive home famished! Of course, warm, leftover picnic food isn't the most appetizing, and as I had some cooked lentils hanging out in my fridge and some potatoes on my counter, I ended up whipping up these Lentil Potato Patties you see here, and we enjoyed them on a bed of greens with a small cucumber salad and an avocado cream sauce similar to this one – minus the wasabi!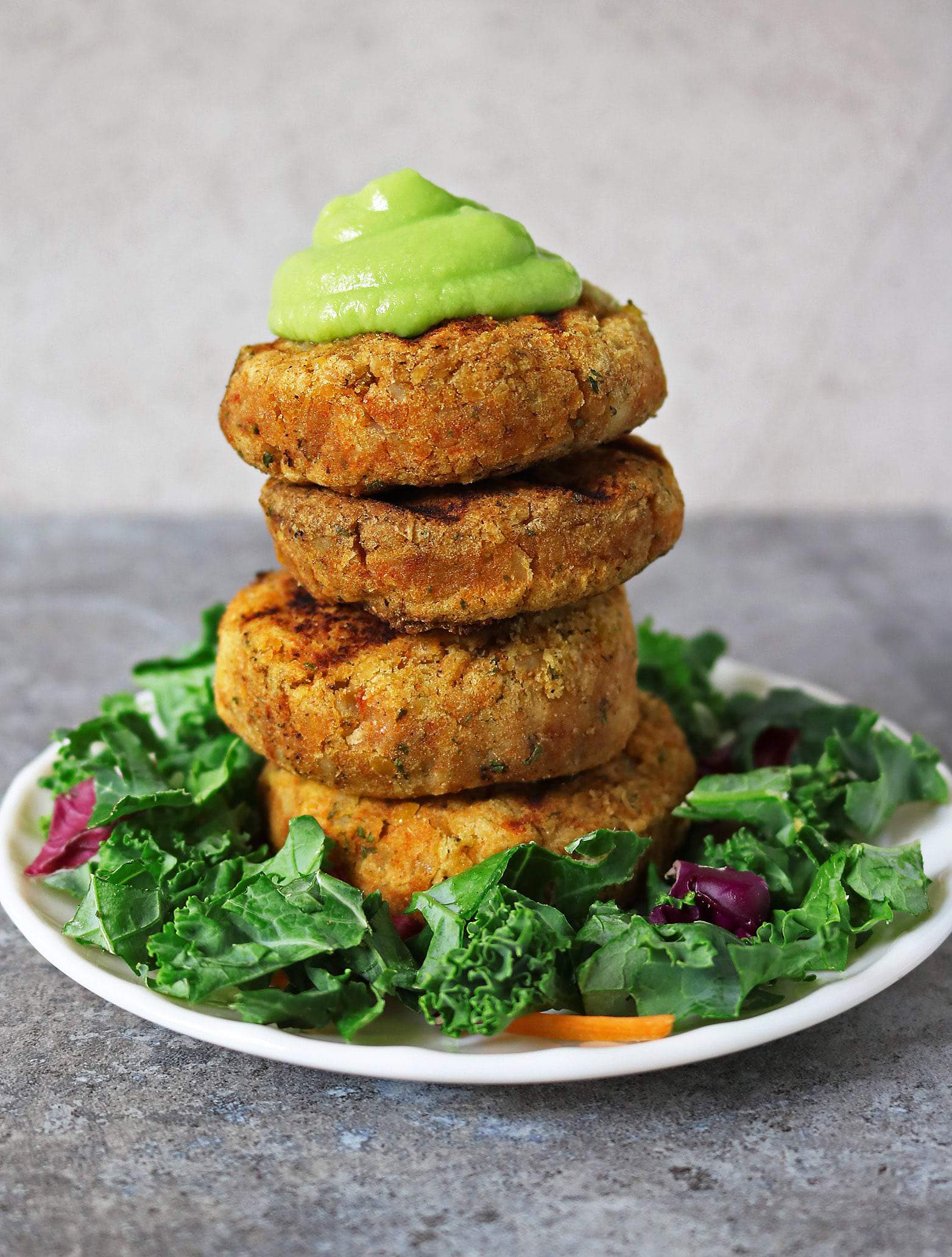 These little patties are so super easy to make. And call for 8 ingredients such as: potatoes, lentils, paprika, cumin, coriander, parsley, onion, and garlic – which you probably have lying around your kitchen. I was lazy and used my blender to blend the ingredients together – but you can mash them together just as well! I know they might look a little deformed (I blame it on cooking-under-rumbling-stomach-pressure) but they were so tasty that even though I wasn't actually gonna picture them and post them on here – my daughter suggested I needed to – so here goes…
[Tweet "Super easy • Spiced • Lentil Potato Patties 4 #dinner or #snack"]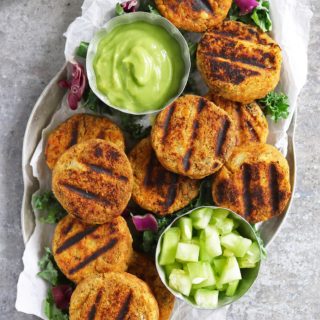 Lentil Potato Patties
Super easy, these 8 ingredient lentil potato patties make for a light dinner or filling snack!
Ingredients
2

peeled and cooked potatoes

I used large baking potatoes

2

cups

cooked red/ornage lentils

1/2

onion

roughly chopped

2

cloves

garlic

2

tspns

smoked paprika

1

tspn

cumin

1

tspn

coriander

2

tspns

parsley (fresh)

1/2 +

tspn

each salt and pepper - to taste

Olive oil or coconut oil
Instructions
Place the potatoes, lentils, onion, garlic, paprika, cumin, coriander, parsley, and salt and pepper in a blender/food processor and pulse till well incorporated.

Gather up the mixture, roll into balls and gently shape them into patties.

Now, you can grill these bad boys - grilling times may vary according to your grill. Or, you can use a grill pan, greased with olive oil or coconut oil and cook 'em up for 4-5 minutes on each side - like I did.

Serve on a bed of greens, with a small salted cucumber salad on the side and some avocado cream sauce and/or Sambal Oelek!
Nutrition Facts
Lentil Potato Patties
Amount Per Serving
Calories 95
Calories from Fat 4
% Daily Value*
Total Fat 0.4g 1%
Sodium 199mg 8%
Potassium 348mg 10%
Total Carbohydrates 19.6g 7%
Protein 4.3g 9%
* Percent Daily Values are based on a 2000 calorie diet.