This shop has been compensated by Collective Bias, Inc. and its advertiser. All opinions are mine alone. #TrySomeTHINGood #CollectiveBias
If you never seem to have tahini on hand, then, these tahini-free, Tomato Basil Hummus Dip & Green Goddess Hummus Dip are for you!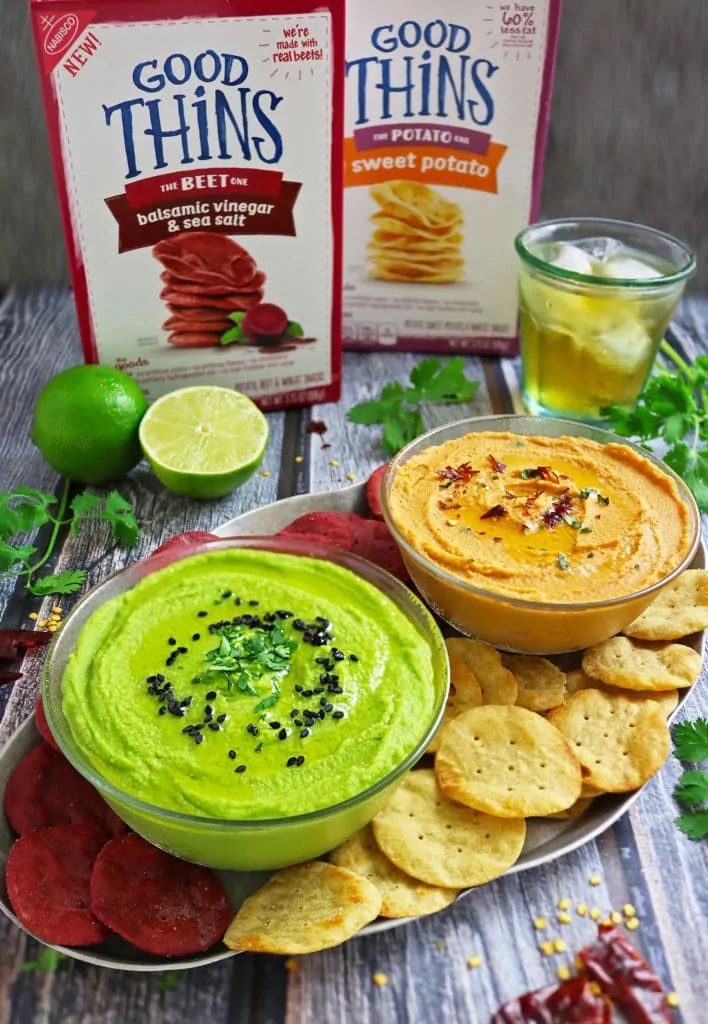 A couple of Sundays ago, I did one of the hardest things I've done as a parent. I dropped my daughter off at college and headed back home.
I thought I was ready for her to start a new chapter..
I thought she was ready to start a new chapter.
But, boy oh boy, was I wrong.
I'm thinking our "waterworks" would have rivaled the tallest waterfall here in Georgia! I kid, I kid!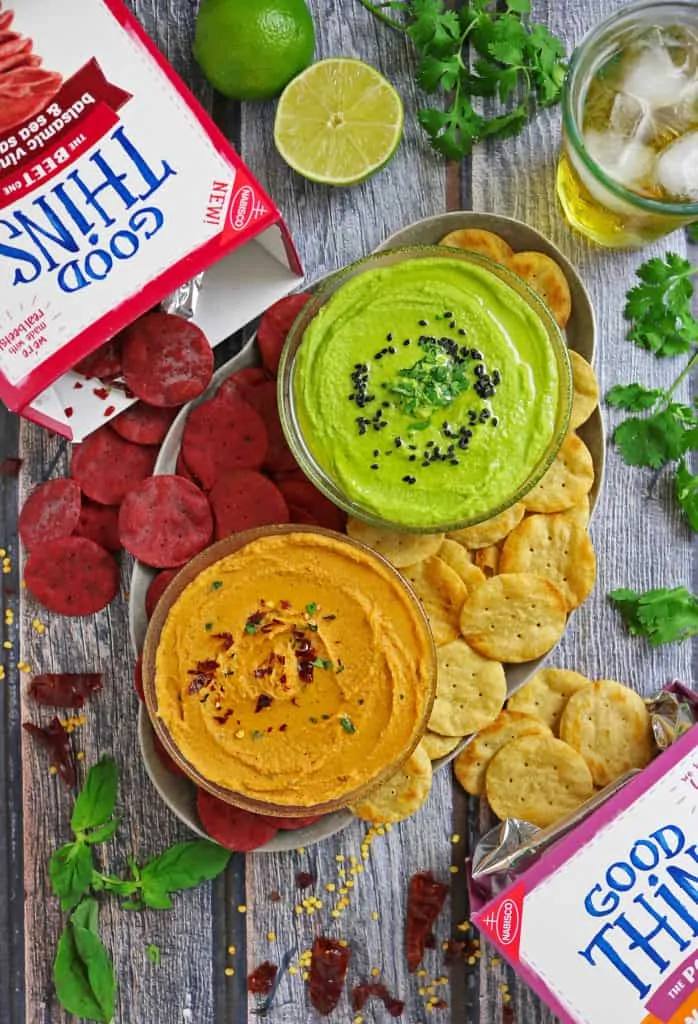 Seriously, for me, this past week had been one of the longest and quietest weeks ever. At least, that was until Friday rolled around. This was one time when I wasn't saying FriYay because of the arrival of the weekend – you see, this FriYay, my kiddo arrived home!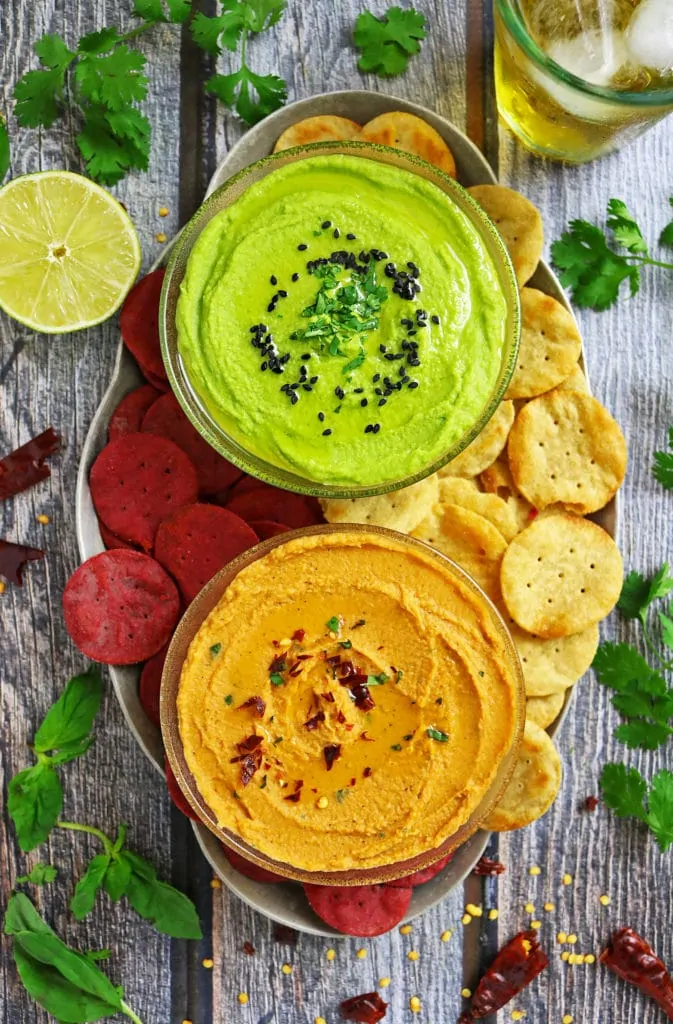 And, on Friday night, we talked, and talked, and talked, all the way until 2:00 am, while we dipped into this Tomato Basil Hummus Dip and this Green Goddess Hummus Dip with GOOD THiNS- The Beet One- Balsamic Vinegar & Sea Salt and GOOD THiNS- The Potato One- Sweet Potato!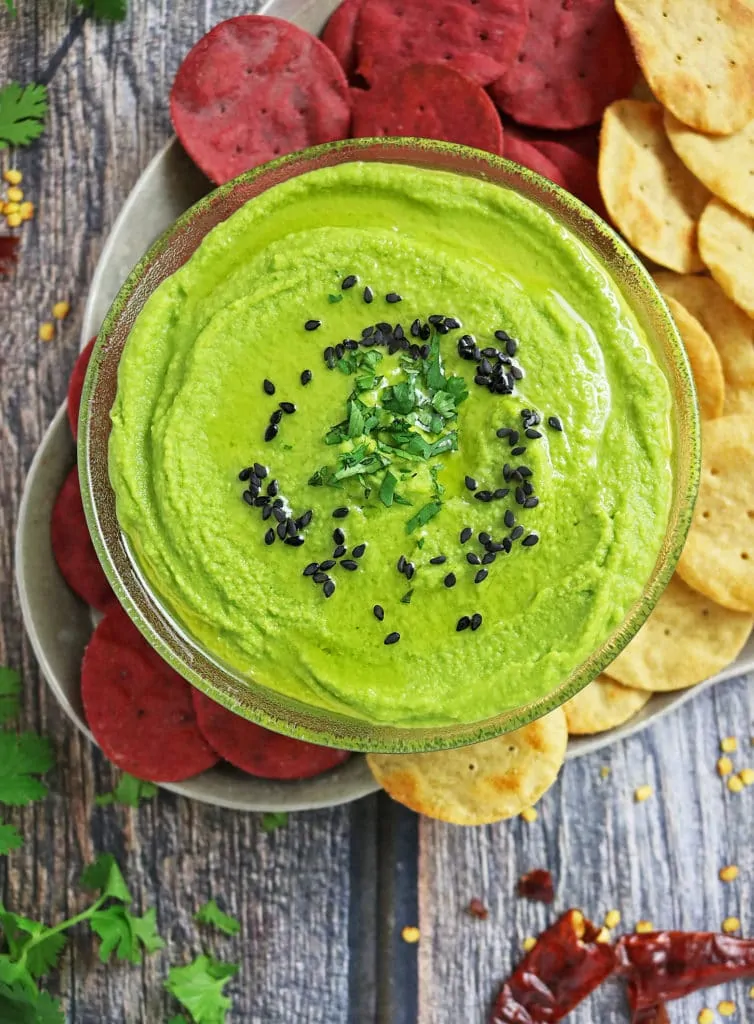 I first stumbled on GOOD THiNS when I was walking down the cracker aisle at Kroger a few months ago. Seeing I am a tad bit beet obsessed, I brought home "The Beet One," and, it has been a favorite of ours ever since. In fact, when my daughter moved into college, we snacked on thin and crispy GOOD THiNS- The Beet One in between carrying loads of stuff between my car and her dorm room.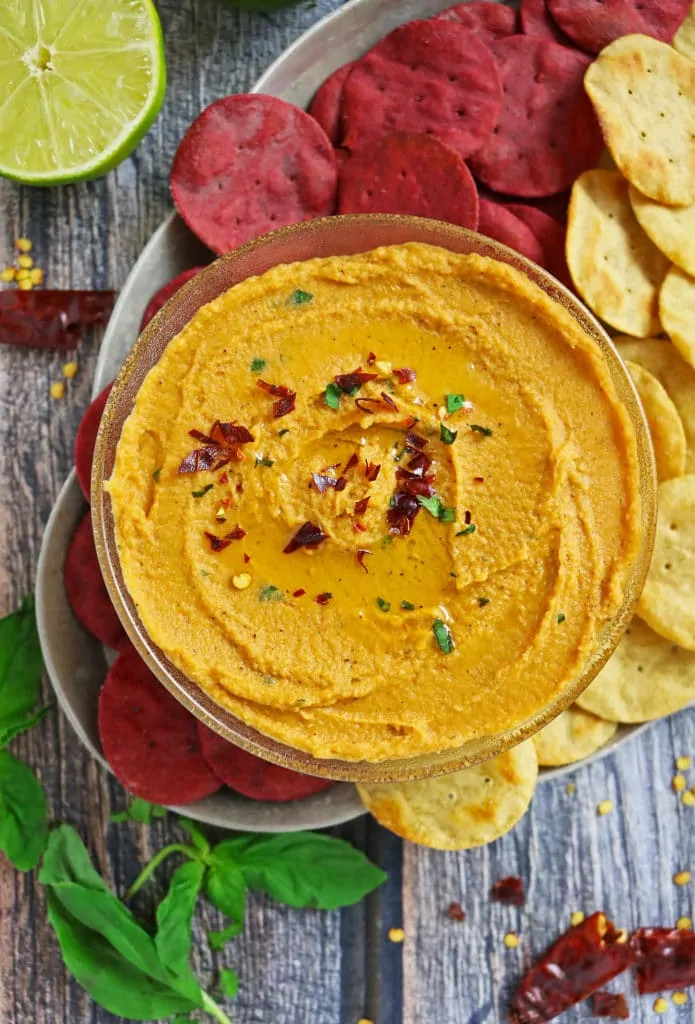 GOOD THiNS start with real ingredients (like wheat, potato and rice), combined with enticing flavors (like garlic, spinach and sweet potato) and baked thin and crispy without any artificial flavors, colors, cholesterol, partially hydrogenated oils or high fructose corn syrup. GOOD THiNS come in a variety of flavors, here are three of our favorites:
GOOD THiNS- The Wheat One- Ancient Grains
New! Rediscover wheat with ancient grains like quinoa, amaranth & millet. Baked deliciously thin & crispy. Age-old grains for the new age. We're made with 100% whole grain wheat. The wheat one.
GOOD THiNS- The Beet One- Balsamic Vinegar & Sea Salt
New! A baked snack with a delicious tangy twist. Root for the Beet! Flavored with balsamic vinegar and sea salt.
GOOD THiNS- The Potato One- Sweet Potato
Sweet Potato GOOD THiNS are made with real sweet potatoes. So if you share them, you're sure to hear "Sweet. You're the sweetest." 60% less fat than the leading regular fried potato chip.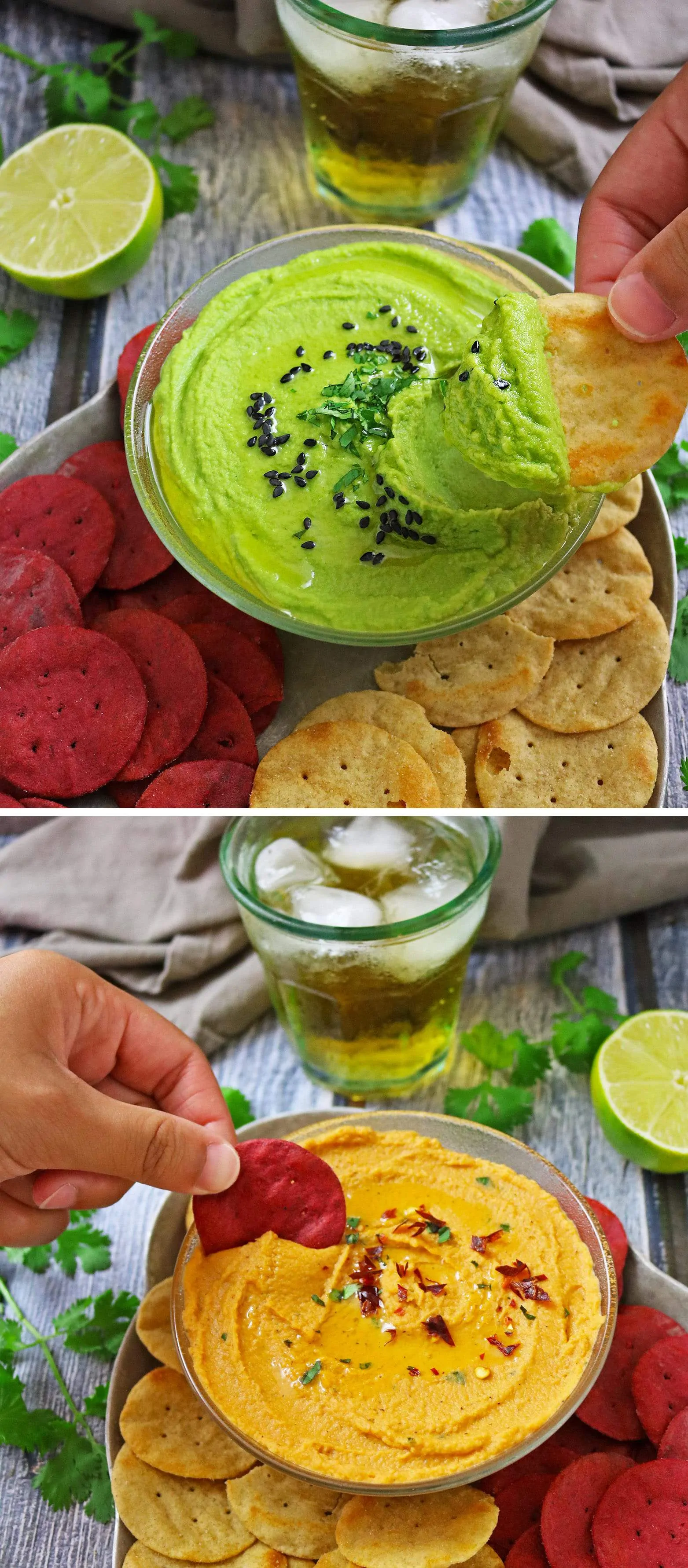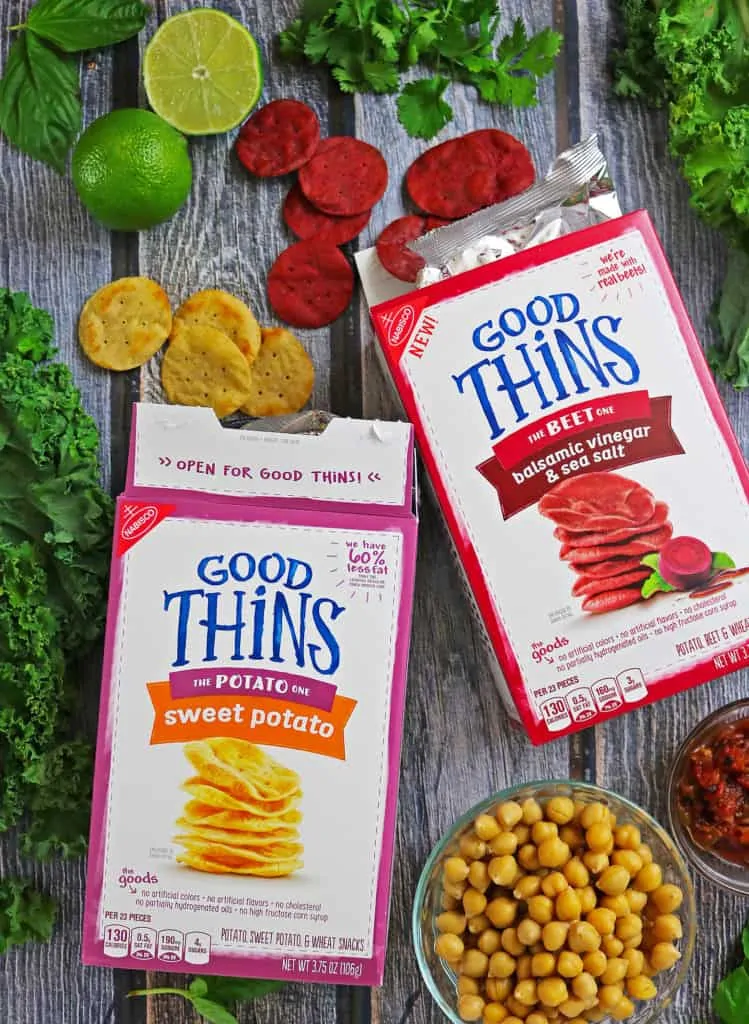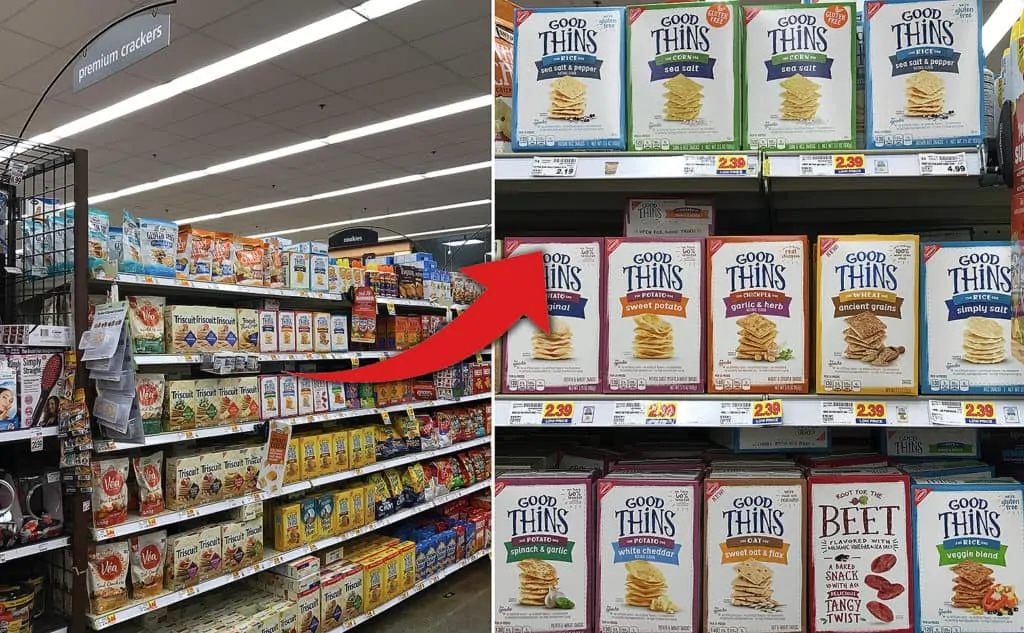 My local Kroger store carries a wide variety of flavors of GOOD THiNS – and, over the next few years that my daughter spends in college, we plan on trying as many of them as we can – over our long, long, chat sessions.
If you would like to purchase your favorite flavor of GOOD THiNS, then check out this store locator to see where you can find them! You can also find out more about GOOD THiNS by following them on Facebook and Twitter!
Happy Monday to ya! Here's hoping your week is off to a great start!