These, 8-ingredient, gluten-free, Chocolate Pretzel Bars are sweetened with dates and contain coconut oil and make for a delicious snack, breakfast or dessert. As they can be whipped up easily with the help of your blender, why not make a batch or two?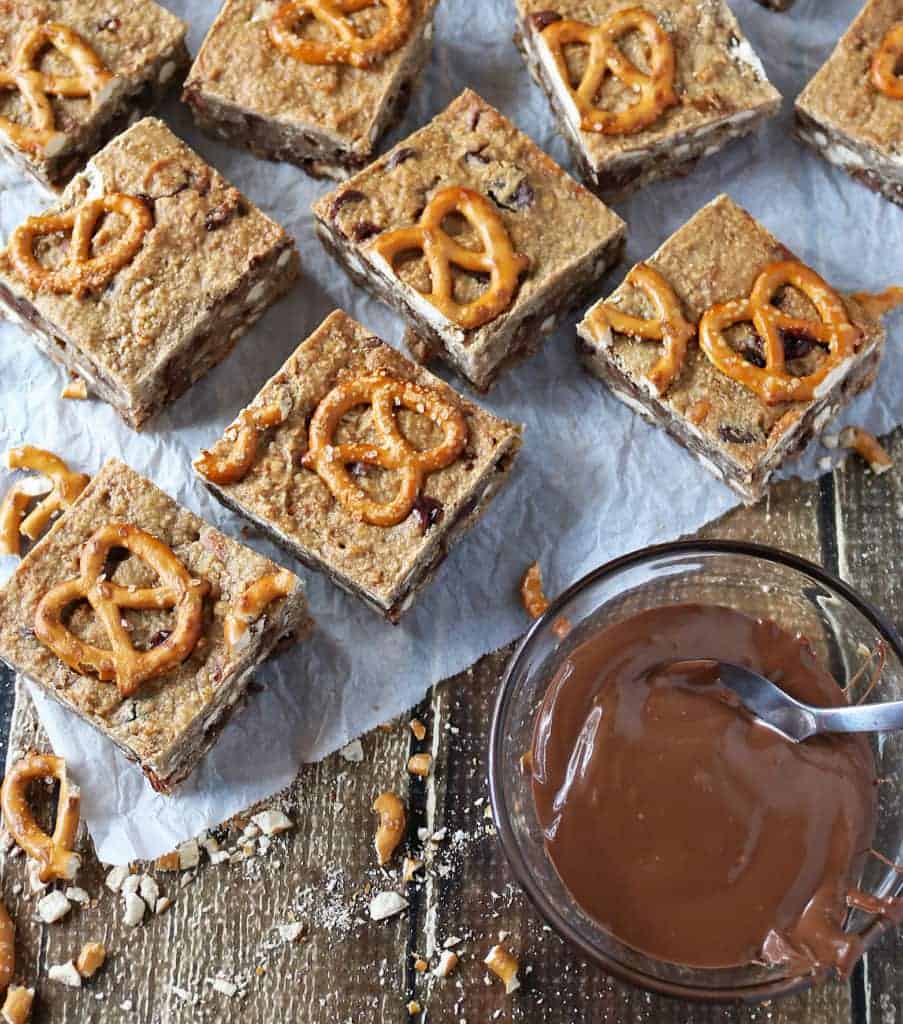 I lurrve cake! So, when my friend and fellow blogger, Allie (from Through Her Looking Glass), mentioned how wonderful the chocolate cake at Brick Street Cafe was, well, there was only one thing to do.

And…that was to take a road trip to taste and see for myself!
I managed to talk my daughter into joining me on a drive up to Greenville, South Carolina, to enjoy some of that Brick Street Chocolate Cake! Yes, a lot of the trips my daughter and I venture out on are governed by food ~ but, can you blame us? Look at this cake!

And, y'all, that chocolate cake didn't disappoint!
It was good! Great, even!

But, so was the coconut cake, the sweet potato cake and the German chocolate cake.

Yes, we had cake for lunch AND for dessert.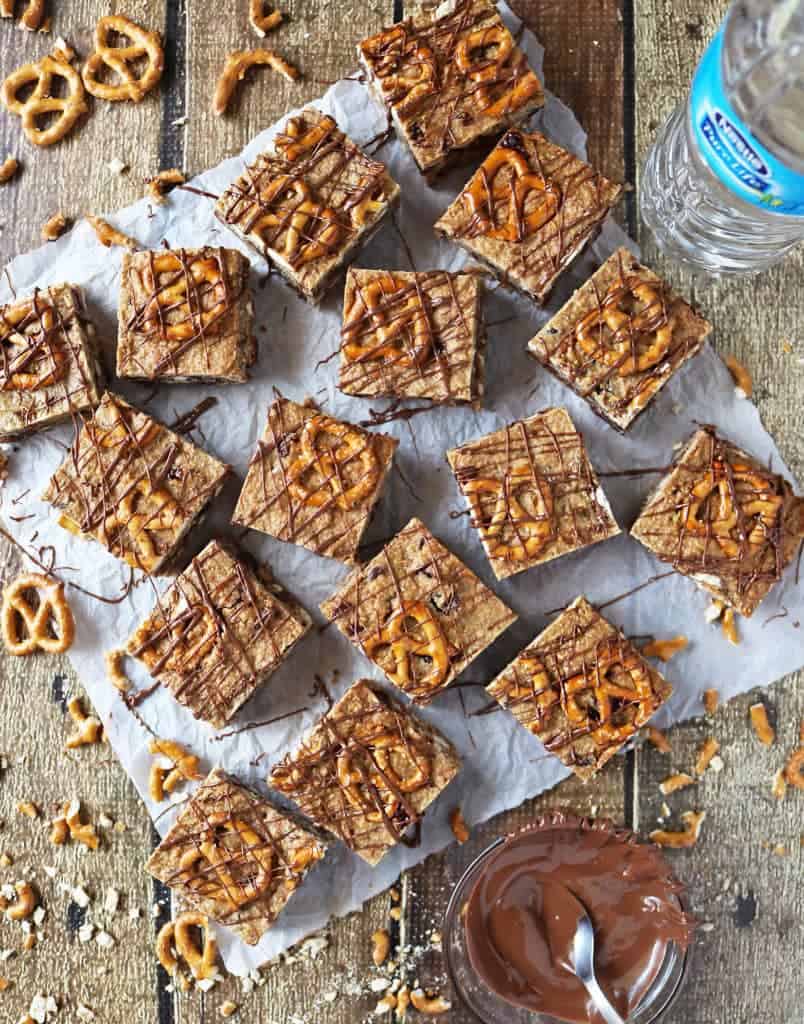 We hadn't packed anything else to munch on so figured why not!

After getting totally caked, the thought of jumping back in our car and sitting still for 2+ hours on the drive back was almost unbearable
Besides, I knew that when that sugar high wore off, I'd be super sleepy! And, for some weird reason, when I get sleepy when I'm driving, I need to guzzle water. Loading up on h20 somehow manages to keep me awake. But, as luck may have it (total sarcasm here) we hadn't packed any water to bring along!

No water and no snacks!

Ayyyyyeeeee!!!!

But, live and learn – right?

Now when we travel, we have an assortment of beverages on hand and healthy treats like these Chocolate Pretzel Bars as well!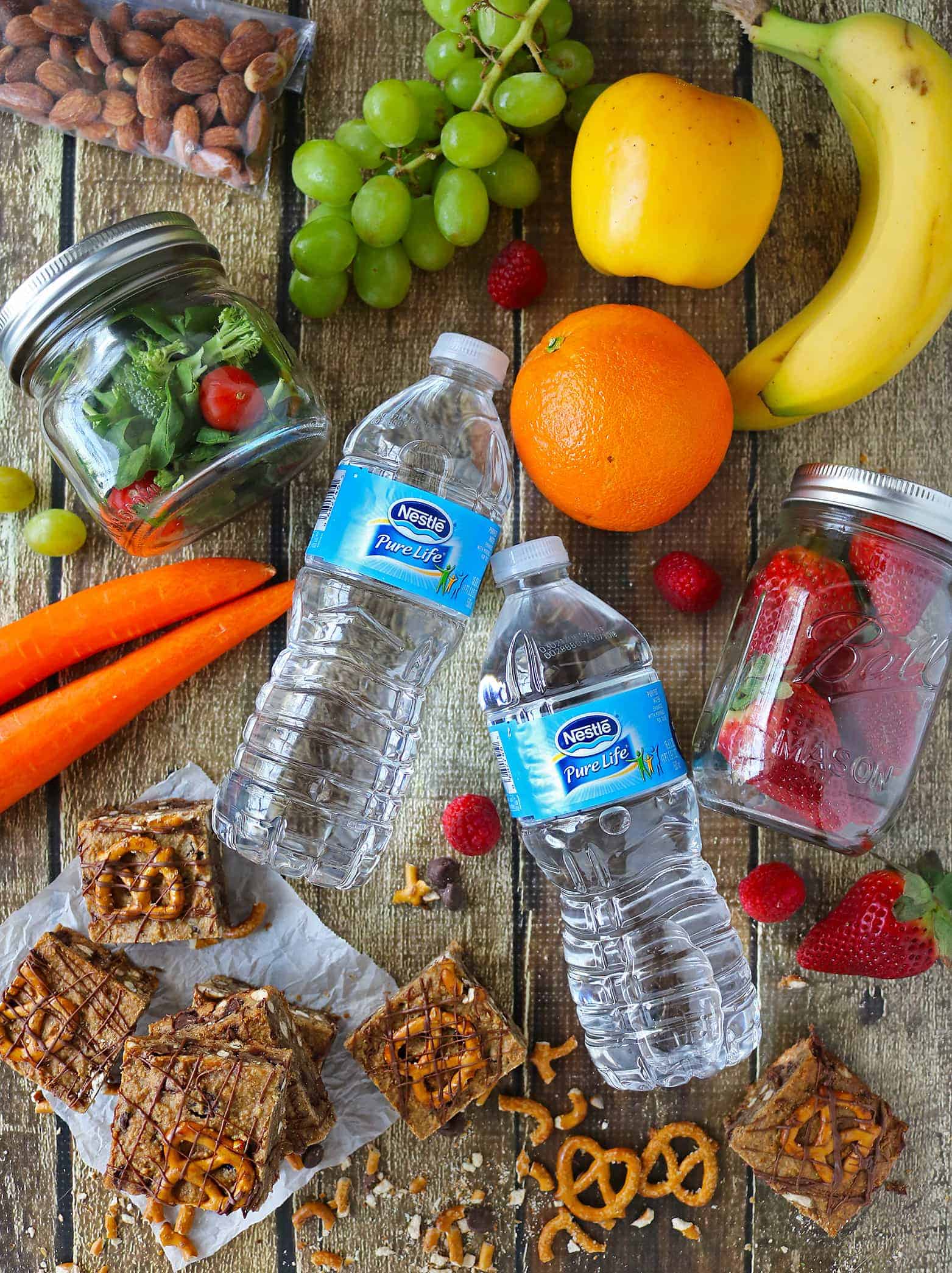 Chocolate Pretzel Bars Two Ways:
Recently, I made two batches of these Chocolate Pretzel Bars.

I sweetened one batch with medjool dates and employed coconut oil in it in-place of butter. So, other than the chocolate chips, this first batch was refined sugar free.

I made another batch with brown sugar instead of dates and half butter and half coconut oil. I didn't get to taste the second batch as I took it to my daughter's school and ended up bringing home an empty tray – so, I guess it's safe to say my daughter's classmates enjoyed them.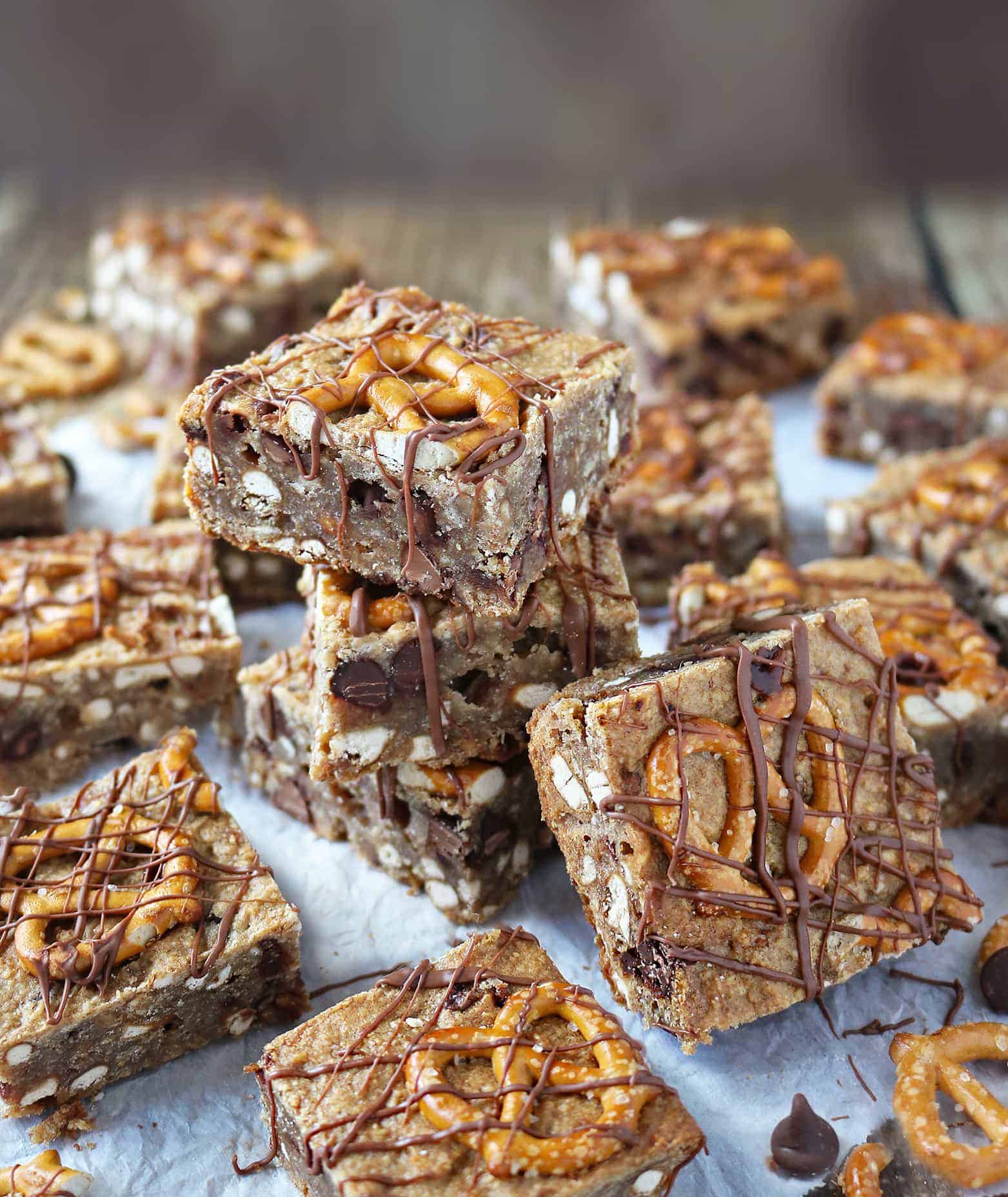 I can attest to the fact that that first batch was so ridiculously good – and easy to make!

If you have some oats, eggs, coconut oil, dates, chocolate chips, and pretzels in your pantry, you can easily whip up a batch of these with the help of your blender and oven!

Slightly crunchy and less crumbly than the second batch – this second batch is not only wonderful road trip food, but are just as delightful with a cup of tea or coffee for breakfast or dessert.