Deliciously intoxicating but not inebriating, this sweet, sour, and slightly spicy, Watermelon Paloma Mocktail is a refreshing addition to any celebration.

I've partnered with Sprouts on this recipe for Watermelon Paloma Mocktail. All opinions herein are my own. Thank you for supporting the brands that keep this blog spinning.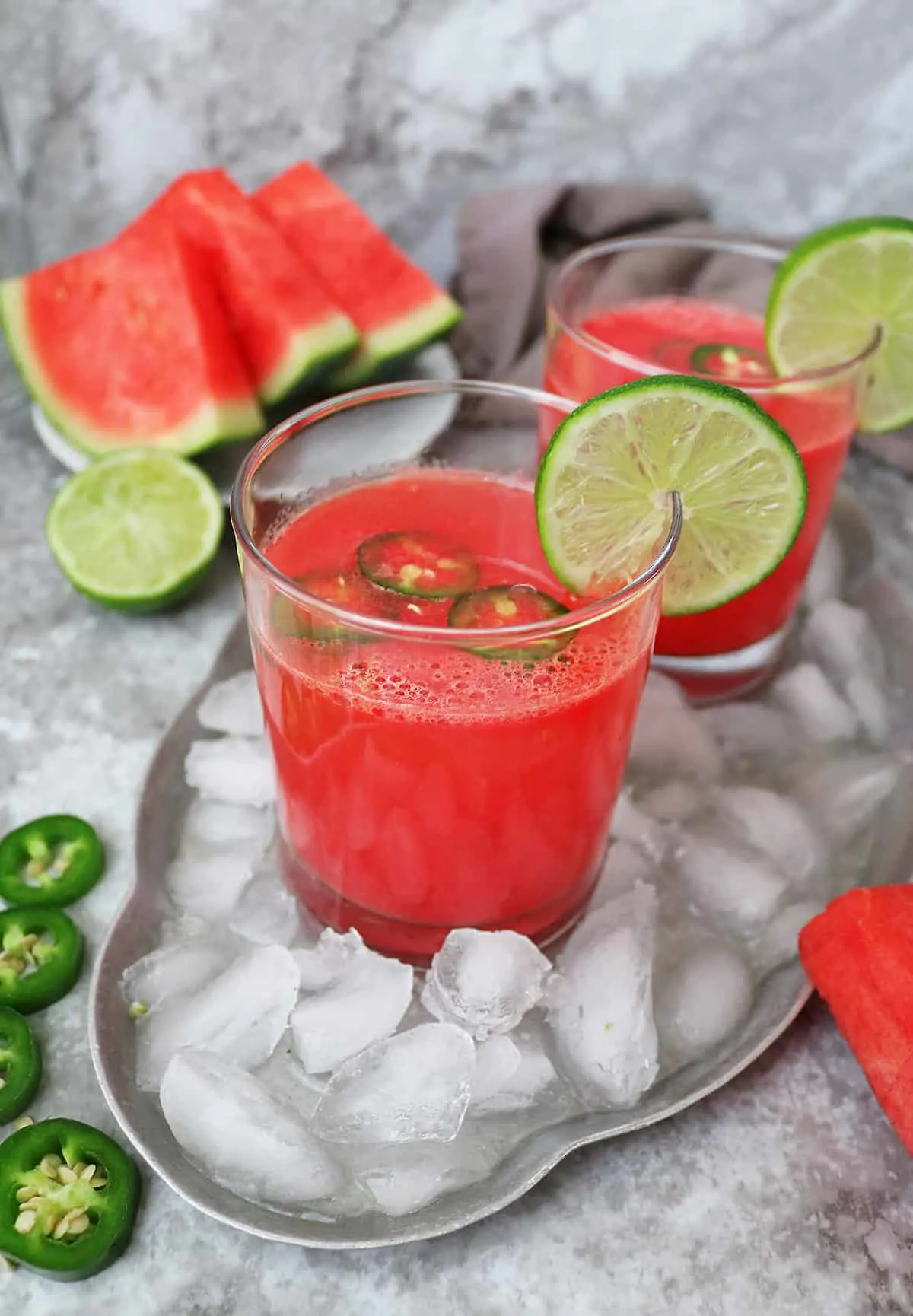 Cinco de Mayo is just around the corner, and, this year, a lot of celebrations will be happening at home.

When I first came to the US of A to attend college, I assumed Cinco de Mayo was a day to celebrate Mexico's independence. Take out the u from the word assume and that would be what I am for assuming. It took me awhile to learn that Cinco de Mayo was a celebration of the Mexican army's victory over France at the Battle of Puebla on May 5, 1862.
My curiosity got the better of me and I started ruminating on what was the most popular drink in Mexico. Some digging and Googling and I found The Paloma overtook several others in popularity.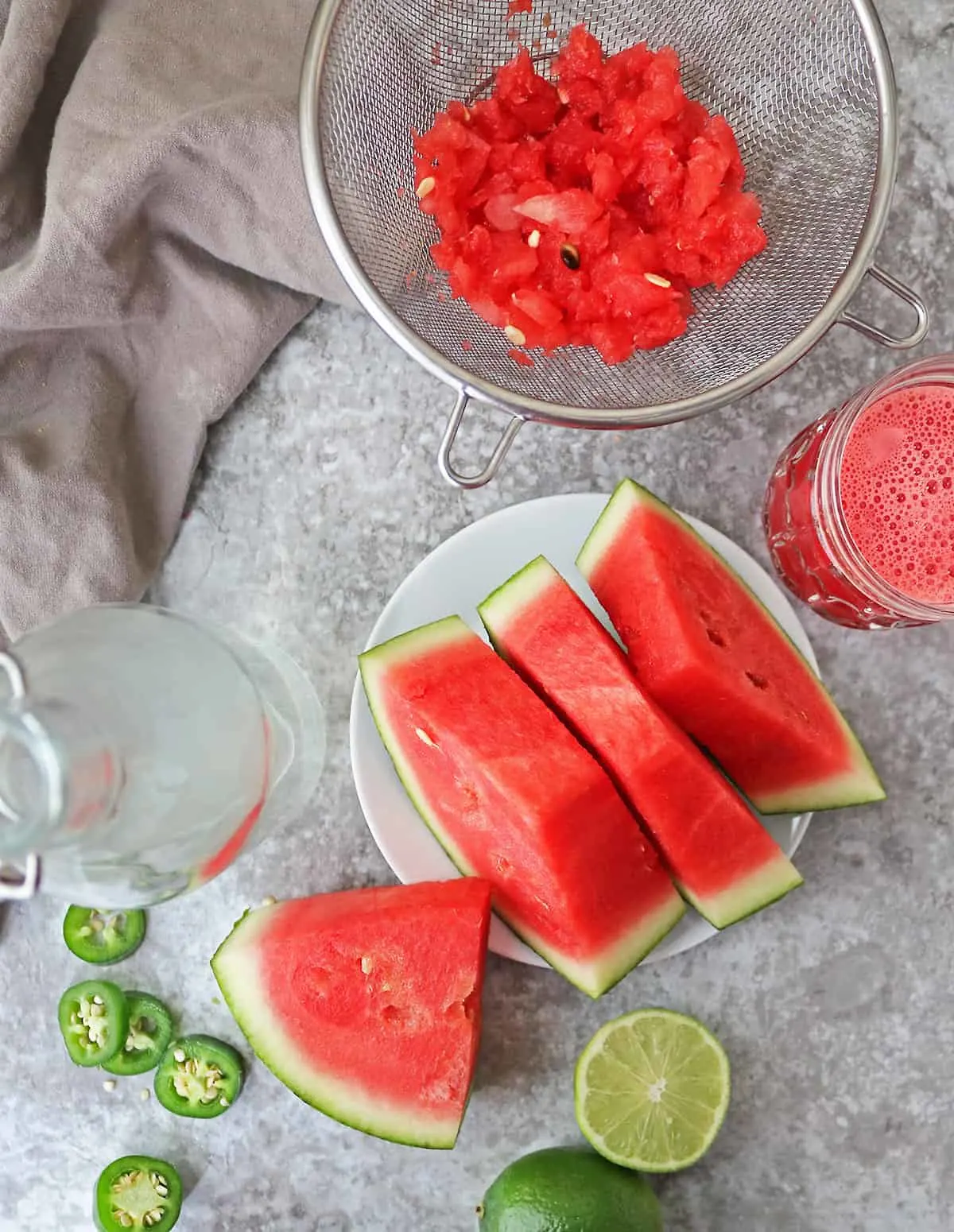 I tried to find out the origin of the Paloma and came up with several versions. One version is that it is named after La Paloma ("The Dove"), a popular folk song from the 1860s. Another version is that it was created by Don Javier Delgado Corona, owner and bartender of La Capilla, in Tequila, Mexico – who supposedly denied it in Meehan's Bartender's Manual.
Even though I had little knowledge of its exact origin, I was armed with several recipes, thanks to "Uncle Google" like my mom says.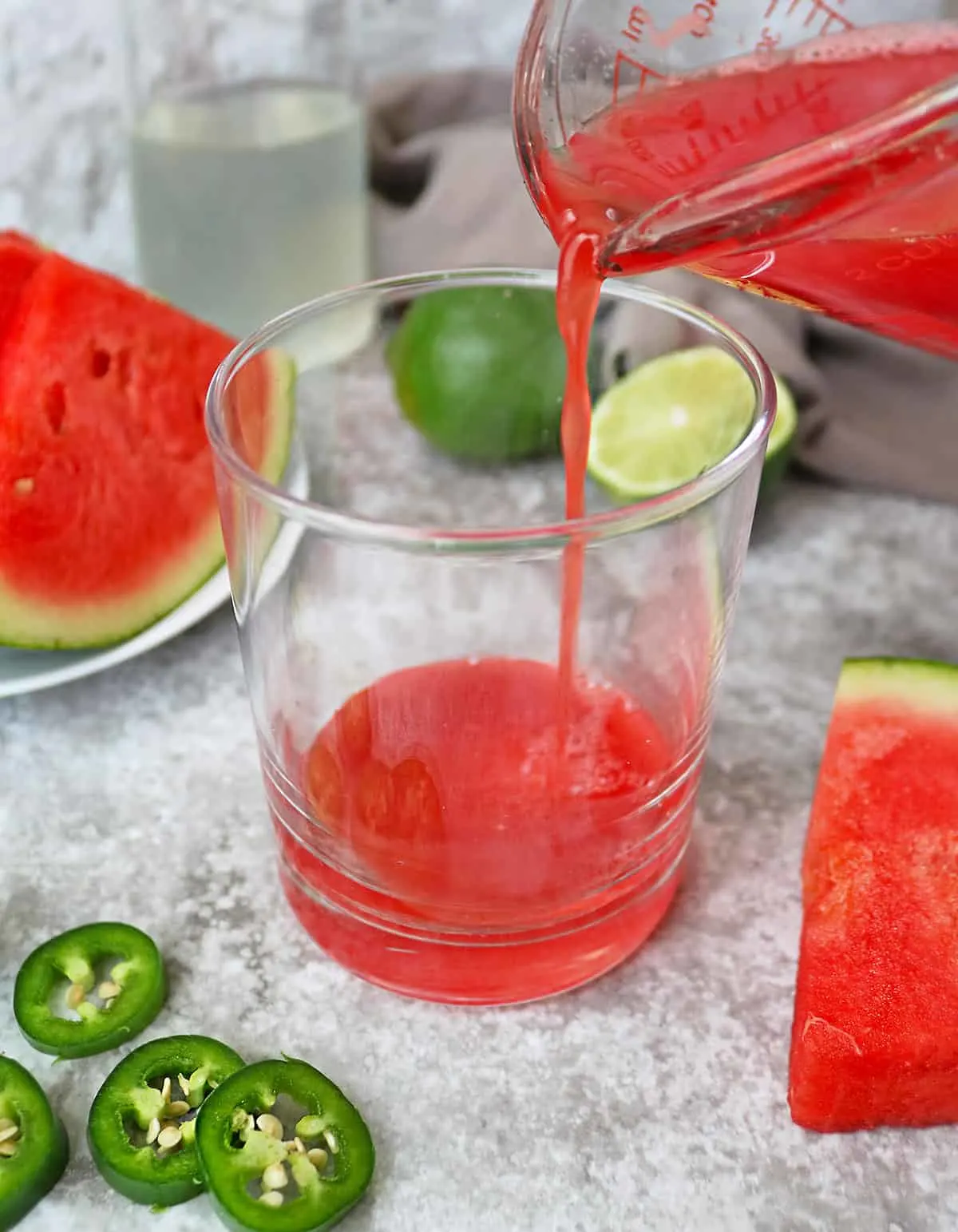 Most recipes for a Paloma called for tequila, grapefruit soda or grapefruit juice, fresh lime juice (if using a grapefruit soda) or lime soda (if using fresh grapefruit juice), and a bit of salt.

Armed with this knowledge, I decided to try out a mocktail version of this refreshing cocktail. But I had no clue exactly how I was going to pull one off. So, I headed to Sprouts.
Sprouts is one of the places on my weekly shopping rotation these days as I can find super fresh beets there. I love beets and lately I've been having a hard time finding fresh ones at most other stores.

But beets aren't the only fresh produce at Sprouts. Their fresh produce section is the largest section in the store and packed with fresh everything from avocados to zucchini – and this is where my daughter and I spend most of our time.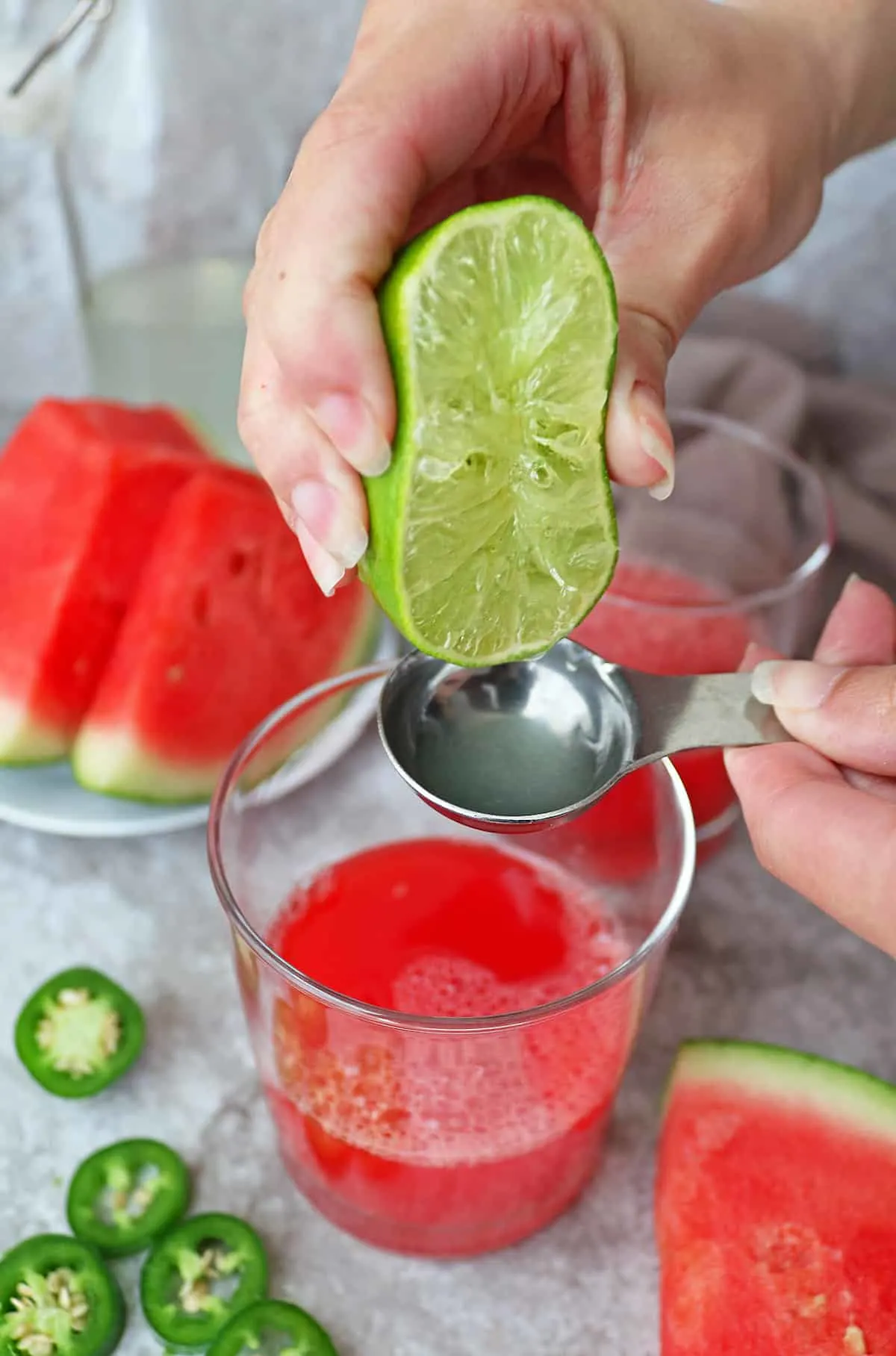 On our last trip, in addition to a bunch of beets, we also picked up some ripe mini watermelons. These little guys have seeds in them, but they are so super juicy and tasty. We also got a bunch of limes. And, while meandering through the other aisles, we came across some sparkling coconut water…and my grey cells started working.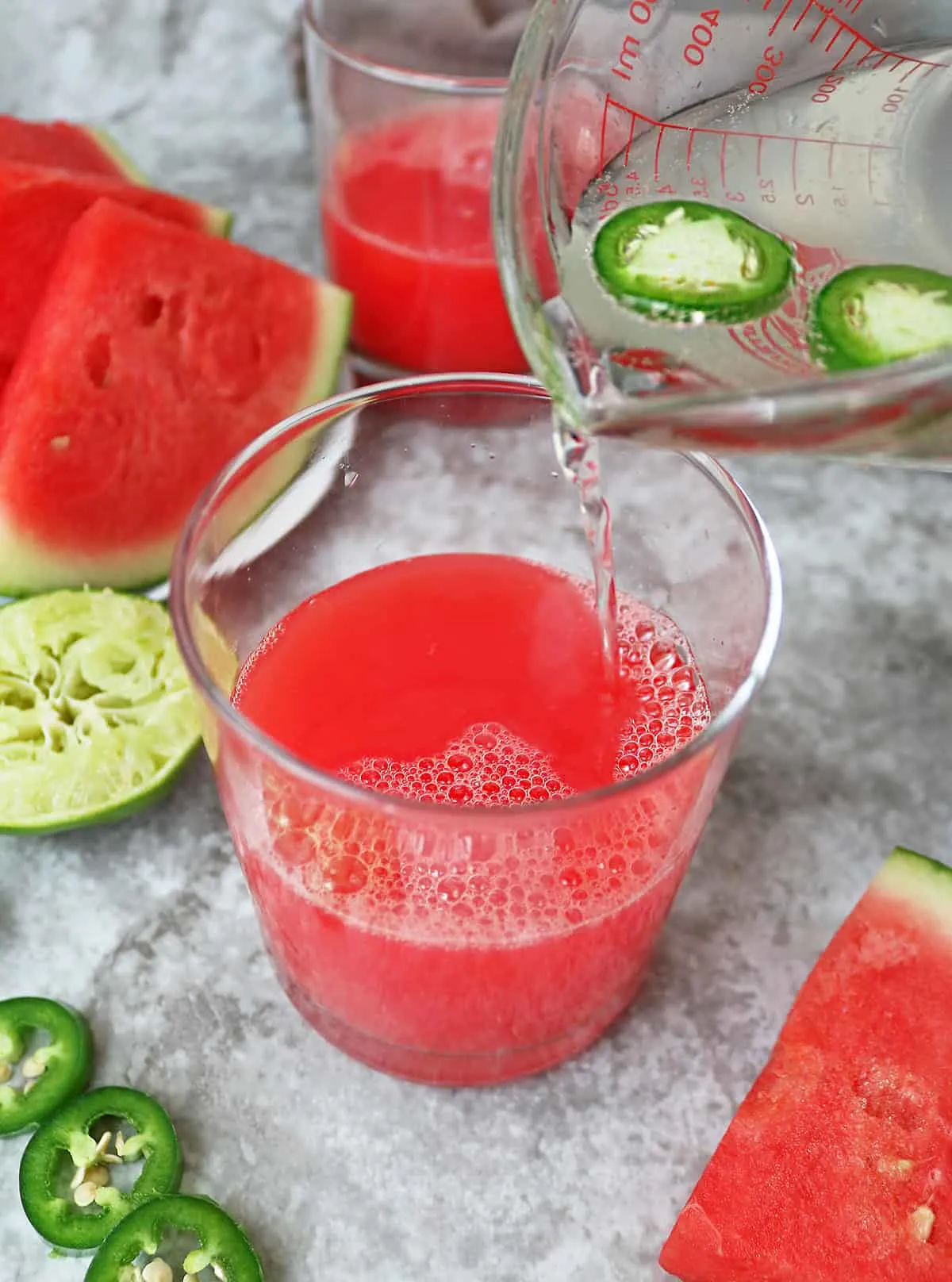 Instead of grapefruit juice and lime soda/ I decided to make a Paloma Mocktail with watermelon juice and sparkling coconut water!
In order to highlight The Paloma's signature flavors of sweet, sour and salty, I also decided to add in some fresh lime juice and salt. But I went a bit further and added in some spice in the form of sliced jalapeños as well.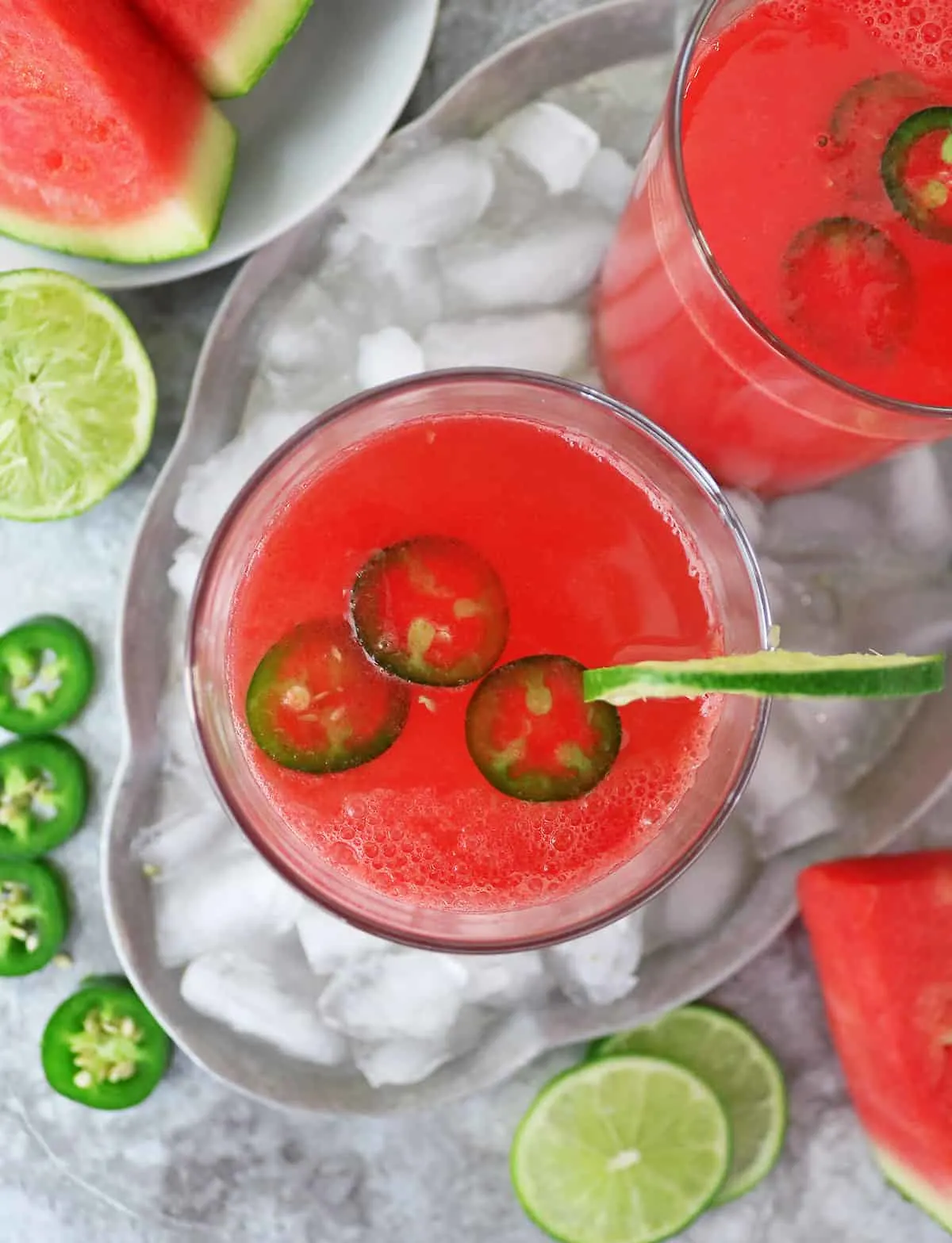 In order to get the hint of spice included in this Paloma Mocktail, I decided to infuse the sparkling coconut water with some slices of jalapeño. Using a pestle (you could also use a spoon), I gave the slices of jalapeño (while in the sparkling coconut water) a few gentle pounds to release some of the heat in their seeds. Now, if spice isn't your thing, then skip out on the jalapeño and this extra step.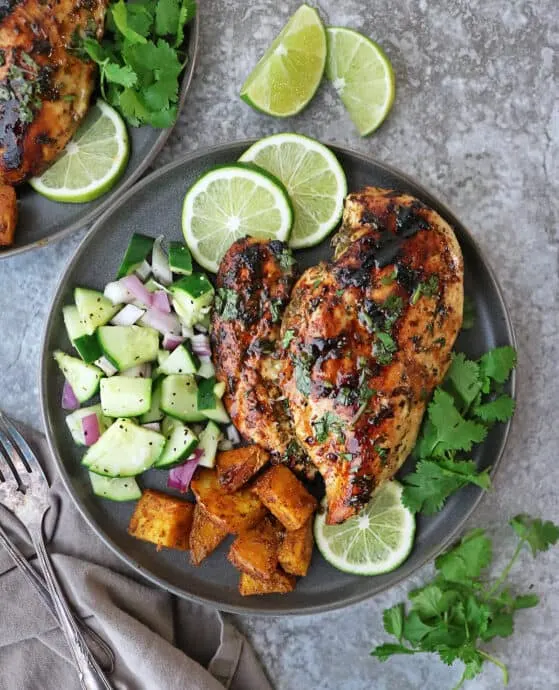 With fresh, sweet watermelon juice, fresh lime juice, sparkling coconut water, jalapeño, and salt, this Sweet Spicy Watermelon Paloma Mocktail is a refreshing and tasty drink to add to your Cinco de Mayo celebrations at home along with this Cilantro Lime Chicken!
This refreshing drink also pairs well with this rainbow of roasted veggies, these baked tindora fries, these chickpea avocado sandwiches, as well as chips and a big bowl of this roasted butternut squash dip!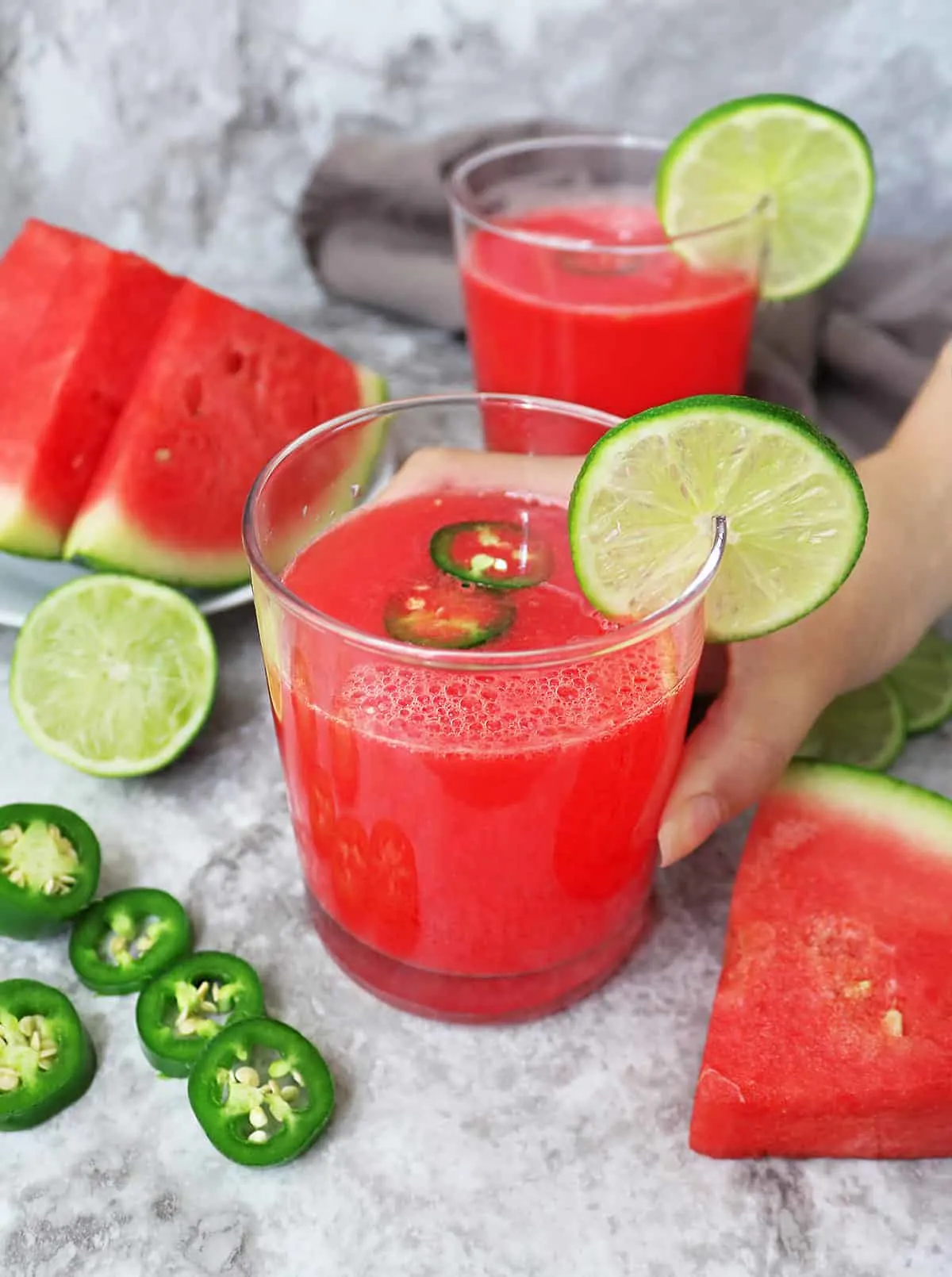 By the way, if you are fortunate to have a Sprouts close by and want to make this mocktail, Sprouts has a great selection of farm-fresh produce to make and garnish your mocktails with. They also have a wide-variety of better-for-you seltzers, spritzers, drink mixes and more to put your own spin on your favorite beverage.