Deliciously refreshing, this Watermelon Chia Parfait is a light and tasty dessert or a snack.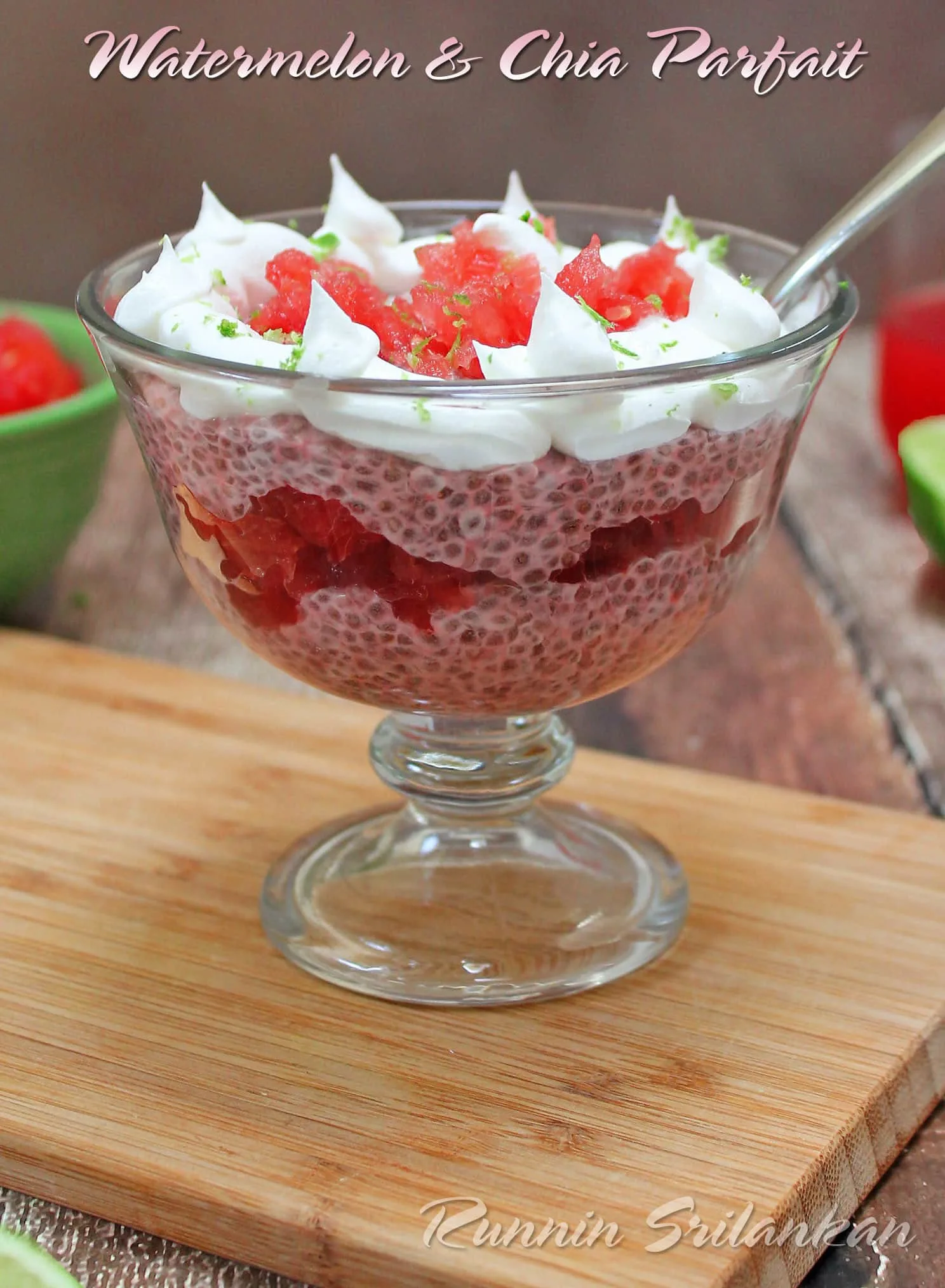 Once upon a time, I used to be a big advocate of opposites attracting – I used to think, the more the differences, the more there is to learn – right?
I mean – if you prefer yoga to running, I would love to know why; if you prefer Ethiopian food to Sri Lankan, clearly I will be broadening my horizons if I tried Ethiopian too; if you parent your child differently, maybe I need to take pointers; if you'd rather sip on cucumber water than devour a Watermelon and Chia Parfait…well…hmmm…I guess I lucked out, as I get ALL the parfait to myself!?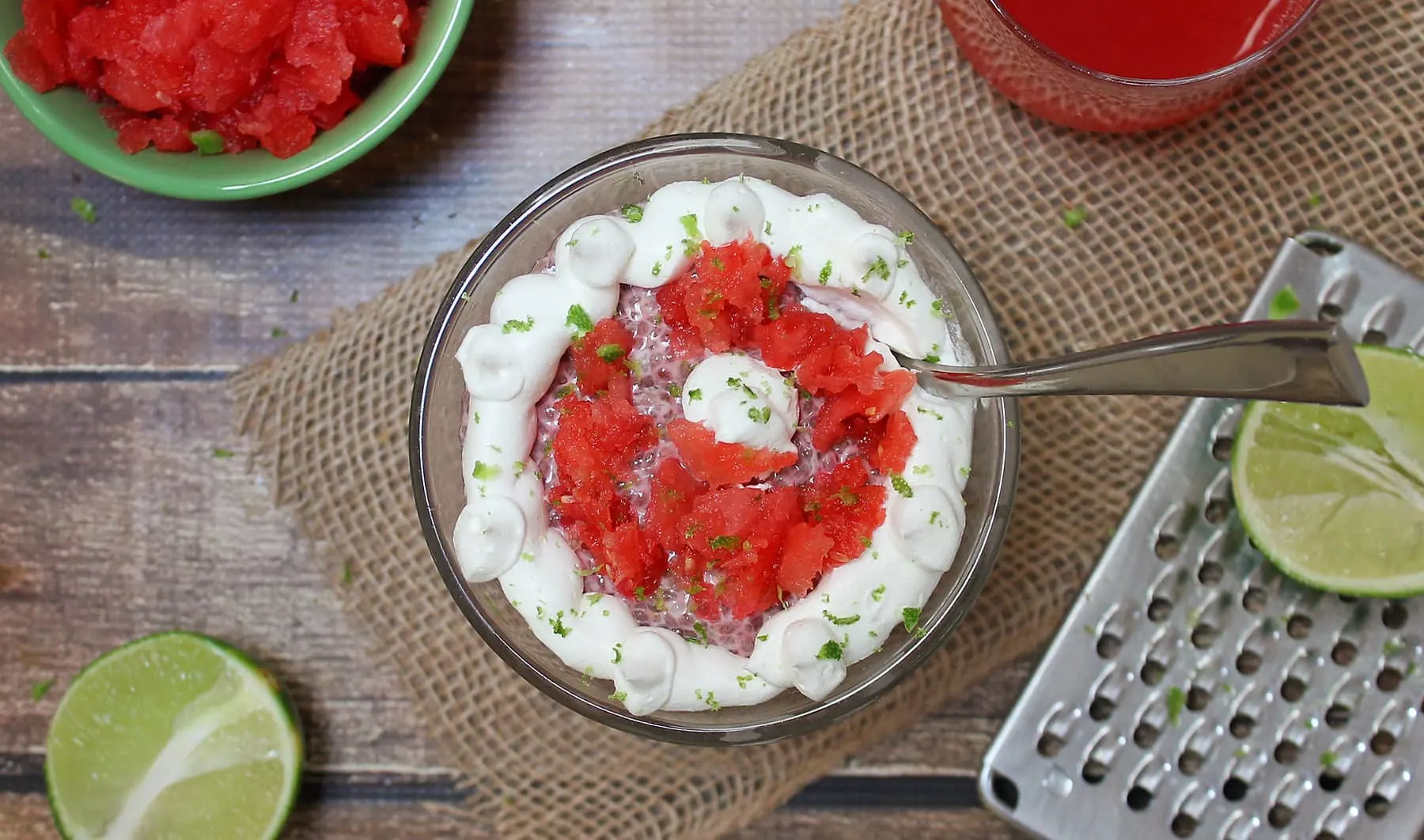 But these days, I have a hard time subscribing to this train of thought, these days, the more the differences, the more the turmoil and distance and heartbreak! And, I am not just talking about relationships of the romantic nature.
The relationships I have, no matter if they happen to be with family or friends or coworkers, tend to thrive when there's a common denominator or two or three!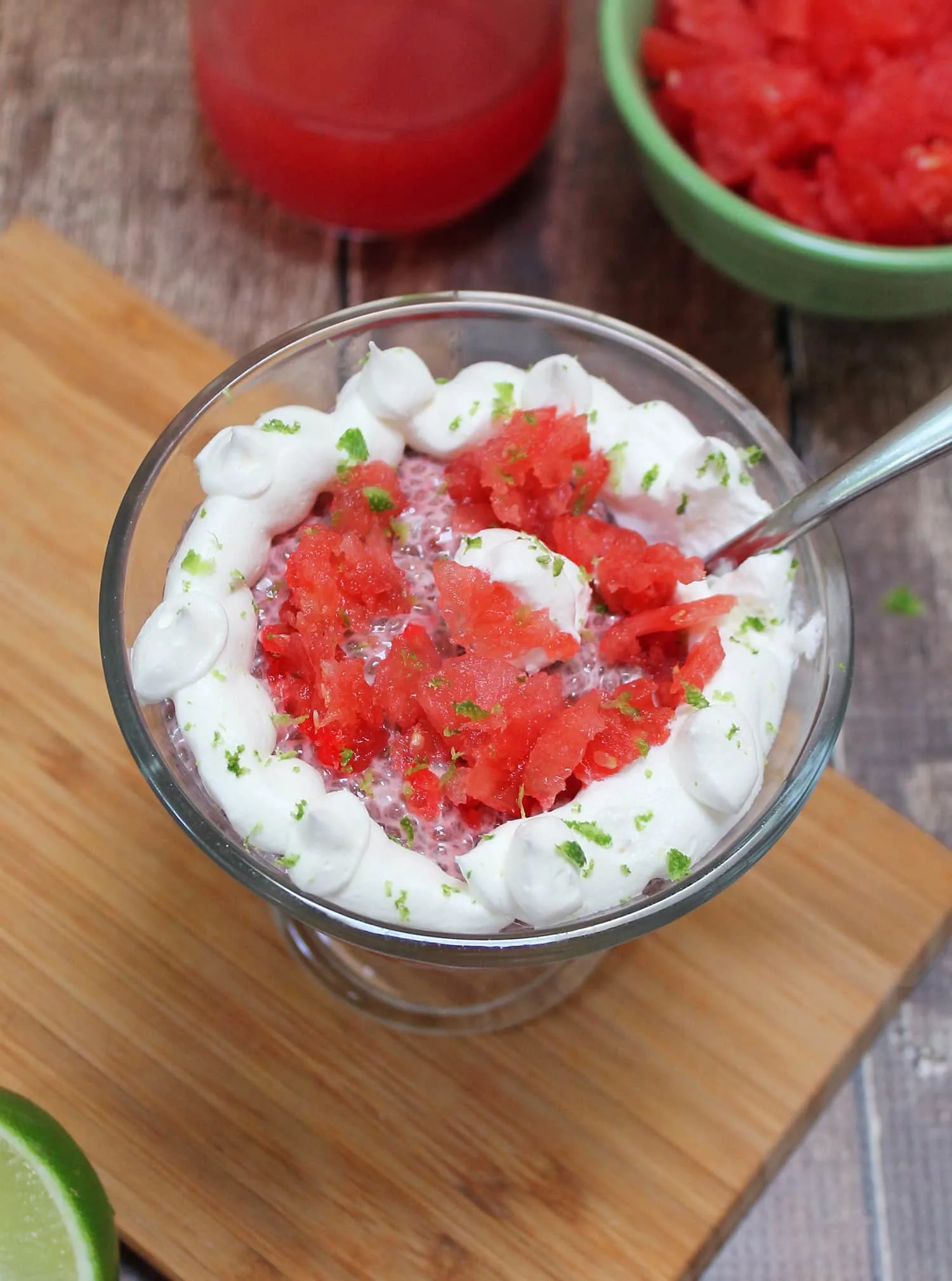 Take for example you and I; you could be a foodie who shares my love of watermelon, and, we could easily sit silently and enjoy this Watermelon Chia Parfait. Or, you could be a fellow food blogger who has been wanting to attend a Food Blogging Conference, and, to you I say – you gotta come down to Atlanta on Saturday, September 19th and attend SoFabU on the Road – with ME!
SoFabUOTR is a one-of-a-kind event that is filled with educational opportunities for us food bloggers! As I delve more into food blogging and join more groups and have more opportunities, the less I feel I know about it so I cannot wait to hear what keynote speakers such as Rebecca E. Parsons, Joyce Brewer, Summer Davis, and Nate Engels have to say!
SoFabUOTR is for one day, and one day only – and, that day is September 19th! It begins at 8:30am, and runs till 5pm with a happy hour from 5.15pm till 7:15pm ~ which is sponsored by Walmart Family Mobile. This year – Müller, Kraft, Mitsubishi, Johnny Rockets and iBlog magazine are some of the sponsors of this one day extravaganza. Please check out the SoFabUOTR website for the days agenda and to register! I sure hope I get to see you or Y'all there!
And…now on to the recipe for this refreshing twist on watermelon…