This decadently moist and gluten free, Beet Chocolate Oatmeal Cake is an absolute delight to savor when that chocolate craving hits ~ or, just because!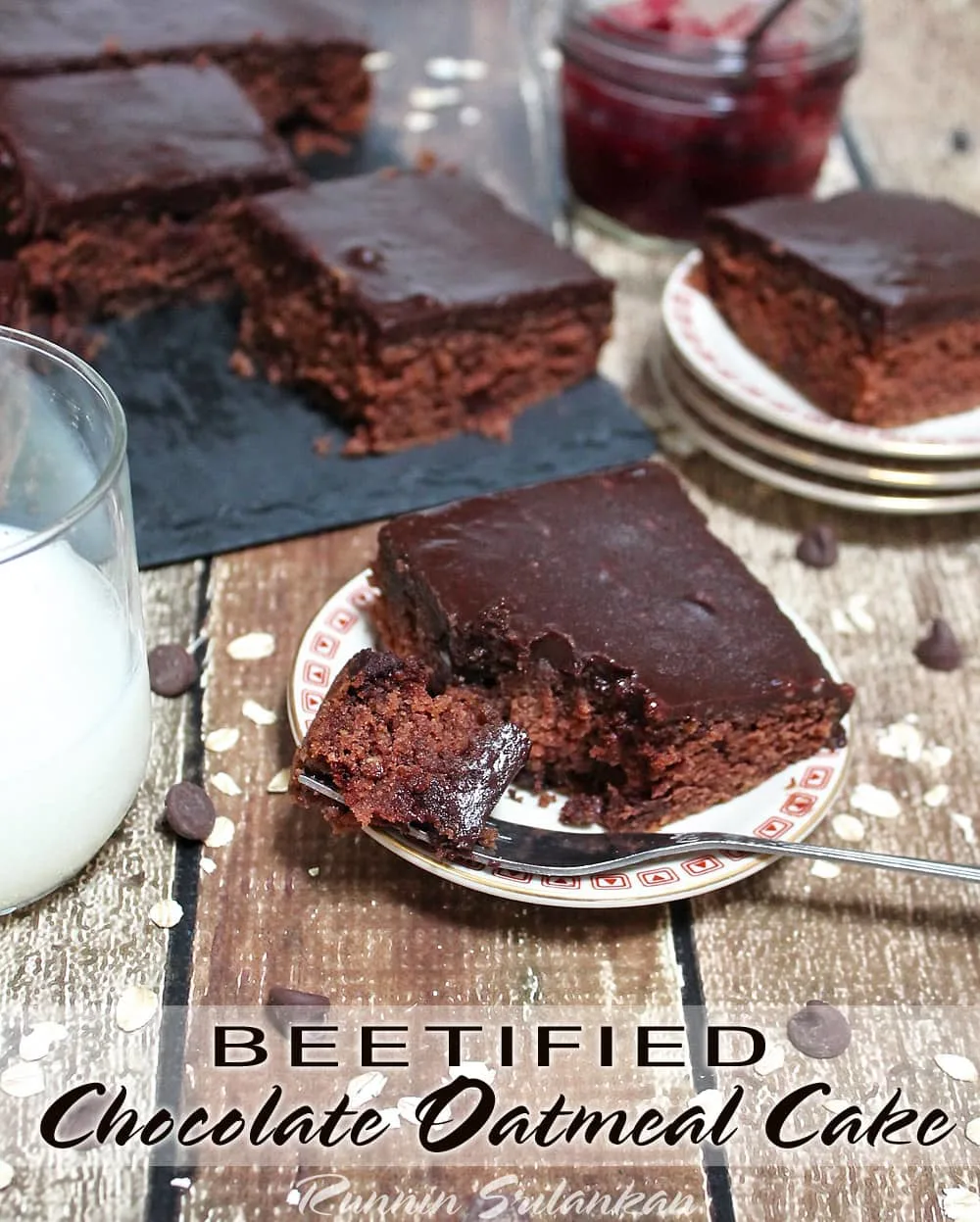 How about we make this confession Friday?
Hey, I will even start it off with one…
Way before I started this food blog, I was a food-blog voyeur.
Now, I didn't know much about this world of food blogging – but I knew about this one blog. I didn't leave any comments or indication that I was there, but, I returned every week to read and drool over the posts she shared! I followed along as she and her husband left everything behind in the US to move to the town of Cebu in the Philippines to work at an orphanage for a year and I followed them back to the US, after.
Y'all probably know I am talking about Lindsay and her husband, Bjork over at Pinch Of Yum! A few years ago, Lindsay posted a recipe she got from her coworker's grandmother for a chocolate oatmeal cake that she titled "The World's Best Chocolate Oatmeal Cake".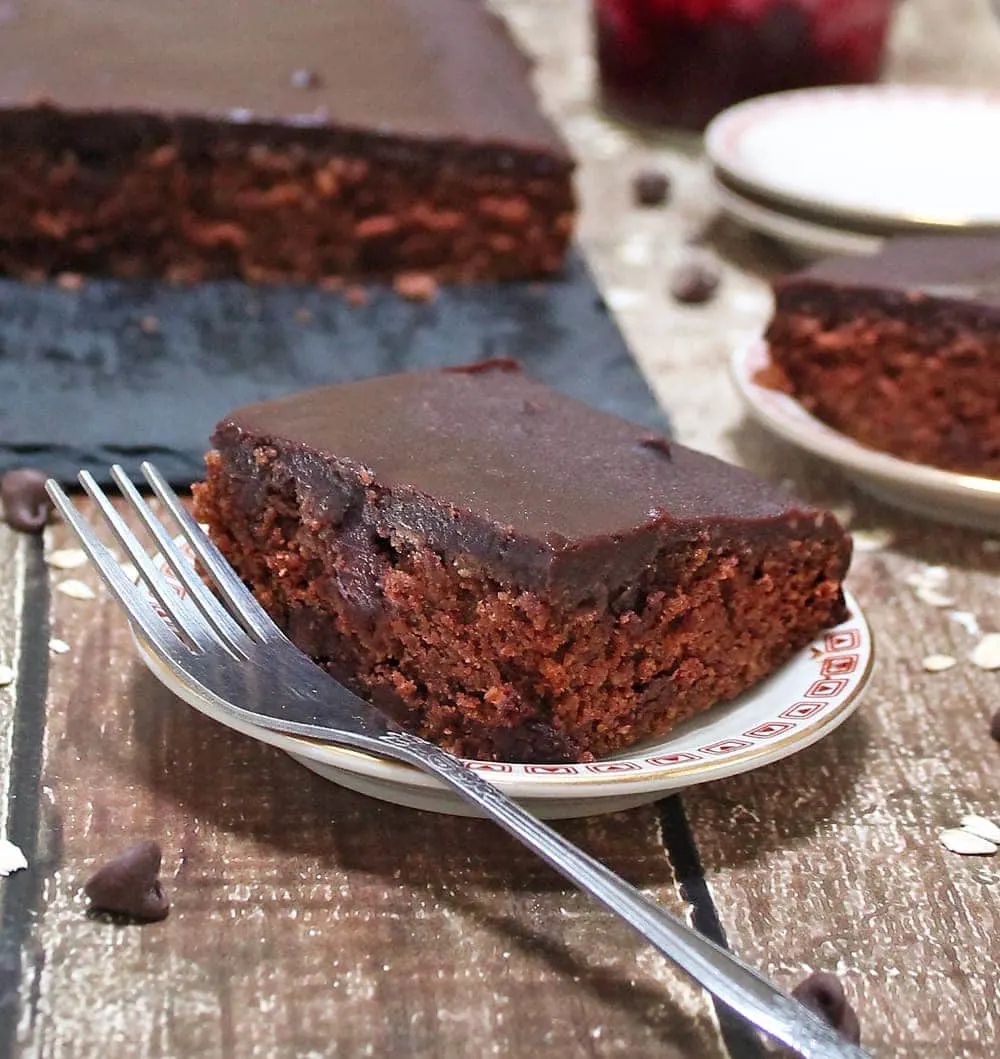 Recently, when my daughter and I were craving something chocolatey (this seems to happen on a daily basis), this recipe popped into my head and I figured this had oats and so – hey – oats and chocolate – why, that's breakfast anyway …if I add beets to it…well…. then, that's dinner – right? 😉
Even though I beetified this cake and changed the frosting up, I completely understand why this cake was titled "The World's Best Chocolate Oatmeal Cake"! It is so incredibly moist and light and chocolatey!
As we were digging into this cake, my daughter remarked that I'd been reading Pinch of Yum for a while now, and then she asked me why I kept coming back …I had to think about it (because when chocolate is in front of me, all I can concentrate on is chocolate)…and… I think it's because of Lindsay and Bjork's openness and transparency and humor inspite of everything – yes the recipes are mouthwatering and photography totally stellar, but, I have so enjoyed reading their candid, informative, and honest posts.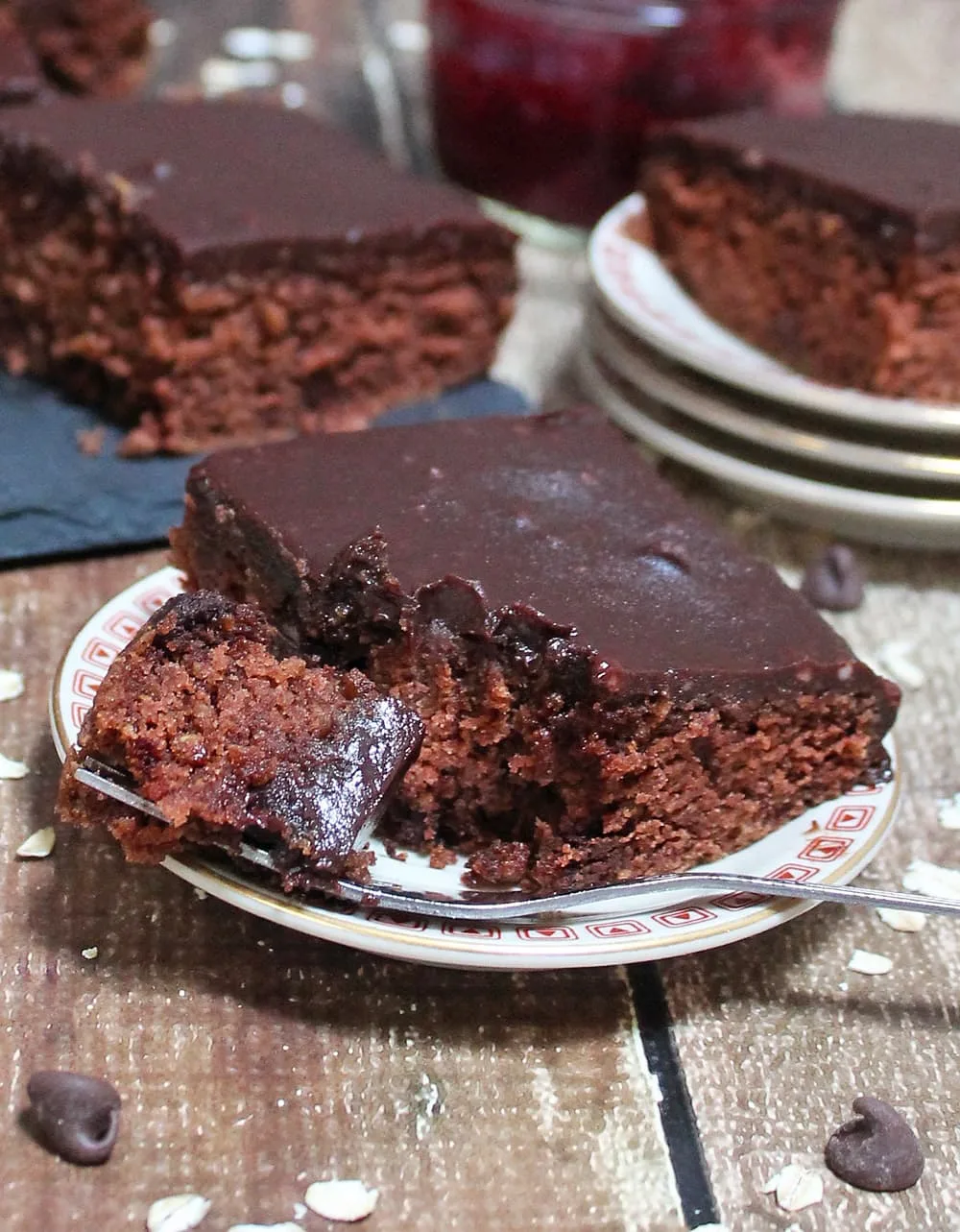 For more "Beetified" recipes or to see what's behind the "beetification" process, check these out:
Buckwheat Beet & Flax Seed Crackers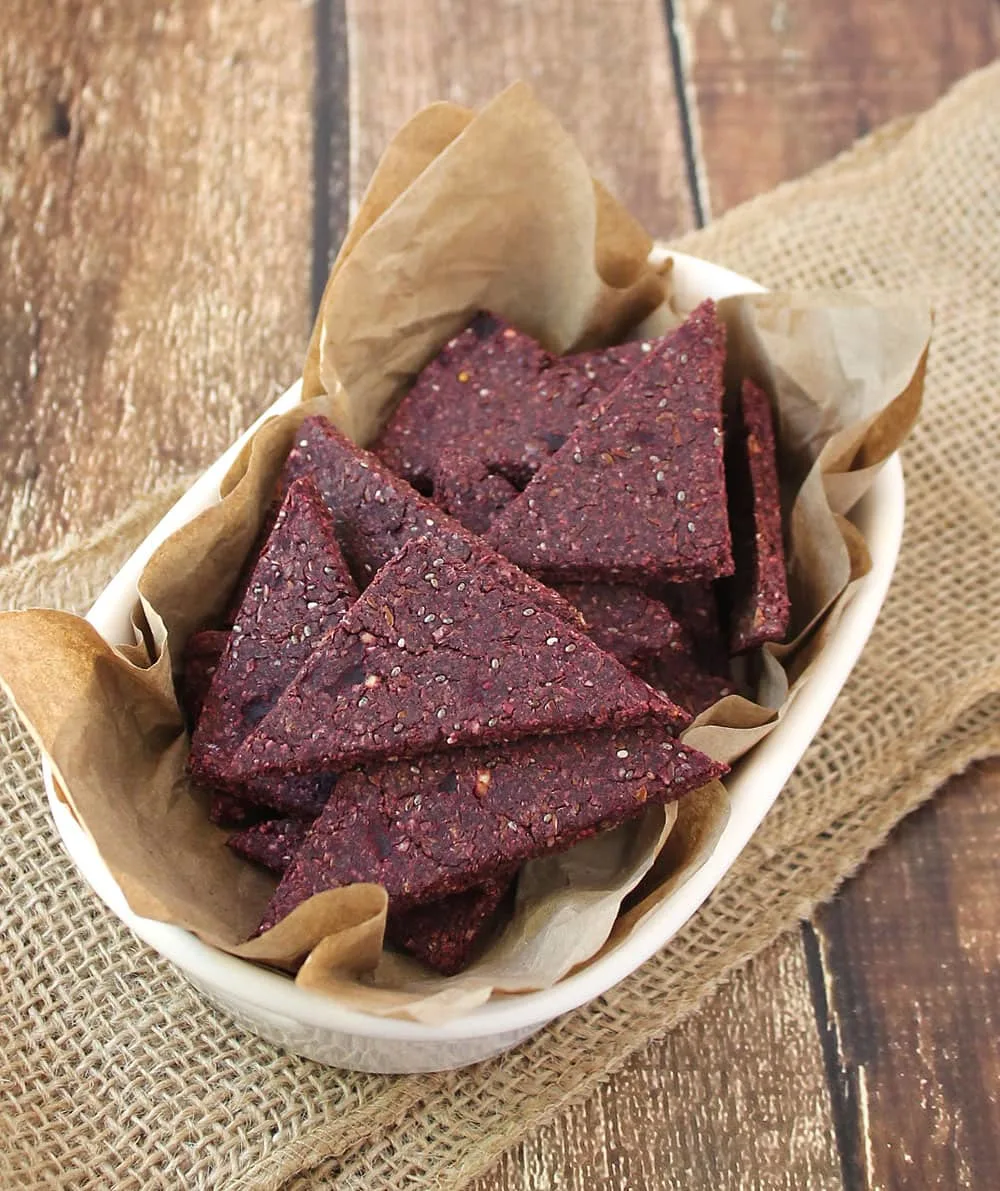 Gluten Free Baked Powdered Sugar Doughts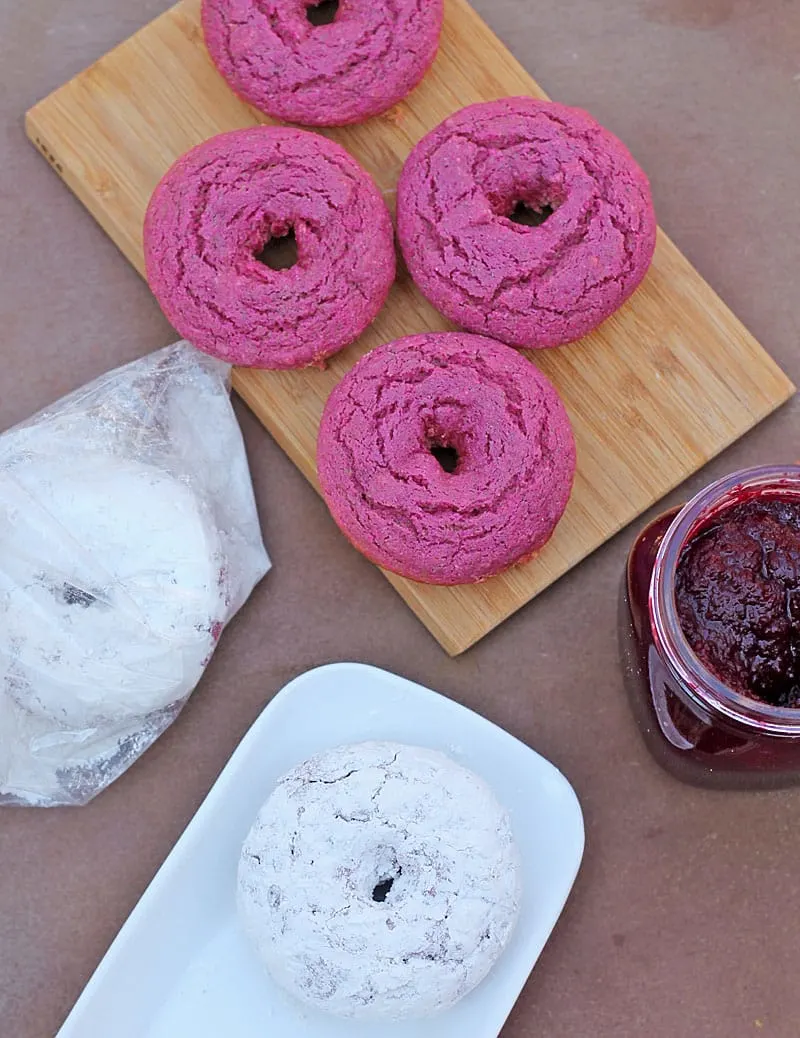 Banana Beet Nut Bread