This easy and delicious, savory Baked Oatmeal Risotto is a non-conventional spin on risotto as you know it. It is a filling and hearty dish that is perfect for dinner or even brunch.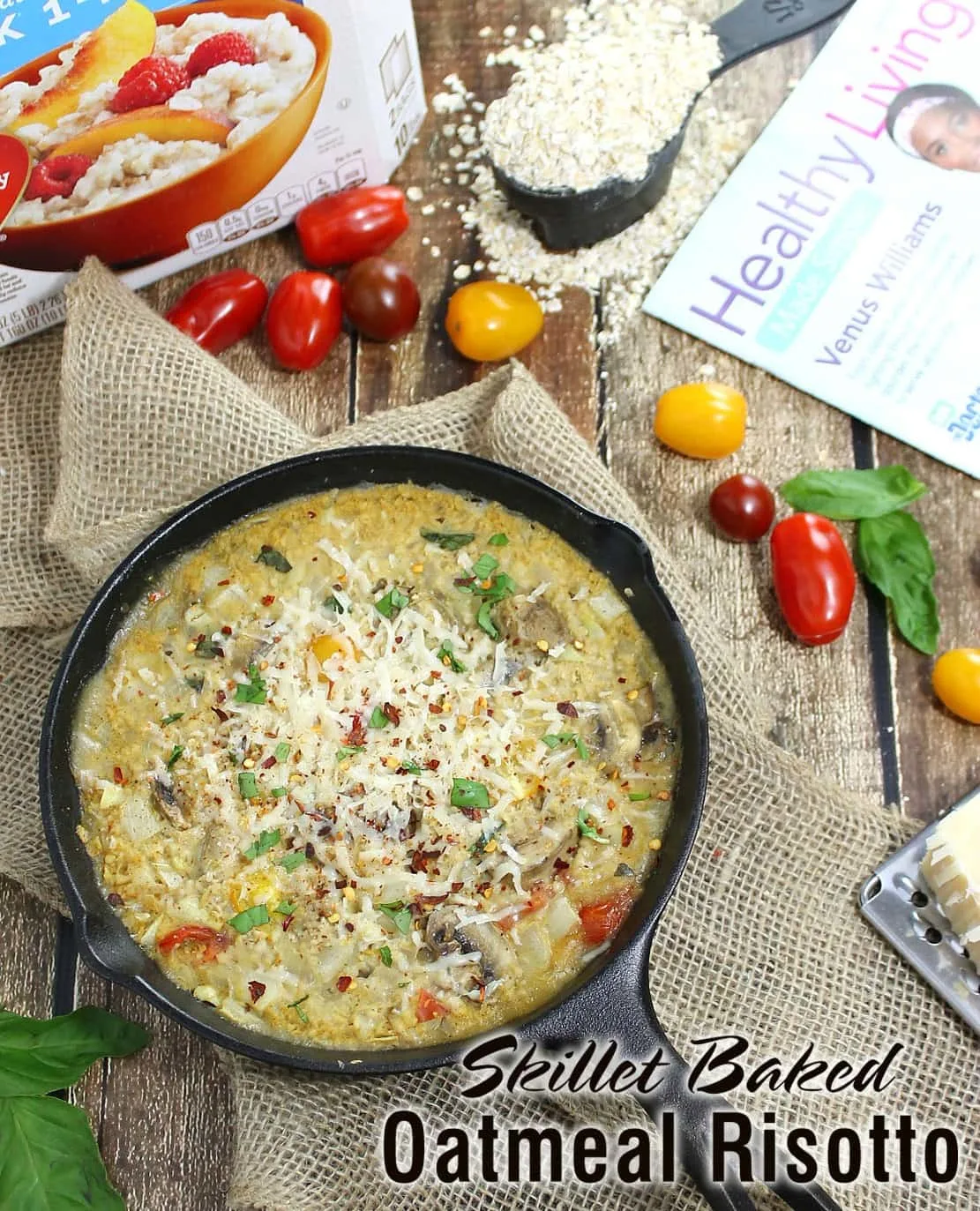 How many ways are there to cook oats?…
…is what I was thinking when I came across a recipe for Oatmeal Risotto in the Healthy Living Made Simple Magazine at Sam's Club, one evening as I was perusing the aisles.
I thought I had eaten oats every which way possible – from overnight oats to oatmeal bowls, to oats ground up in cookies, to oatmeal cakes, oatmeal pancakes, …even delicious oatmeal ice cream! But, when I saw this Oatmeal Risotto, I was flabbergasted – and that's putting it mildly!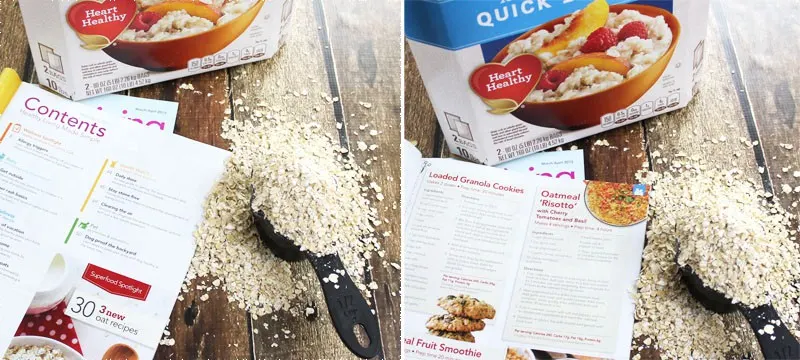 I could not imagine how this would taste – I mean – seriously – risotto – with OATS?!?!
Say what????!!!!
So, I had to do the only thing imaginable – I HAD to make my spin on this oatmeal risotto!
I picked up the largest container of oats I could find at Sam's Club where healthy living and eating is made easy. I also picked up a few other ingredients I thought I might need to make my spin on oatmeal risotto and rushed home to get dinner ready! (I also picked up some pre-packaged salads for backup – just in case this risotto didn't turn out as planned.)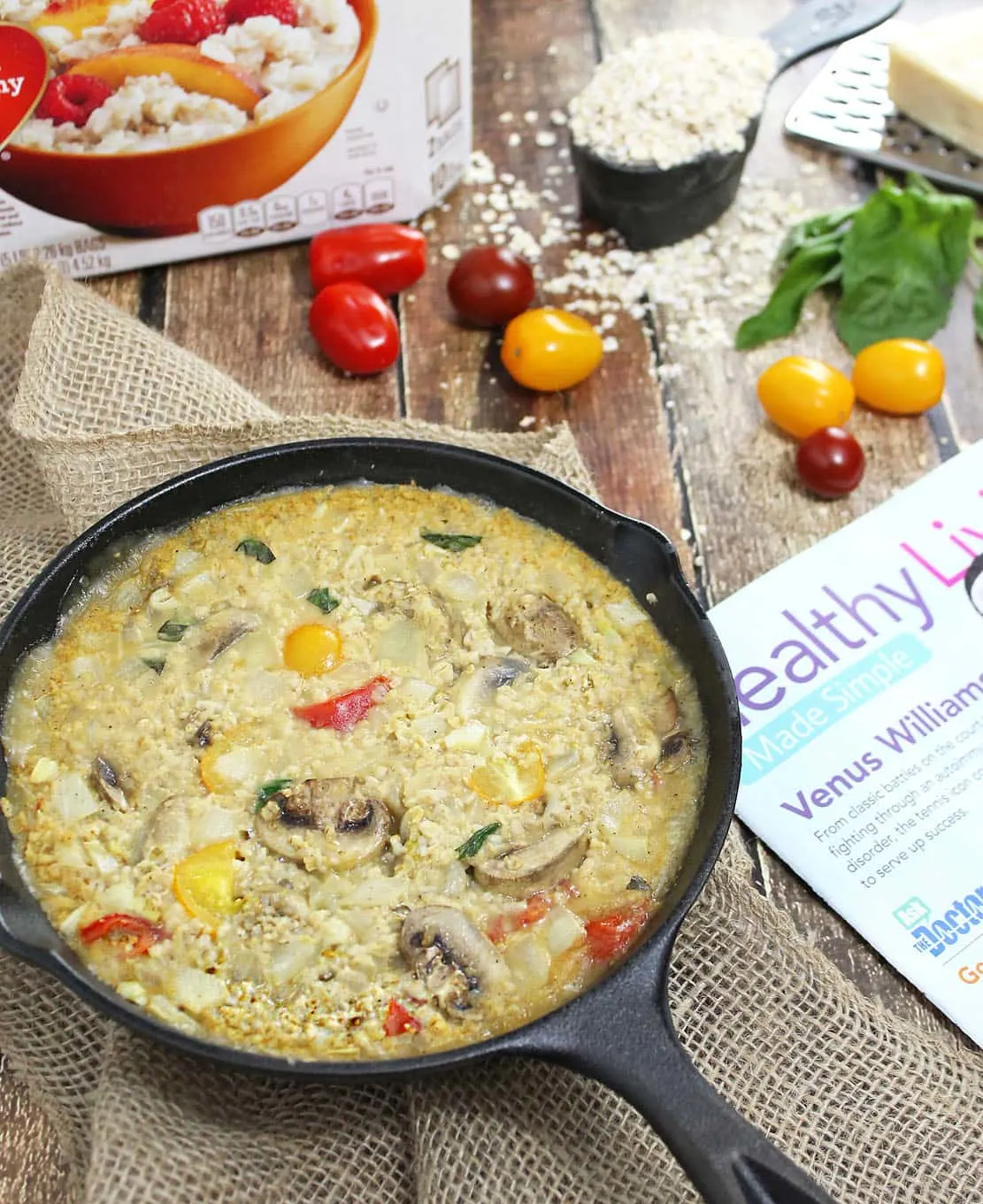 Did you know that oats are considered a
From most of the recipes round here on this blog, y'all know I try to eat pretty healthily. I eat oats because I know that they are full of fiber and have an uncanny way of reducing "bad" cholesterol. My daughter sometimes even uses oats as a face scrub!
But, according to an article in the Healthy Living Made Simple Magazine, a diet high in oats can also help improve blood pressure as well as help lower the risk of cardiovascular disease.
This same article went on to mention a study done by the University Hospital Mannheim in which Type 2 diabetes patients who were given oatmeal as part of their diet achieved a 40 percent reduction in their insulin dosage.
Oats were also given a shout-out in the treatment of headaches, depression, tension, insomnia (this must be why I sleep like a rock – literally), anxiety, and nerve pain!
And, hence, their superfood label!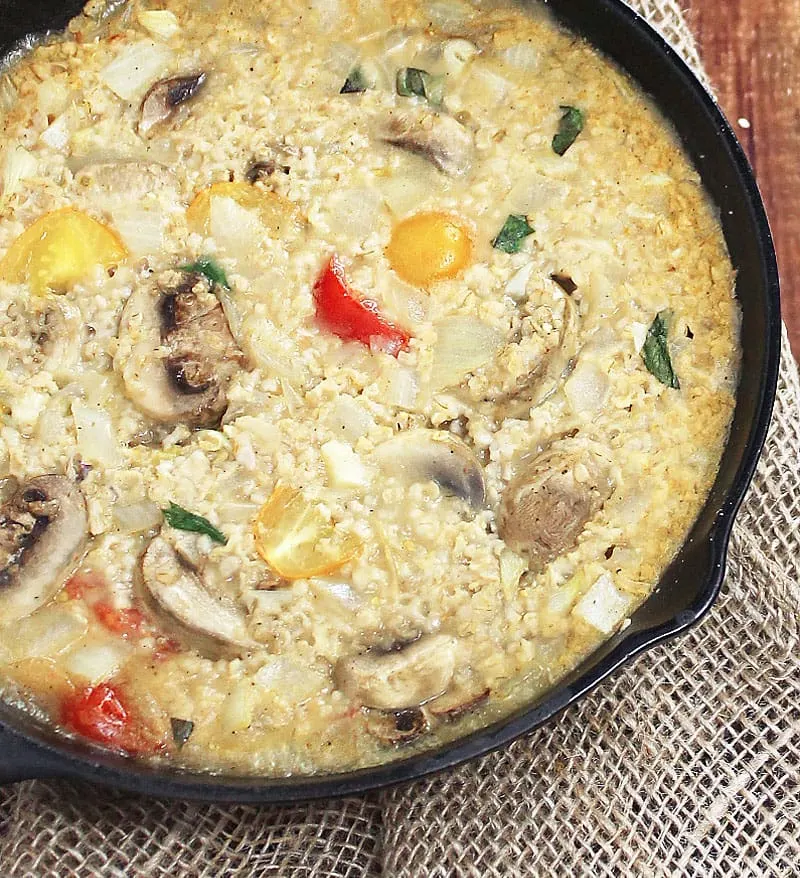 Now, the original recipe for oatmeal risotto specified that the oats be cooked and placed in the fridge for at least 4 hours.
Personally, dinner is always a rush, and 4 hours I did not have. So, I changed that up too. In making my version of oatmeal risotto, I decided to go the baking route. Besides, baking involved only one skillet and one cutting board, and one measuring jar! Less time + less mess = Win! Win!
I also substituted almond oil for grapeseed oil. Though, olive oil works well too. I also used cherry tomatoes instead of regular tomatoes and added in some onion and mushrooms. I started this risotto off on the stove-top and ended it in the oven – and then I asked my daughter to taste test it, while I set up my props and photo area…and before I fully realized what was going on – she had eaten 1/3 of it!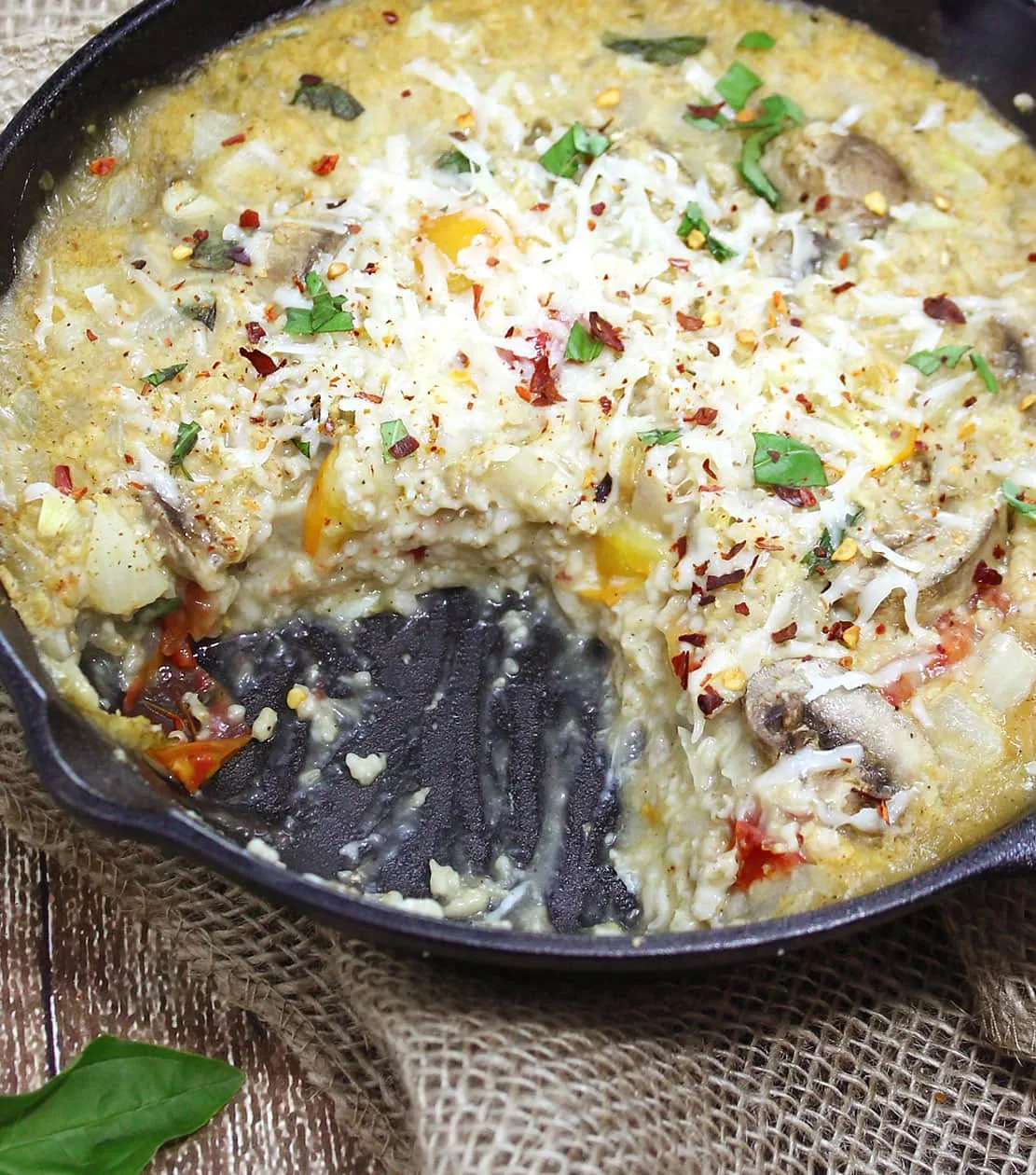 So, I had to make another skillet of it to photograph!
My skepticism of this oatmeal risotto was totally unfounded – this recipe might sound off the wall – but, y'all cannot deny your tastebuds from savoring this level of deliciousness!
Now, please do share – what's the most unconventional way YOU have tried oats?