This shop has been compensated by Collective Bias, Inc. and its advertiser. All opinions are mine alone. #GiveLifeMoreFlavor #CollectiveBias
This Easy Smoked Sausage And Veggie Breakfast Sauté is packed with tons of flavor and veggies – what's not to love, eh?!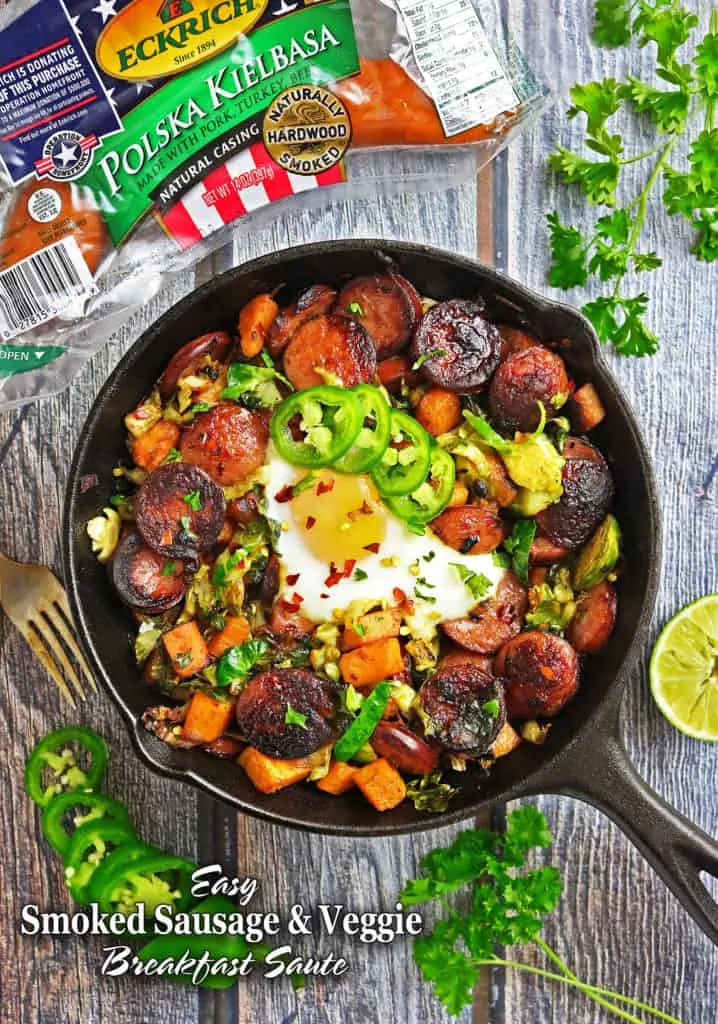 Without a single afternoon thunderstorm forecasted, my daughter and I figured this Saturday would be perfect for a yard sale.
She had been cleaning out her room in anticipation of her upcoming move to college, so, armed with a plethora of books, board games, clothes and electronics, we opened up our yard sale at the hot and muggy hour of 11am!
Now, where we are, most yard sales seem to start around 8am and close up around 11am.
But, with my daughter deep in slumberland until 10 or 11 most weekends, we figured 11 would be a good time to start.
To be honest, I didn't think we'd have many takers…
I hurried through my portion of this Easy Smoked Sausage And Veggie Breakfast Sauté made with onions, garlic, lime, Brussels sprouts, sweet potato, egg, and Eckrich Polska Kielbasa Natural Casing Rope Smoked Sausage, before my daughter woke up so I could get a start on pre-yard sale hijinks. I had gotten our yard sale signs at Walmart when I also happened to pick up some Eckrich Polska Kielbasa Natural Casing Rope Smoked Sausage.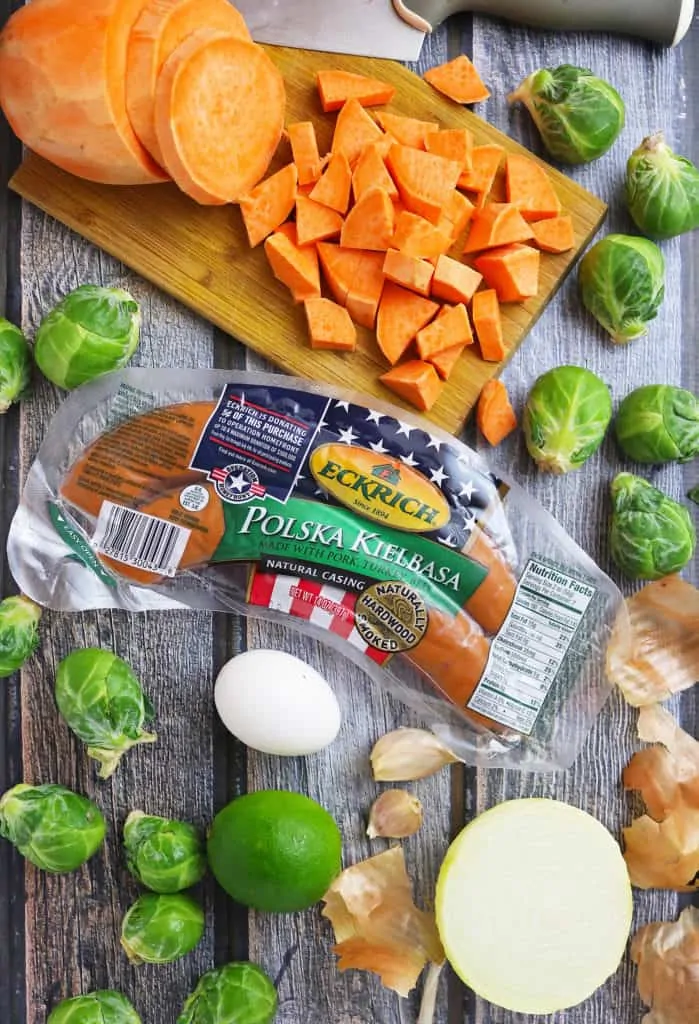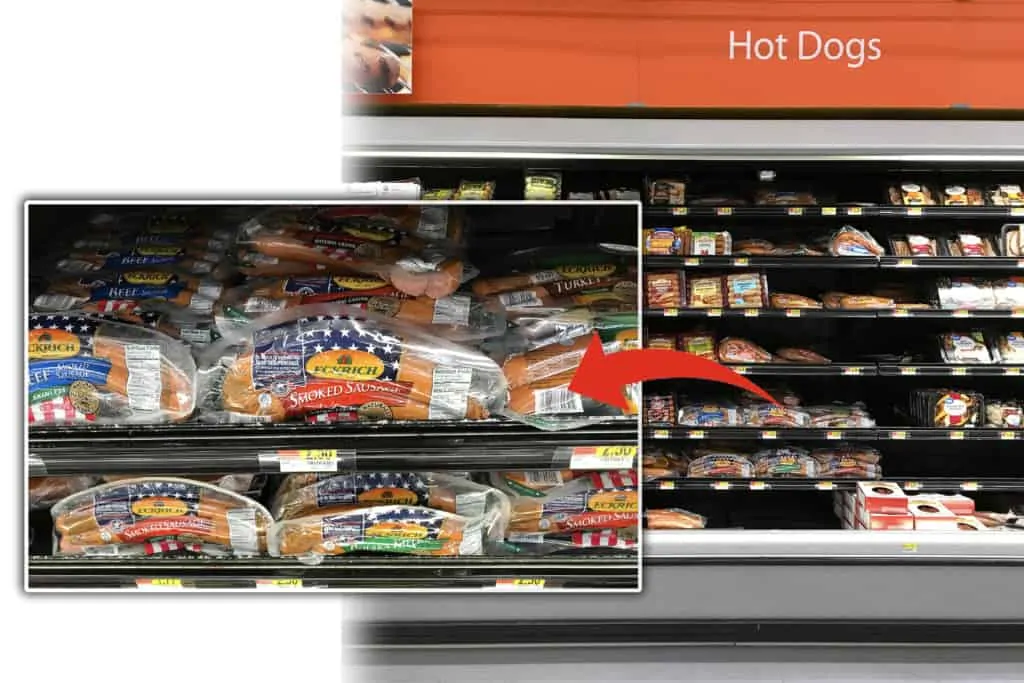 To be honest, I didn't think many people would stop by.
But, I am glad that I was wrong.
We ended up having quite a few interesting people cross our paths during that yard sale.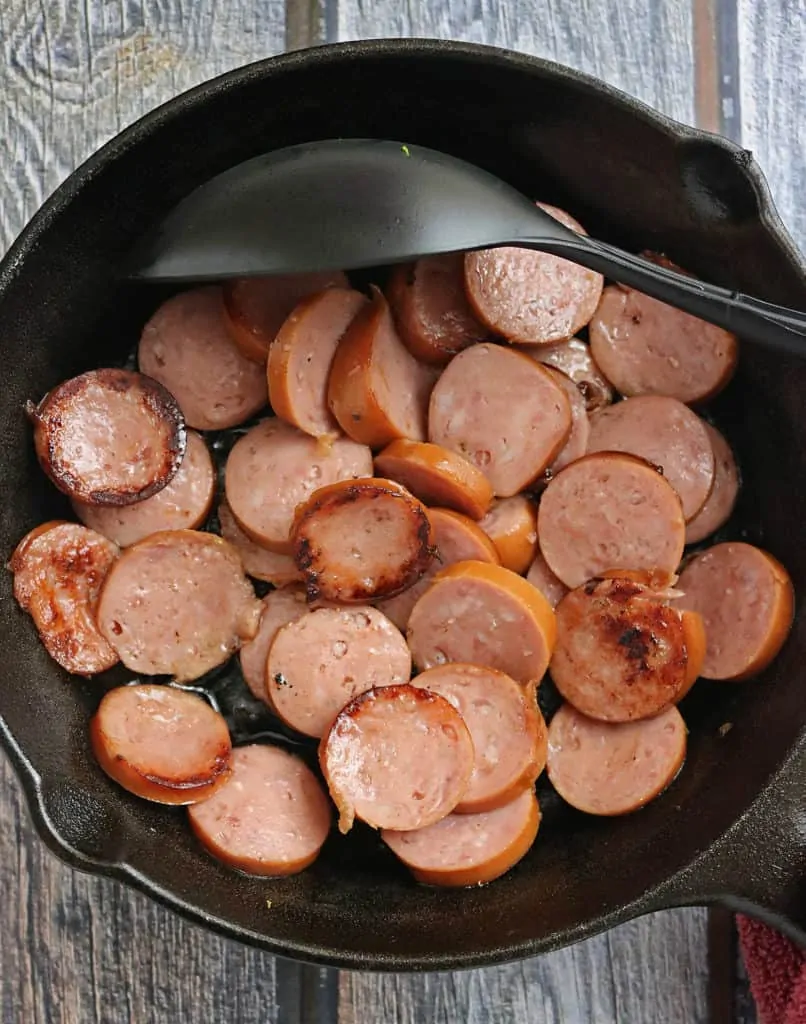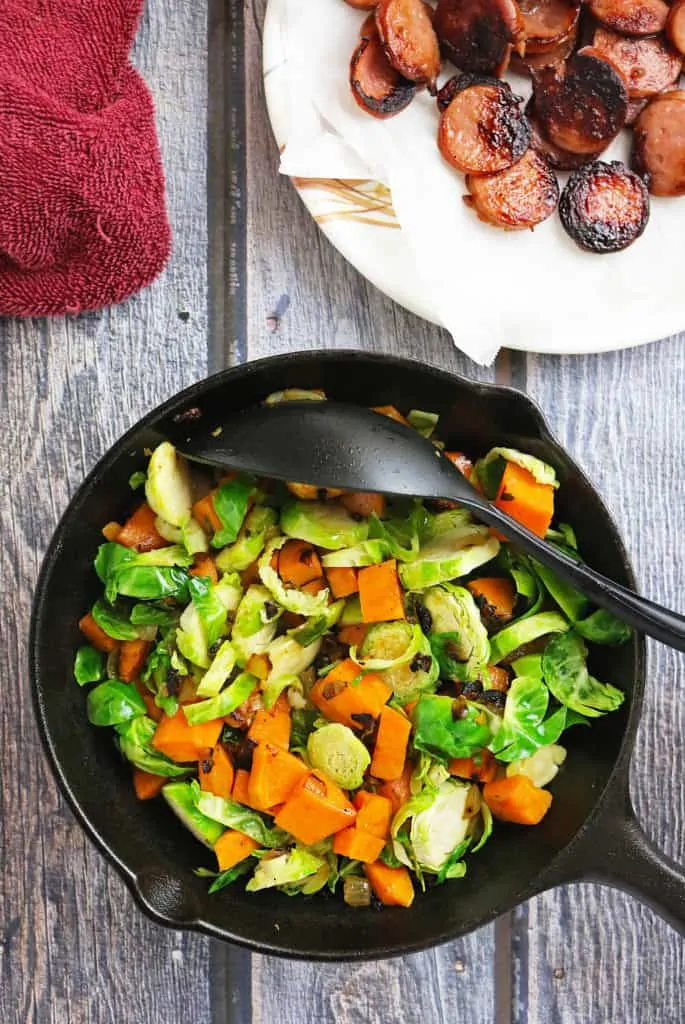 There was this one older gentleman who, being so proud of his daughter who was a pediatric neurosurgeon, stood in our driveway, under that HOTlanta sun, and shared with us some of his daughter's success stories after he heard of my daughter's friend who is still in the hospital with a traumatic brain injury after a skateboarding accident.

Then there was the sweet lady who seemed to love books more than even my daughter did and ended up buying more books than she could carry – for herself and her 11 grandkids! And, then there was this chap who had come to the States recently who laughingly mentioned that in America we sell what we are going to throw out and people actually buy it. Of course, after that quip, I expected him to leave empty handed, but was surprised when he ended up leaving with more than $20 dollars worth of loot – and, we were selling everything for $1!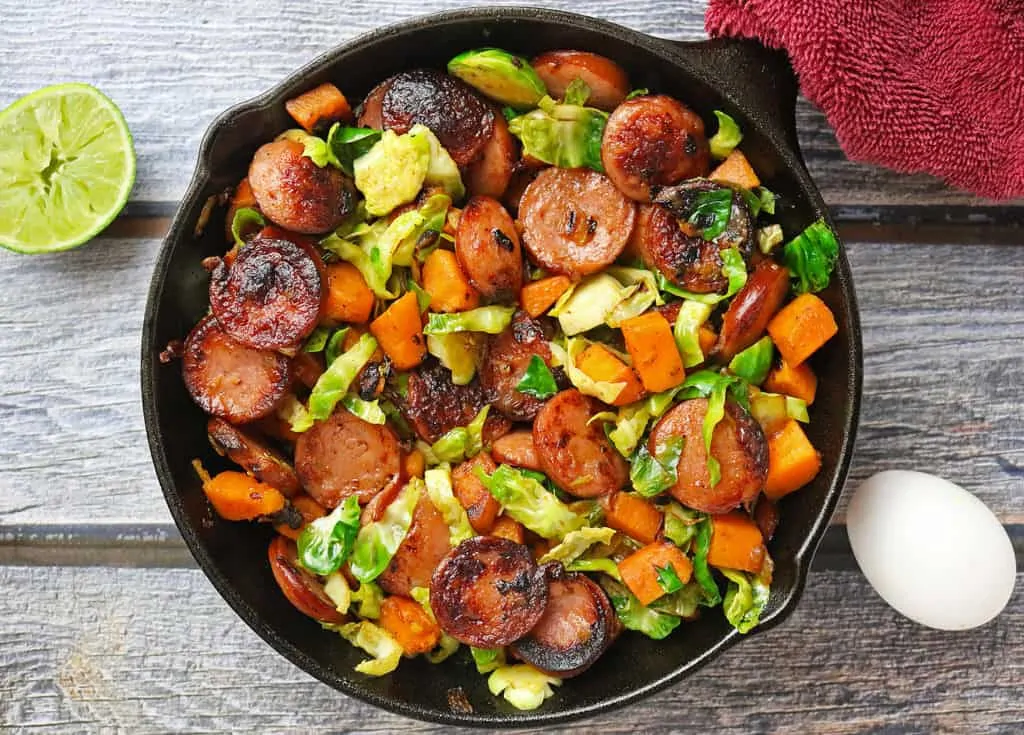 All in all, we sold more stuff than I thought we would. Of course we still had stuff to donate. But, before I dropped off that donation pile, I had to grab me another quick serving of this Smoked Sausage And Veggie Breakfast Sauté. My mom and sister happened to come by for the yard sale and they suggested that this sauté could just as easily double as a lunch sauté, a dinner sauté or even a brunch one!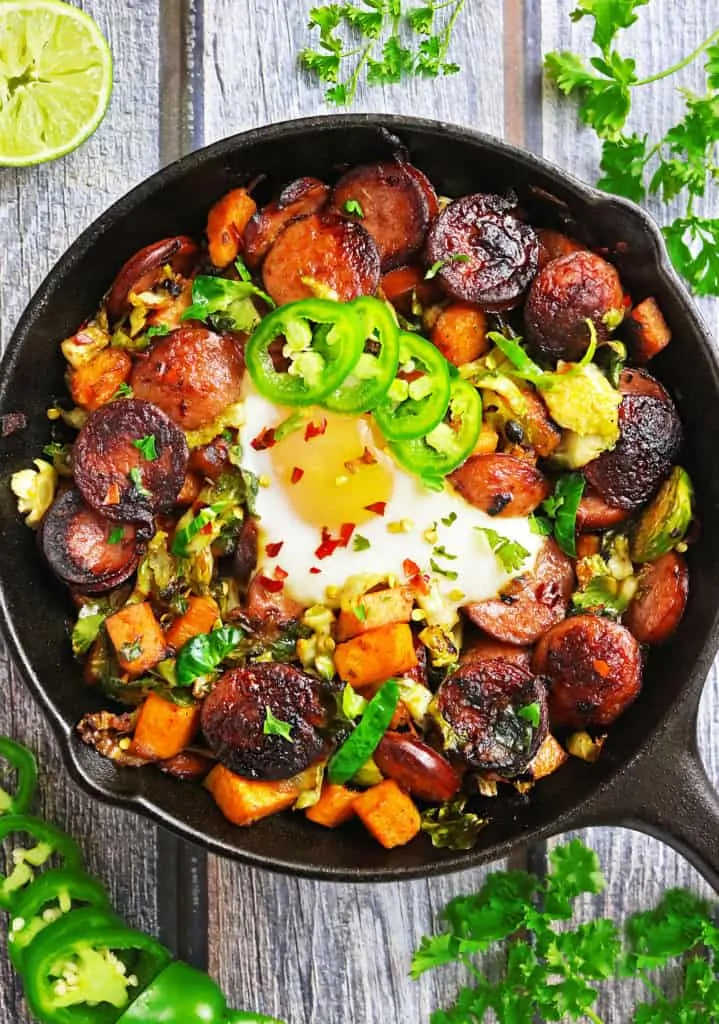 This sauté is so easy to make. I sautéed up Eckrich Smoked Sausage in a skillet and then sautéed up some onions, garlic, sweet potatoes and Brussels Sprouts in the same flavor paced juices from the smoked sausage. But, you can just as well grill up the Eckrich Smoked Sausage of your choice and add it to the veggies.
Eckrich is a consistent and trustworthy brand featuring a range of products, varieties and flavors that the whole family can enjoy. Delicious and savory, Eckrich Polska Kielbasa Natural Casing Rope Smoked Sausage is full of flavor, affordable and appeals to the whole family.
To get more recipe ideas and inspiration, check out Eckrich on Facebook, Pinterest and Twitter!
[Tweet "Easy Smoked Sausage And Veggie Breakfast Sauté #ad #GiveLifeMoreFlavor"]