Loaded with candied ginger and powdered ginger, these gluten-free Ginger Pecan Cookies are a cinch to whip up and can be made ahead and stored until you need them. Whip up a batch of these for your holiday cookie exchange parties and holiday get-togethers or afternoon tea.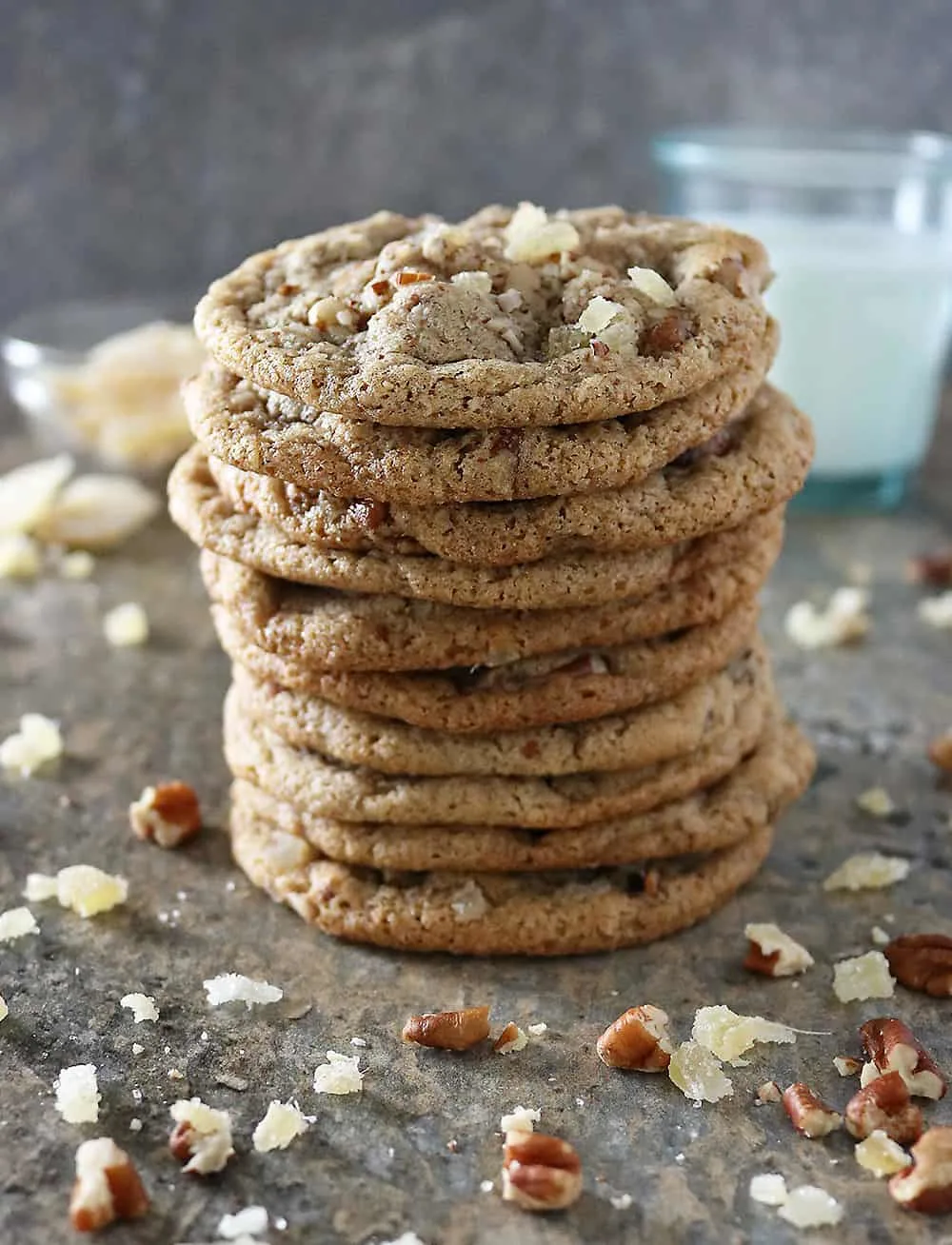 I simply love to munch on a couple of these cookies with a hot cup of coffee. They have such a delightful taste as they are packed with aromatic and warming spices and candied ginger!
These Ginger Pecan Cookies are loosely based on these Chocolate Peppermint Cherry Cookies, only I replaced the all-purpose flour with a mixture of gluten-free flour and pecan flour. Yes – pecan flour! Much like almond flour! Anyhoot, I made the pecan flour by grinding up pecans in my blender. Ginger and candied ginger gave these cookies a nice little zing.
What are the ingredients needed to make these cookies?
You need the following 11 ingredients to make these Ginger Pecan Cookies:
Pecans
Gluten-free flour
Baking powder
Baking soda
Salted butter
Brown sugar
White sugar
Eggs
Powdered ginger
Powdered cardamom
Candied ginger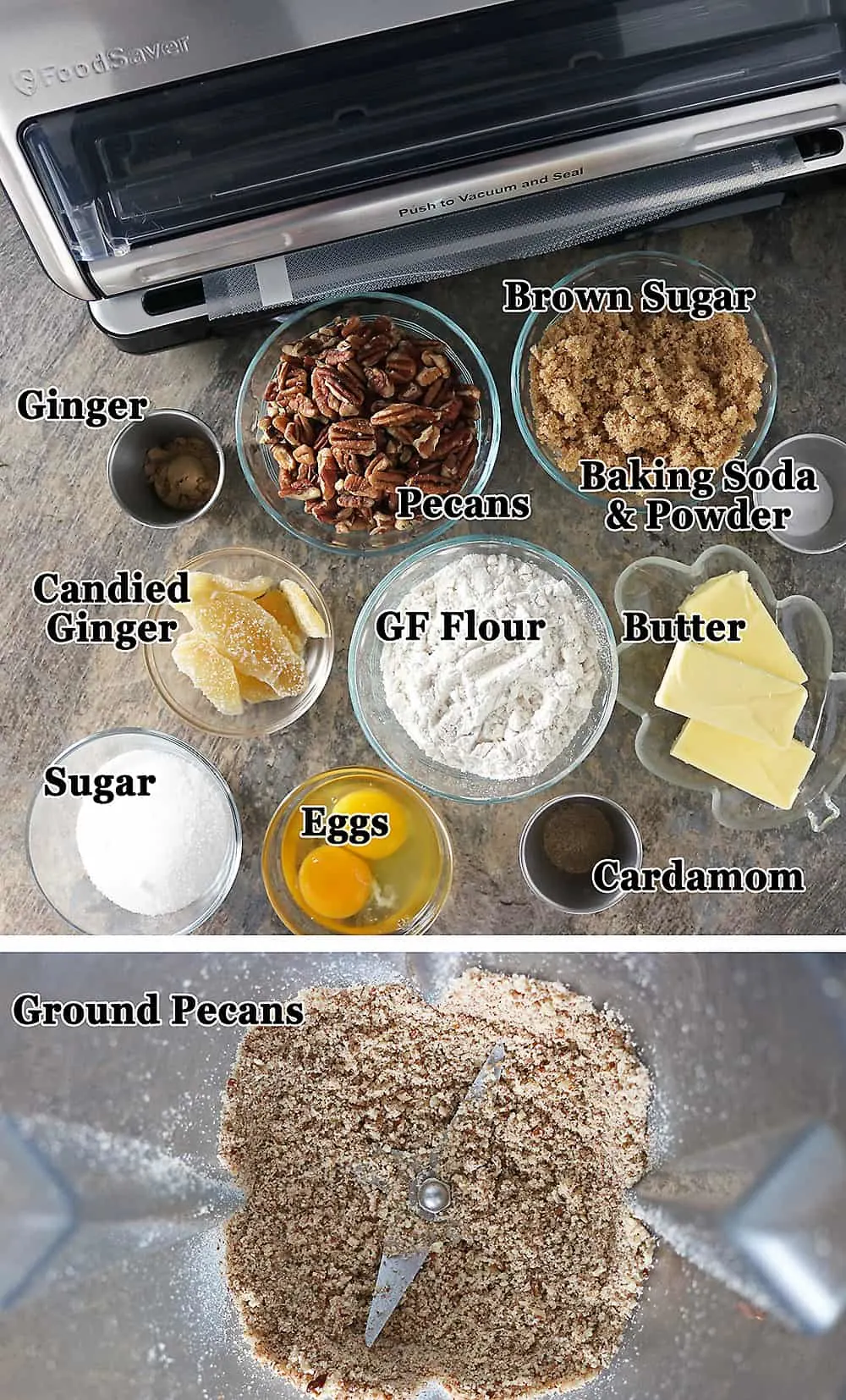 Yesterday I popped into a Kohl's store and was pleasantly surprised to find all their Christmas decorations out. Now, you might subscribe to the notion that holiday decor should follow a seasonal pattern. Christmas decorations should follow Thanksgiving ones, which in turn should follow Halloween…
But, Christmas is my all-time favorite holiday, and early decorations and displays are just a reminder to me that I need to start menu and cookie planning soon!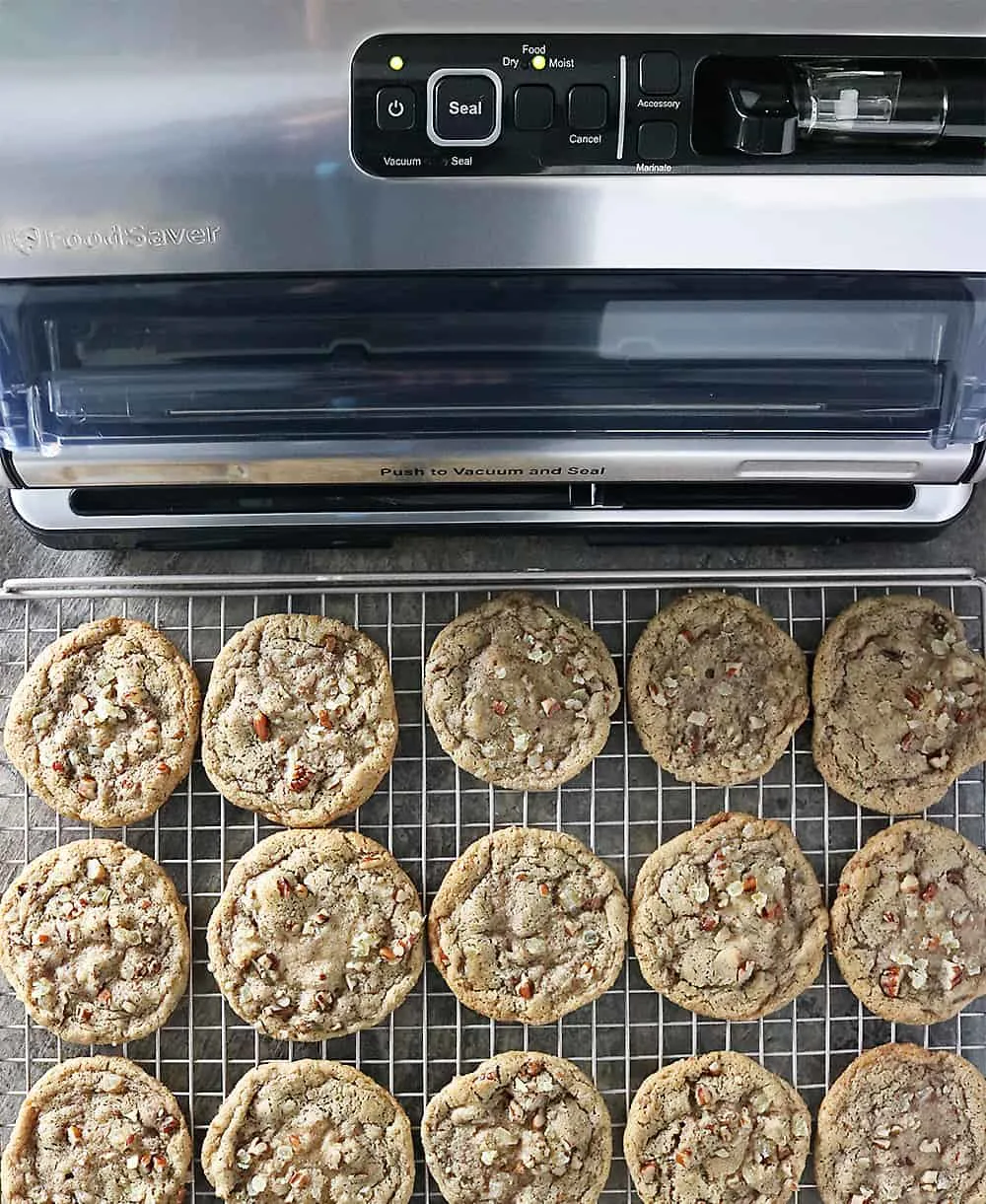 And, what I mean by cookie planning is that these Ginger Pecan Cookies can be made ahead. Yes – you can make the dough for these cookies a month or 2 weeks in advance. As long as the dough is sealed and stored well, these cookies will be just as fresh after a month as if you made the dough the night before.
Over the holidays, I plan on adding more vacuum-sealed cookie dough packages to the freezer to keep this package of gluten-free Pecan Ginger Cookies company.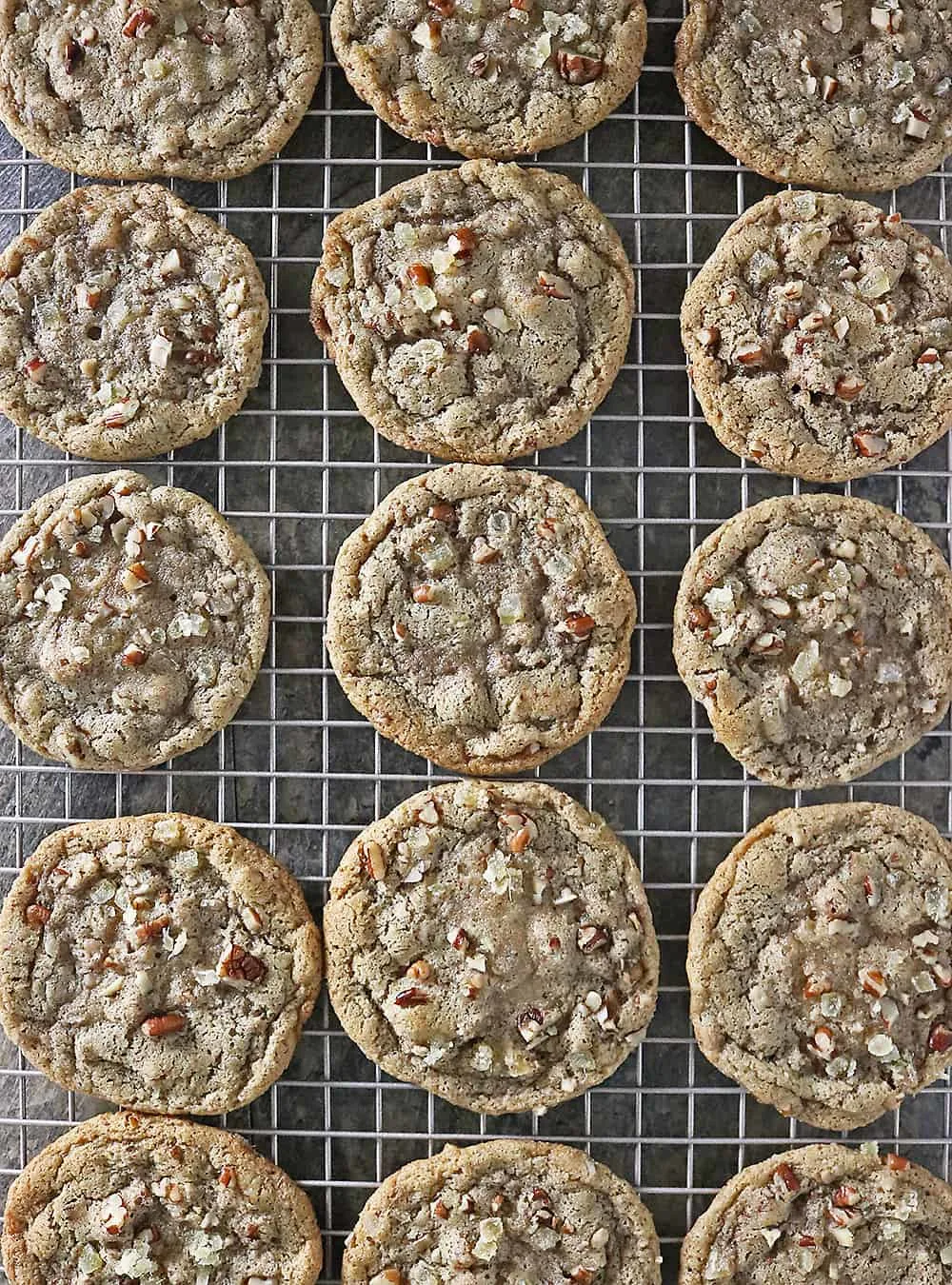 Then when holiday parties and Christmas cookie exchanges come around, all I need to do is pop these bags out of the freezer, open them up, cut the dough, and bake, and BOOM, fresh cookies!