Gooey in the middle and slightly crispy on the outside, these Chocolate Peppermint Cherry Cookies would be a lovely treat for your next holiday cookie party, or just because!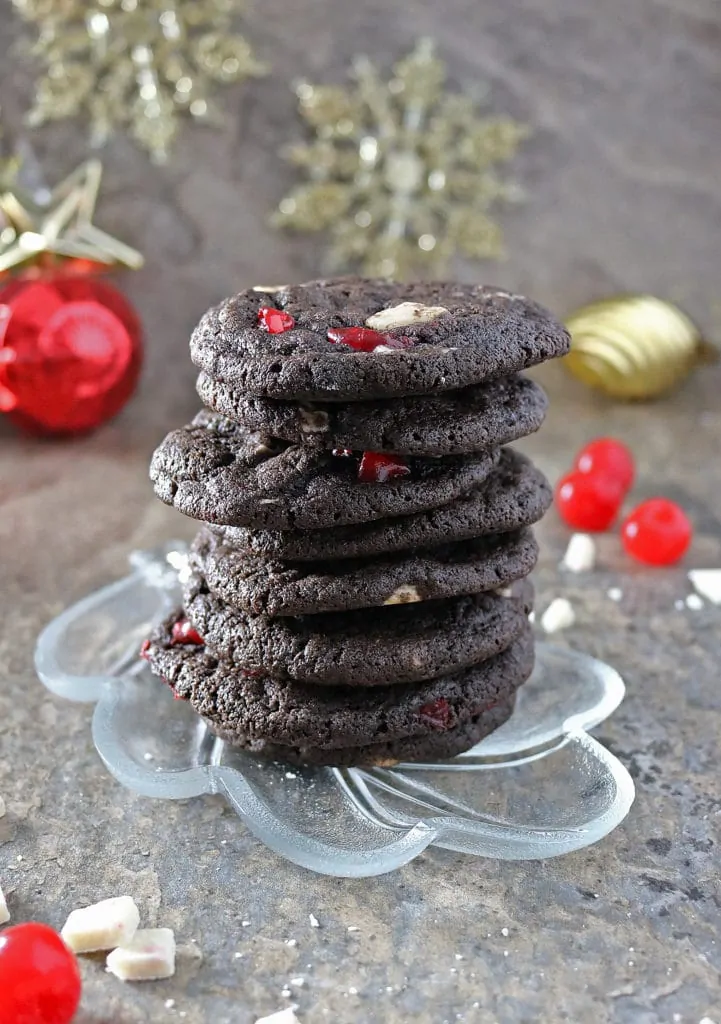 Unpacking is definitely not one of my favorite things. But, it, too, has a silver lining. Because it was in unpacking (after my crazy move) that I ended up finding an old chocolate chip cookie recipe that I thought I had misplaced a long while ago. Y'all this recipe resulted in what I thought were THE perfect chocolate chip cookies. And, I wasn't the only one who thought so!
Of course, I cannot take credit for this recipe – it was one I had come across in some magazine or book somewhere, many, many moons ago. Over the years, I doctored it up a bit and experimented with reducing the quantity of sugar, finding a ratio of baking powder to baking soda that didn't result in a cookie sheet cake every time, and chilling or not chilling the batter. I even tried subbing in coconut oil and a gluten free flour blend – but this was one of those recipes that worked best with real butter, sugar and gluten-full flour. I used to make these cookies when someone had a birthday, when my office decided to have a potluck, or when there was a loss of any sort at a friend's home.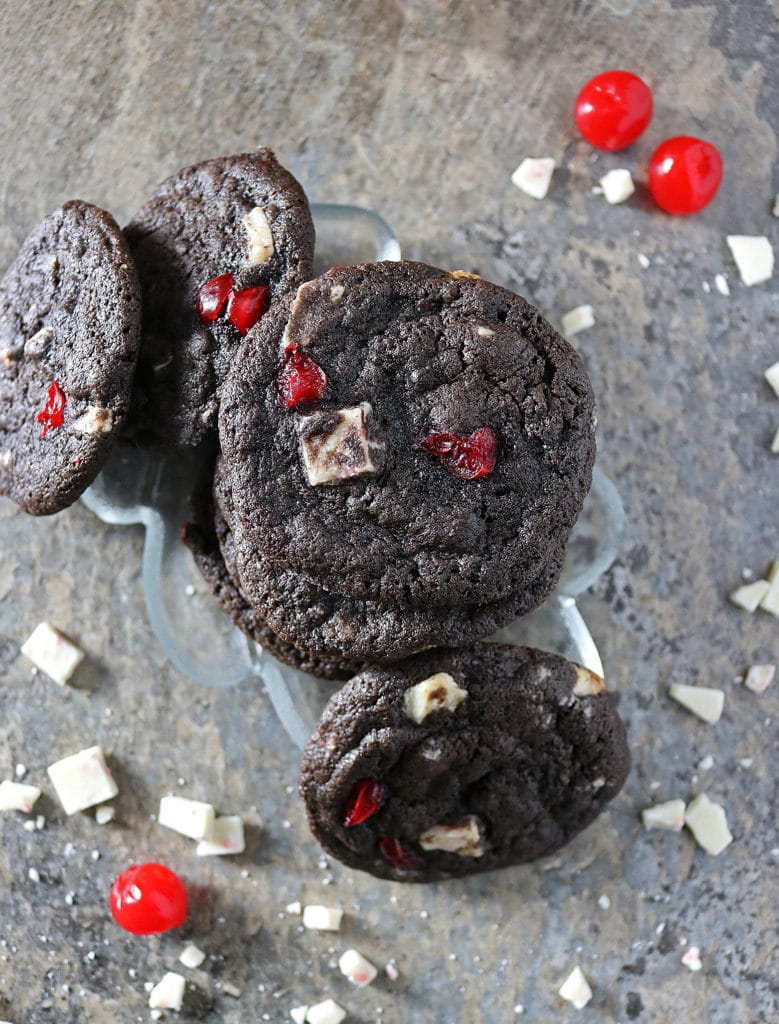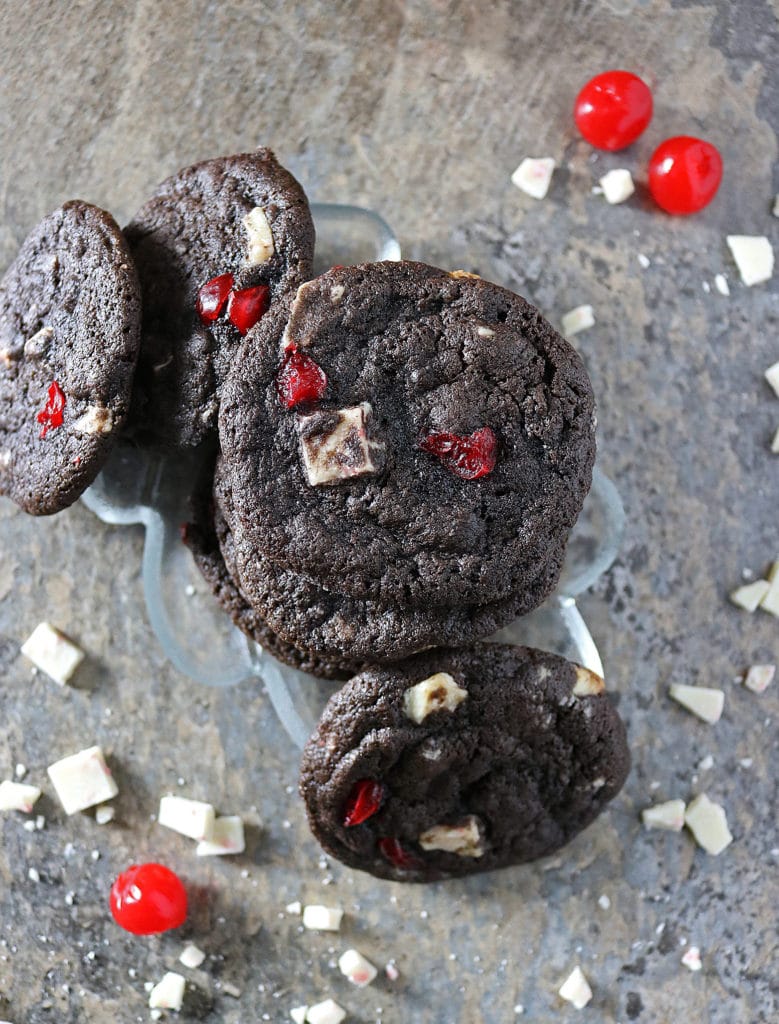 Then a couple years ago – this recipe seemed to disappear! I tore apart drawers and shelves looking for it – but, it seemed to have been lost forever! That was until I unpacked a box of books recently and found it bookmarking The Hunger Games! So, I did a little happy jig and dusted it off, doctored it up (by adding in some Hershey Dark Chocolate powder, some white chocolate peppermint chips and some maraschino cherries) and decided to share it on here today (just in case it goes missing again, I now have an online version to refer to!).

I made these Chocolate Peppermint Cherry Cookies for The Sweetest Season Cookie Exchange hosted by Erin at The Speckled Plate (who I was delighted to meet in person at the #HellSprouts retreat this summer). Erin points out that The Sweetest Season Cookie is a yearly celebration of sugar, butter and cookies where bloggers come together to share their favorite cookie recipes, virtually as "Cookies = love, and the holiday season is all about sharing and spreading love."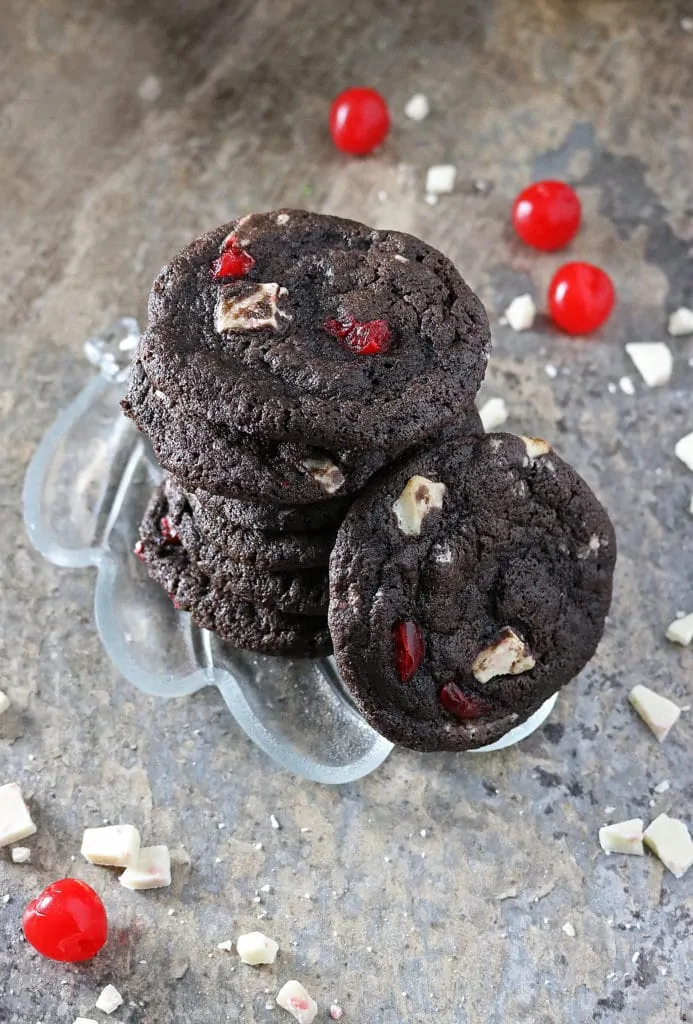 But a virtual cookie exchange isn't all that The Sweetest Season Cookie Exchange is about. This year, The Sweetest Season Cookie Exchange is also supporting Cookies for Kids' Cancer and plans on raising money throughout the entire month of December for it.
Cookies for Kids' Cancer was started when 2-year-old Liam Witt was diagnosed with childhood cancer in 2007. His parents, Larry and Gretchen, were shocked to learn of the lack of effective treatments for pediatric cancers due to lack of funding. They pledged to support the funding of research for safer, more effective treatments for children battling cancer. With the help of 250 volunteers, his mom Gretchen baked and sold 96,000 cookies, raising more than $400,000 for research. Word spread, and people nationwide began asking, "How can I help?" From that giant cookie bake, Cookies for Kids' Cancer was born.
Cookies for Kids' Cancer is a recognized 501(c)3 non-profit organization dedicated to funding research for new, innovative and less-toxic treatments for childhood cancer. Since 2008, Cookies for Kids' Cancer has granted nearly $15 million to pediatric cancer research in the form of 100 research grants to leading pediatric cancer centers across the country. From these 100 grants have stemmed 37 treatments available to kids battling cancer TODAY.
Some facts that I was flabbergasted to find out through The Sweetest Season Cookie Exchange are:
• Cancer is the #1 cause of death by disease of children in the U.S.
• The National Cancer Institute's (NCI) federal budget was $4.6 billion. Of that, breast cancer received 12%, prostate cancer received 7%, and all 12 major groups of pediatric cancers combined received less than 4%.
• 2/3 pediatric cancer patients will develop long-term side effects, many life-threatening – a result of the treatments that "cured" them.
• Only 4 of the 12 most common types of childhood cancers have average survival rates over 80%. 13,500 children in the U.S. are diagnosed with cancer each year. And, 40,000 U.S. children are actively battling cancer right now.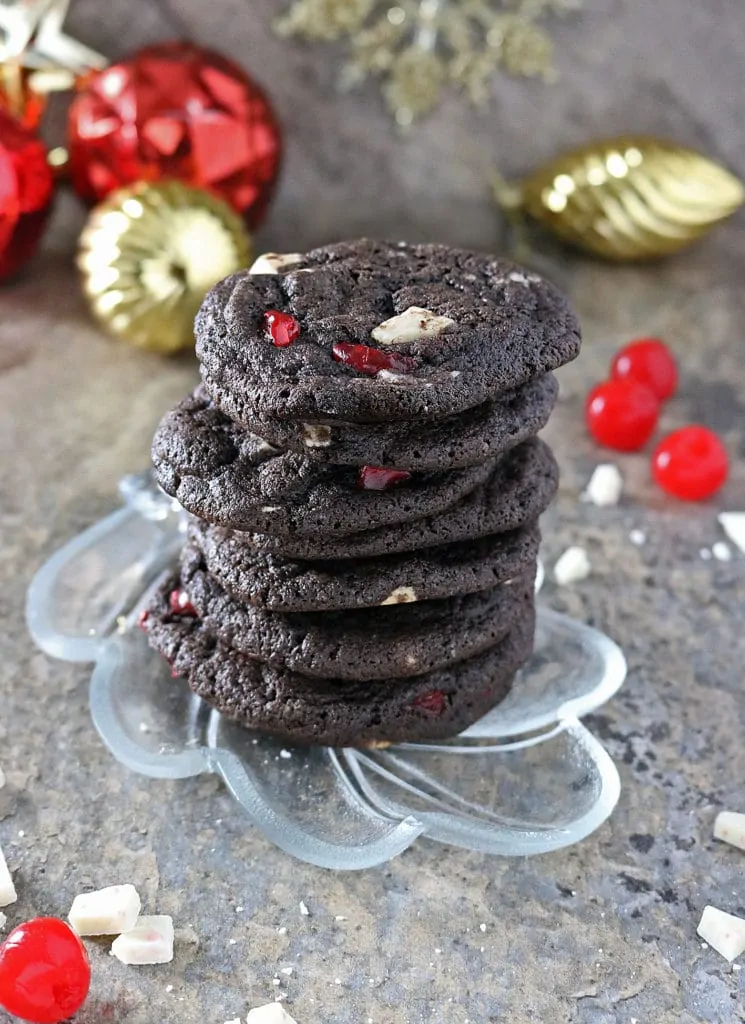 Whether you throw a bake sale, a sports challenge, a penny drive, a swim-a-thon, a flag football tournament, a 5K sponsorship, an online cookie exchange, or anything else, any amount raised can give hope to kids battling cancer. If you would like to donate to Cookies for Kids' Cancer directly, please do check out this link and please make a donation – no matter how small, every penny counts.