This post is sponsored by Everywhere Agency on behalf of FAGE; however, all thoughts and opinions expressed are my own.
This ginger, cinnamon and nutmeg spiced Apple Walnut Granola makes for a delicious better-for-us, breakfast, snack or even dessert when paired with some thick and creamy FAGE Total 5% Greek Yogurt and fruit.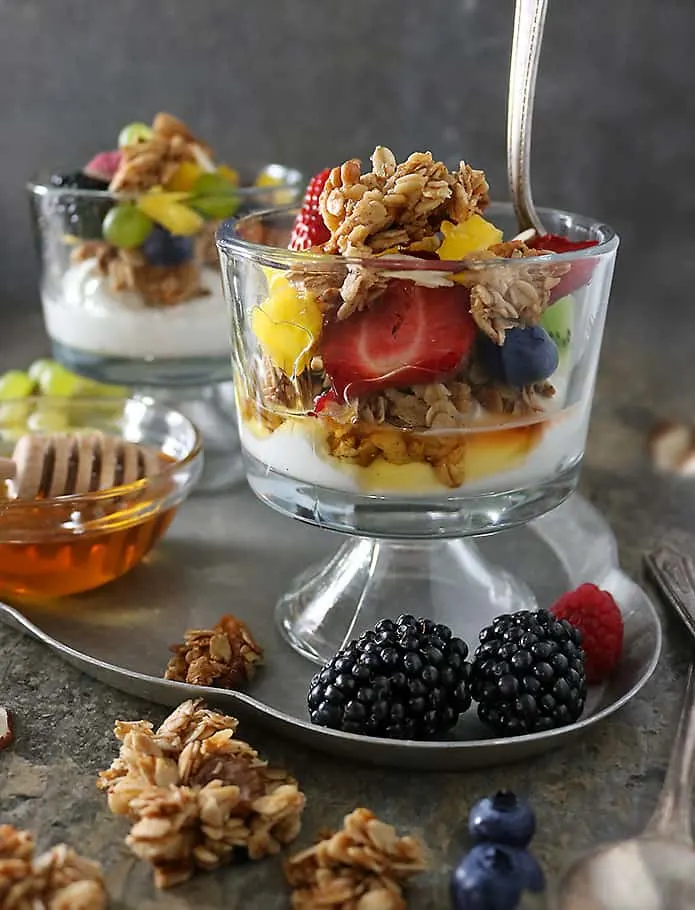 There's something just so darn enjoyable about the mingling of creamy and tart yogurt with crunchy sweet granola that gets me excited!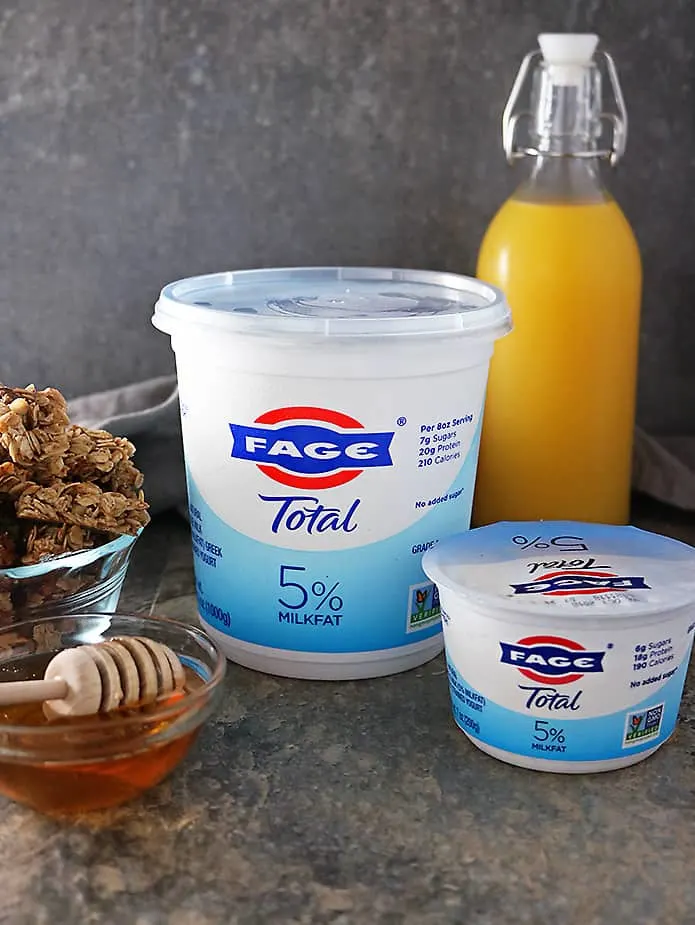 Most days lately granola and thick, rich FAGE Total 5% has been our breakfast. Somedays, it is even our after-school and after-work snack while dinner is being prepared. And, then there are those other days when we are not in the mood for ice cream (yes, those days do exist in our home) and we turn to a bowl of granola and FAGE yogurt for our dessert as well!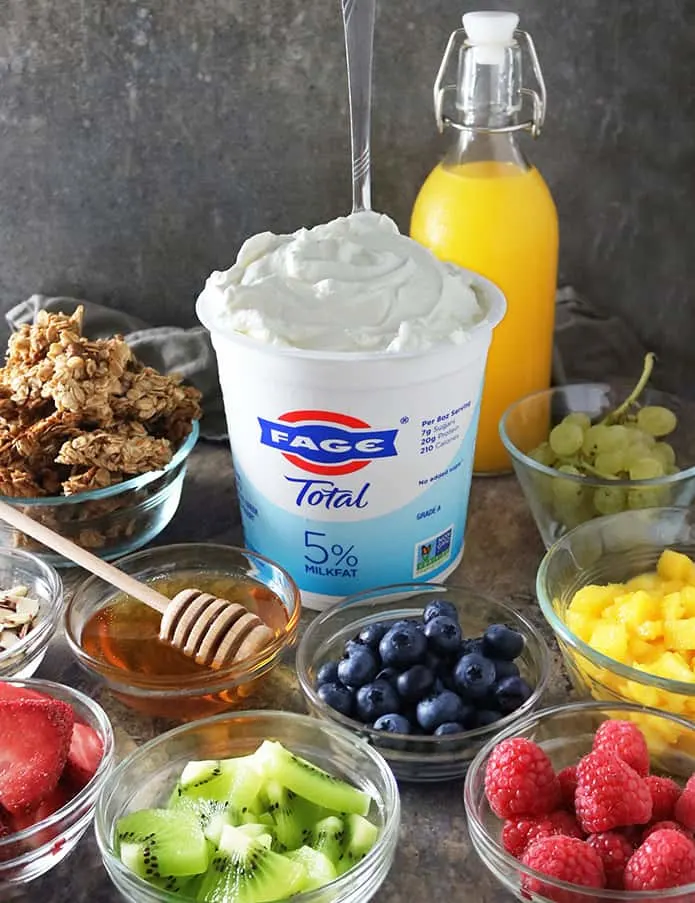 FAGE Total 5% is an all natural Greek strained yogurt that comes in 3 different sizes to fit your lifestyle and is:
• Non-GMO Project Verified,
• Gluten-free,
• Additive and preservative free,
• No added sugar (contains only naturally occurring milk sugar),
• Protein-rich,
• Made with only milk and live active yogurt cultures,
• And, a Good source of calcium.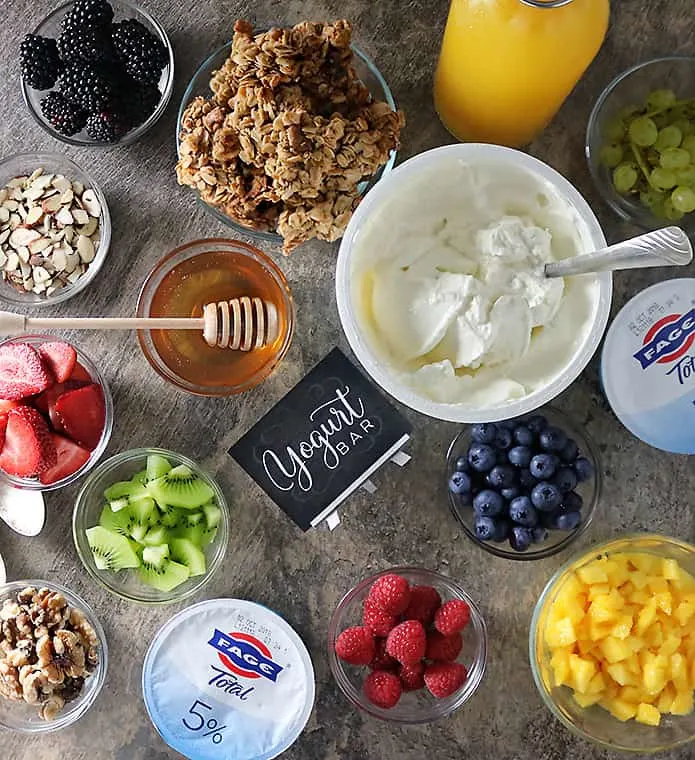 Ever since I made and shared this Cinnamon Cardamom Orange Granola, I've been on a quest to enjoy the clumpiest of clumpy granolas.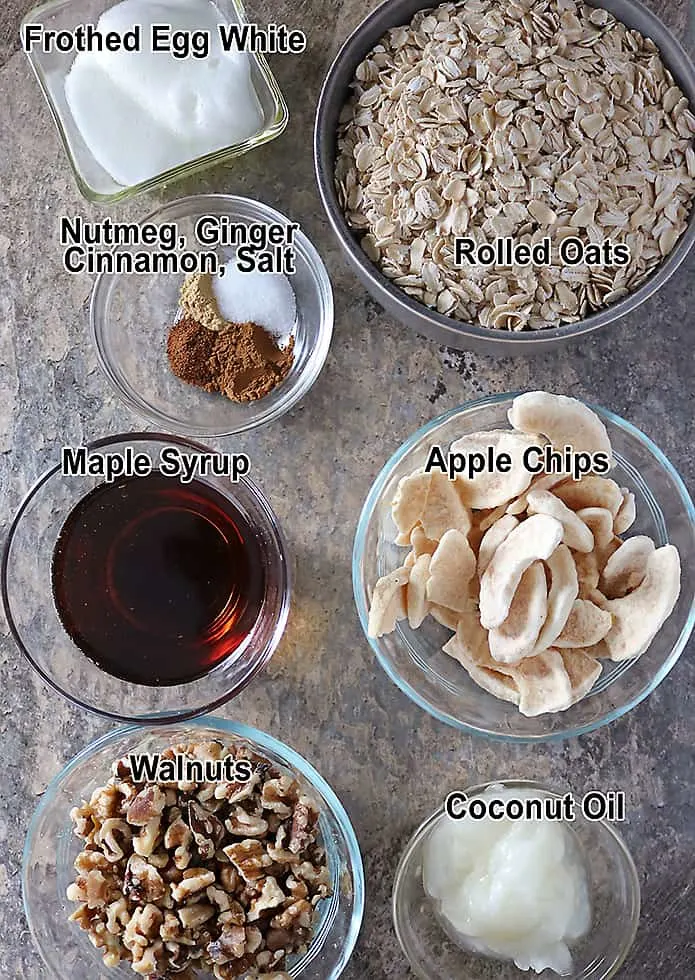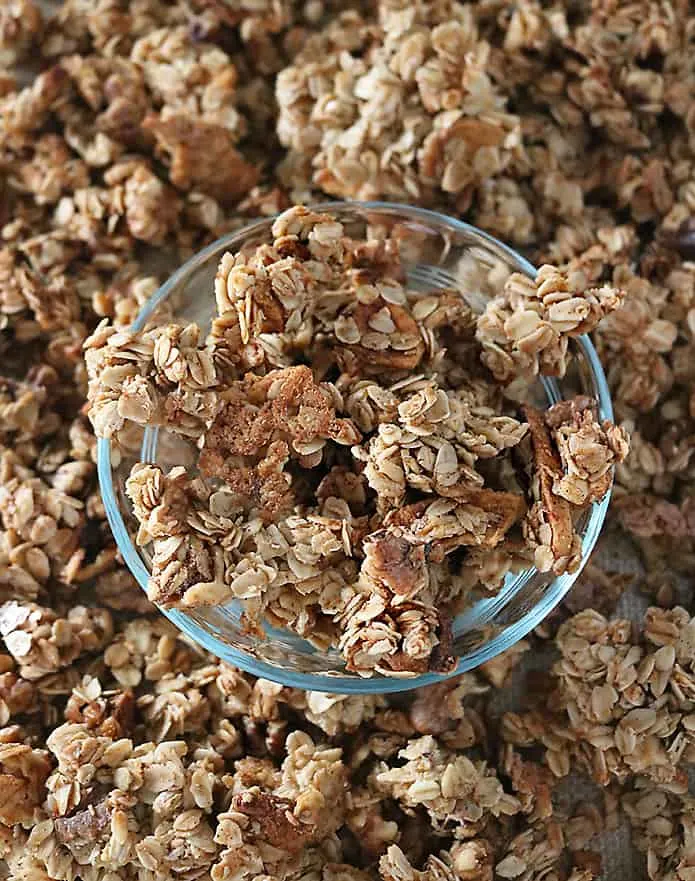 Well, recently I stumbled on several granola recipes on the interwebs that mentioned using a frothed or well beaten egg white. While I used a gently whisked egg white in that batch of Cinnamon Cardamom Orange Granola, I figured I'd froth up an egg white and fold it in to this Apple Walnut Granola.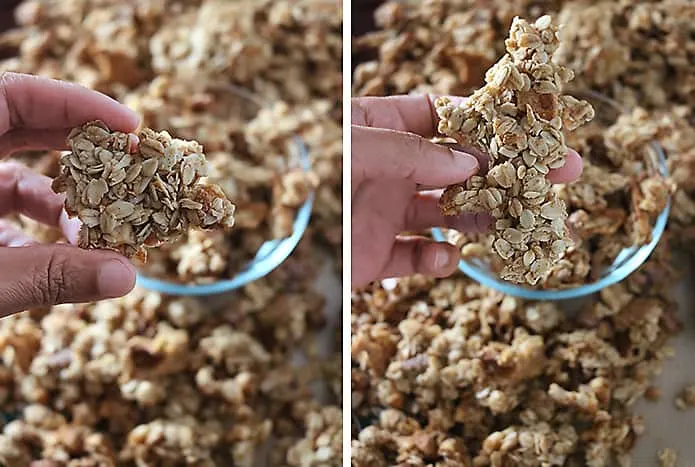 I also opted to go with the no-stir method and not stir or mess with the baked granola until it was completely cool. And, the combo of that frothed egg white and not stirring the granola resulted in some of the chunkiest, clumpiest granola I had come across!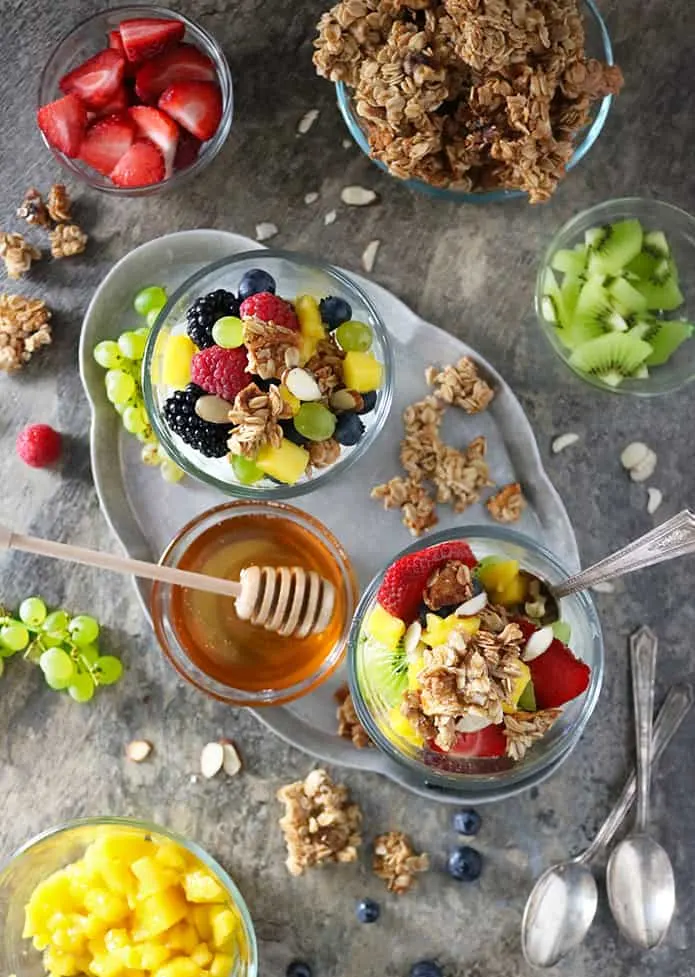 The night I baked this Apple Walnut Granola, my daughter insisted we enjoy it for dessert as she just couldn't wait until breakfast time. As we had a bunch of fruit hanging out in our fridge, we set out a yogurt, fruit and granola bar.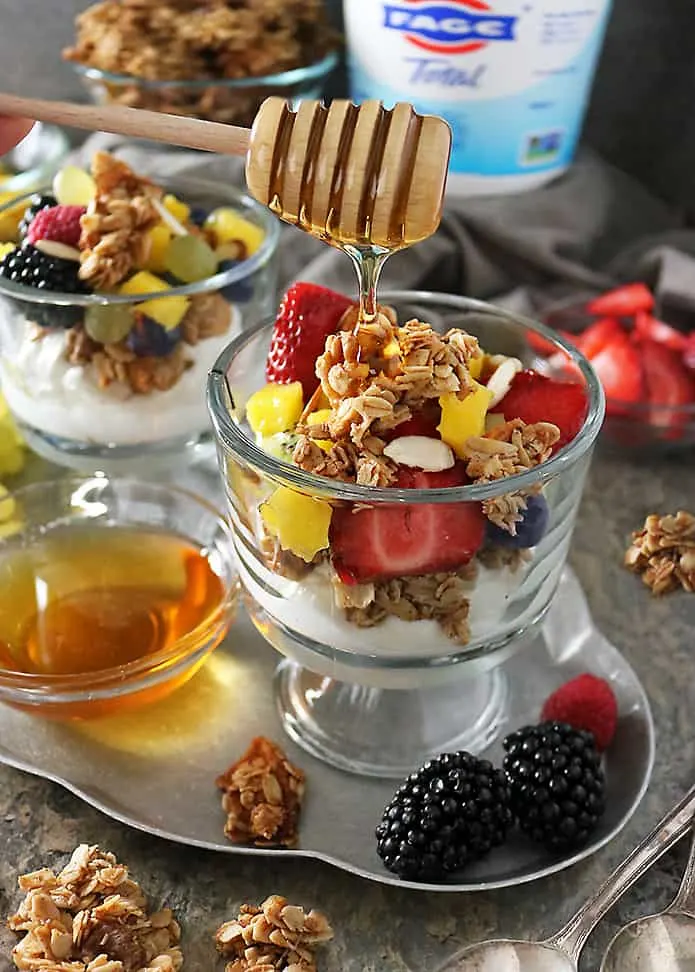 FAGE Total 5% is so thick and creamy, it was the perfect accompaniment to this clumpy, crunchy Apple Walnut Granola. As we had a bunch of leftover washed and cut fruit, we decided to enjoy this very same yogurt, fruit and granola bar for breakfast as well!
If you happen to fancy this recipe, let me know what you think by leaving a comment and rating below. If you make this recipe, please post a pic on INSTAGRAM -tagging @savoryspin so I can see! For more recipes and ramblings, like us on FACEBOOK and follow along on PINTEREST!