The flavors of Cardamom, Cinnamon and Orange intertwine in this refined sugar-free, Clumpy Cinnamon Cardamom Orange Granola – care to join me in enjoying it over some Greek yogurt and honey?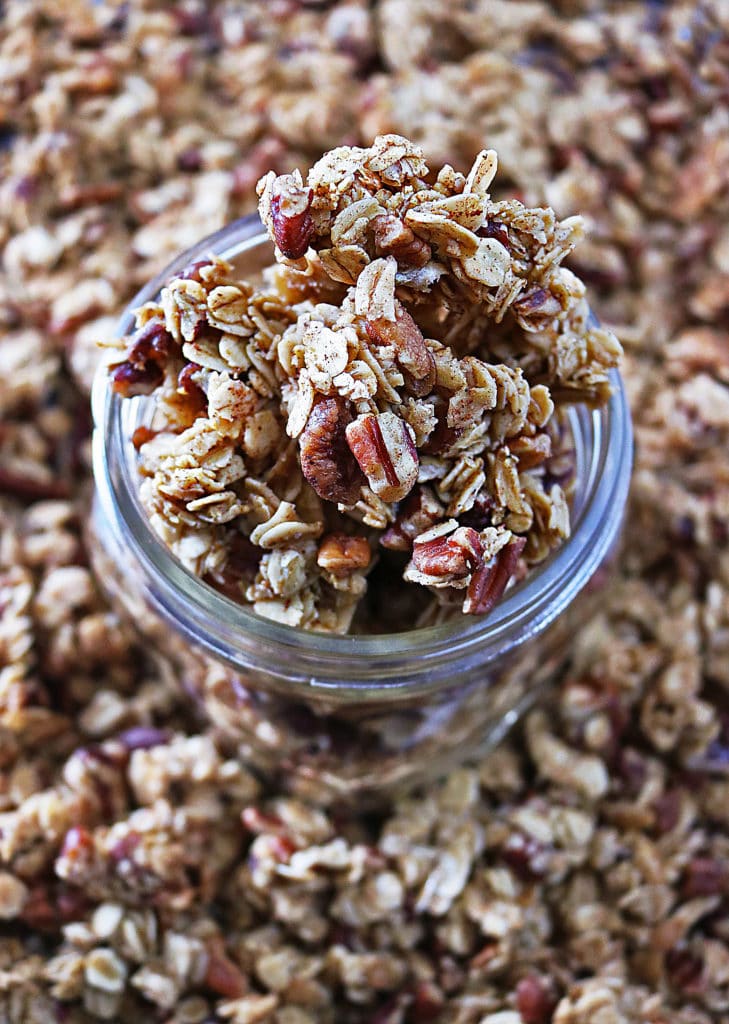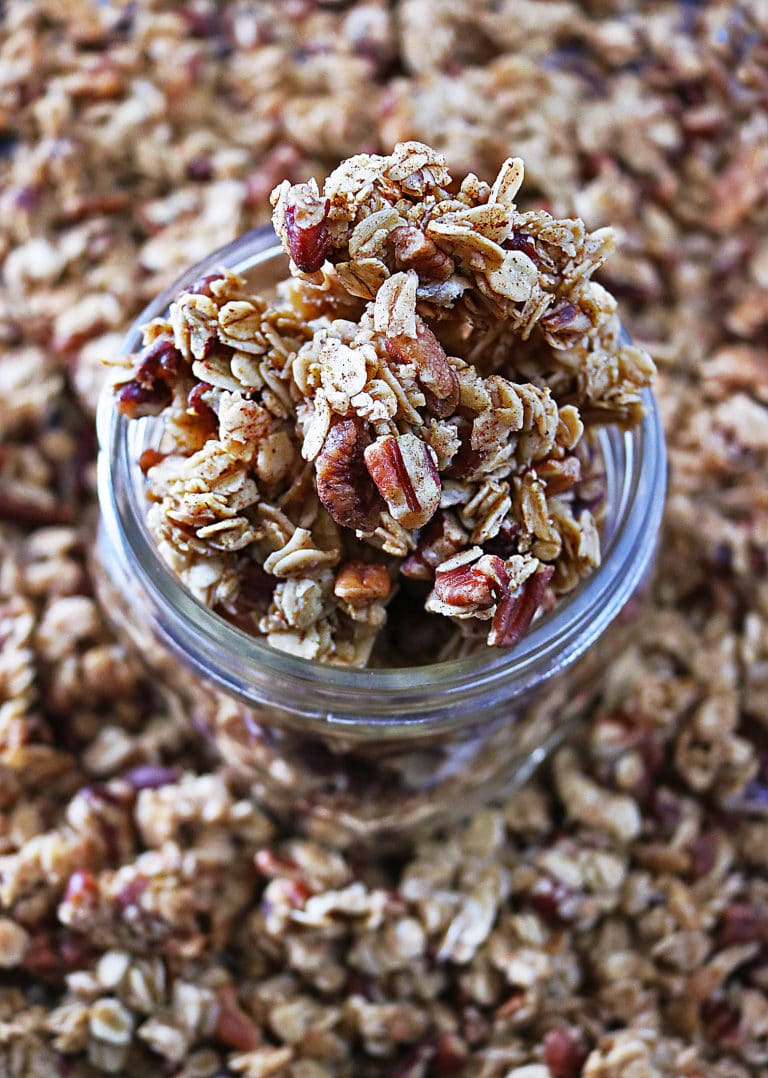 Y'all, yesterday I had this Clumpy Cinnamon Cardamom Orange Granola for breakfast, lunch and dessert. I think I need an intervention right about now cos all that fiber is gut-busting! Yes, that's probably borderline TMI but I really need to put my spoon down! The funny thing is 2018 started off with me nursing a deep disdain for granola. It was the last thing I thought of, or, even wanted to enjoy for breakfast or any meal. Then… the Mediavine Conference happened…
In case y'all are not too familiar with Mediavine – they tackle the role of an exclusive ad manager with brilliantly innovative gusto! Other than managing/running the ads you see around this little space of mine (and a multitude of other bloggers'), they help us optimize our positions, provide us with so much info AND help on this blogging journey, and, so much more! By the way, this isn't a sponsored post. I have been with Mediavine since December 2015 and can't think of one negative thing to say about the company or the good folks that work there. This past March, Mediavine had their second conference at the Google Campus in San Jose – and what a spectacular one it was. From the informative sessions to the swag to the afternoon wine breaks (say whaaat??) to the dinners – I was awestruck. While so many conferences cost so much, I felt the cost of the Mediavine Conference ticket was the cost of one of the dinners I enjoyed and I still owed them for everything else…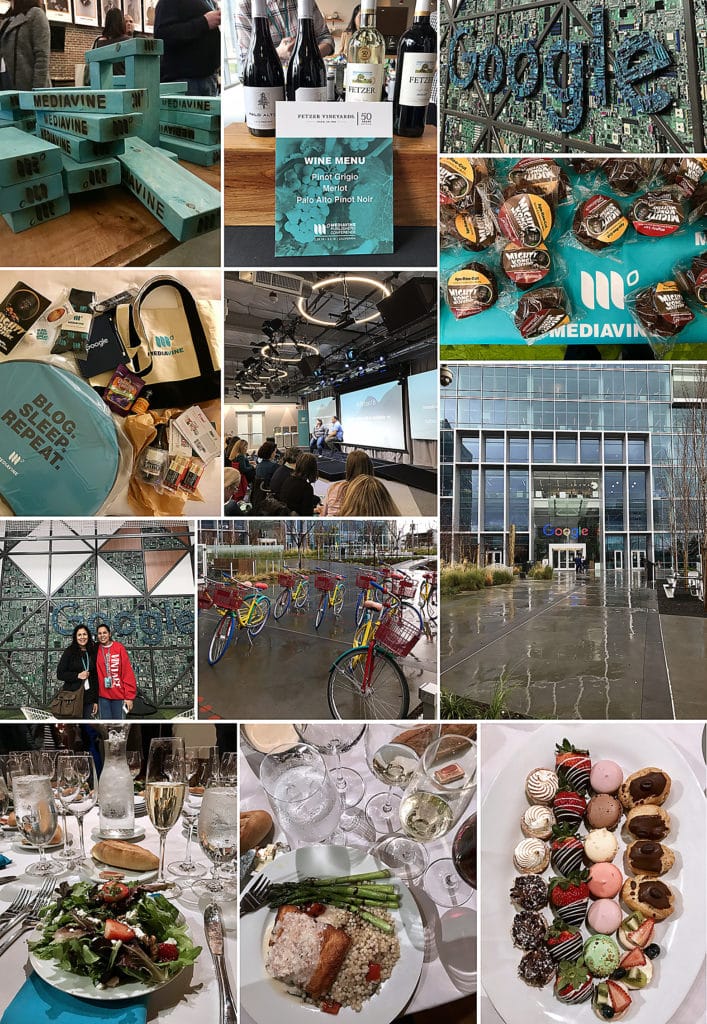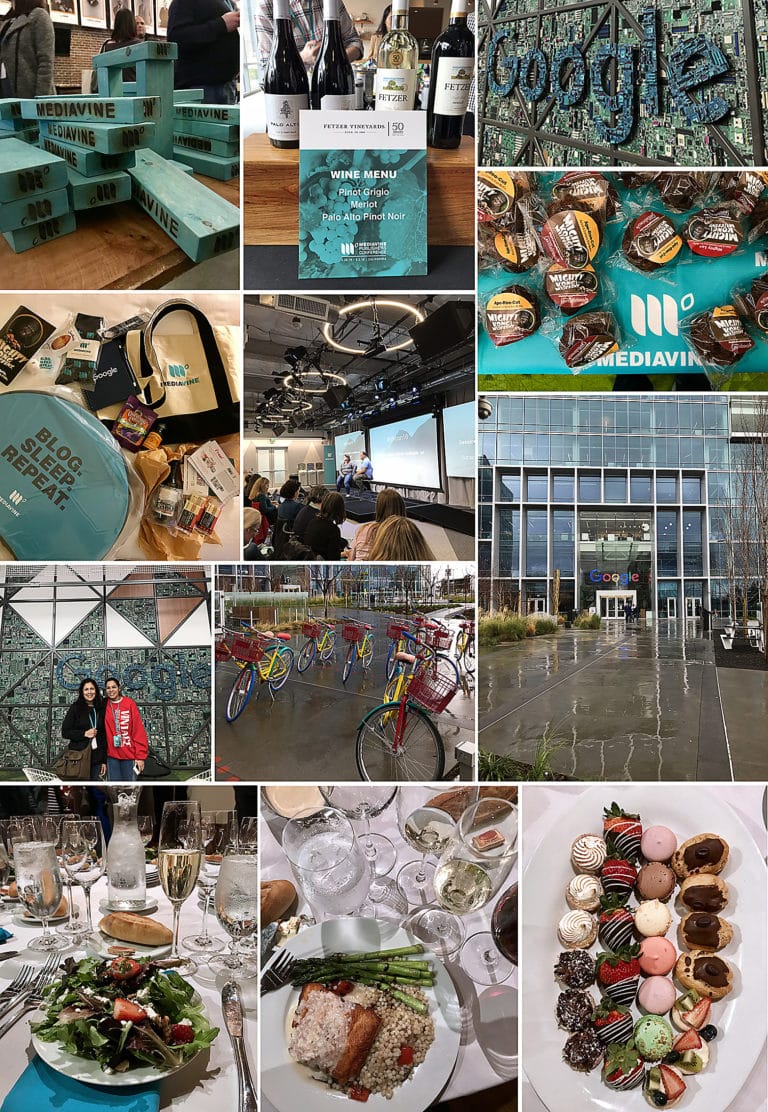 During this conference, our breakfasts and lunches were catered by Google, and sponsored by Mighty Kong Muffins. At one of the breakfasts, yogurt and granola was an option. I reluctantly took a scoop …aaaannnnnd… one spoon later I was wishing I had taken more of that deliciously clumpy granola…
To add to my craving, when I was on the flight home, I happened on an old article on Bon Appetit and guess what was staring me in the face? Yup – a clumpy granola with egg white recipe! I remembered David from Spiced using an egg white to make his granola clumpy and when I got back home after that conference, I set about making a huge batch of this extra Clumpy Cinnamon Cardamom Orange Granola!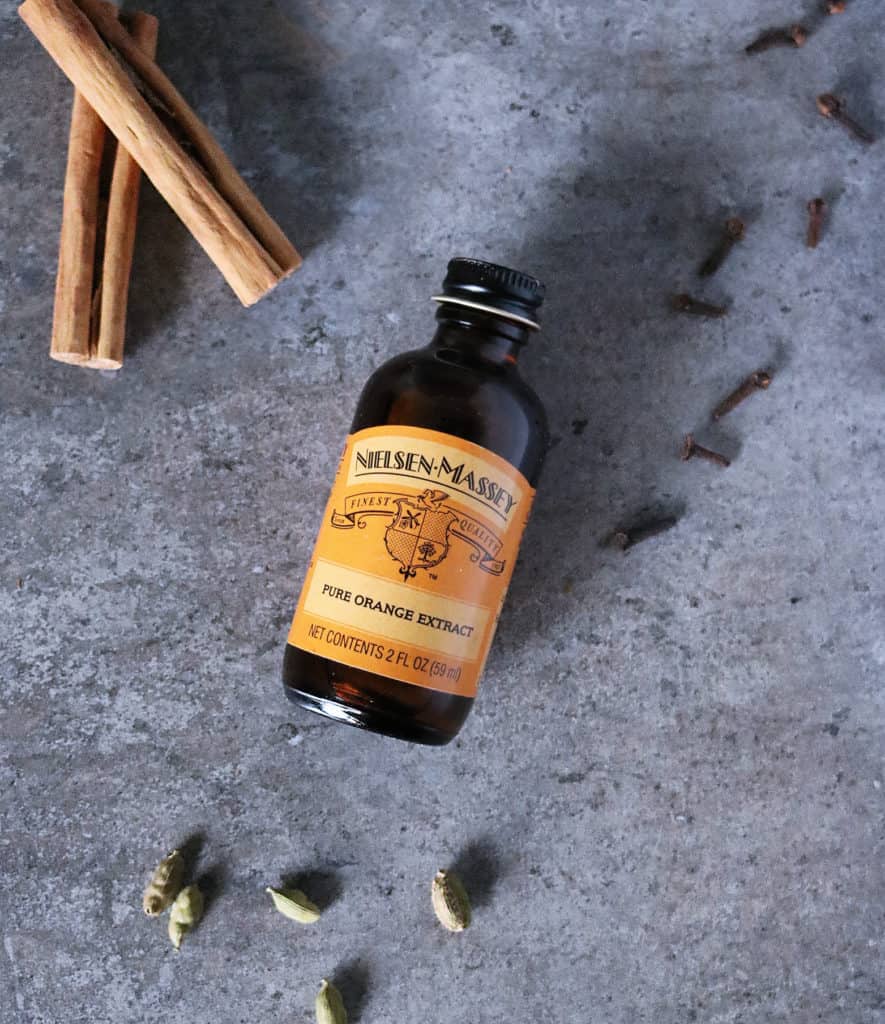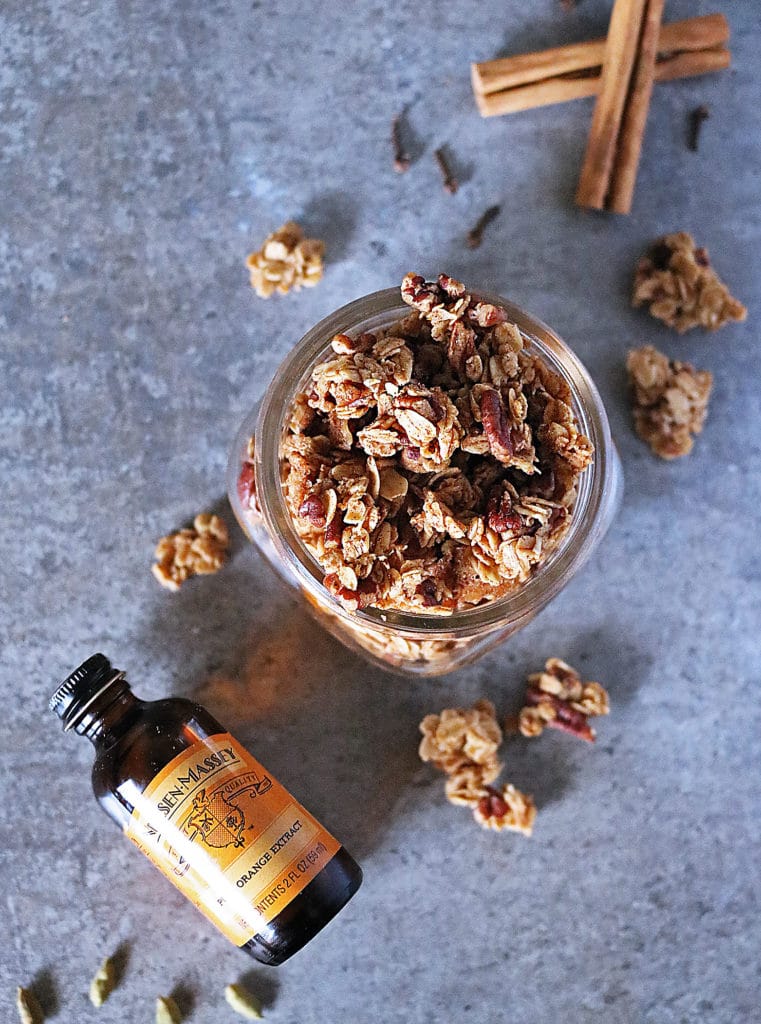 This granola is super easy and super tasty. I added in that tasty part because last Sunday I made a batch of this granola and, today it's all gone! I used the bon appetit recipe as inspiration and simply mixed all the wet ingredients such as maple syrup, coconut oil, egg white and Nielsen-Massey Pure Orange Extract (that was part of the conference swag ~ not a sponsored mention). I then added them to the already-mixed dry ingredients of oats, cardamom, cinnamon, cloves, pecans and salt. I baked the whole thing and didn't touch it when it came out of the oven, waiting instead, until it was completely cooled and was rewarded with some of the clumpiest, scintillatingly aromatic, granola I have had!