Flaky and simply melt-in-your-mouth delicious, these yeast-free, Easy Cardamom Cinnamon Rolls are a cinch to whip up during these busy holiday mornings.

This shop has been compensated by Collective Bias, Inc. and its advertiser. All opinions are mine alone. #DelightfulMoments #CBias #CollectiveBias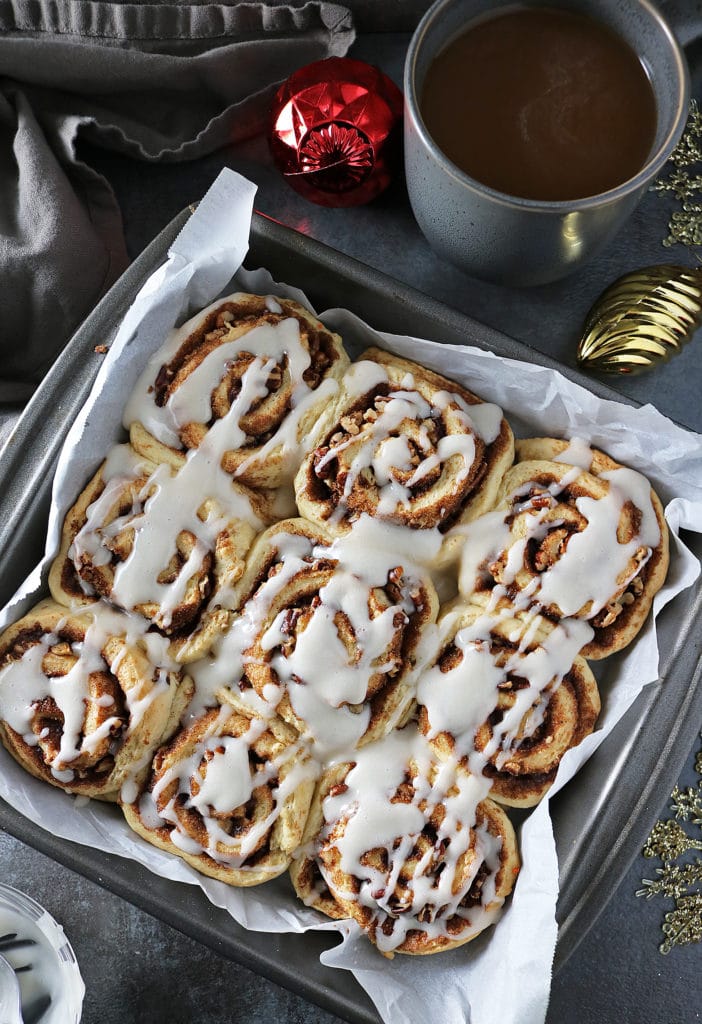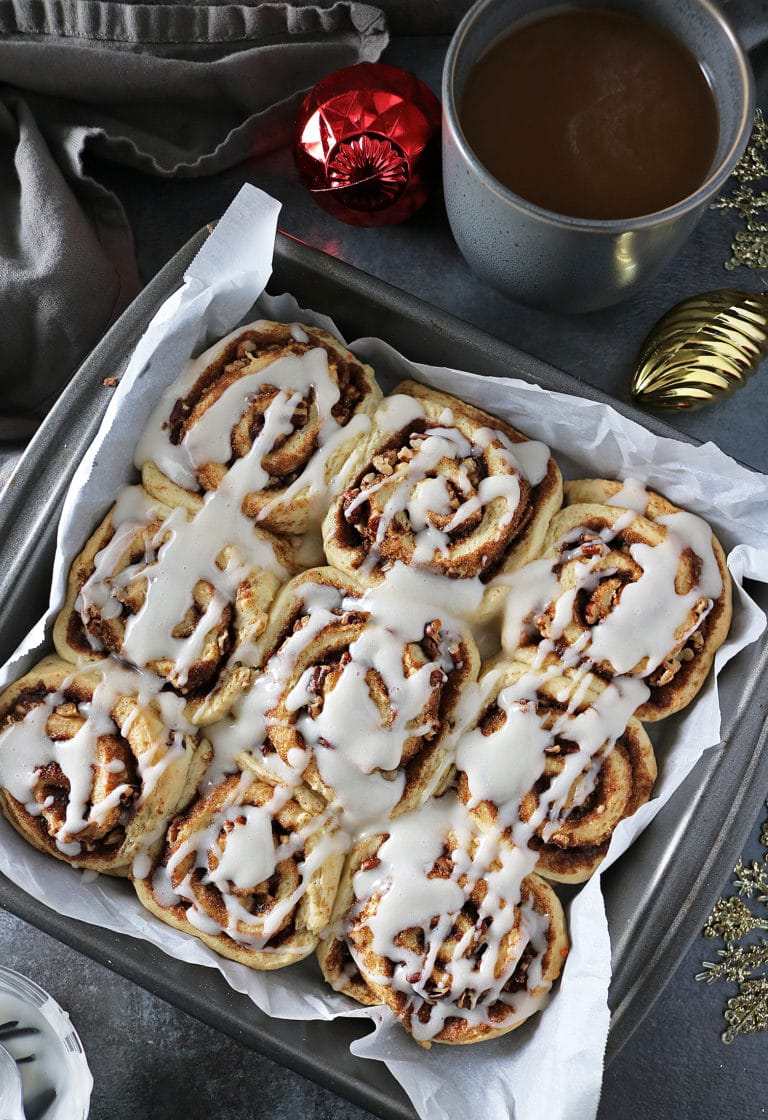 *This post was first published on December 6th of 2017. It has been updated before being republished today.
It was a cold winter morning here in Georgia (clearly this was many, many moons ago when winter mornings in Georgia were actually cold ~ y'all, it was 65+ degrees Fahrenheit here yesterday!) when I heard a knock on my front door.
I had had only one cup of coffee flavored with delicious International Delight® Sugar-Free Pumpkin Pie Spice and so vaguely recall answering it with my crusty eyes and wild hair to find my then new neighbor standing on my doorstep. Her face was ruddy from the cold and she held a steaming tray of freshly baked orange cinnamon rolls in her gloved hands.
To this day, I cannot remember if I thanked her or if I even invited her in at that moment (clearly, I shouldn't be allowed to interact with anyone on only one cup of coffee!).
But, after my third cup had kicked in, I had to head over and thank her and that is when she shared with me that baking fresh cinnamon rolls were a holiday tradition she grew up with.
Now, having grown up mostly in Sri Lanka and Abu Dhabi, cinnamon rolls didn't fall onto my radar until I moved to Atlanta to pursue college.
For the longest time I never really tried making them. And, reserved my enjoyment of them to when I visited a certain Swedish Furniture store here that stockpiles cinnamon rolls in their cafeteria or when I walked by a mall kiosk and found the smell intoxicating.
But, this year, my daughter suggested we at least try making cinnamon rolls for the holidays. And, so I did.
And, seeing she asked after I had had my third cup of coffee, I agreed to make two batches! And, (currently I've had way too much coffee hence all the ands) I used delightfully rich and creamy International Delight® Frosted Sugar Cookie Coffee Creamer (that tastes like cookies & frosting) instead of milk in the dough, AND in the "icing" as well.
By the way, I tend to linger longer over my coffee when I use International Delight® Frosted Sugar Cookie in it – if y'all haven't tried it yet…why not stir liquid holiday cheer into your coffee?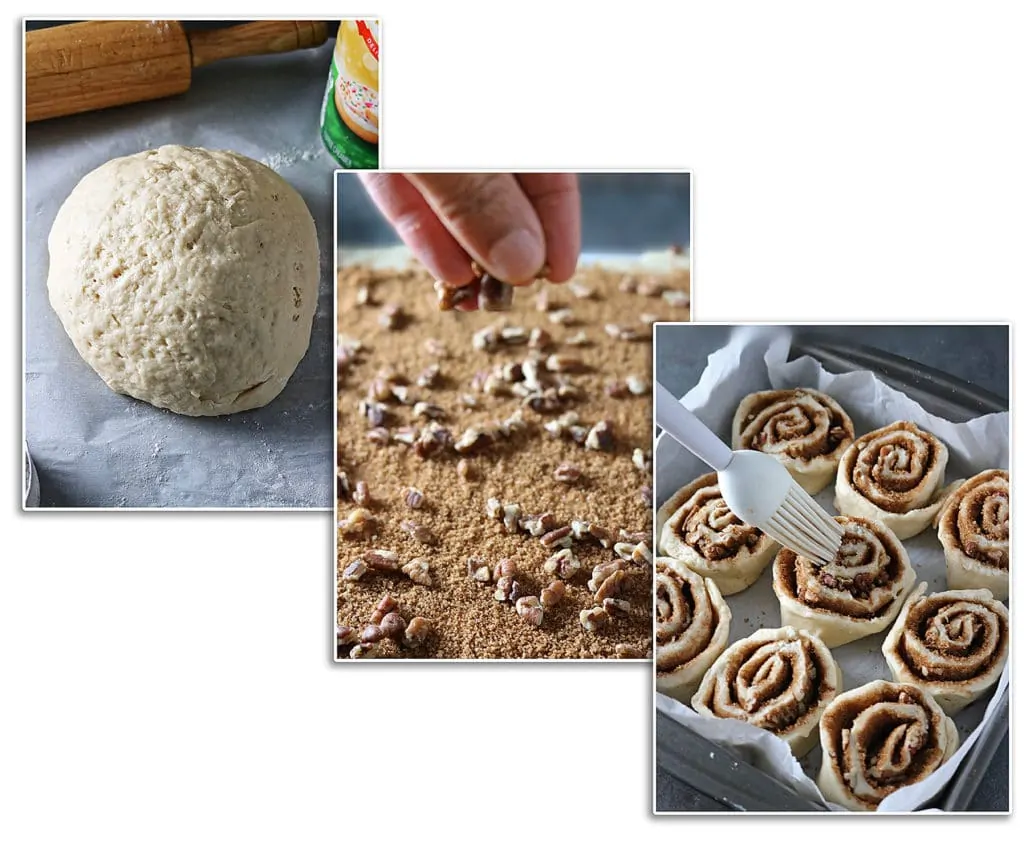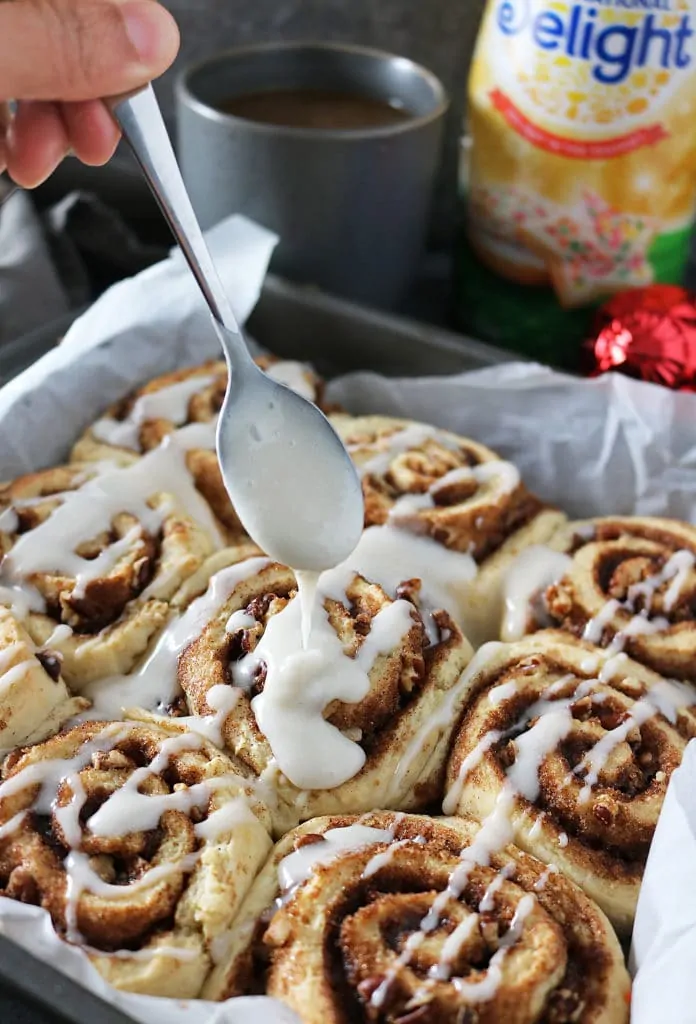 The first batch I made, I actually put my yeast-baking-jitters aside and ended up with some intoxicatingly aromatic cardamom cinnamon rolls.
But, I didn't roll the dough out as much as I should have, and even though my daughter enjoyed them, they were just too "bready" for me.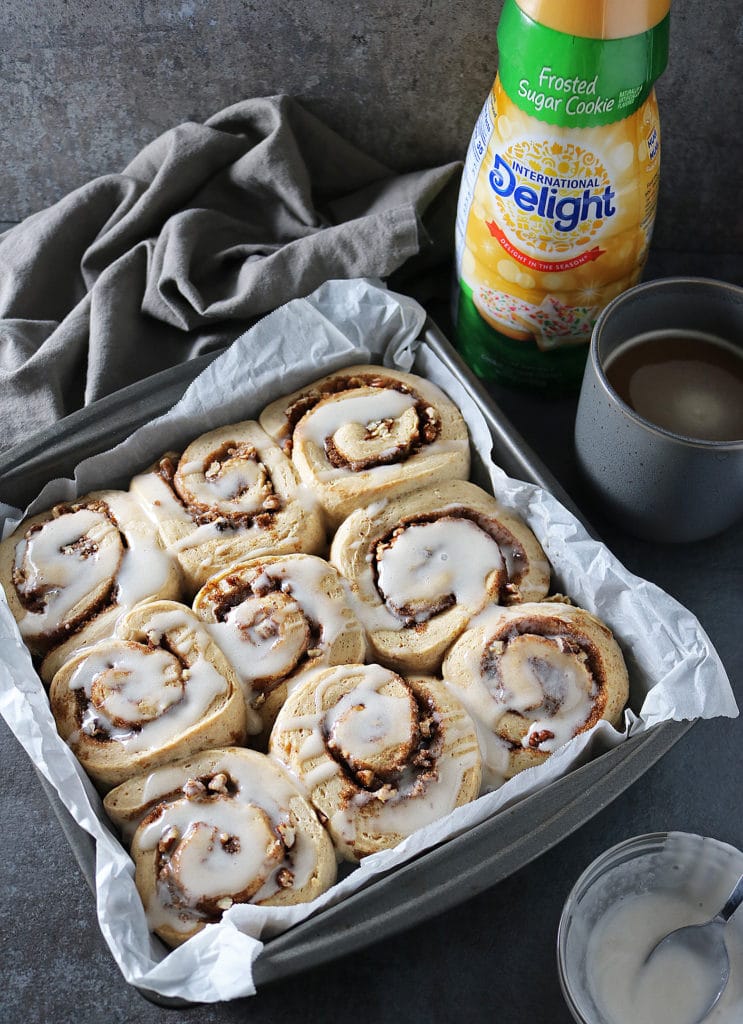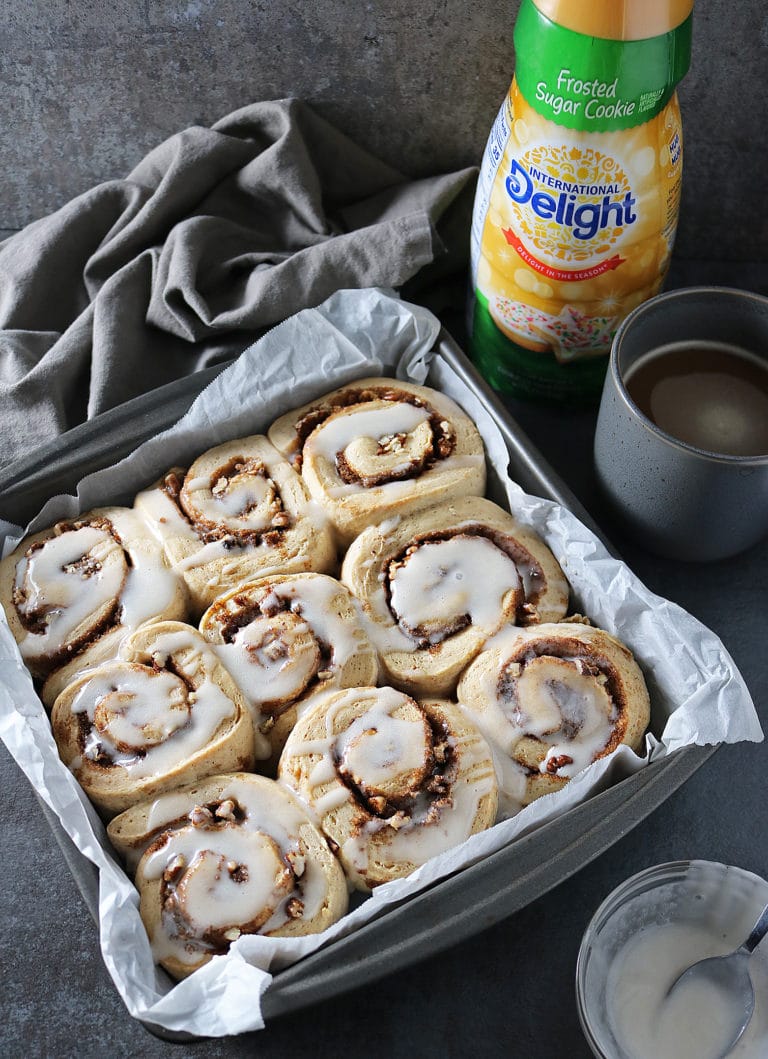 So, as I didn't have too much time on my hands, I immediately moved onto making a yeast-free, batch number 2. This way there was no need for proofing and all that rigmarole.
The yeast free cinnamon rolls seemed to be just a tad softer and flakier than the batch made with yeast so I decided to share them on here.
In addition to using International Delight® Frosted Sugar Cookie Coffee Creamer in the dough, I also added just a tad bit of cinnamon and cardamom into it as well as sprinkling the dough with it and brown sugar and pecans.
I recently read an article in which they mentioned how cinnamon rolls were thought to have originated in Sweden and they used to be made with cardamom instead of cinnamon – so I figured I'd just add both of these aromatic spices into my version.
Please do check out the easy and recipe below in case you want some cinnamon rolls in a hurry on a busy holiday morning!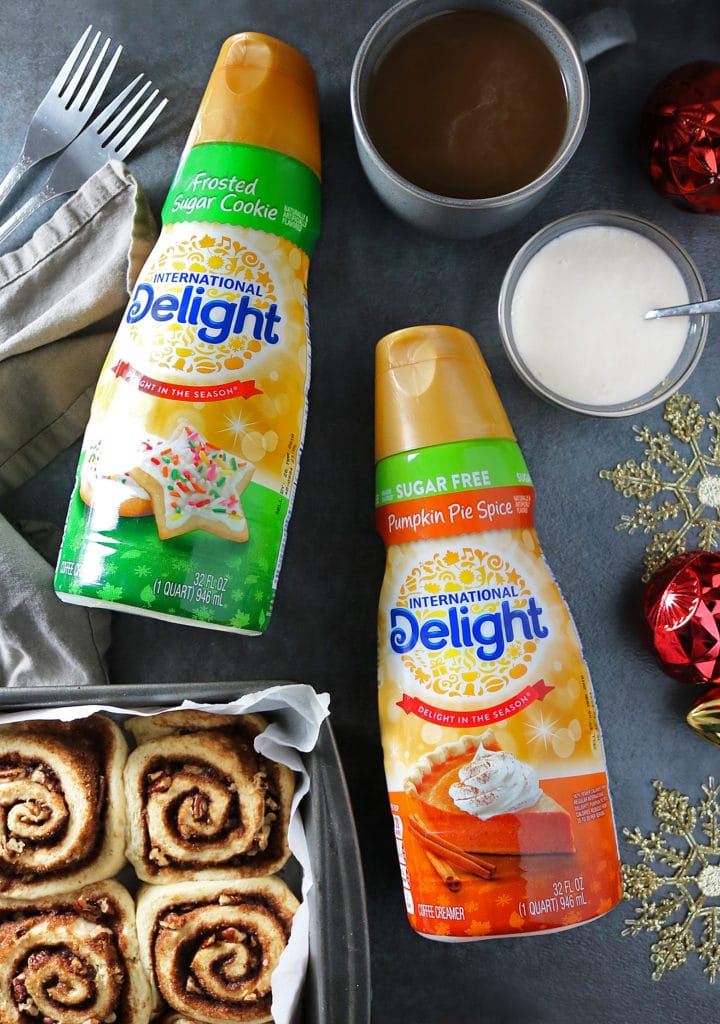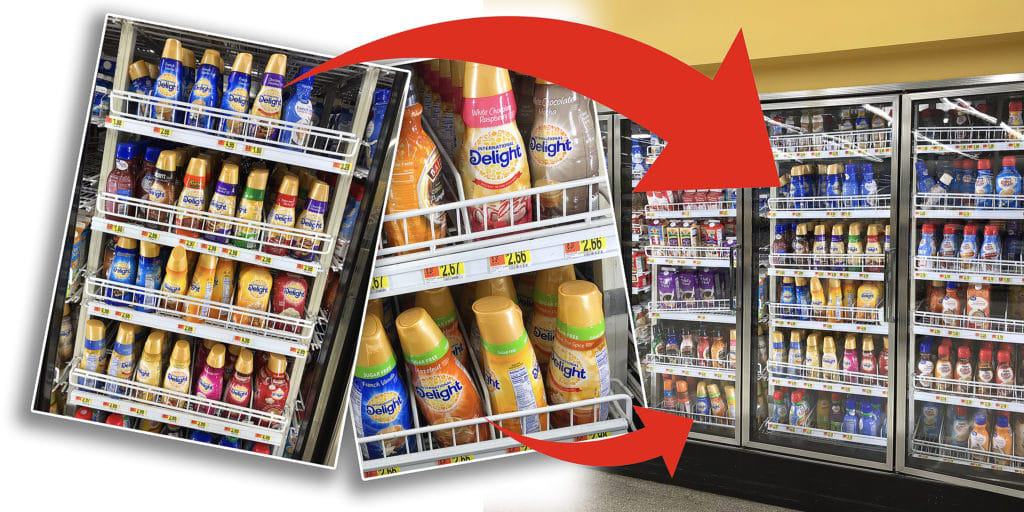 Prior to making these Cardamom Cinnamon Rolls, I stopped by Walmart to pick up a container of International Delight® Frosted Sugar Cookie Coffee Creamer for the cinnamon rolls as well as a morning treat in my coffee mug.
And, I also picked up a container of the International Delight® Sugar-Free Pumpkin Pie Spice with it's creamy swirl of seasonal spice flavors, for my mom. It just doesn't feel like the holidays without a splash of seasonal flavor. So, make sure you head to Walmart and stock up and make that merriment last!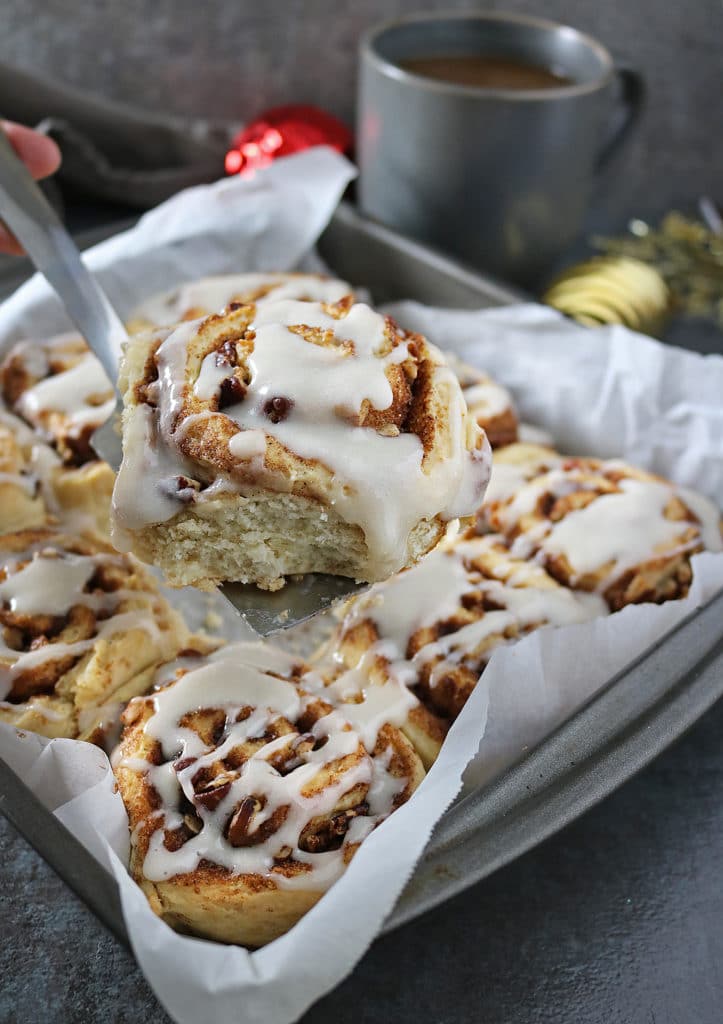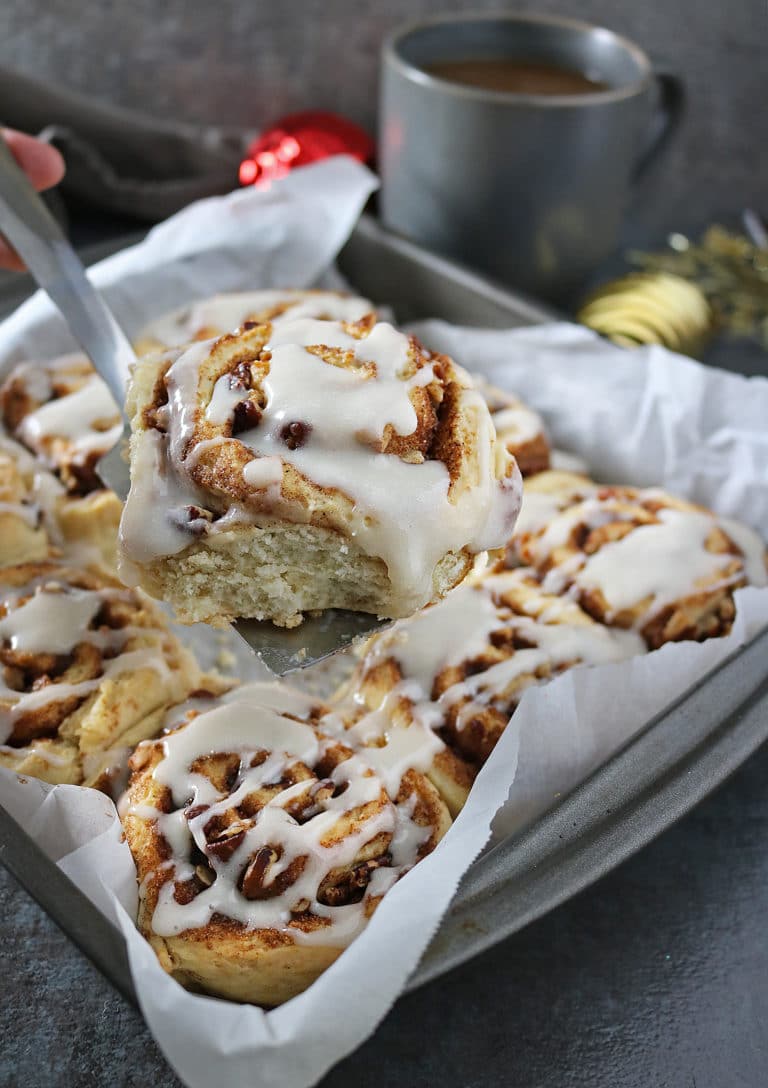 If you'd like to get your hands on some amazing recipe creations and ideas, make sure you check out the social hub here. Also, please do follow International Delight® on Facebook, Pinterest, Instagram, Twitter and Youtube!