A collection of 45 Healthy Christmas Cookies, some gluten-free, some refined sugar-free, some paleo, – because life's about balance right?
Around Christmas, my daughter and I look through International recipes to figure out what new cookie recipe we want to try.
In years past, our quest to try out a new cookie has led us to have tried Mexican Wedding Cookies and Italian Cookies.
Our cookie adventures often make me wish I could live off cookies and cookies alone – but, life needs balance right?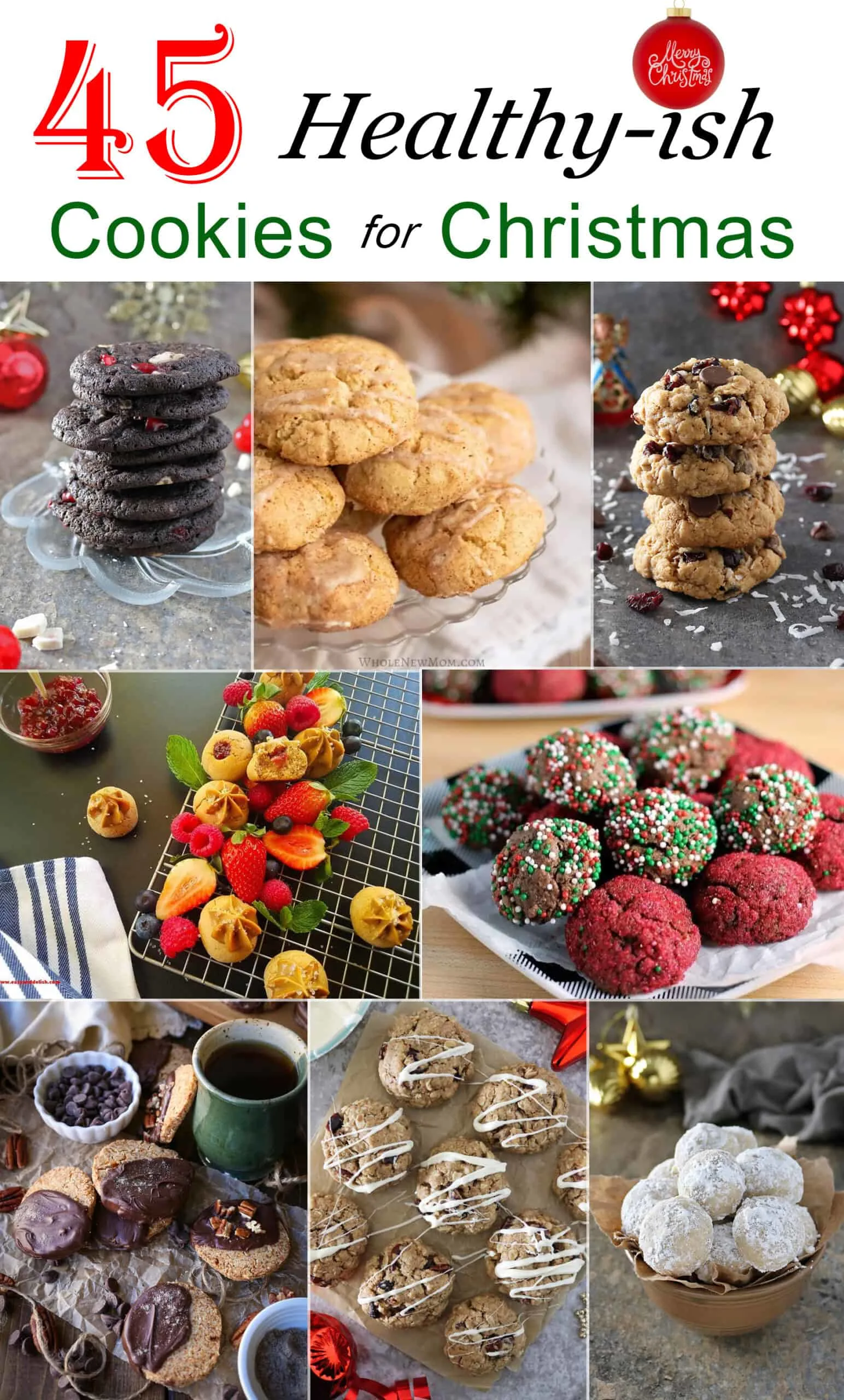 So, today I have a collection of some healthy-ISH cookies to balance out all the other baked treats that seem to fill this holiday season.
Some of these cookies like these Oatmeal Cranberry Cookies and these Sri Lankan Christmas Cake Cookies are gluten-free, others like these Cardamom Cinnamon Snowball Cookies are vegan, some like these Chocolate Peanut Butter cookies are delicious even though they are flourless, and yet others like these Peppermint White Chocolate Bites carry a hefty protein punch!
With just a tad over 2 weeks left for my favorite holiday of the year, I hope you get to try out these delicious and healthy-ish cookie recipes from myself and some of my fellow bloggers.
45 Healthy-ISH Cookies For Christmas
Balance out the holiday season with these healthy-ish holiday cookies and treats!