These Gluten-free, dairy-free, cookies are filled with cinnamon, dried apple chips, and vanilla – they not only smell delicious but taste heavenly – and – without the icing, they can even be breakfast!
This shop has been compensated by Collective Bias, Inc. and its advertiser.
All opinions are mine alone.
#HolidayWithGlade #CollectiveBias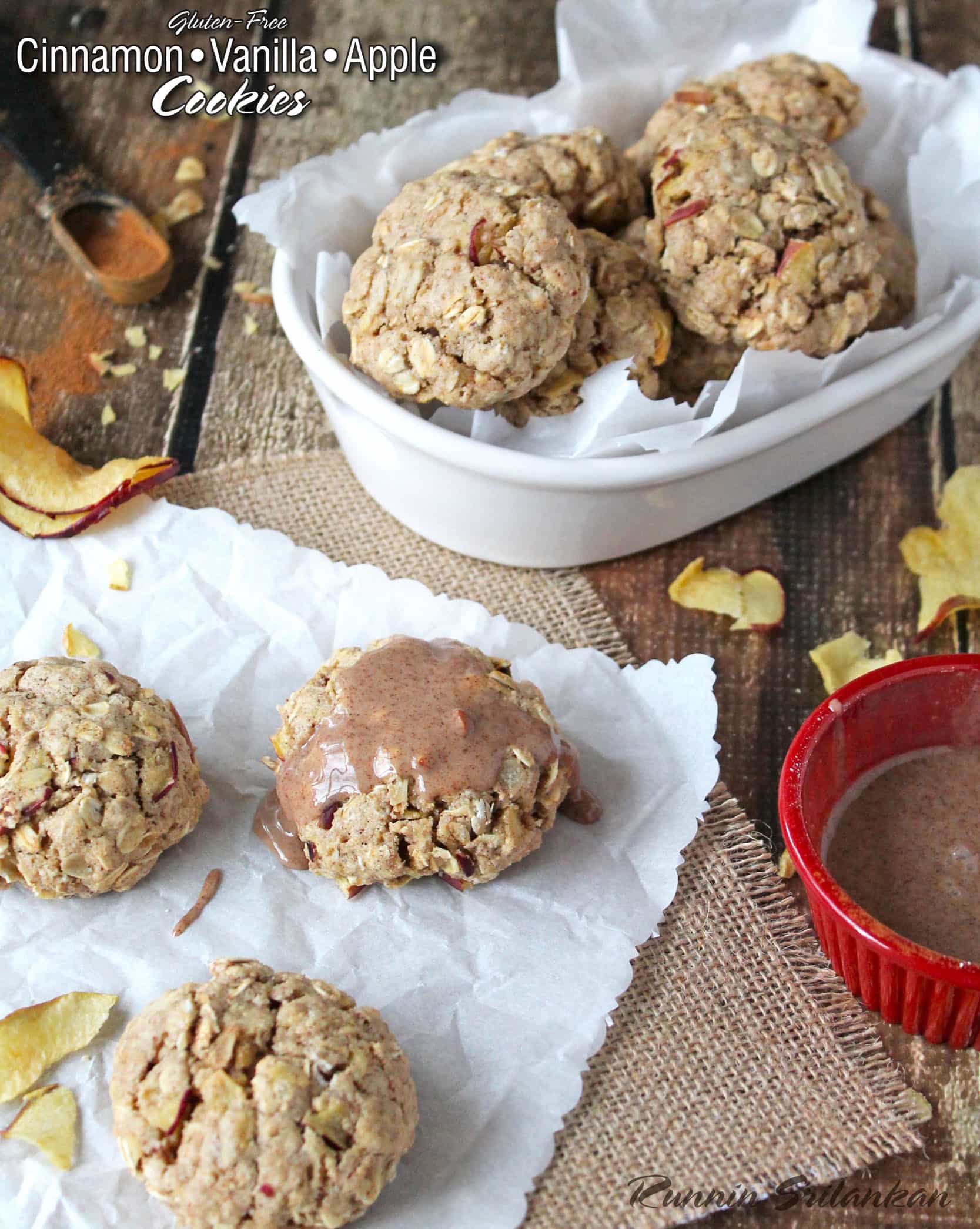 There are those people that will look up at a clear blue sky and manage to find that spec of grey, that one lonesome, tiny cloud. Then there are those people that will look up at a cloudy grey sky and manage to find that one ray of sunshine – that one spec of blue! My dad fell into that latter group. He was a joy-seeker and very often a joy-finder – in just about everything. I think it was this spirit in him that led him to bake us a cake, even when he had a reputation of being a "water-burner".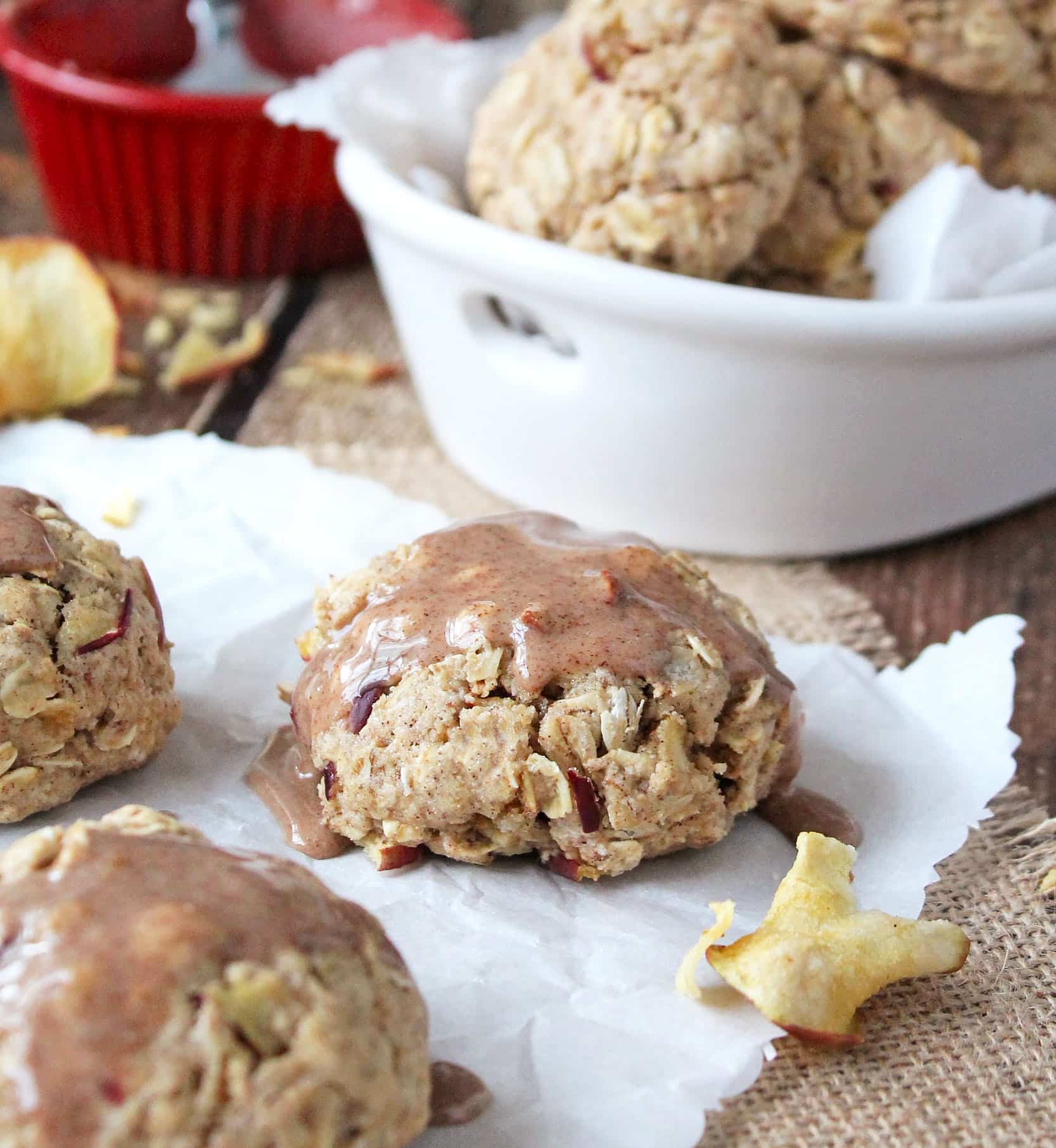 Way back in the day when I was a kid, my mom, sister and I went off on a short vacay to visit my uncle. Back then my mom did all the cooking and baking, and she made sure my dad had enough meals in the fridge before we left so he wouldn't exist on coffee and cookies. However, when we got back from our vacay, the front door wasn't fully opened when the smell of vanilla with accents of apple and cinnamon assailed our nostrils! Apparently, my water-burning-not-a-culinary-pro dad had baked us a cake! A fresh vanilla, cinnamon and apple cake!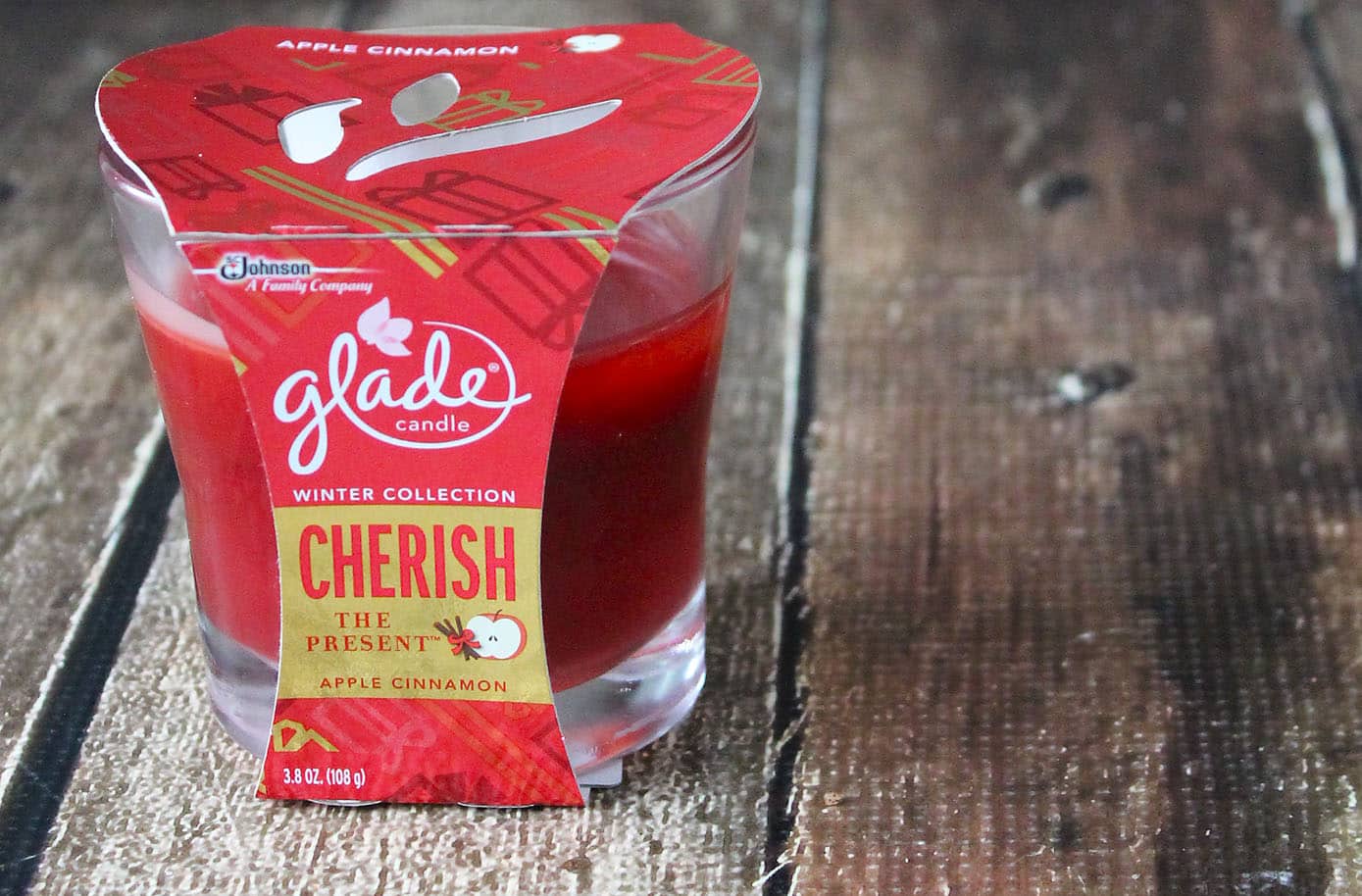 At first we were skeptical – maybe he bought it or had help from a cousin or friend; but there was no denying the scent of apples, cinnamon and vanilla that clung to the kitchen. And the cake was still warm! Other than a "golden brown" rim on the bottom outer layer of that cake, it was perfect AND delicious!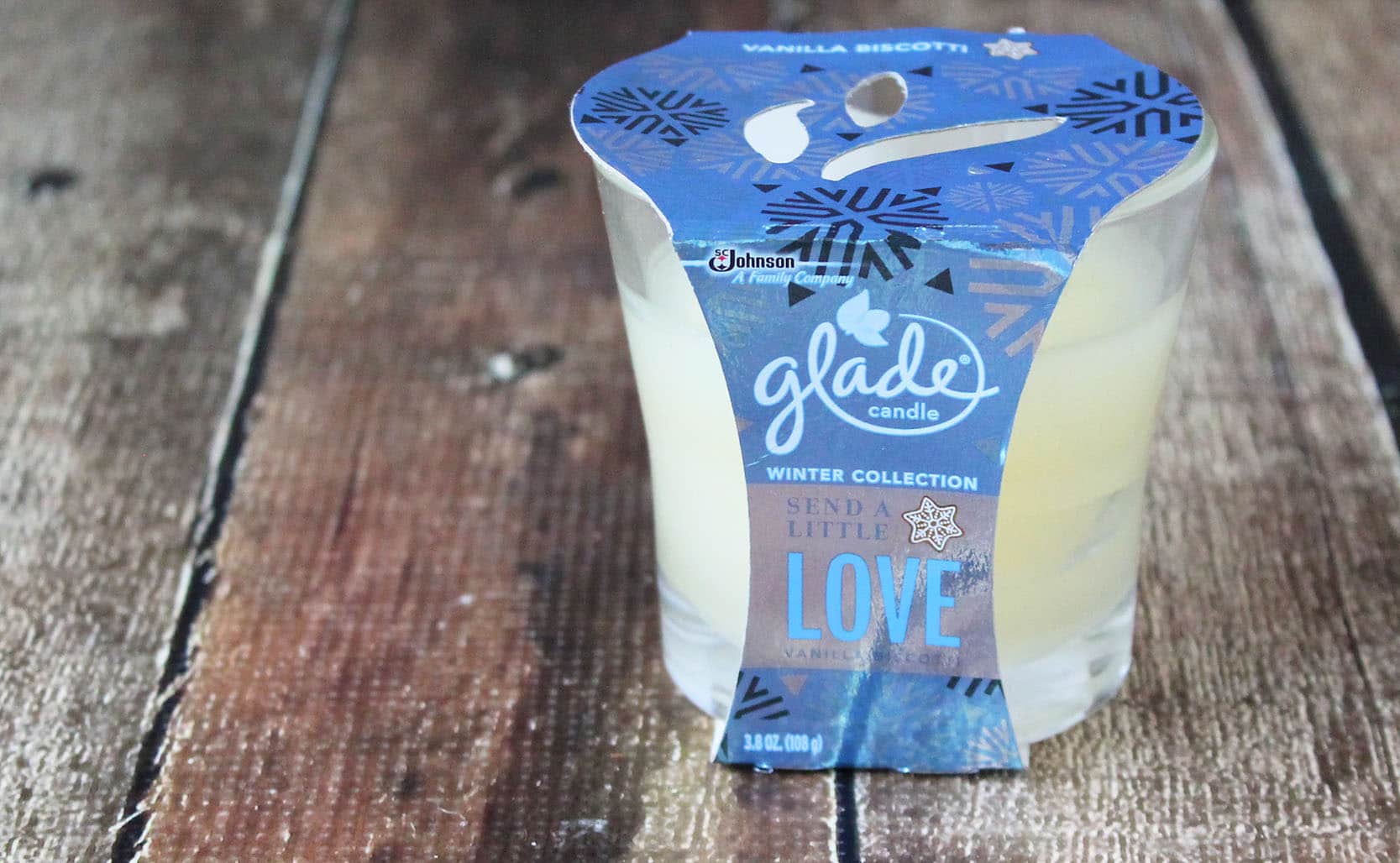 My dad is not with us this Christmas, but he passed his love for all things sweet on to me and his granddaughter. Recently, I was picking up groceries at my local Fred Meyer when I walked by the candle aisle and couldn't help but stop to get a whiff of some of the new Glade® Limited Edition Winter Collection fragrances:
• BE AT PEACE™ (Balsam Fir & Juniper)
• CHERISH THE PRESENT™ (Apple Cinnamon)
• SEND A LITTLE LOVE™ (Vanilla Biscotti)
• SHARE THE SPIRIT™ (Pomegranate Sparkler™)
When I smelled the CHERISH THE PRESENT™ and SEND A LITTLE LOVE™ Jar Candles, I was immediately transported back to that evening in the kitchen with my dad's apple cinnamon and vanilla cake. It's a funny thing about these candles, they remind me that "You don't just smell Glade®, you feel Glade®." So, in honor of the cake my dad baked and his love of cookies, I decided to come up with these gluten free, Cinnamon Vanilla Apple Cookies!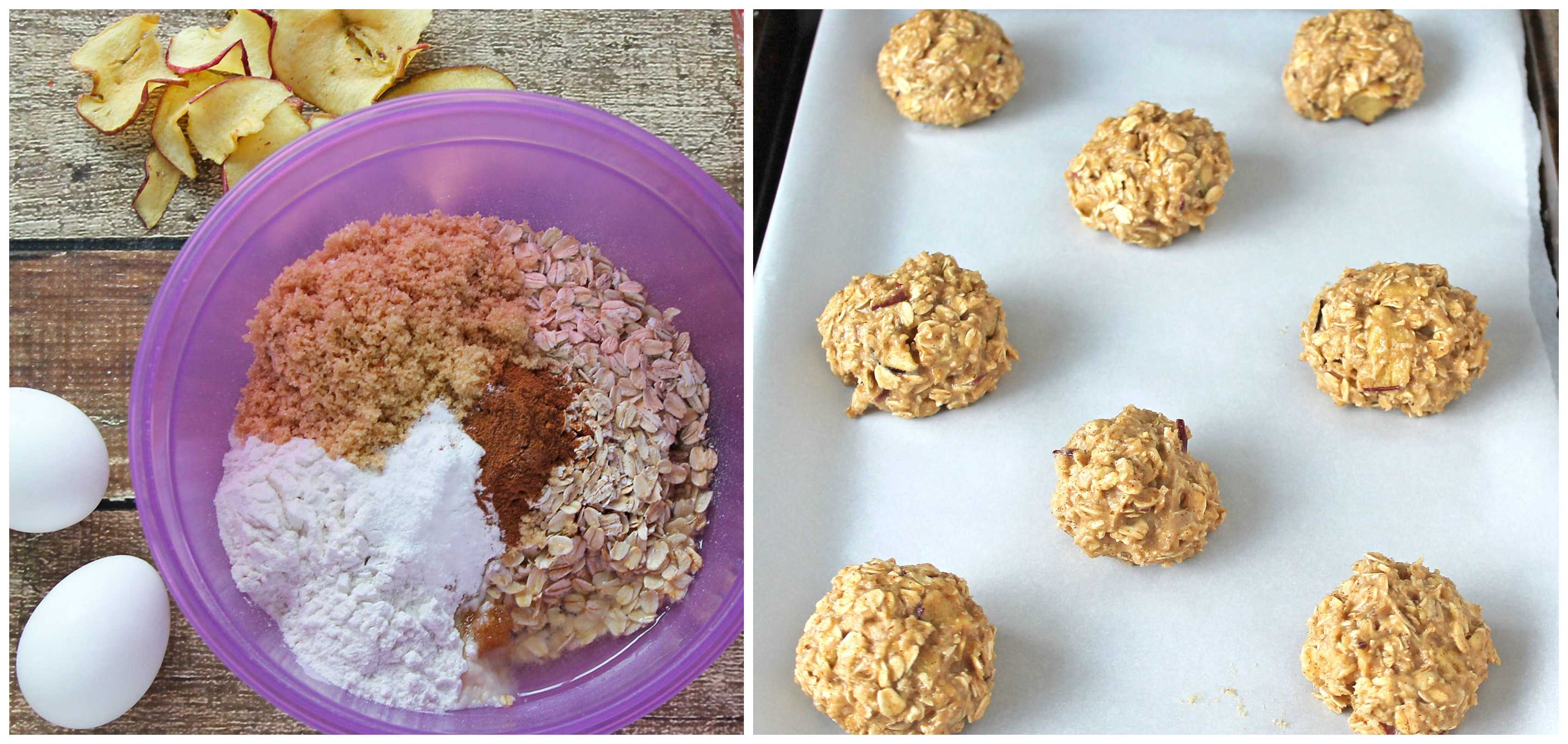 I used a combination of my adapted gluten free blend, but you could use any gluten free flour and oats and apple chips in these easy steps:
• First, I preheated the oven to 350
• Then, I added 1 1/4 cup old fashioned rolled oats, 1 cup gluten free flour blend, 1/2 cup brown sugar, 2 teaspoons baking powder, and 1 teaspoon cinnamon to a bowl and mixed them up.
• Next I added in 1/8 cup of melted(not hot) coconut oil, 2 large eggs, 1 teaspoon vanilla and 1/4 teaspoon almond extract to the dry mix and stirred it well
Then I added in 1/2 cup of roughly crushed apple chips (you could also use dried apples or freeze dried apples)
• I formed this mix into 8 balls and baked them for 12 minutes on a parchment lined baking tray.
• When cooled, I glazed some of them with a glaze of 1/2 cup confectioners' sugar, 1/2 teaspoon cinnamon and a few splashes of milk to make it an "icing" consistency.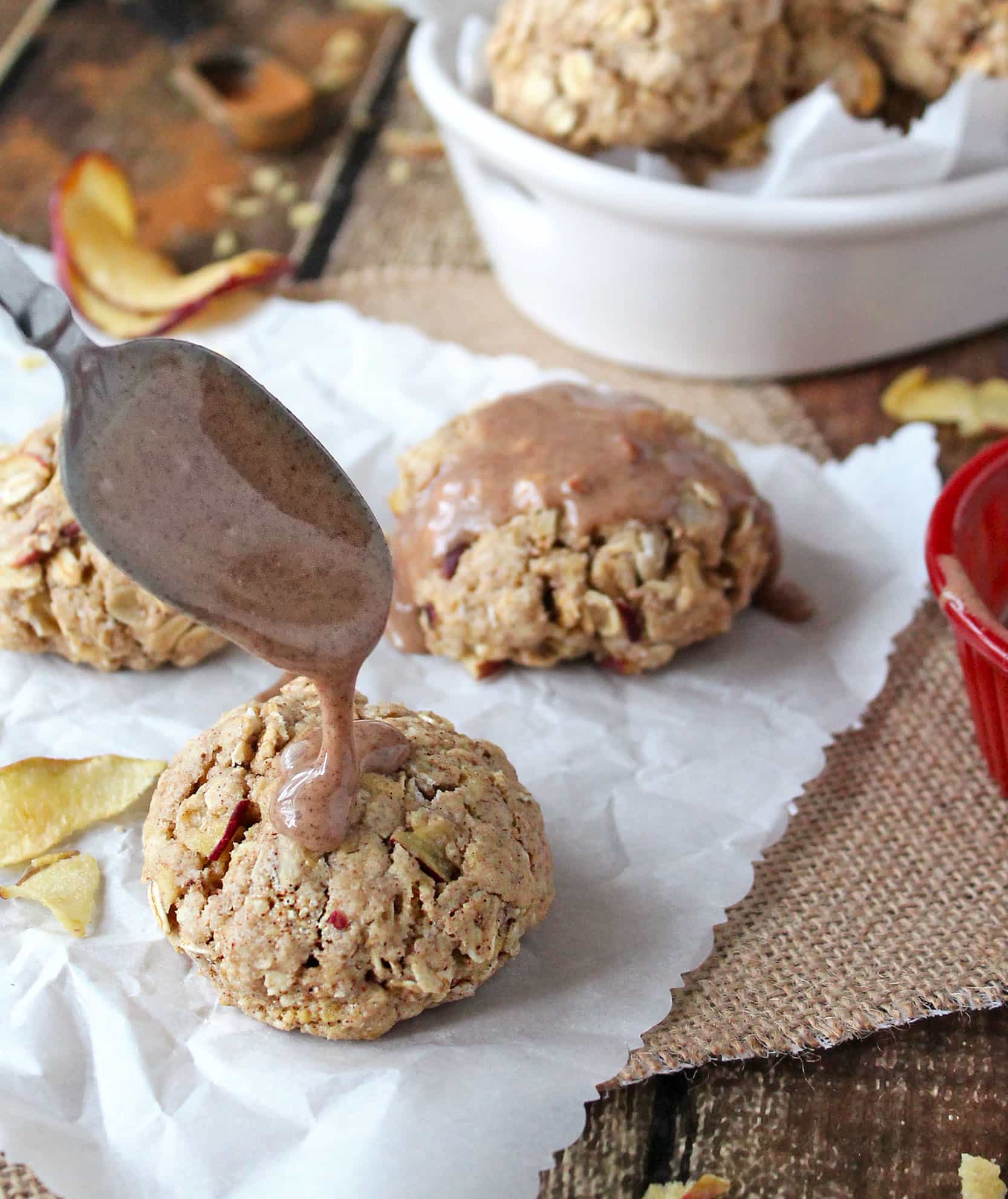 I hope to make these cookies for our Christmas cookie platter this Holiday season. And when my mom, sister,daughter and I get together for Christmas, we will enjoy these cookies and some of the new Glade® Limited Edition Winter Collection fragrances – CHERISH THE PRESENT™ and SEND A LITTLE LOVE™ candles in memory of my joy-filled dad!