Studded with candied ginger jewels, these soft and chewy, gluten-free, Candied Ginger Oatmeal Cookies are delightfully delicious!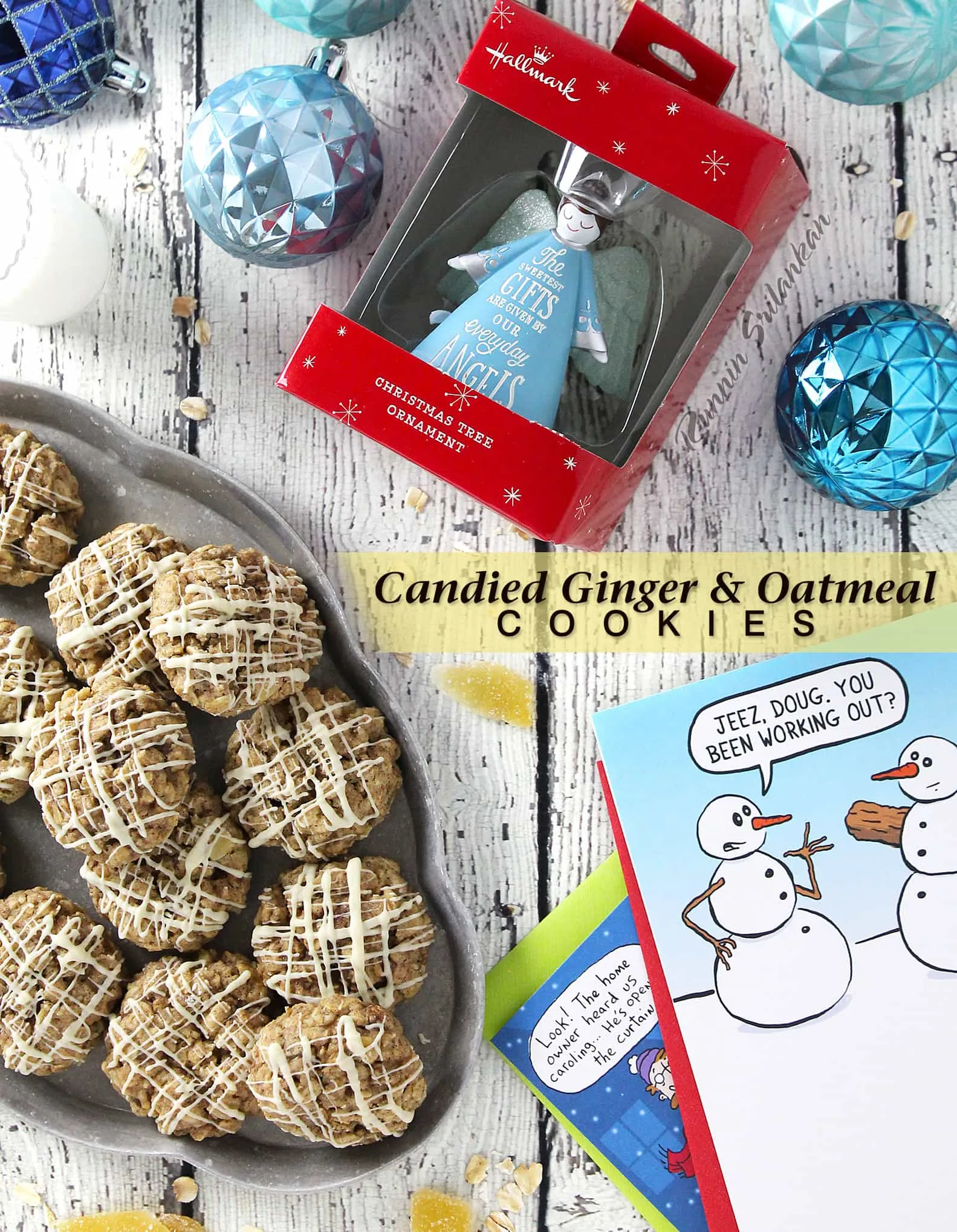 Made with only 10 ingredients, these candied ginger and oatmeal cookies are a delight to munch on.
They are ever so slightly sweet and pair beautifully with a cup of coffee or tea. With only 112 calories and oats, they can even be enjoyed for breakfast. They are also perfect for holiday cookie swaps.
What are the ingredients needed to make these Candied Ginger Oatmeal Cookies?
You will need the following 10 ingredients to make these delicious cookies:
Gluten-free all-purpose flour
Gluten-free rolled oats
Brown sugar
Baking powder
Butter
Cinnamon
Egg
Vanilla
Candied ginger
White chocolate chips
How do you make these cookies?
These cookies are so easy to make. You will not dirty too many dishes – just one spoon or spatula, a large bowl, and a baking tray with parchment paper or a silpat.
You start off by adding the gluten-free All Purpose Flour to a bowl…

Along with the gluten-free rolled oats…

Then comes the brown sugar…

Followed by the baking powder…

And then the cinnamon…

Then you mix all these dry ingredients together.

After that, add in the egg, melted butter, and vanilla, and mix well.

Then finally, you stir in 2 – 3 tablespoons of chopped-up candied ginger pieces

Form into circles, flatten the circle a bit…and…

Bake for 15 minutes on a parchment or silpat-lined baking tray, set at 350 degrees.

Remove from oven and let cool

When the cookies have cooled down, melt the white chocolate chips and drizzle on top of the cookies.
---
Some people might say it's just plain luck and some people say it's more, but my daughter and I have been so fortunate to have had people step into our lives and lend a hand, or an ear, or a meal, at the most pertinent of times.
One of these everyday angels walked into our home the first afternoon we moved in, with a mini loaf of warm banana bread. And, every Christmas since, she has dropped by with a mini loaf of warm banana bread – just enough for my daughter and I to share.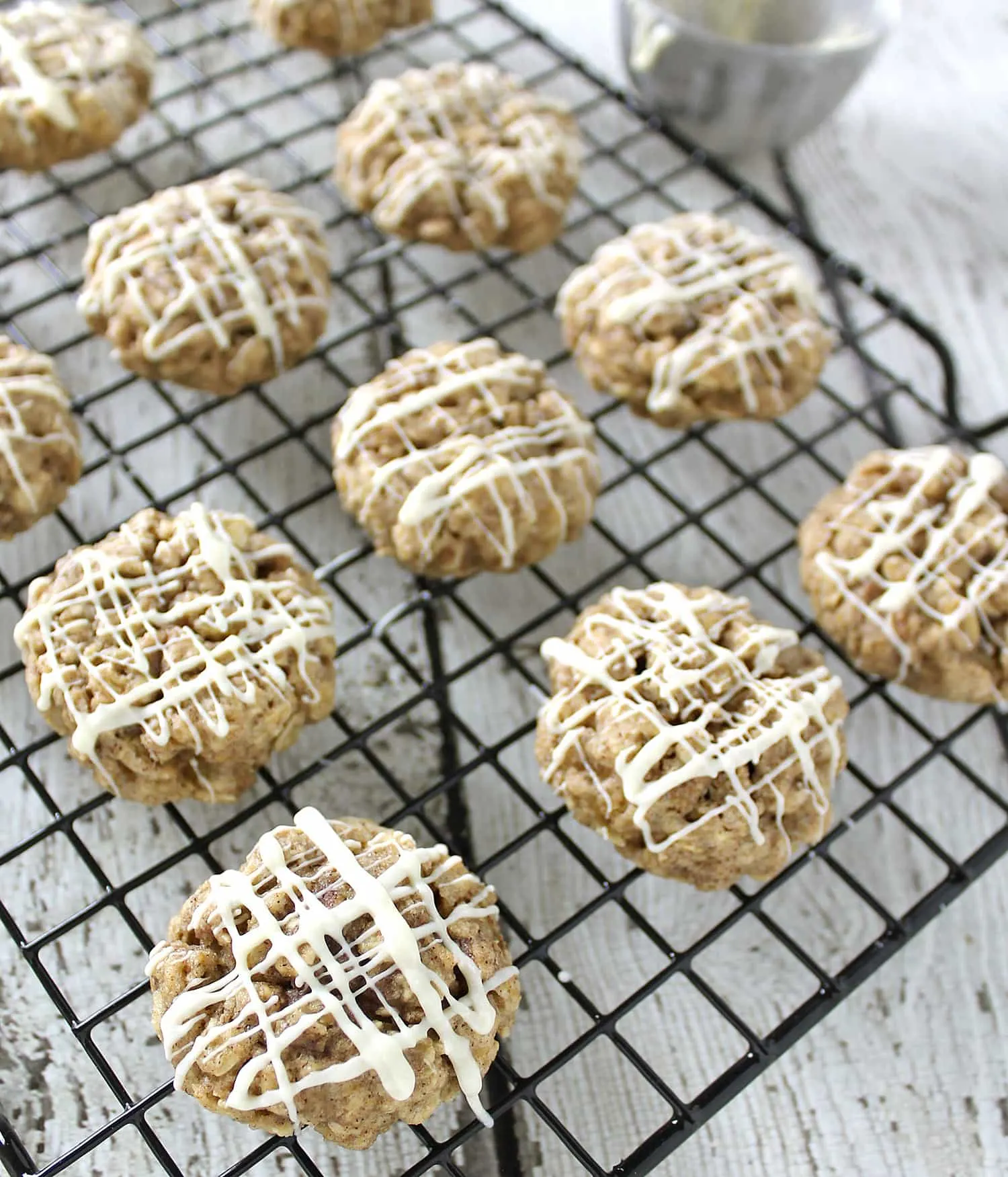 She is our neighbor from a few doors down – she is without a doubt one of the spiffiest retirees on this street!
From her immaculate self-maintained yard to the tips she emails me on ways to pinch a penny or two, she has been such an inspiration to me. Sadly, recently, she informed me that she has been thinking about selling her home and moving. I hate to see her go.
At first, I thought that I should hide in the bushes and charge the people who came to look at her house, thus frightening them out of buying – but that wouldn't be right – or would it?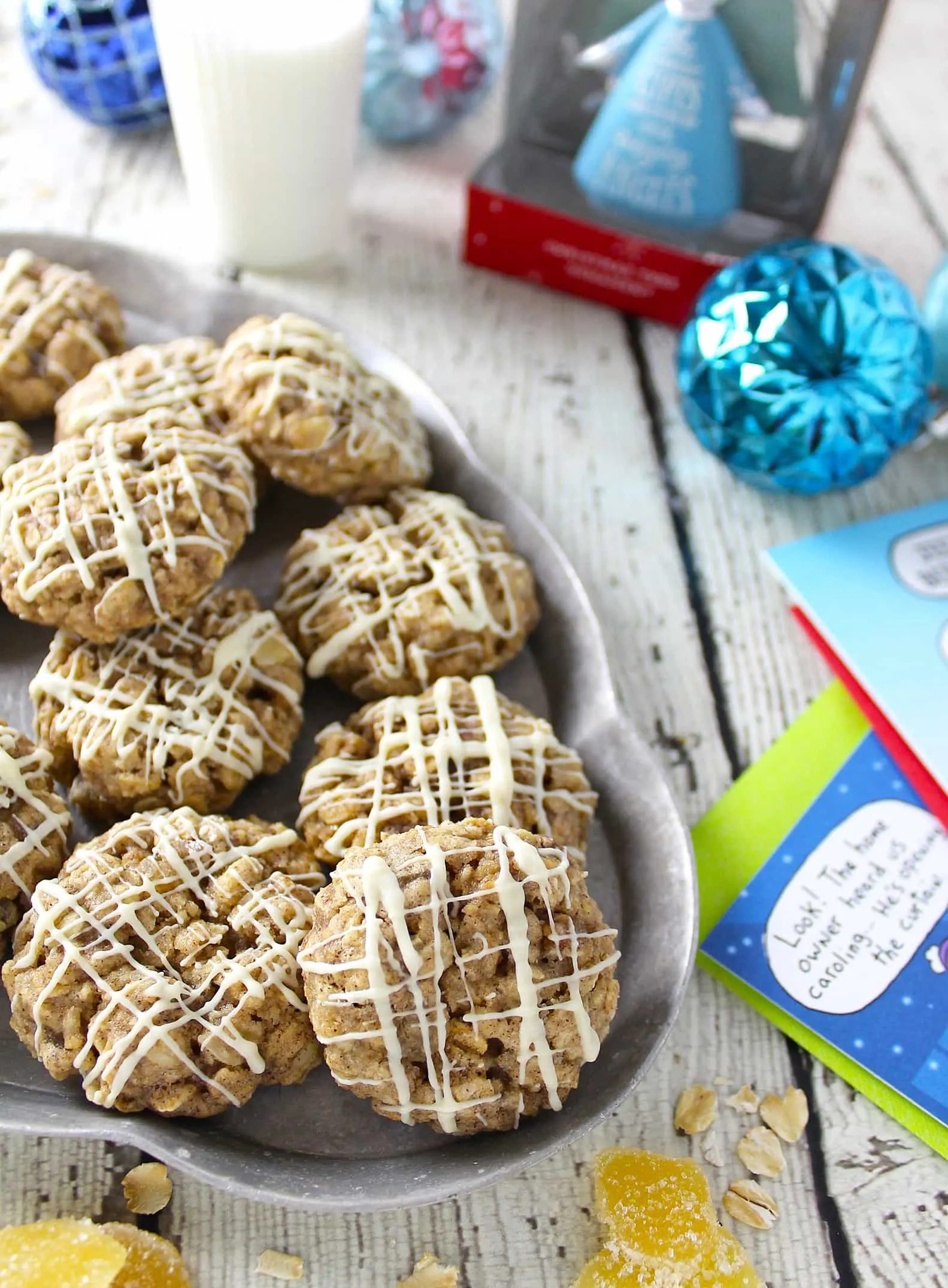 Instead, I figured we could do something special for her. Most Christmas, we give her a box of cookies.
But this year, to show her how much her kind gestures over the years have meant to us, I figured I would include a small Hallmark Ornament along with these Candied Ginger Oatmeal Cookies.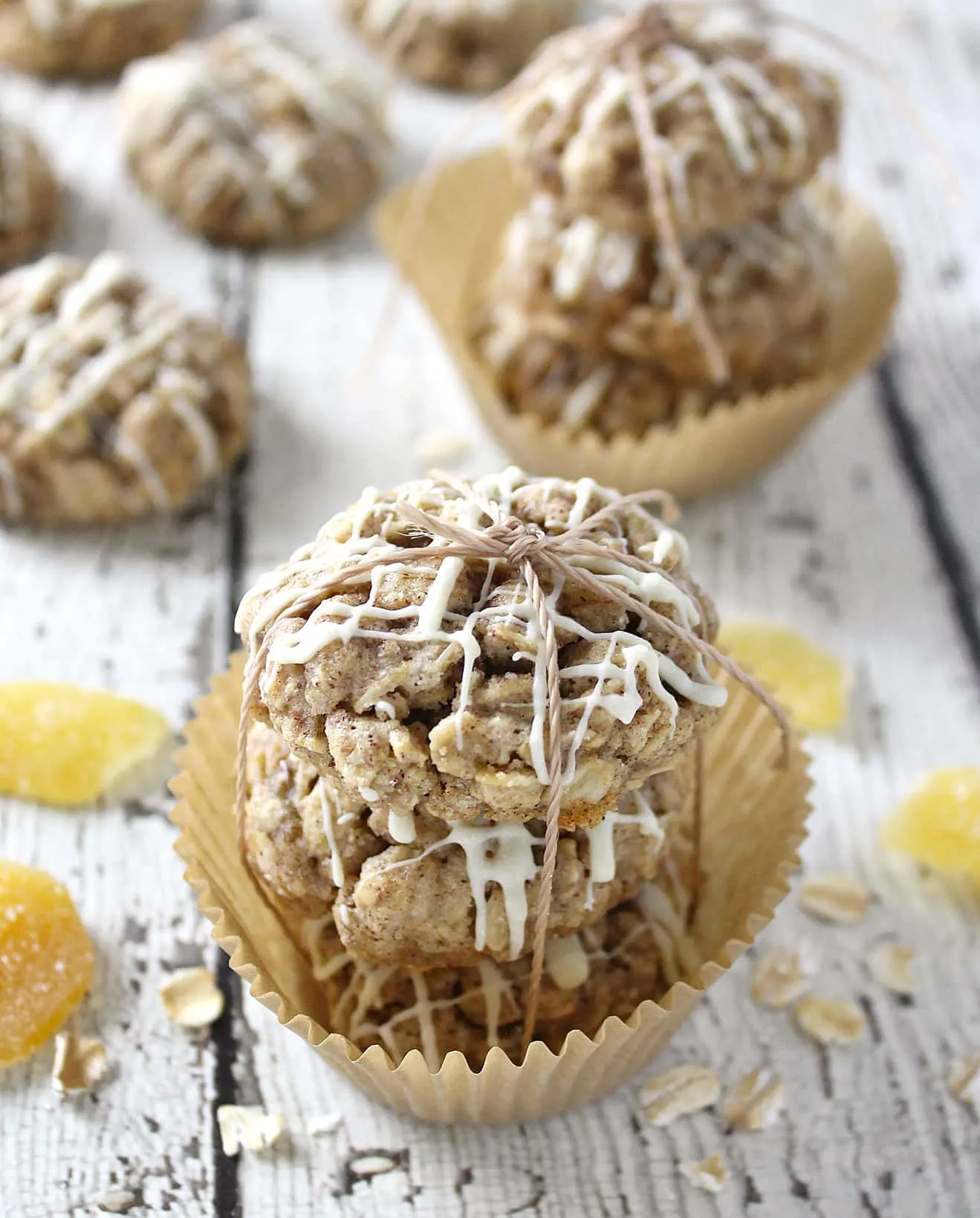 At first, since we speak the language of food, I figured I would give her a Mini Mouse Cupcake Hallmark Ornament, but then when I came across this Hallmark Ornament at my local Walmart store – why – it had her name all over it!