These little Crispy Spiced Chickpeas are nutritious and simple to whip up and totally addicting!
If you happen to be reading this today, or the day before Thanksgiving, then you just might be gearing up for a marathon cook session on Thursday.
Or, if you happen to be reading this on Friday, well then you might be gearing up for the wrestling event of the century (aka Black Friday shopping).
Either way, you are going to want something portable and nutritious, something packed with protein that will sustain you for hours, and something that is good for you because there's Thanksgiving dinner or Thanksgiving leftovers waiting – and that's where these little Crispy Spiced Chickpeas come into play!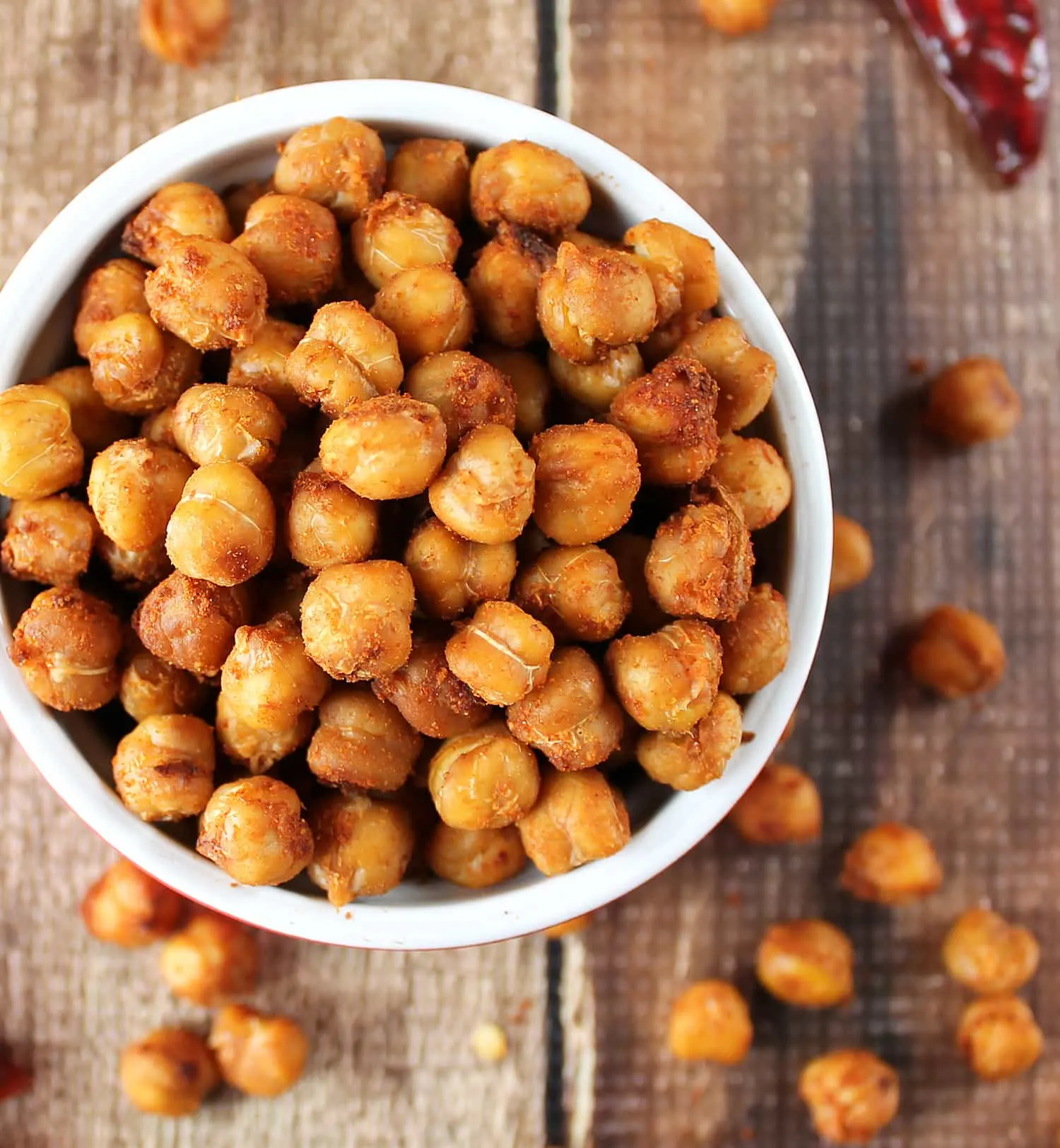 I got the recipe for these little morsels from physician, chef, recipe developer, and food blogger extraordinaire: Dr. Sonali Ruder. Sonali's blog The Food Physician is filled with easy to follow, quick and wholesome recipes and so is her latest venture: The Natural Pregnancy Cookbook. While I have no plans to go down the pregnancy route again, I do have to say that The Natural Pregnancy Cookbook is jam packed with over 125 nutritious recipes for just about everyone!
So, when Sonali contacted me about doing a review – heck, I was delighted!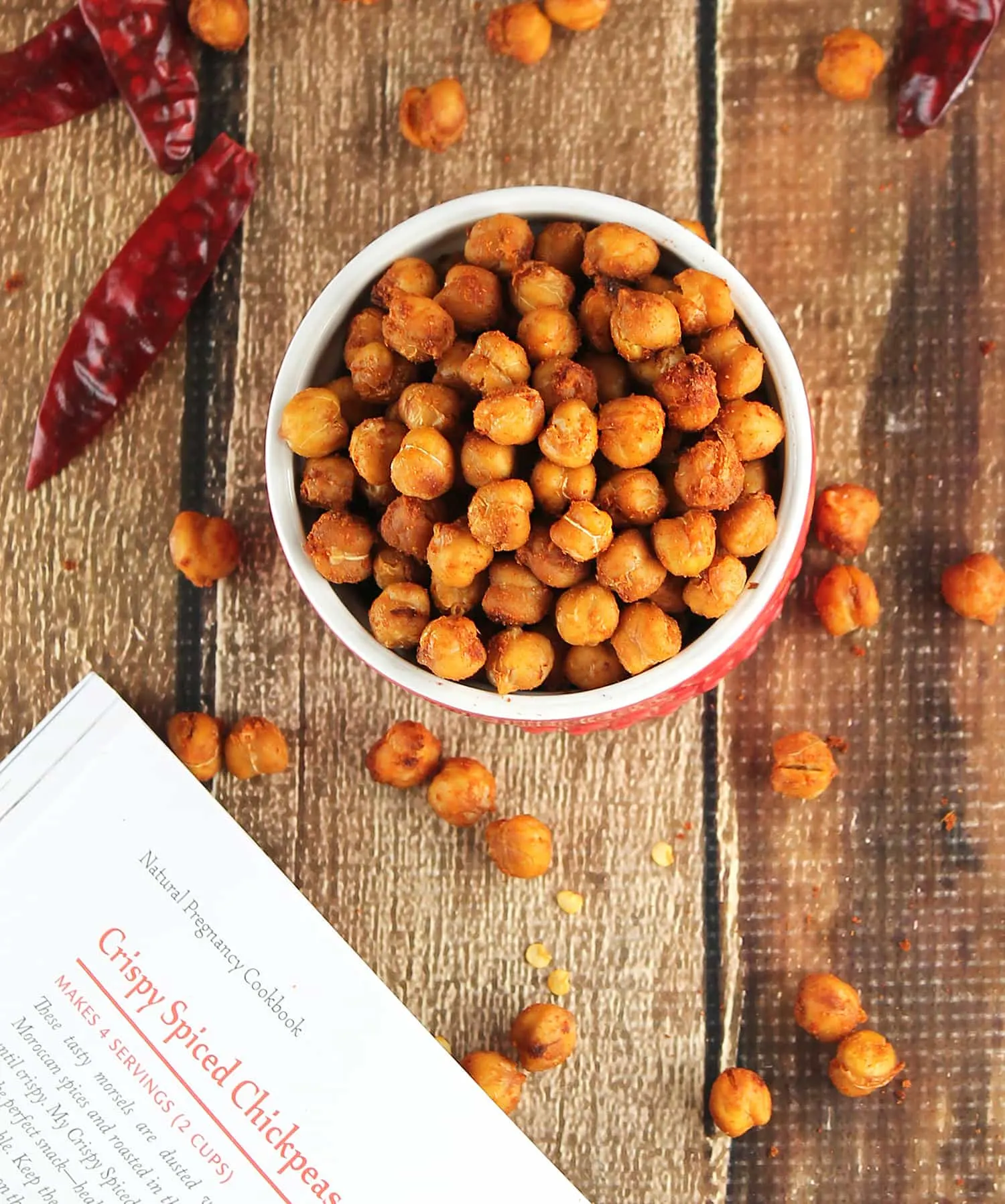 If Sonali's recipes like this pumpkin custard (as reviewed by the Spicy RD); or this Strawberry Almond Breakfast Quinoa (as reviewed by Jeanette's Healthy Living); or this Maple-Glazed Acorn Squash (as reviewed by Diane @ Cape Fear Nutrition); or even these Crispy Spiced Chickpeas with cumin, coriander, cayenne, chili powder and smoked paprika (that you see here) – have you drooling, then please pick up a copy of Sonali's Natural Pregnancy Cookbook (available on Amazon).
Also, as I mentioned I have no plans to go down the pregnancy route again, I am passing my dog eared copy of The Natural Pregnancy Cookbook on…so, if you would like to give it a permanent home or pass it on yourself, please enter the giveaway below.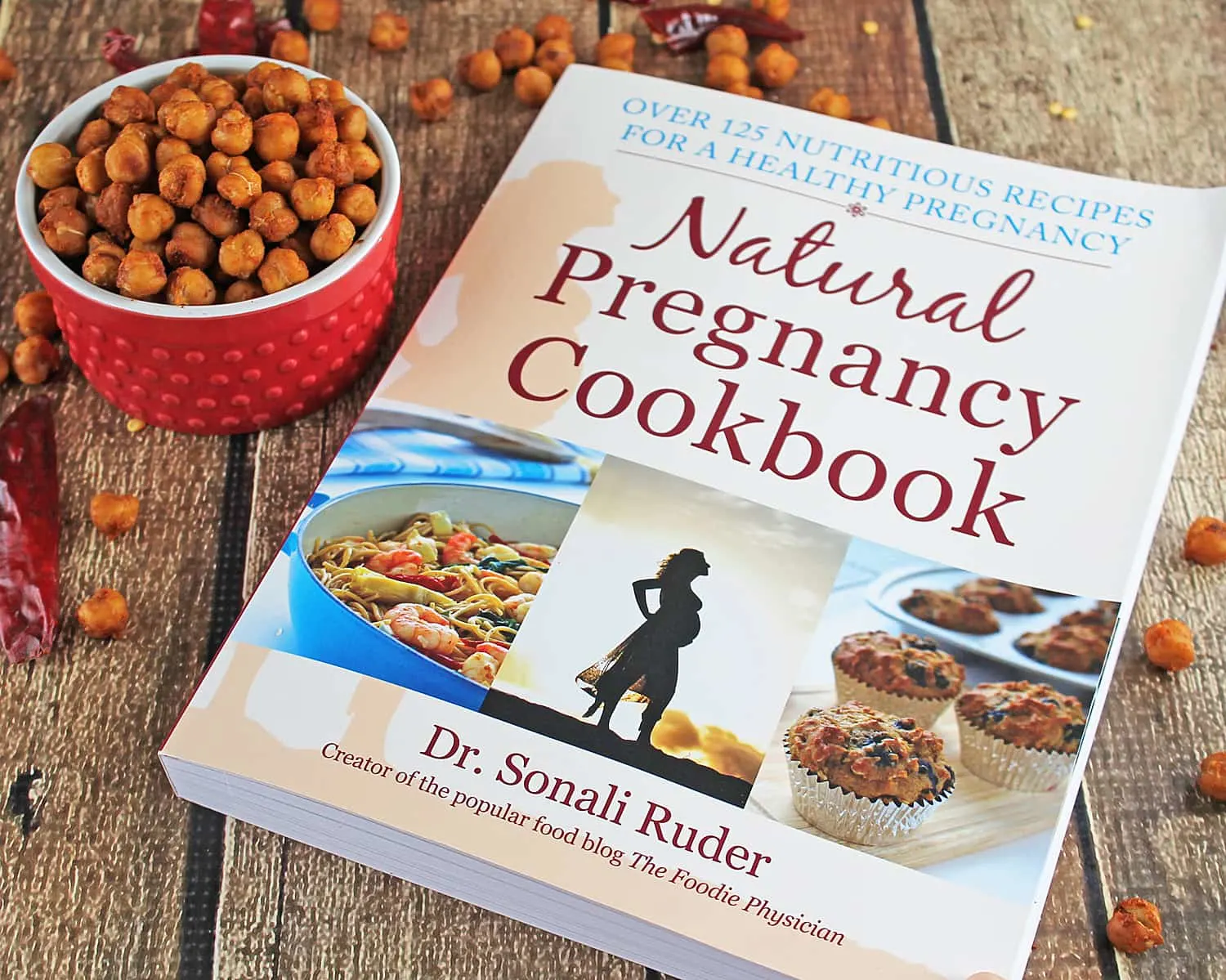 Wishing you and your loved ones a very Happy Thanksgiving!