This shop has been compensated by Collective Bias, Inc. and its advertiser.
All opinions are mine alone.
#NaturallyCheesy #CollectiveBias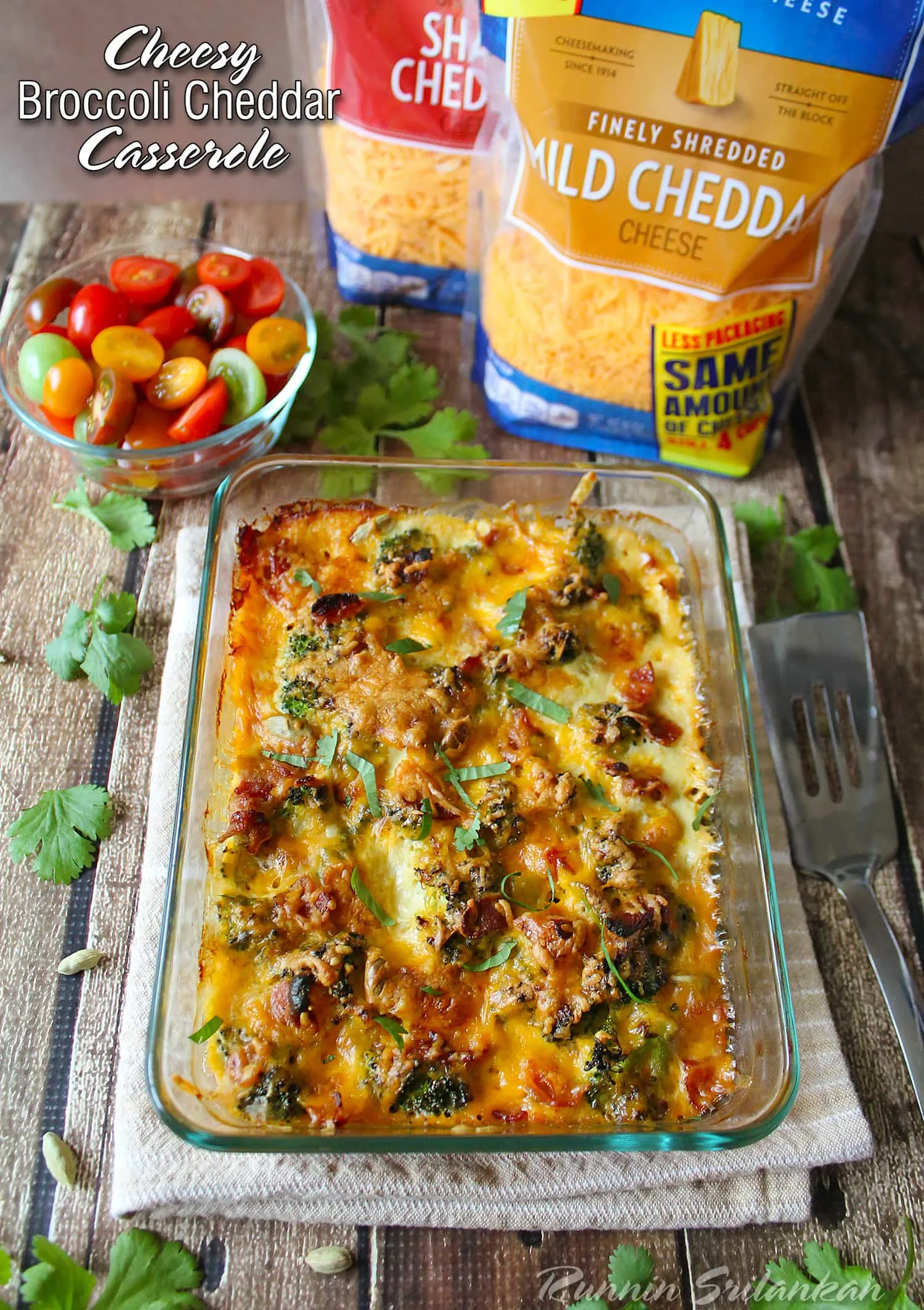 You really cannot go wrong with eggs, broccoli, cheddar and bacon in one dish ~ that's why you need this Cheesy Broccoli Bacon Casserole on your table this (and every) Winter!
I always admired the 10 foot ceilings in our family room, that is, until I decided to paint them! For someone who is a couple of inches over 5 feet, that's a whole lot of wall to cover – even when perched uncomfortably on a 6 foot ladder. But, amidst lessons that I cannot carry gallons of paint and climb a ladder like I used to; and, balancing on the very top of a folding ladder is not a good idea, I slowly conquered those walls. While this past Friday was fondly referred to as Black Friday by most, to me, it was a light grey one – yes – that's the new color of our family room!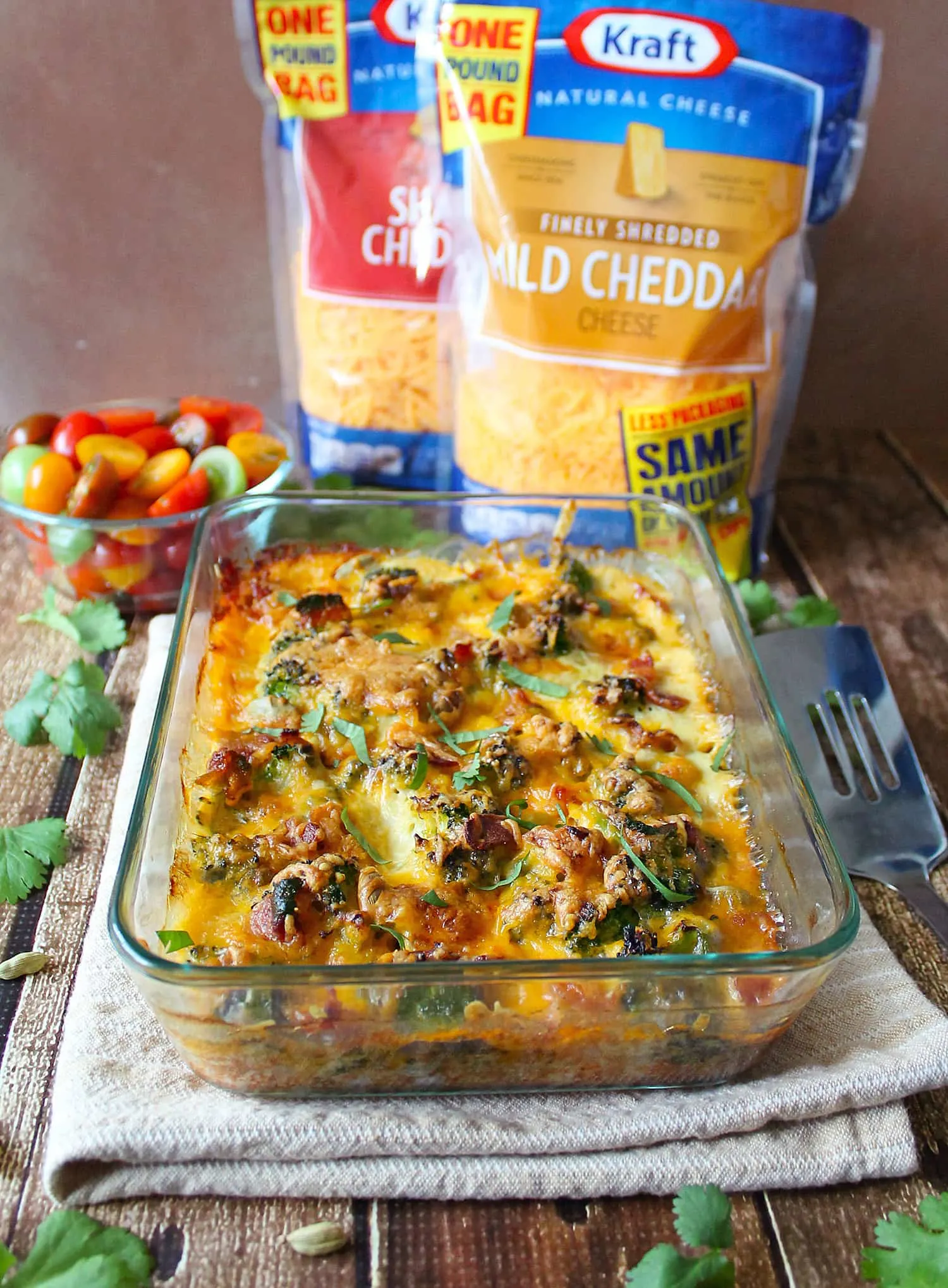 During this ordeal, I really did not want to spend a whole lot of time in the kitchen – yet I wanted something satisfying and perfect for these paint-filled, cooler days. My daughter suggested I make a satisfying cheesy casserole of some sort, but it had been ages since I had made a cheesy casserole. As a lactose-intolerant gal who shied away from most cheese and milk based dishes for the longest while, I have started to slowly re-introduce aged cheeses and certain milks that do not make me feel more uncomfortable than balancing on a ladder with paint and brush in hand.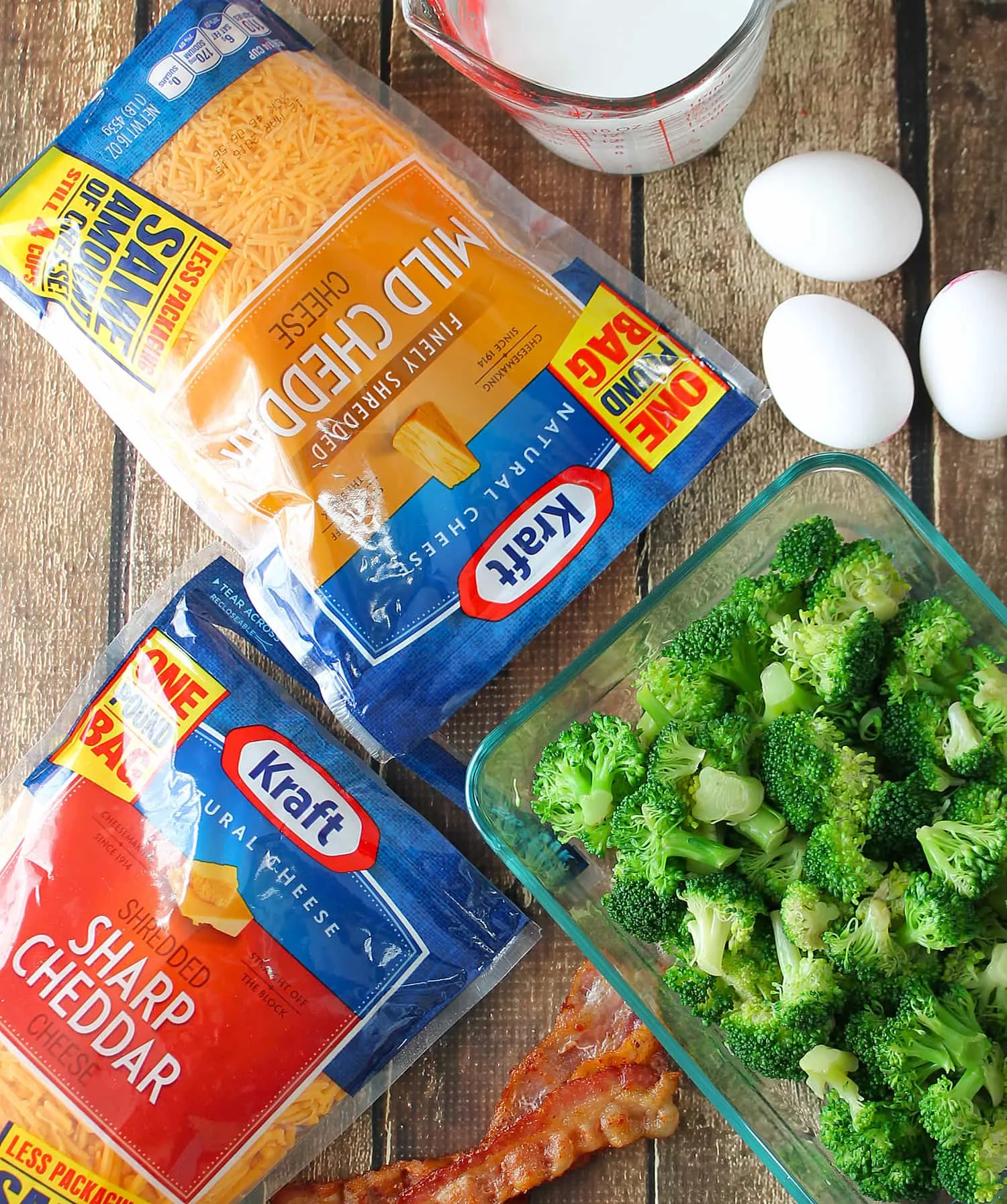 And, after scanning the contents of our fridge and pulling out some Mild Cheddar Kraft Natural Cheese and Sharp Cheddar Kraft Natural Shredded Cheese (which we had fortunately picked up from our neighborhood Walmart the other night), along with some broccoli and bacon, I figured I'd conquer my casserole-making fear with this easy, hearty, Cheesy Broccoli Bacon Casserole!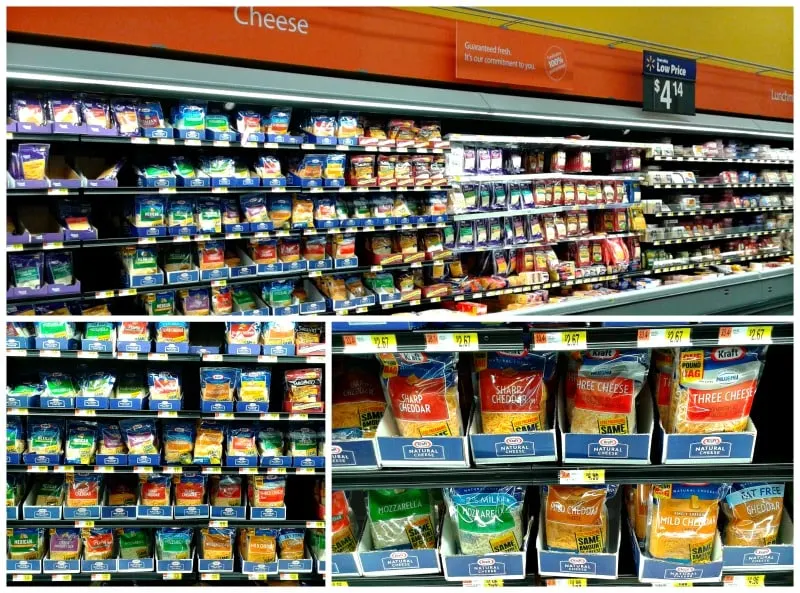 All that this Cheesy Broccoli Bacon Casserole involved was:
• Cooking a couple of strips of bacon and letting them drain on kitchen towels
• Then, placing 4 cups of broccoli in boiling water for about 3 minutes and then rinsing under cold water.
• Layering this broccoli in an oven safe dish
• Layering 1/2 cup each of Mild Cheddar and Sharp Cheddar Kraft Natural Shredded Cheese over the broccoli
• Crumbling and layering the bacon over this cheese layer
• Whisking up a mixture of 3/4 cup coconut milk, 3 eggs, 1/4 teaspoon salt, 1/2 teaspoon each paprika and pepper in another bowl and pouring this onto the broccoli and cheese and bacon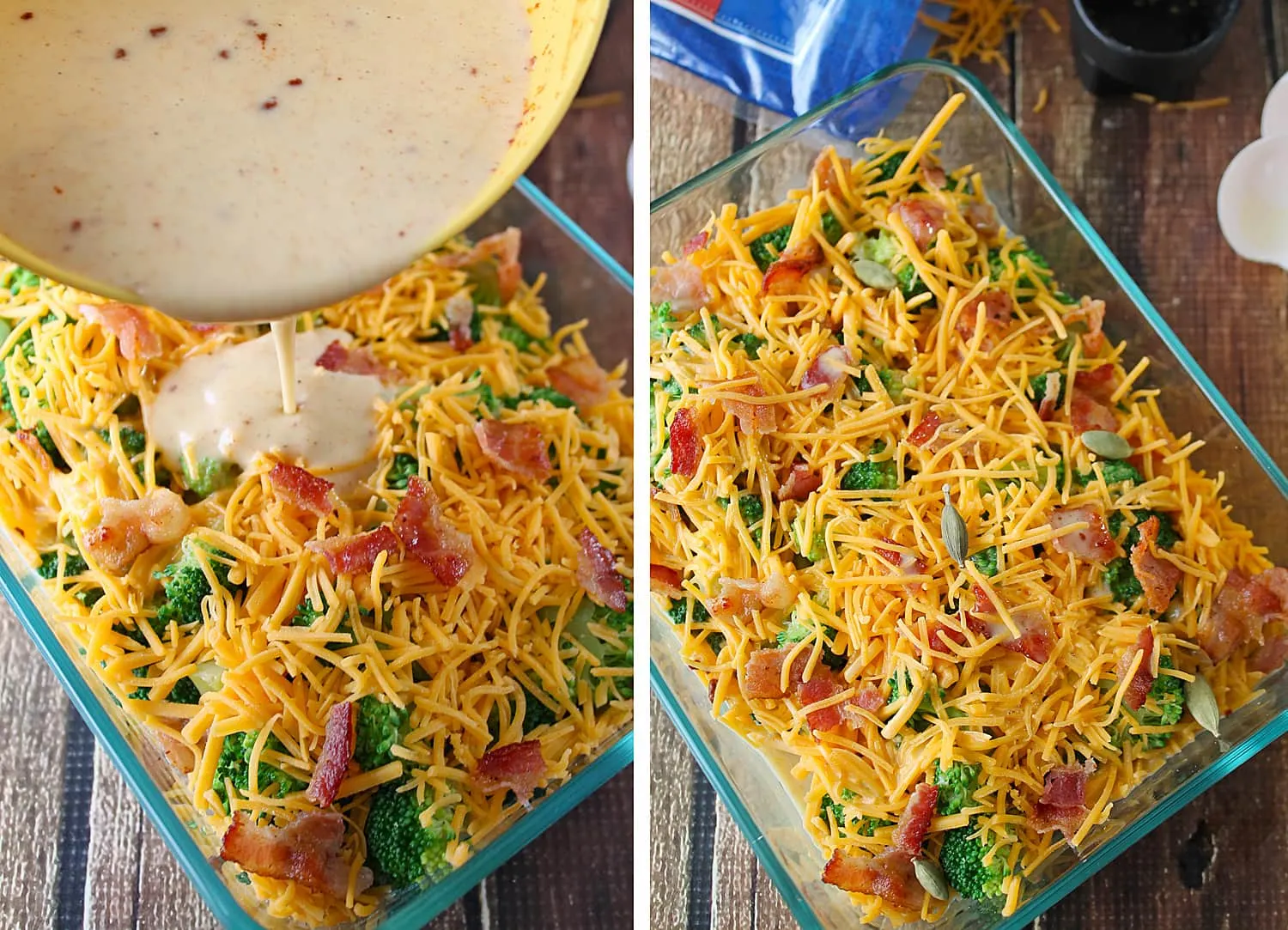 • Placing 5-6 cardamom pods onto the dish and baking this at 375 for 40 minutes till cheese is melting and bubbly.
This is really one easy recipe that involves you placing a dish with some blanched broccoli, bacon, eggs, cheese, coconut milk and spices into an oven and going about your business for 40 minutes. Then, you pull this casserole out – with bubbling cheese that's slightly burnt in some parts (to me, those are the best parts).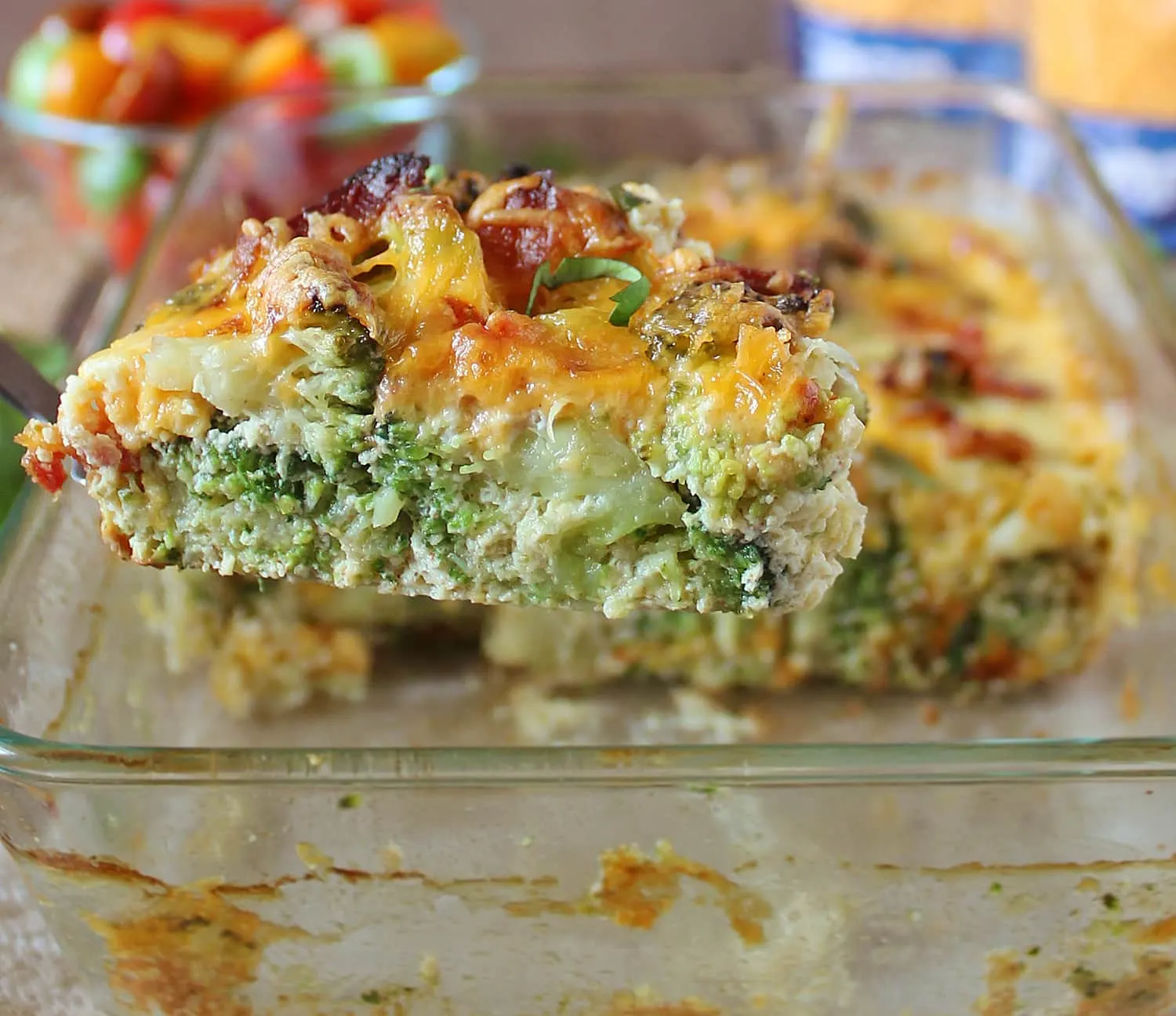 What is one of your favorite Cheesy Casseroles?
If you don't happen to have one – then maybe you could find a favorite at Kraft.com?