This shop has been compensated by Collective Bias, Inc. and its advertiser.
All opinions are mine alone.
#PairsWellWithHolidays #CollectiveBias
Bacon takes a backseat while prosciutto shines alongside dried apricots in these salty & sweet, cinnamon spiked, Prosciutto & Apricot Cookies that are hugged with a White Chocolate Glaze.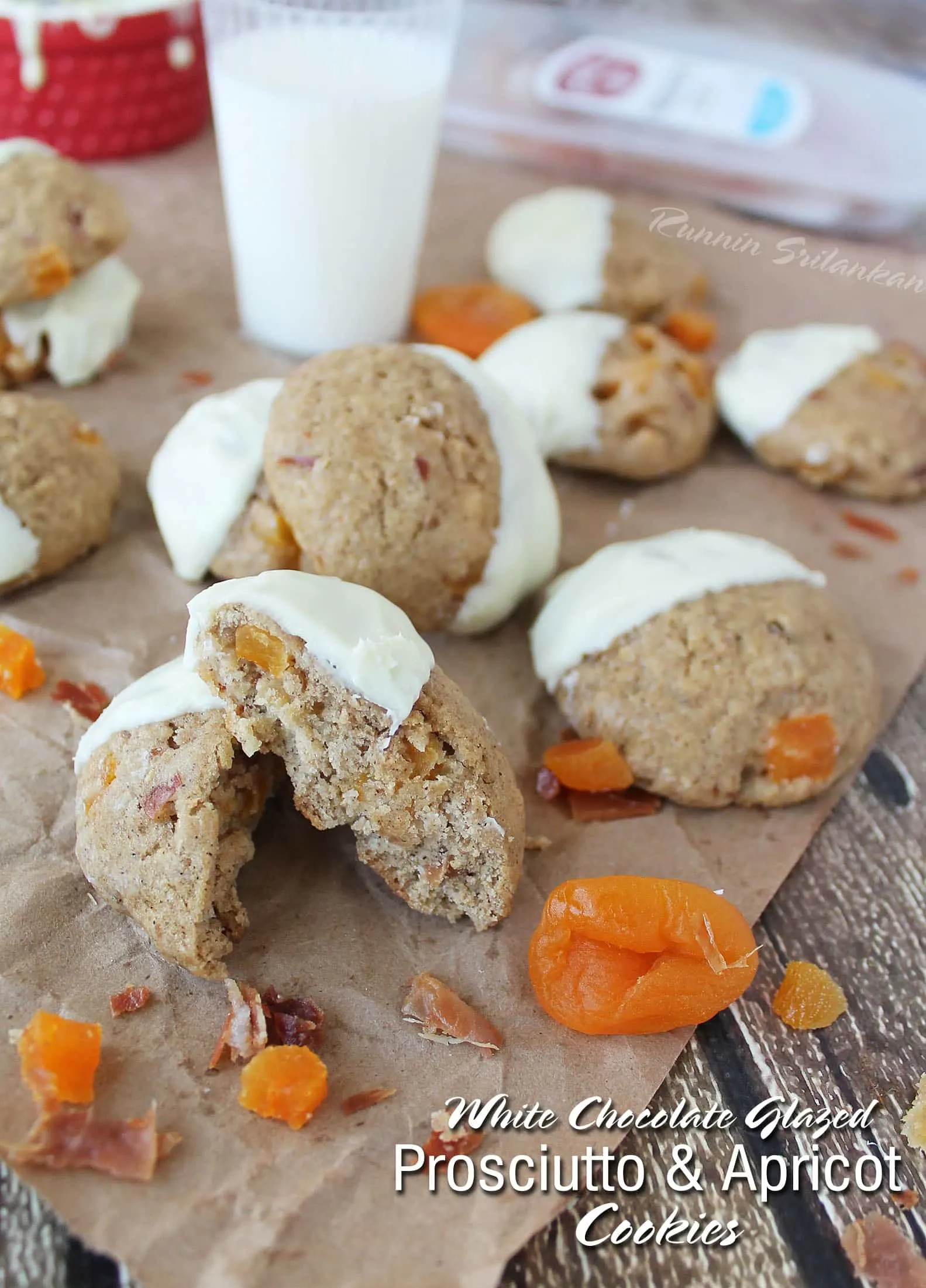 Yes, I understand, this combination sounds a bit strange. You might think prosciutto pairs well with cheese or olives on a charcuterie board at a holiday get together and not in a cookie on a holiday cookie platter. But, picking my way through a charcuterie board at a friend's house as we watched the finale of The Great British Bake Off is what gave rise to this strange but oh so good combination.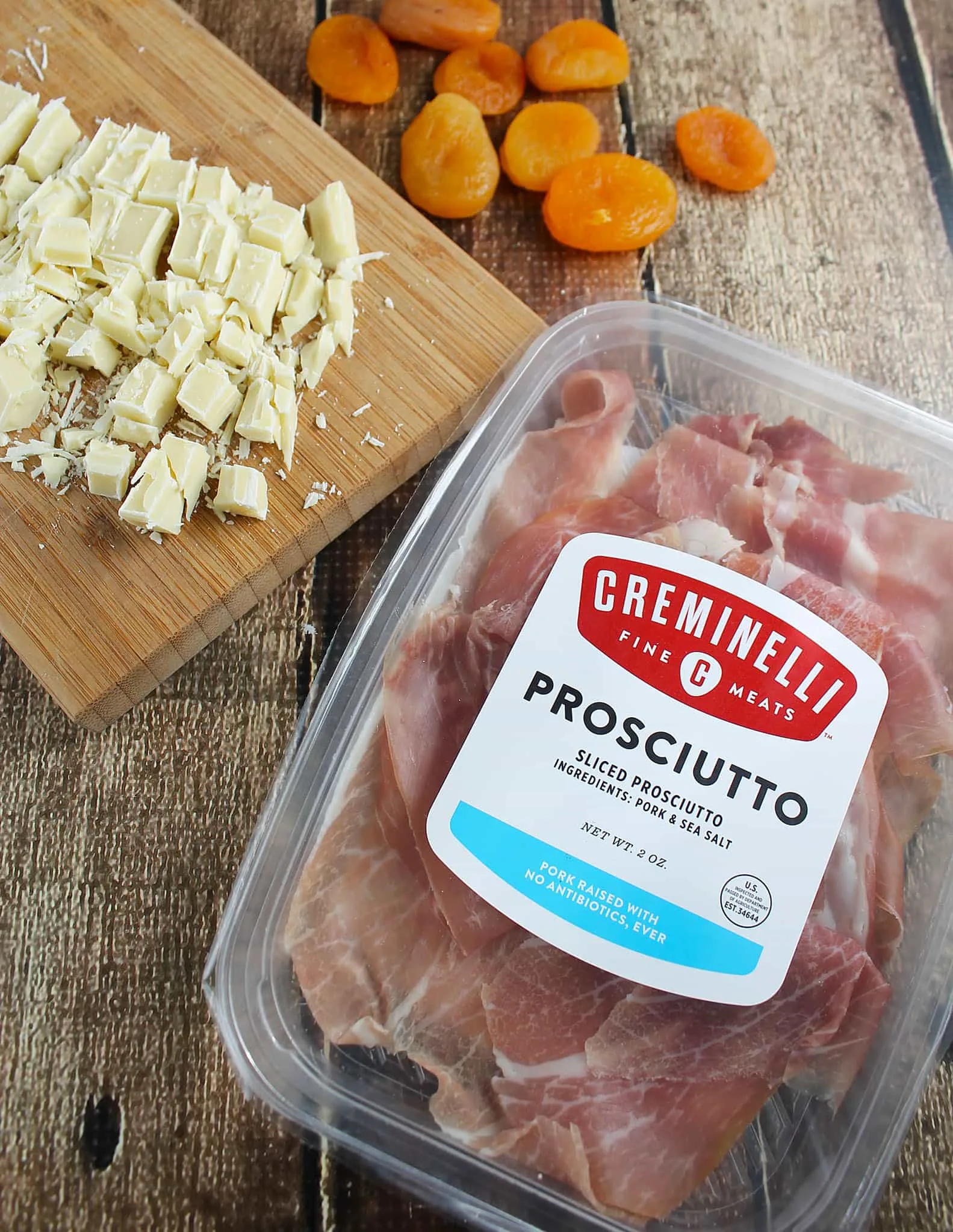 When it comes to sweet and salty combo's, I have long overlooked prosciutto, opting for bacon instead. But then I had a taste of a Creminelli prosciutto wrapped dried apricot – and I had the same reaction as I did after reading this story about the cop who responded to a shoplifting incident and ended up paying the thief's tab instead of making an arrest. I was so mesmerized by the combo that I made up my mind to stop at Whole Foods on my way home to pick up some Creminelli Prosciutto to try out at home.

The next morning, I very lightly heated up the prosciutto to bring out it's flavor and to also lightly caramelize it. If you happen to be thinking I did this because I thought it would work well in these cookies, well, I hate to disappoint you, but, am not that fancy a cook. I did it mainly because my daughter was lamenting about our lack of bacon and I thought that in her just-woken-up stupor, she wouldn't know the difference! Yeah – that didn't work. She did love it though, and ended up leaving me only 2 tablespoons of crumbled up pieces of caramelized prosciutto.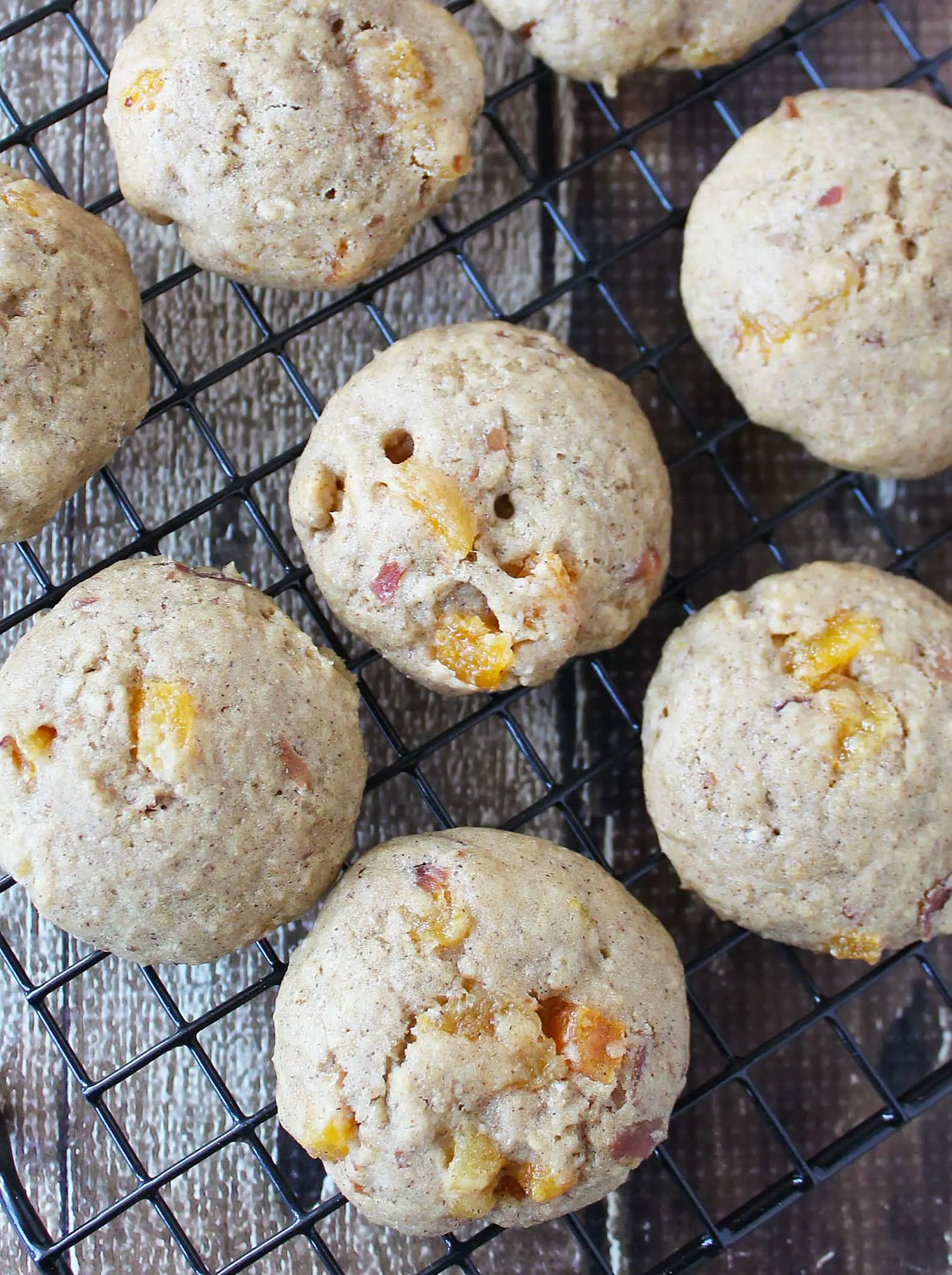 So, for these Prosciutto & Apricot Cookies with White Chocolate Glaze:
• I took those 2 tablespoons of crumbled up caramelized Creminelli prosciutto and added them to a bowl with 3/4 cup gluten free flour, 1/4 cup brown sugar, a 1/4 teaspoon of baking powder, 1/2 teaspoon of cinnamon, and a pinch of salt.
• I also chopped up 6 dried apricots and added them in to the dry mixture.
• I then melted some coconut oil and added 3 tablespoons of it to this mix, along with 2 eggs.
• I folded all the ingredients together till they were well incorporated.
• I chilled the dough for about an hour
• And then formed 12 balls from the chilled dough.
• I flattened the balls slightly, placed them on a baking tray lined with parchment paper and baked them for 12 minutes at 350 degrees.
• When the cookies had cooled down, I melted 4 oz of white chocolate and dipped a side of each cookie into it, so the salty prosciutto would not be overpowered.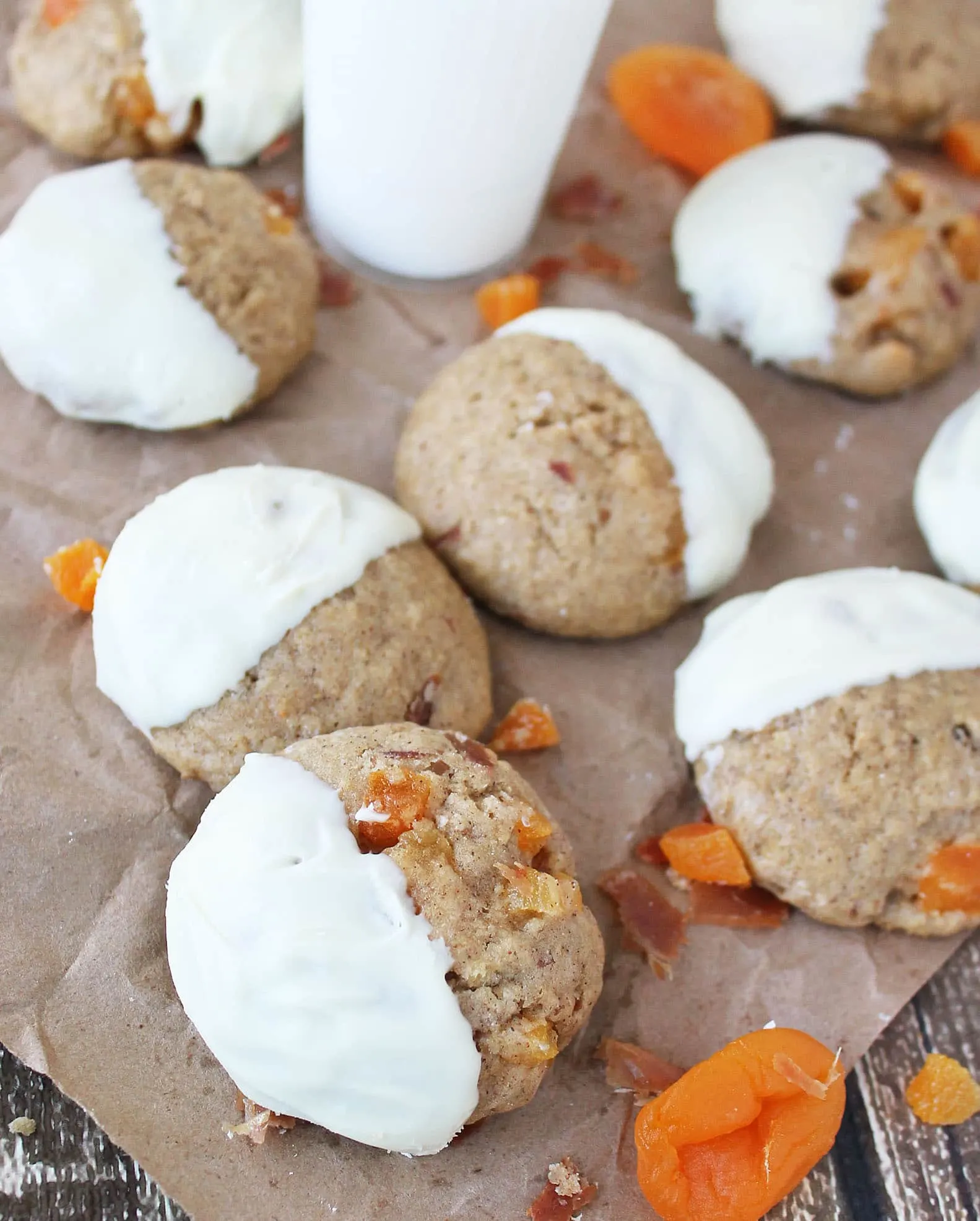 I wish you were here in my kitchen to taste these gluten free cookies with salty Creminelli prosciutto and sweet dried apricots, enveloped by creamy white chocolate – because then y'all would be able to truly savor every decadent bite of these – instead of taking my word on how good they really are.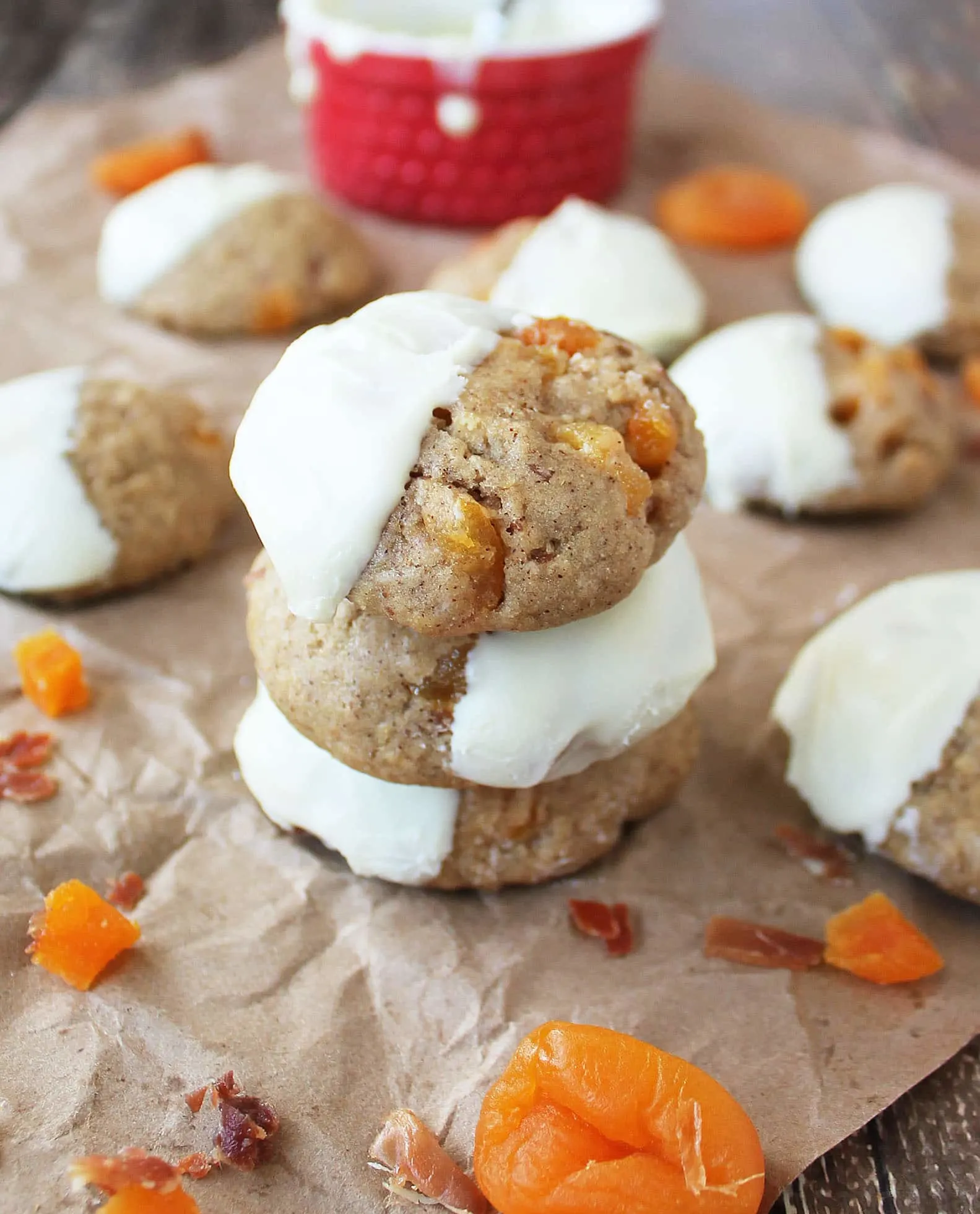 And, in case I haven't persuaded you to make these cookies, I hope the next time you gather with friends/family to watch a sporting event or movie or the new year come in, then I hope you have a charcuterie board where you can just try a piece of Creminelli prosciutto with a dried apricot and a small chunk of good quality white chocolate – maybe the combination will get you inspired too…
[Tweet "Prosciutto & Apricot Cookies with White Chocolate Glaze #PairsWellWithHolidays #ad @RunninSrilankan"]

So, what's the strangest combination of salty and sweet you have tried?
Or, what's the strangest cookie combination you tried that was fabulous?
What will you pair Creminelli Fine Meats with this holiday season?