Now you can have your Green Smoothie and your cupcake at the same time – with these Green Smoothie Cupcakes! And, check out that Vanilla-Coconut Frosting – it sure does balance off these cupcakes well!
If I were to ask you what's one word that makes you happy – what would that word be?
For me, that word is balance!
The balance between work and family; between strength training and running; between green smoothies and cupcakes…
Yes – achieving that perfect balance can be priceless indeed – at least for me!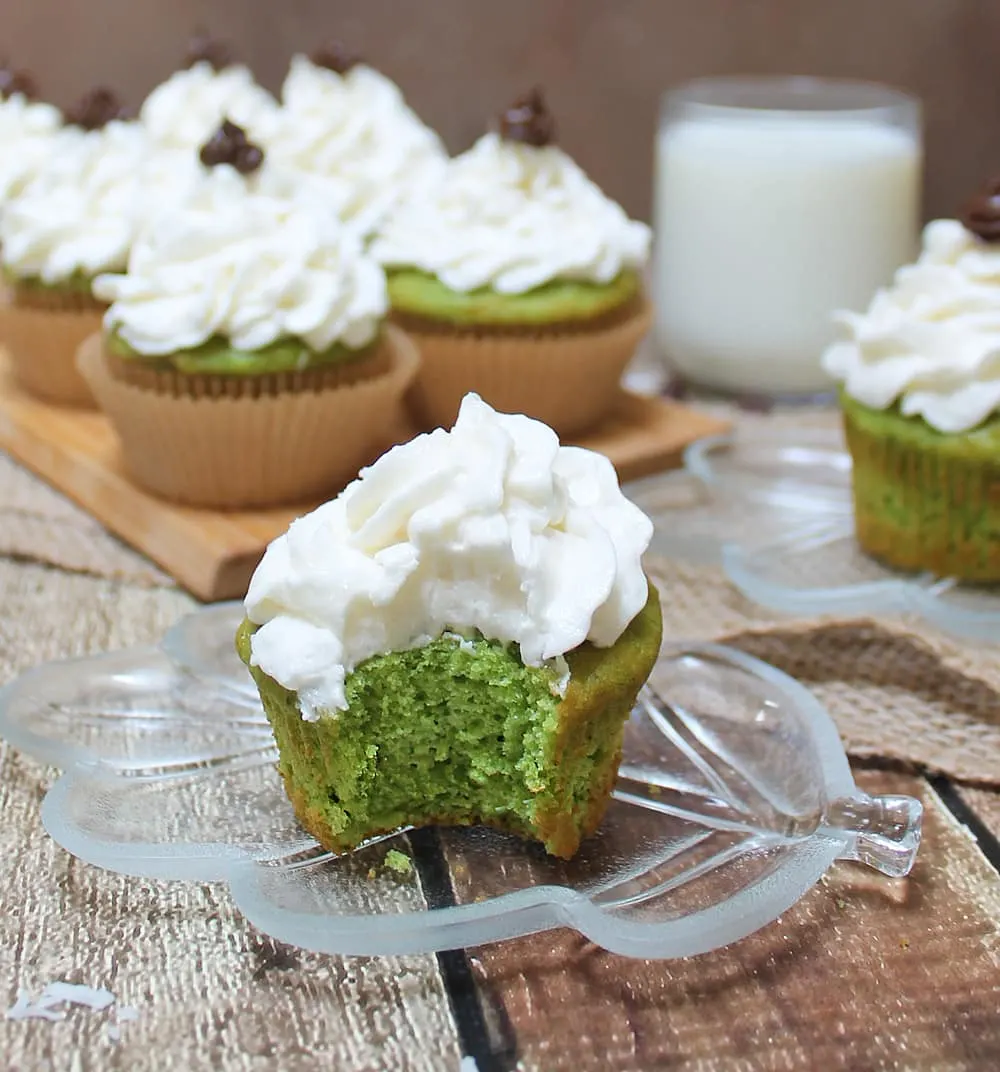 During my college years, I used to balance a job at an all-you-can-eat salad and soup restaurant, and, a job at a bakery that made the most exquisite "Ratatouille" (chocolate mousse mice) in Atlanta!
My reasoning was that my salad and soup on Friday night balanced off Saturday morning's tastings of chocolate "Matignon's" and "Napoleon Tiramisu." After all, when customers asked me for my opinion as to what was in each and how they tasted, I had to be able to give them an honest answer – right?! 😀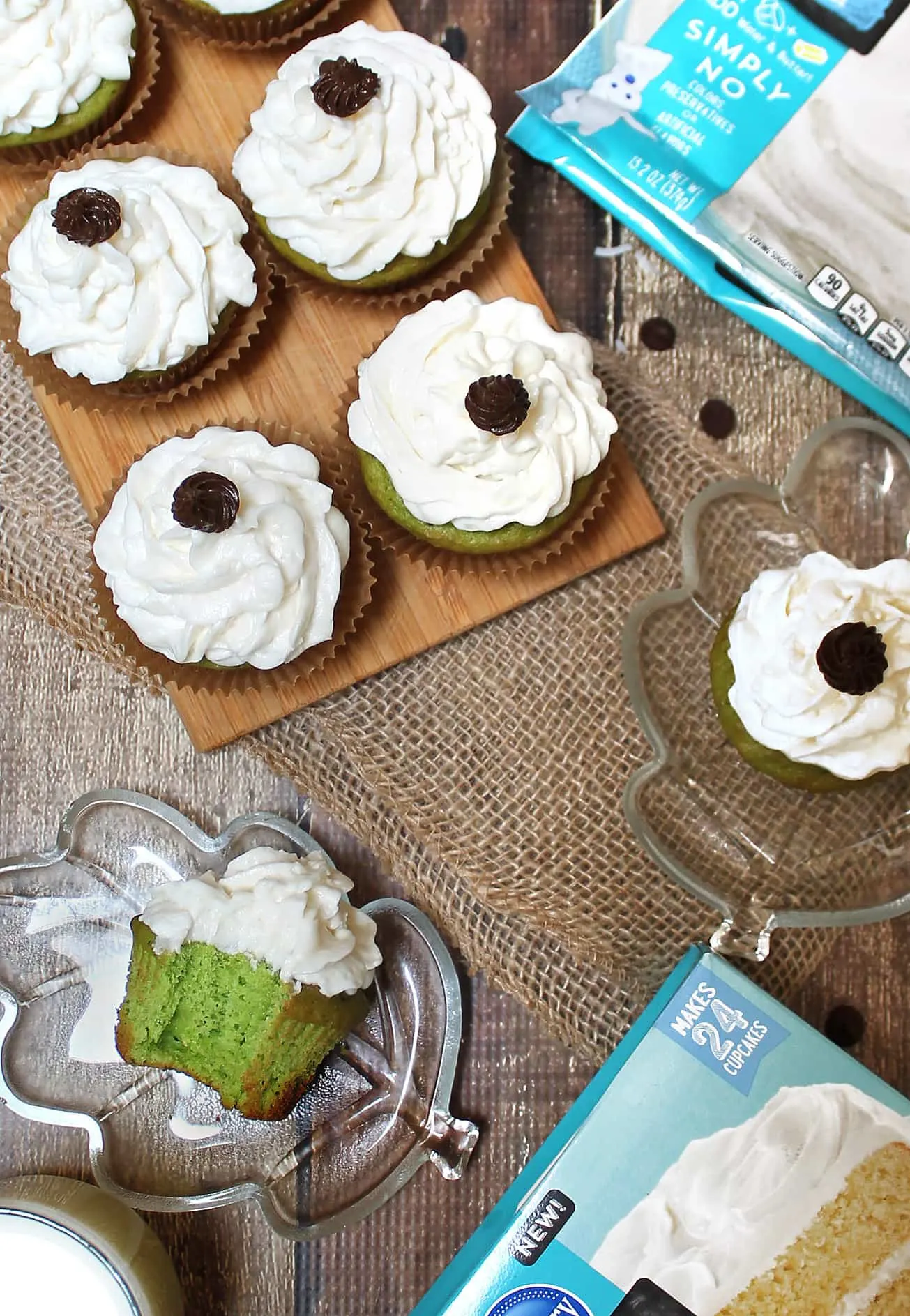 When I graduated and got a job in my field, I could not manage the other two as well and when I gave them up – my (food) balance was seriously compromised! I think I must have existed on coffee and oats for awhile! But, then, my daughter came along and the home-cooking and baking started and balance was restored!
Now, I've always tried to make treats and eats from scratch – but sometimes, when we have a million places to be and a million things to do, I try to maintain (my mental) balance by doctoring up a cake or cookie mix – with beets, or spinach, or berries, or some kind of fruit or vegetable. And these cupcakes are the result of my doctoring up!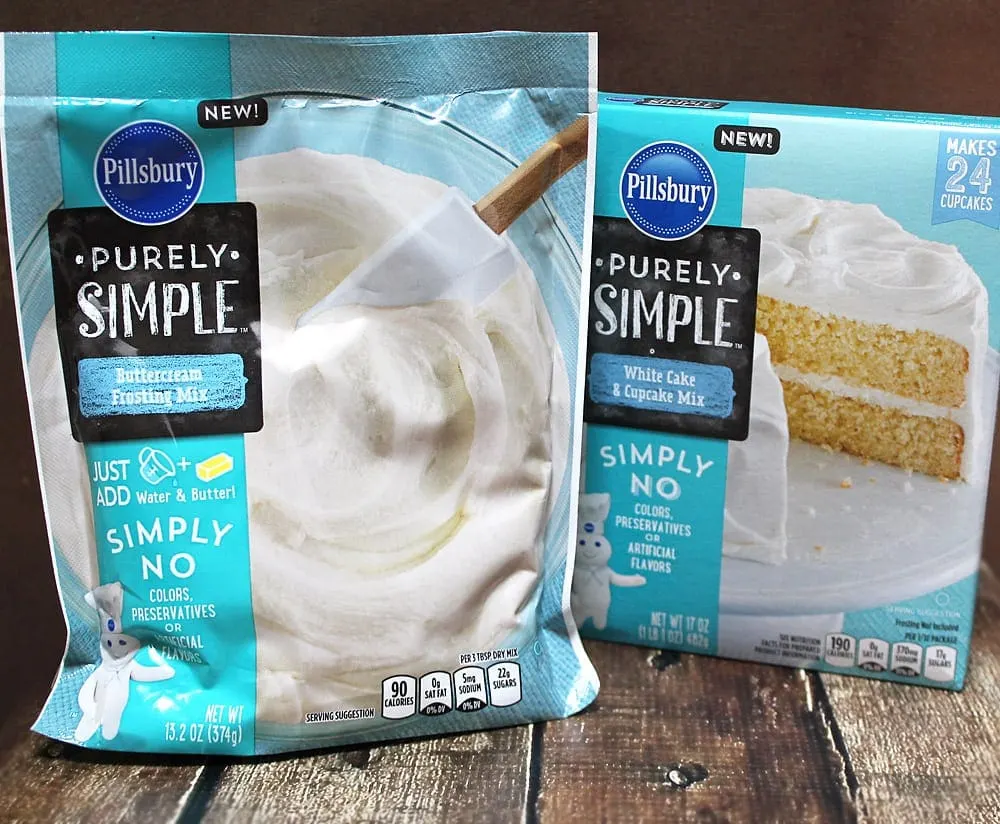 A couple of weekends ago, when my daughter and I were walking through Target looking for baking supplies for birthday cupcakes for a friend's son; my daughter asked me if I could whip up some cupcakes for her too – for a meeting one of her school's clubs were having.
Of course, I had to change my game plan and that's when I came across Pillsbury's Brand New Purely Simple cake and frosting mixes in the Baking Mixes aisle. As these had "no artificial colors, flavors, or preservatives," I figured they would be perfect to "doctor up" with a green smoothie – and there'd be plenty for both occasions – with some leftover – for me!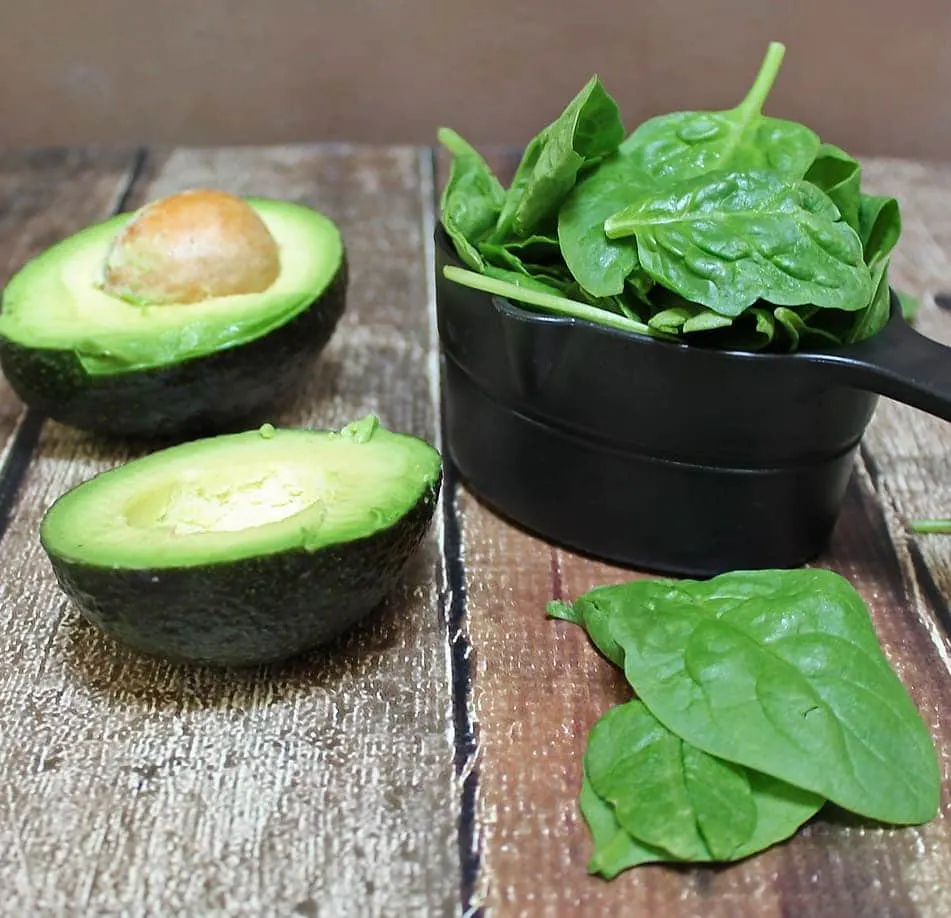 The Process was really simple:
• I first made my green smoothie by throwing 1 cup dairy-free milk, 1/2 an avocado, and 2 cups of spinach in a blender, and blending it all up well!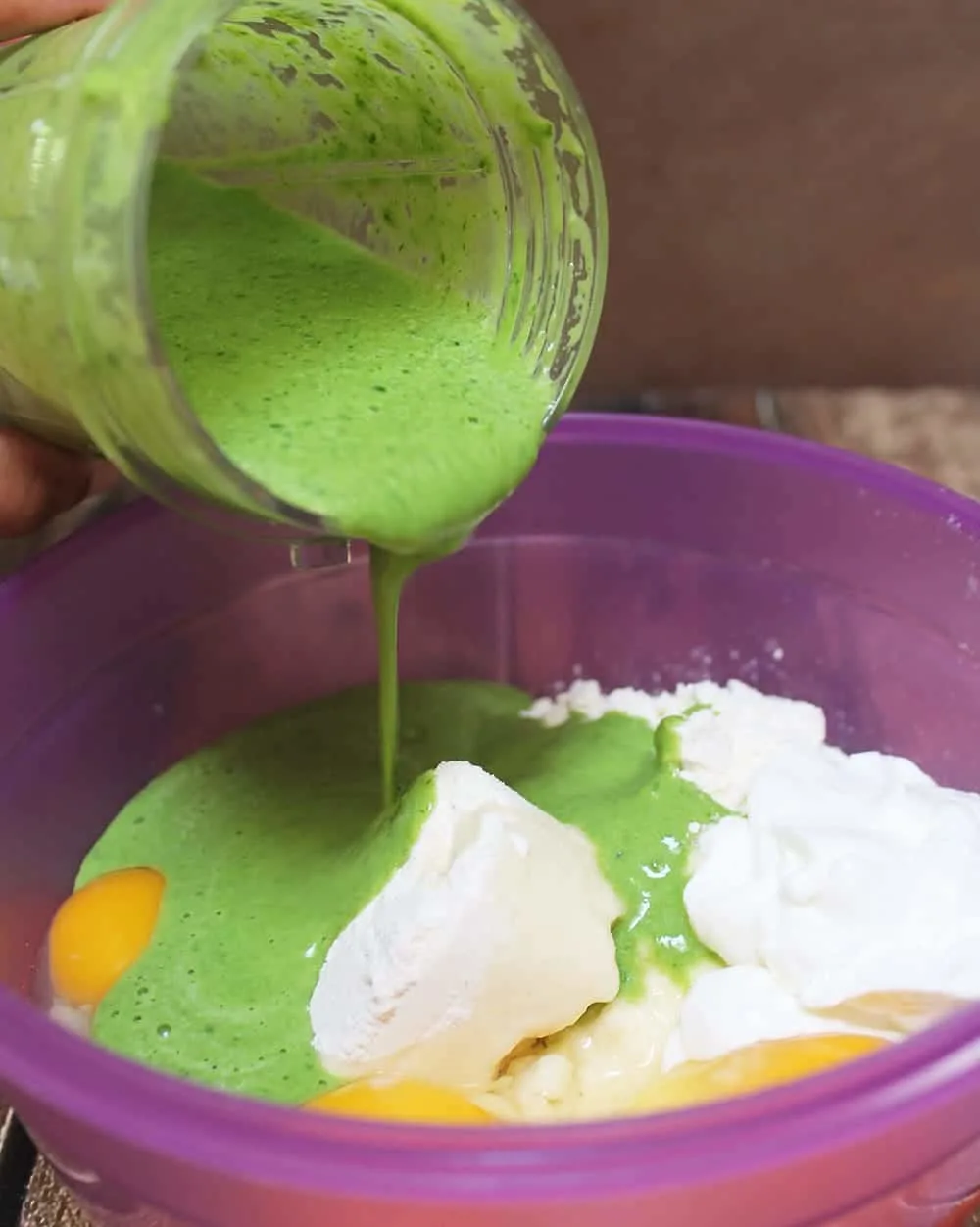 • I then Added the Smoothie, 1/4 cup of Greek yogurt, and 3 eggs to the Purely Simple Yellow Cake & Cupcake Mix and, using an electric mixer, blended everything up for 2-3 minutes.

• I then Spooned the mix into a cupcake tray and placed the tray into my oven (that had been preheated to 350 degrees per package instructions) and let the cupcakes bake for 19-20 minutes. I then let the cupcakes cool completely.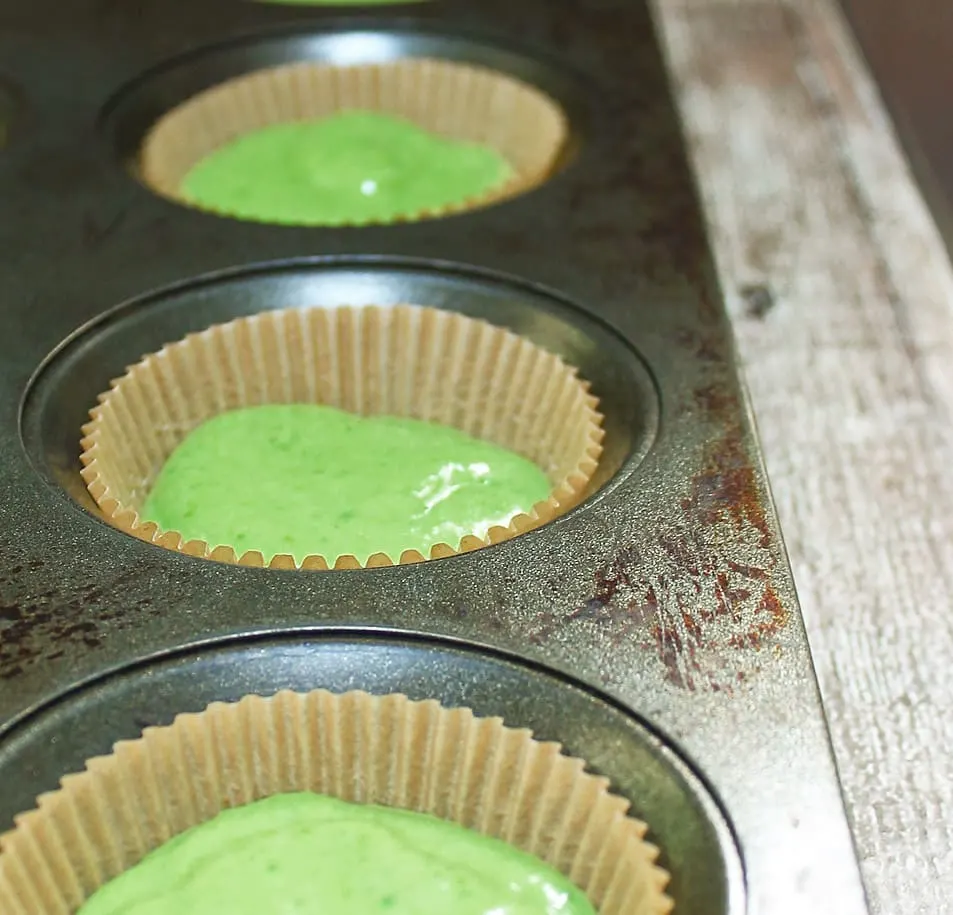 • When the cupcakes were cooled, I made the frosting by mixing Purely Simple Simple Buttercream mix with 1/2 cup of softened butter, 1/4 cup water, 1/2 teaspoon vanilla extract and 1/4 cup of unsweetened coconut flakes, with an electric mixer on low speed for 1-2 minutes till well blended.

• I also made some chocolate avocado cream to "garnish" the cupcakes with. The Chocolate Avocado Cream consisted of mixing 1/2 an avocado and 1/2 cup melted dark chocolate chips
• I then frosted the cupcakes with the Vanilla Coconut frosting and garnished them with some avocado cream and they were almost ready to be distributed – with only the "self-sampling" left to be done!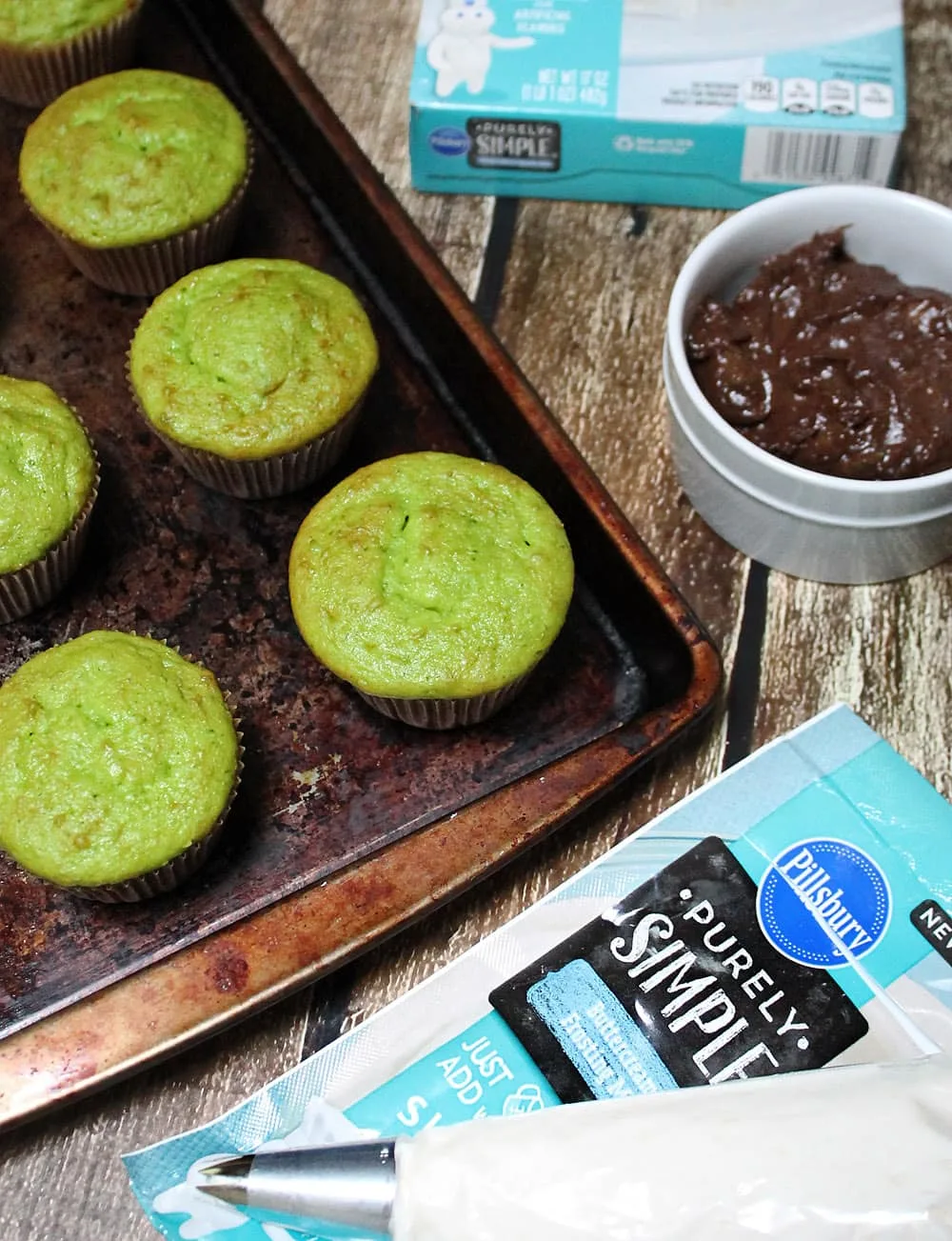 [Tweet "Have your Smoothie AND your cake: Green Smoothie Cupcakes @Target #PurelySimple #ad @RunninSrilankan"]
To save 25% on any Purely Simple product at Target (while supplies last) check out Target's Cartwheel offer >HERE<
Connect with Pillsbury Baking on Facebook, Twitter, Pinterest, Instagram & Youtube to learn more about Purely Simple Products, and, for recipe ideas and inspiration!
So…. what is one word that makes YOU happy?
If you've used a cake mix, like Purely Simple – what's the "wildest" way you have doctored it up?
If you haven't ever used a cake mix – what's the "wildest" cake flavor you have made or sampled?