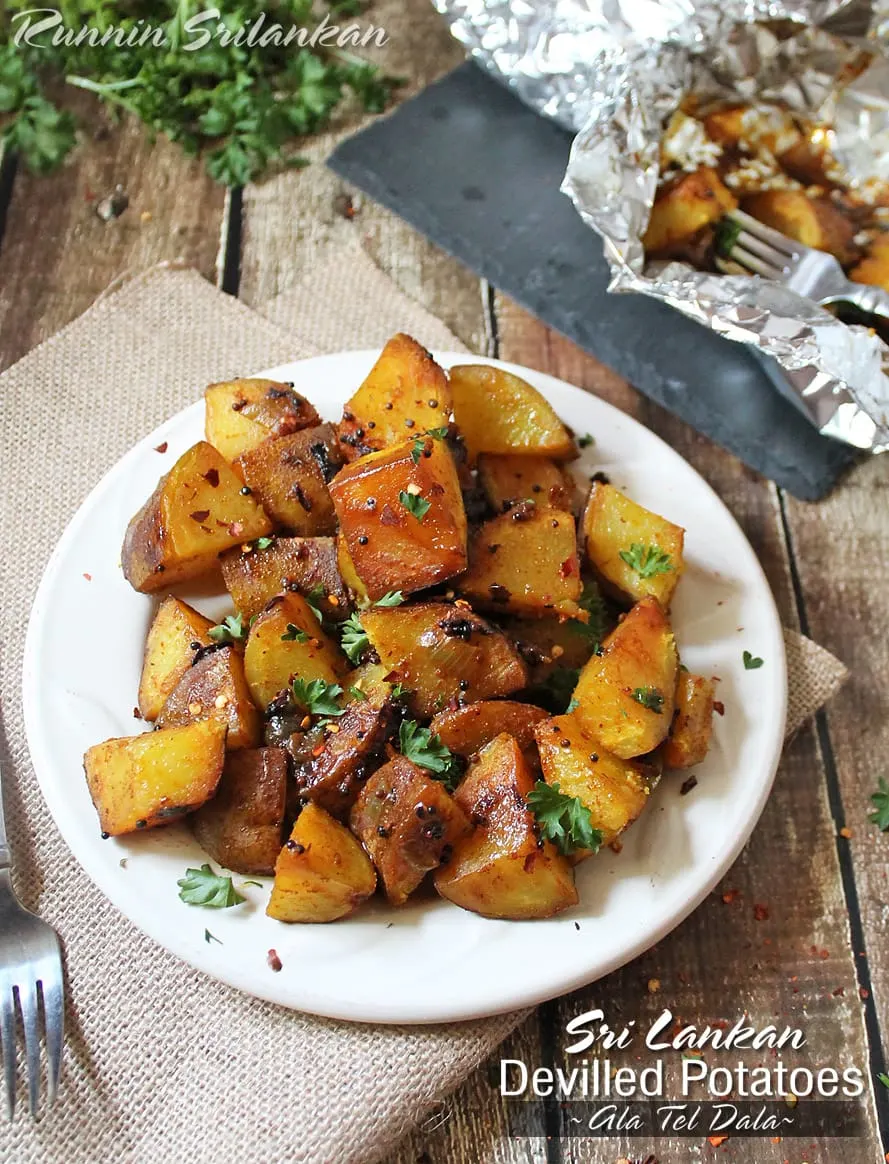 With their never-failing ability to calm my brain and my belly, potatoes are the ultimate comfort food to me.
And, they are so versatile! My mom often uses potatoes as a thickener in curries; and sometimes to make "potato toffee" with condensed milk and cardamom. And, while her tuna and potato cutlets have never met someone who didn't love them – my all time favorite way to enjoy potatoes is in her "Ala Thel Dala".
Now, even though I spent my early years in Sri Lanka, I don't remember much "Sinhalese" as we spoke English at home. But, the few words and phrases I do seem to remember are related in some way to food – go figure huh?! So "Ala Thel Dala", basically means "potatoes fried in oil". Some Sri lankans also refer to this potatoes cooked this was as "deviled potatoes".
Now, just as potatoes can be cooked and enjoyed a million different ways, "Ala Thel Dala" can also be made a million different ways. The most common way is to roast the potatoes in oil and spices – on the stovetop. But, this can also be made by baking the potatoes with spices so they get super crispy and the spices are transformed.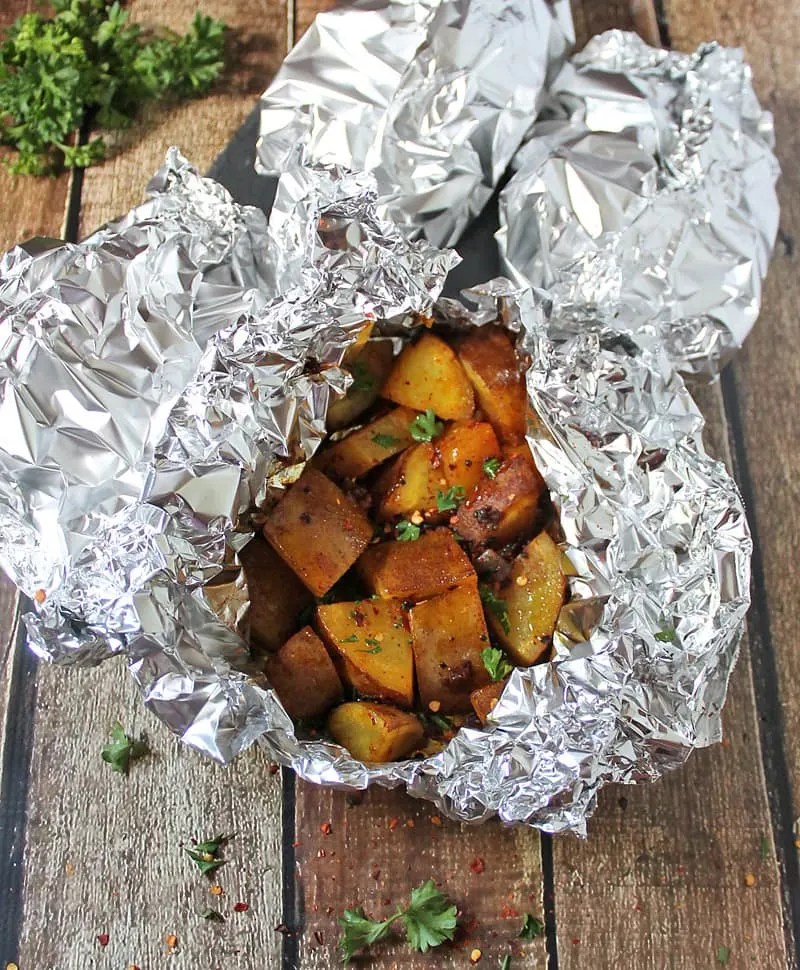 Today however, I have made "Ala Thel Dala" by placing potatoes and spices and oil in little aluminium foil packets. You know that aroma of cumin, coriander, and paprika that floods your house when you are cooking or baking with them? Well, all that flavor is trapped in these little packets – saturating the potatoes with flavor and …oooh…when you open these packets up…get ready for the best smelling potatoes ever!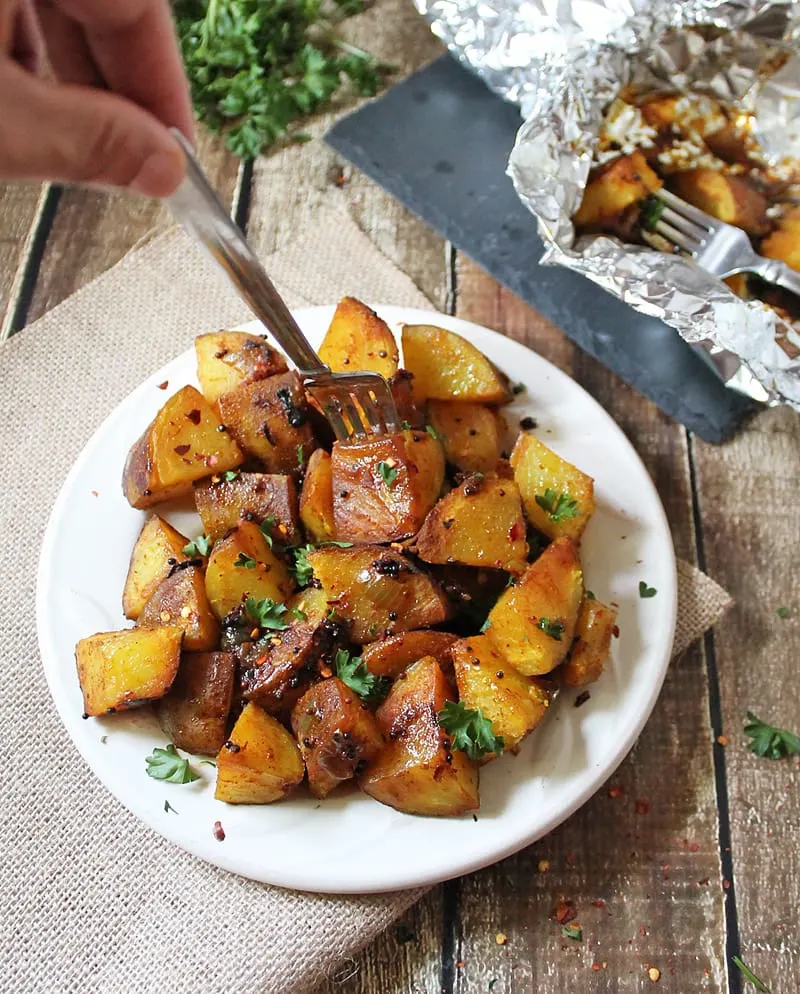 When the Recipe Redux announced that "Back to the Dinner Table: was the theme for their members for this month, I figured I would share this favorite dish from my childhood that is a favorite in our home even now…hoping it becomes a favorite in your home too…