I've partnered with Moore's Marinades and Sauces to bring y'all these Easy Honey BBQ Tofu Bowls with Rice and Peppers! All opinions shared here in are my own. Thank you so much for supporting the brands that keep this Blog Spinning!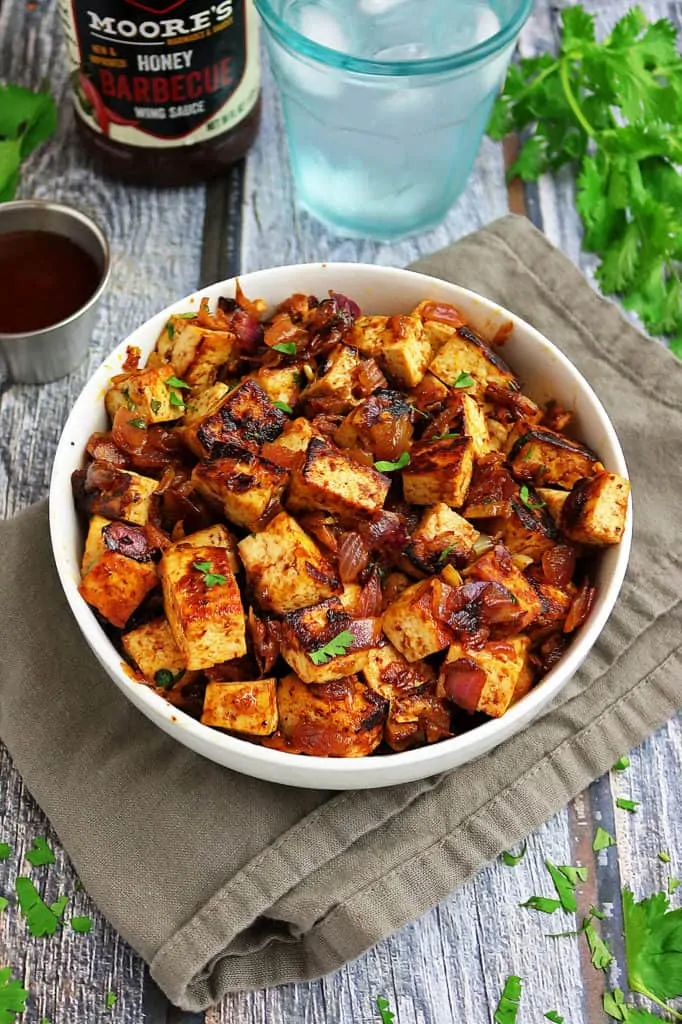 [wprm-recipe-jump]
Happy New Year, Y'all – thanks so much for stopping by today! Before we move onto this Easy Honey BBQ Tofu Bowls with Rice and Peppers, I have some news to share.
For the past few years, I've been sharing quite a few vegetarian dishes on here as I had been supporting my daughter's choice to be a vegetarian.
However, after two long years, my daughter has gone off her vegetarian path!
Which means I no longer have to sneakily make and enjoy treats like these Cinnamon Bacon Doughnuts or these Prosciutto & Apricot Cookies with White Chocolate Glaze anymore.
Now I can ooh and ahh at the simple pleasure of a crisp piece of chocolate covered bacon – though, after reading this article, am thinking my chocolate enjoying days are numbered and I might just be oohing and ahhing at a piece of plain crisp bacon before too long!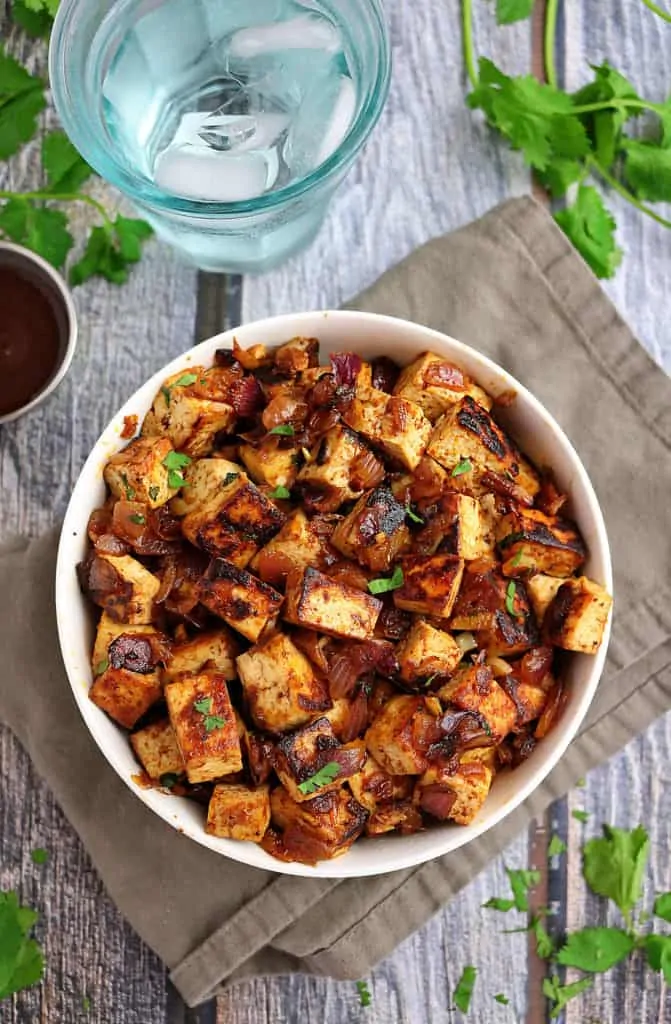 Now, you might be wondering what swayed her off her vegetarian path? Well…
It was a few days after Christmas when she managed to catch a nasty bug. Being the kind and generous gal she is, she passed that bug onto me. When she saw that I was making some of my spinach and chicken soup loaded with garlic and ginger for myself and some vegetarian chickpea and spinach soup for her, she decided enough was enough and before I knew it, she was slurping ladles of that spinach and chicken soup down, breathlessly!
For a moment, I thought she would regret her decision. But, 6 days, 4 bowls of spinach and chicken soup, and 2 servings of orange and garlic chicken later, she is firm on trying to make up for all the chicken she had been missing out on eating.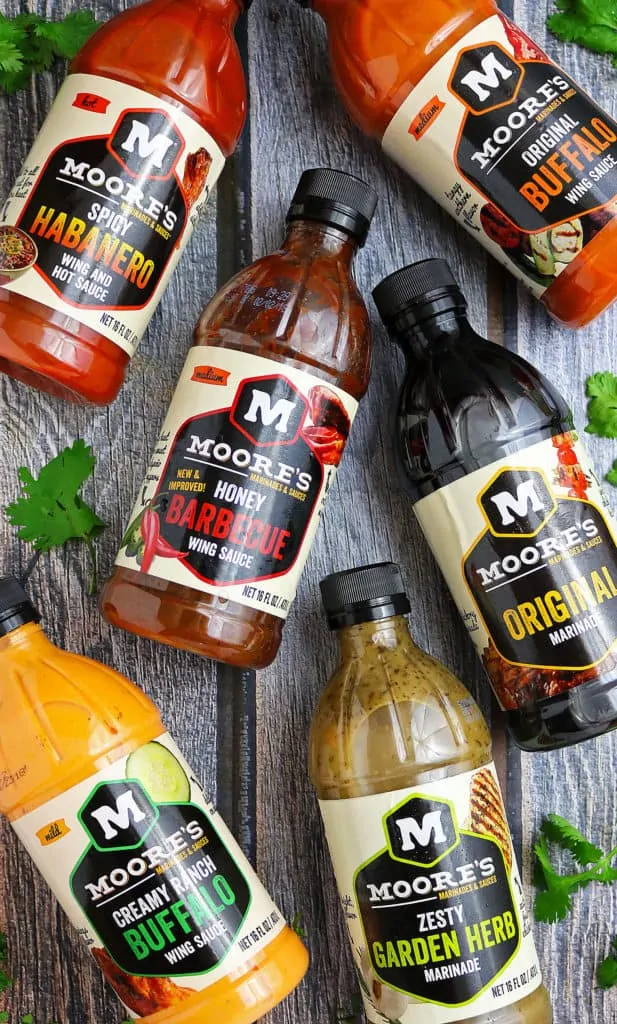 So, of course, I decide to celebrate her jumping off her vegetarian path by making these Easy Honey BBQ Tofu Bowls with Rice and Peppers! I know, I know – what am I thinking-right?! But, I had tofu hanging out in the back of the fridge looking all sad and forlorn so I couldn't resist grabbing it and jazzing it up with some flavor-jammed, Moore's Honey BBQ Wing Sauce!
This tofu is so quick and easy to whip up and relies on the flavoring of spicy/sweet, smoky/tangy Moore's Honey BBQ Wing Sauce, some sauteed onions and garlic! I paired it with some rice and sauteed peppers for a delicious weeknight meal. Now, you can easily sub some chicken for the tofu and this would be just as delicious! After all our holiday feast-ivities, these Easy Honey BBQ Tofu Bowls with Rice and Peppers made for a light and flavor-jammed dinner!
If y'all happen to be looking to purchase Moore's Marinades and Sauces, check out this page to see which grocery store near you might be carrying them.