New Year Staples, Black Eyed Peas and Collard Greens unite in this healthy and super easy curry ~ delicious sopped up with naan or over rice!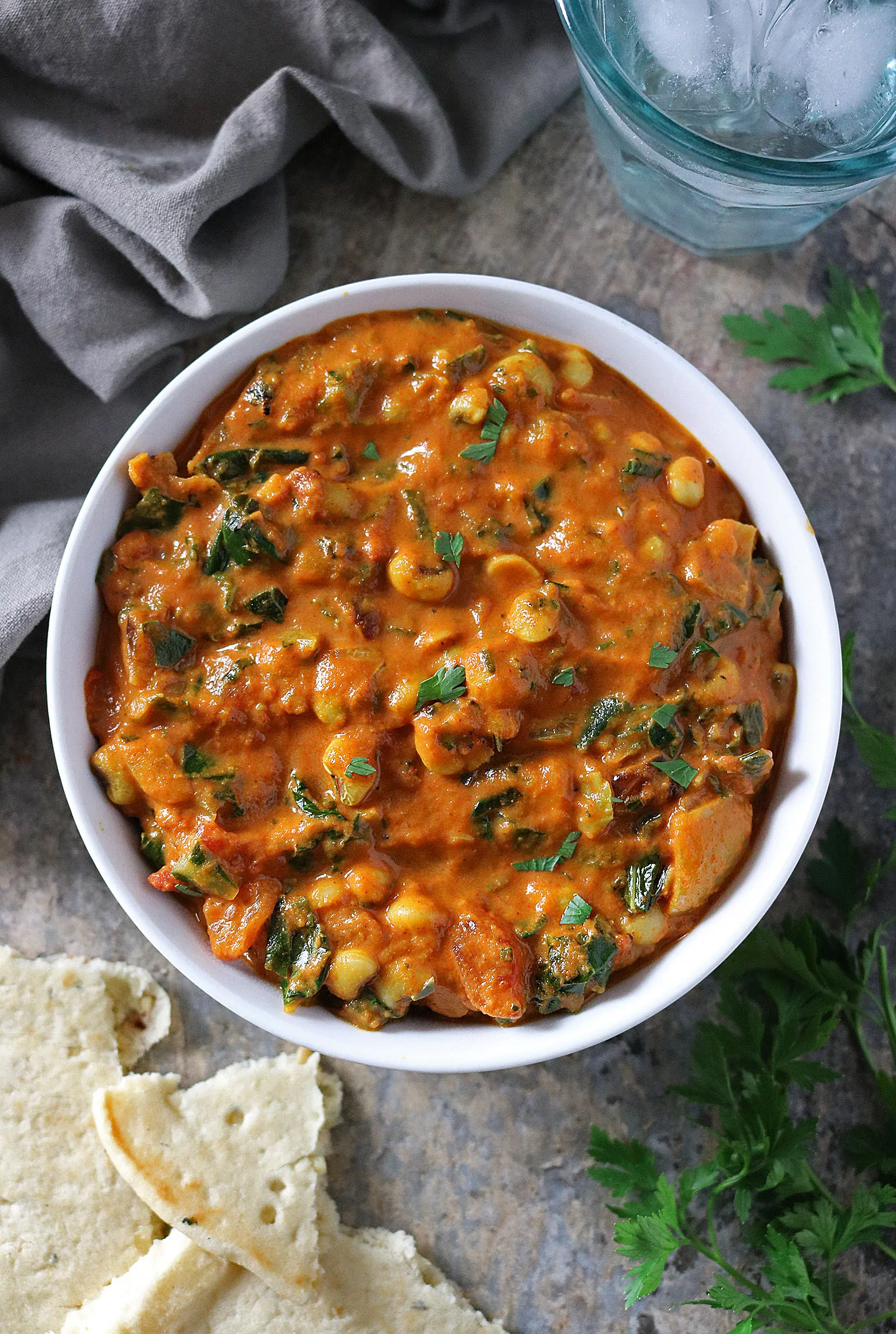 It feels like the older I get, the quicker the year seems to pass by…
My daughter likes to say that the older I get, the slower I get – hence the speeding up of the year…
Maybe she has a point? Maybe she doesn't?
All I know is that around these parts, 2017 seemed to go by faster than 2016 seemed to do. Maybe cos it was a year filled with so much change, so much growing up (though that seems to be a never ending process), and so much travel! And, I'd do it all over again if I could (except maybe the selling one home and buying another home simultaneously part). When all is said and done, 2017 was a good year… no, a great year for my daughter and I – and, if you are reading this, I wish 2018 is even more wonderful for you!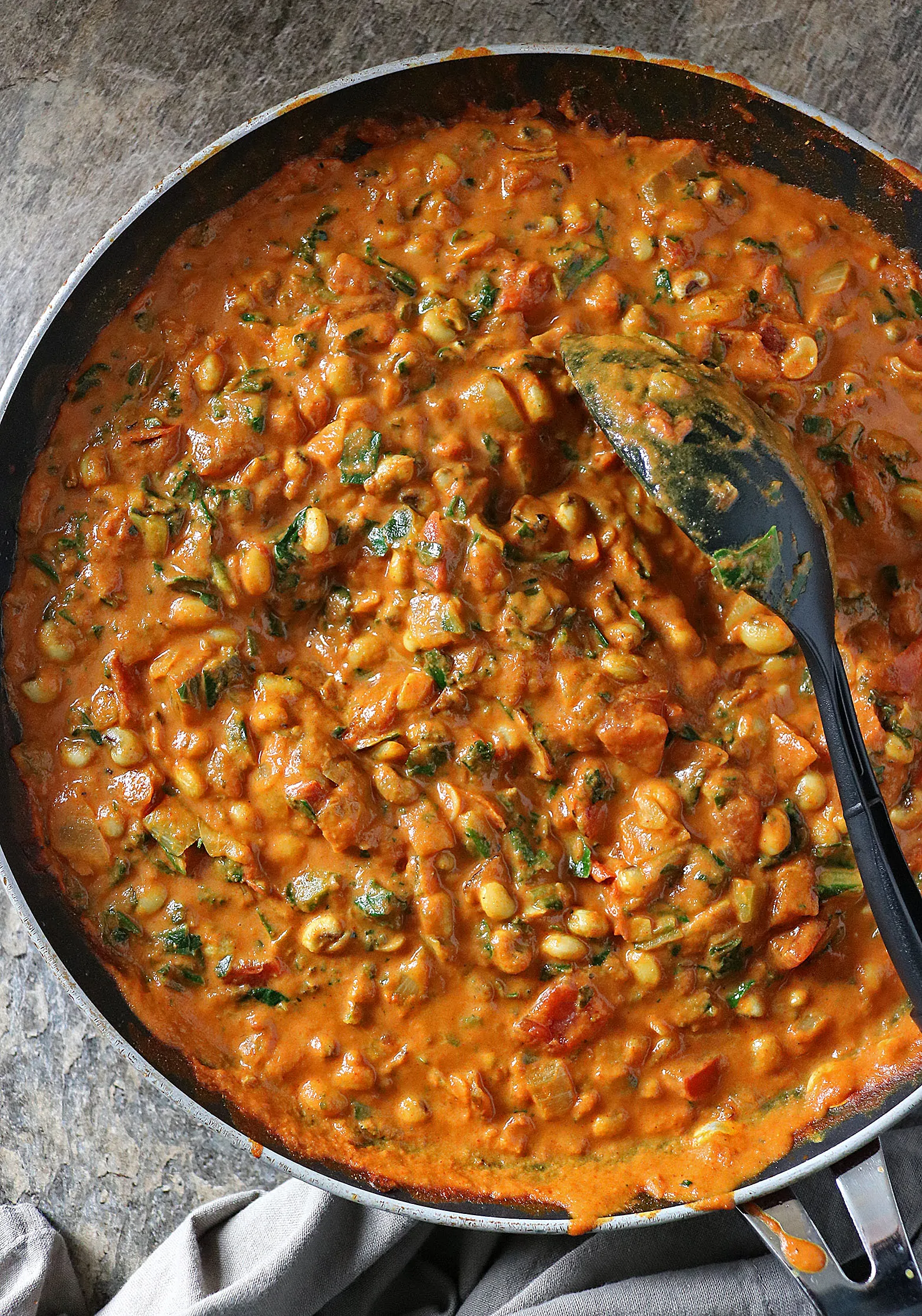 Today I'm popping in with a quick and easy recipe. Black eyed peas and Collard Greens are a big part of welcoming the New Year, here in the South. And, I've sort of added them onto our New Year's meal over the last few years. While some years we have enjoyed the two in hashes or Croquettes, this year I figured I'd mix them up in a quick, easy, and healthy curry.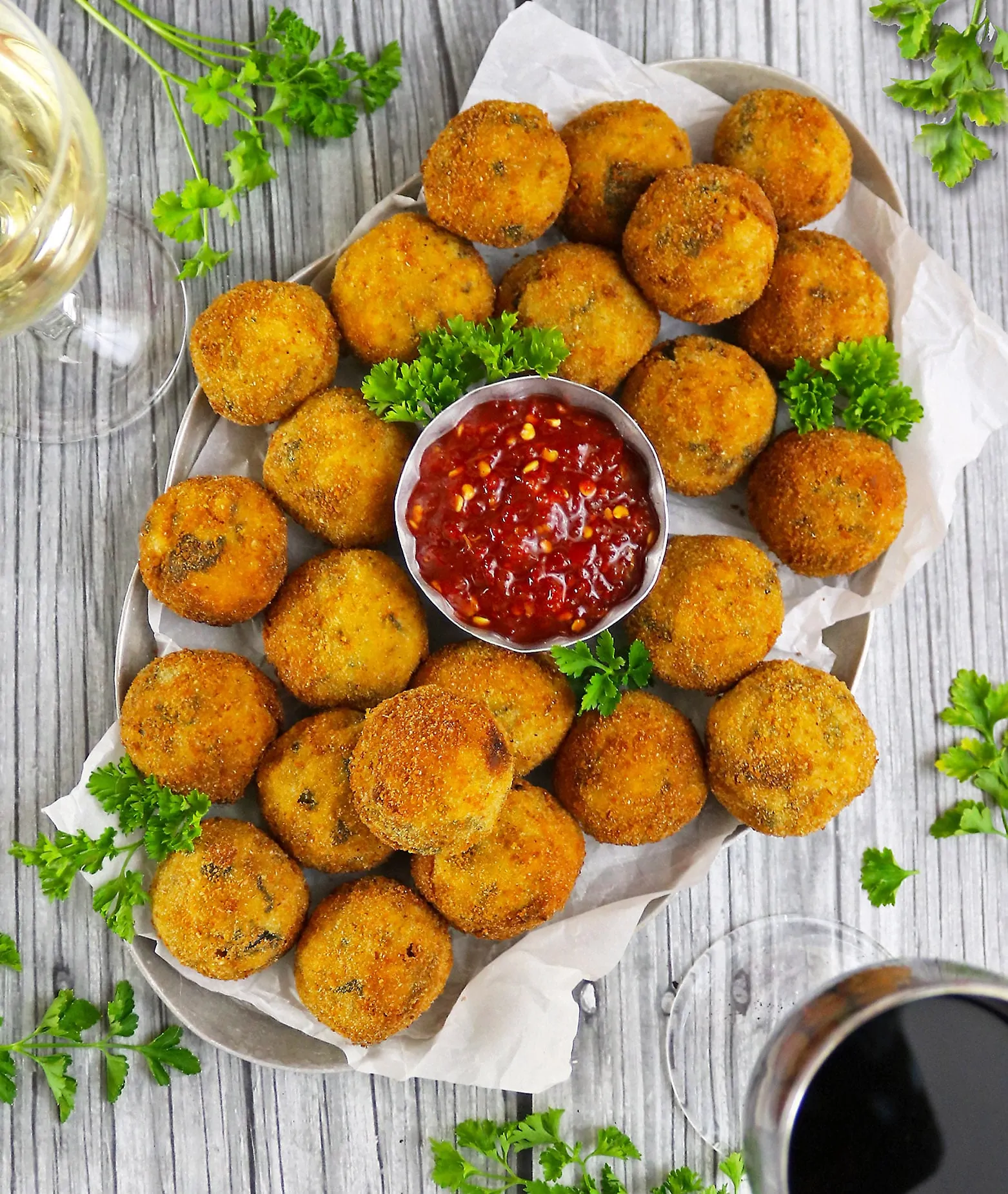 My daughter and I have been having a case of the sniffles so I figured instead of soup, I'd make a thick curry loaded up with garlic, ginger, and all those spices my mom says are "good for a cold" along with New Year staples of black eyed peas and collard greens! This Black Eyed Peas Collard Greens Curry is very similar to the Chickpea and Spinach Curry I made not too long ago. I used frozen black eyed peas and frozen collard greens, but you can use fresh or canned ones as well. And, if you are not a fan of spicy, then leave out the chilli flakes and chili powder.
Thank you for stopping by today, Here's hoping you and those you hold dear have a wonderful 2018!