This shop has been compensated by Collective Bias, Inc. and its advertiser. All opinions are mine alone. #KingofFlavor #FieldToBottle #CollectiveBias
With a crunchy fried coating on the outside, these Easy Carrot Spinach Croquettes are perfectly seasoned and tender on the inside – a delicious appetizer for fall gatherings!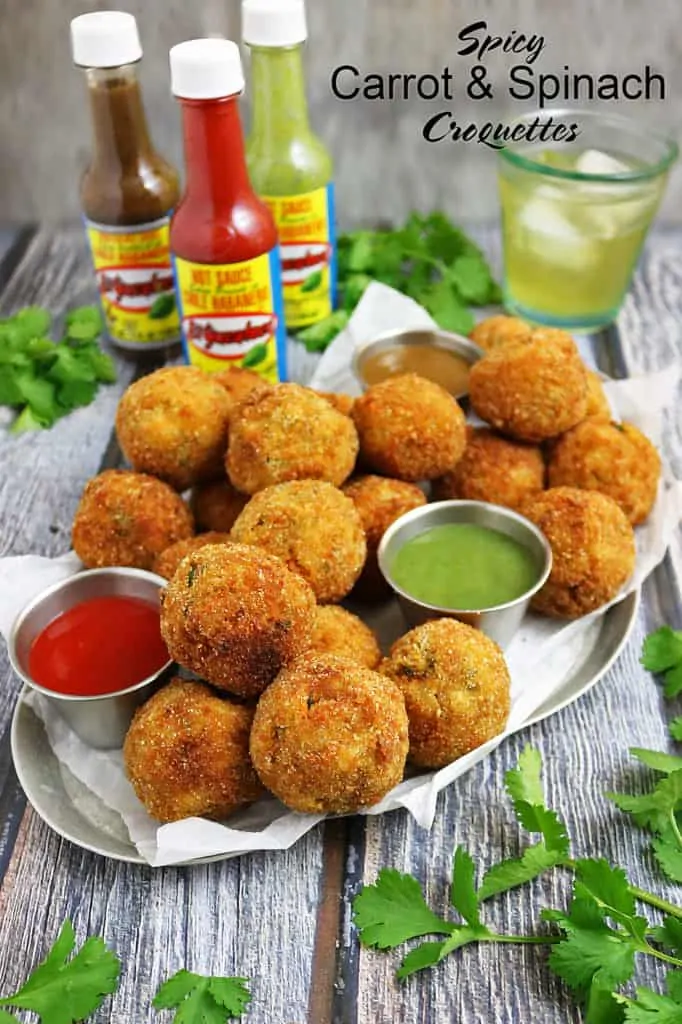 Today was the day I was supposed to have moved. Yet, here I am – my life in boxes. My daughter says I am being way too dramatic with that sentence – buuuuttt… hey now, who's the one with the blog eh?! Without boring y'all with too much moving mumbo-jumbo, I'll just say the next time I think of doing the buying and simultaneously selling thing, I've told my daughter to throw some frozen croquettes at me! Y'all, I used to think I was a patient person, but all this waiting on ever-changing closing dates and updates that cannot be accessed online is driving me to reconsider that notion!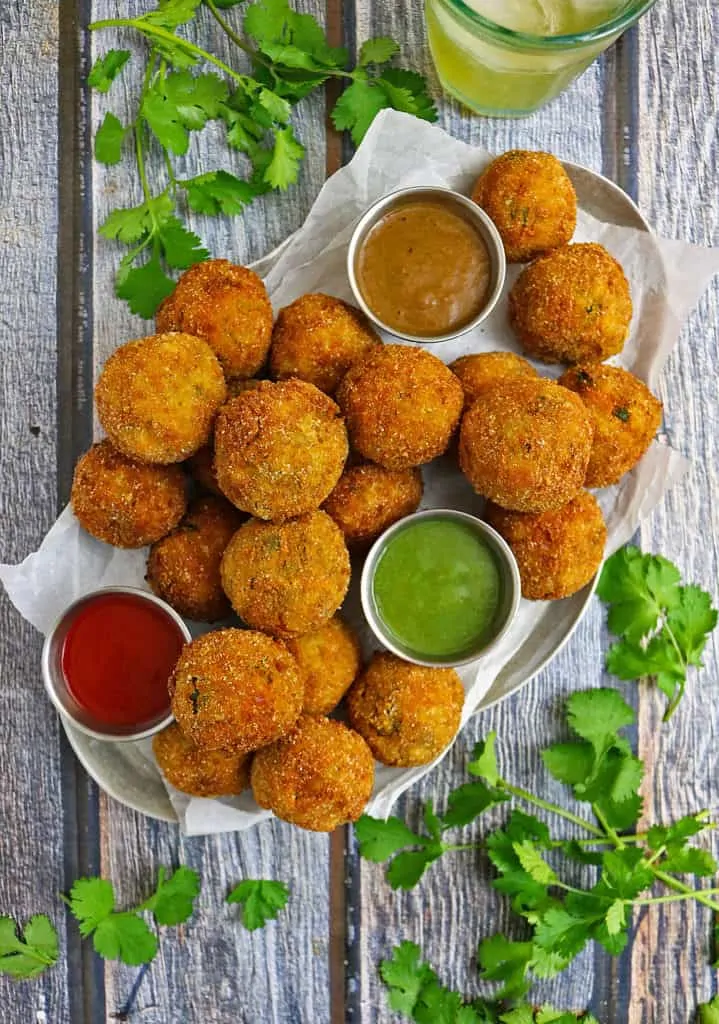 Thank goodness there are a gazillion parks with some killer hiking trails near us. With everything in boxes, hiking has become such a welcome outlet for my daughter and I while we wait on closing attorneys to do their thing. My daughter pointed out that hiking these trails recently has become more than just an outlet for her as she has grown up around (and, on) most of them.
So, when I knew we were heading to one of our favorite trails the other evening (a lesser known trail that meanders below a hwy, borders a busy mall and has a mini waterfall-of-sorts by it) I figured I'd whip up some of her favorite treats to enjoy afterwards. As she loves fried vegetarian croquettes, I used the few pots and bowls I hadn't packed up to whip up these Easy Carrot Spinach Croquettes with El Yucateco® Red Chile Habanero and El Yucateco® XXX Hot Kutbil-ik adding so much flavor to them! If you take a glance at the recipe ingredients, you will see that there are no other spices flavoring these delicious croquettes other than El Yucateco®!
BTW, Go Native with El Yucateco® and WIN some exciting gear and adventures by entering the sweepstakes below:
#KingofFlavorSweepstakes (9/28 to 10/27)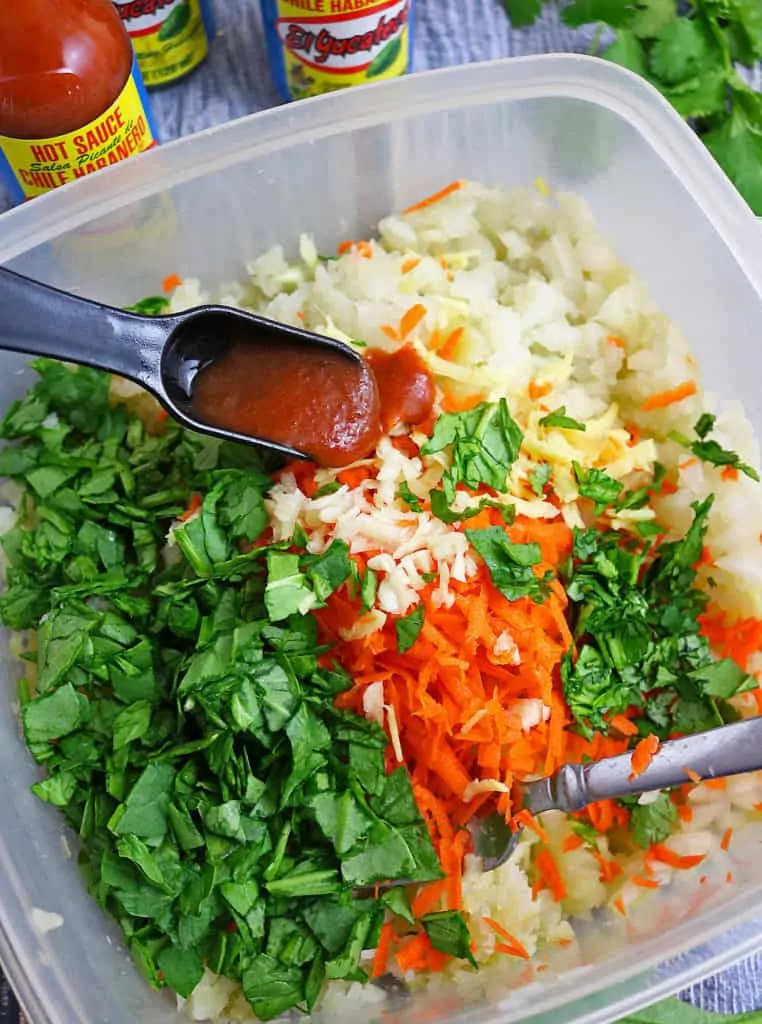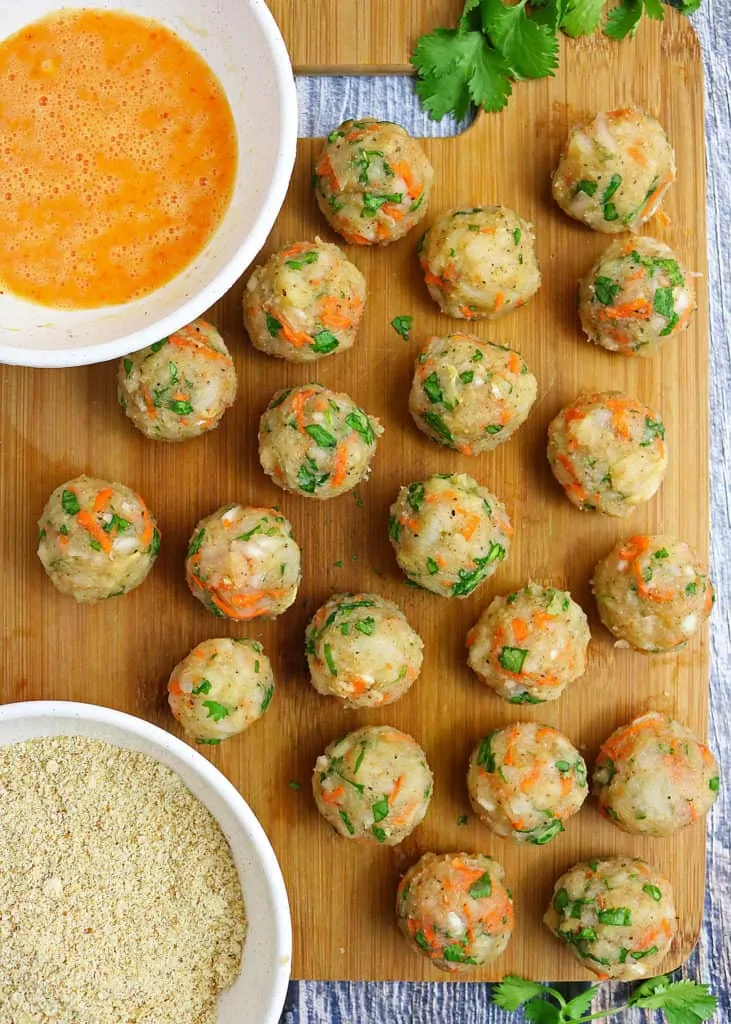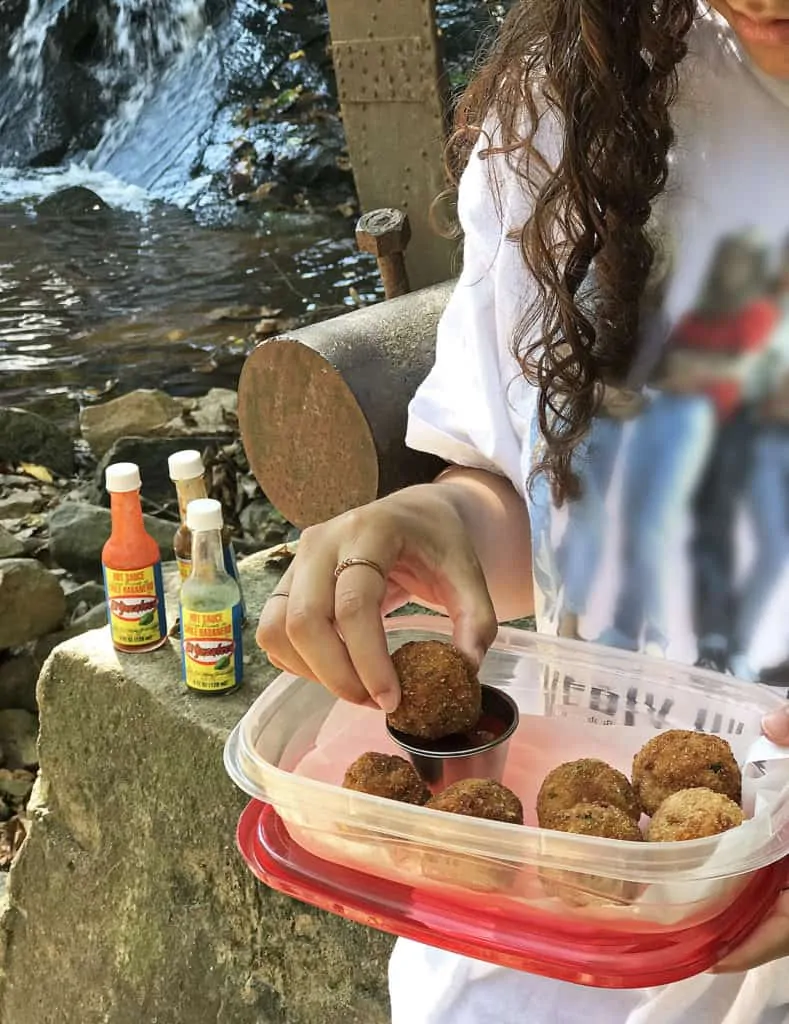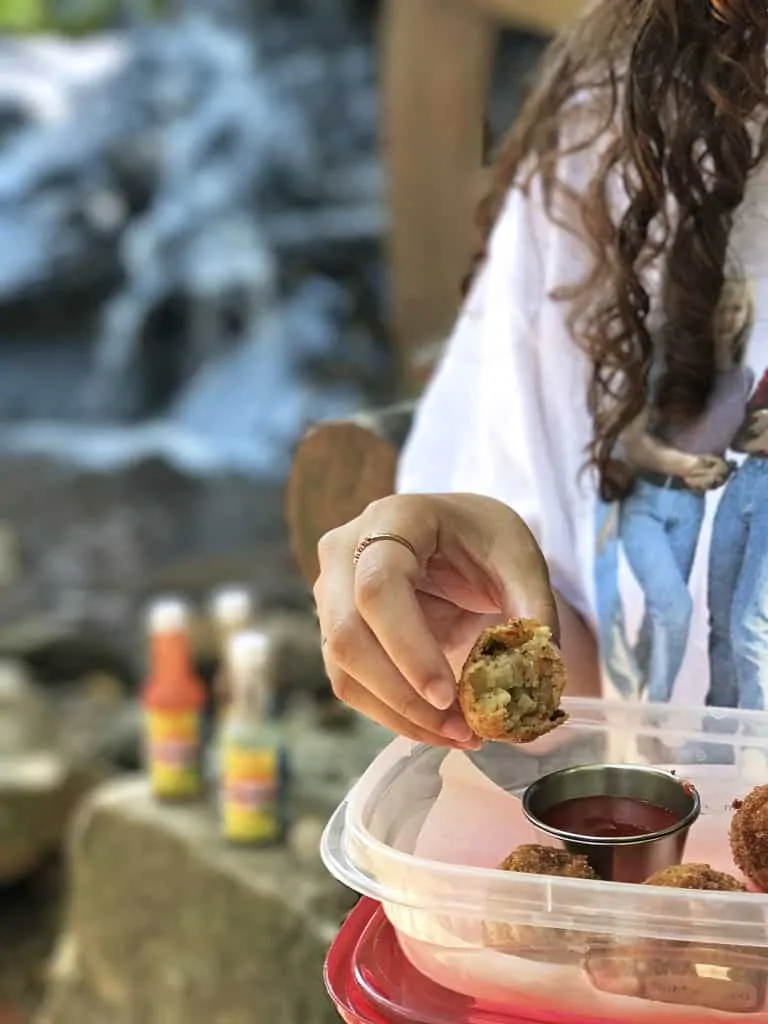 By the way, did y'all know that El Yucateco® is the #1 consumer's choice. Convenient, fun and flavorful, it is a brand that fits perfectly into people's everyday adventures! El Yucateco®'s ingredients come from Field to Bottle. It includes no artificial colors, but the same great taste that has made it the King of Flavor since 1968.
As we usually do when we head out on hikes (or to the movies), we smuggled some bottles of El Yucateco® Red Chile Habanero, El Yucateco® Green Chile Habanero
and El Yucateco® XXX Hot Kutbil-ik to enjoy with these Carrot Spinach Croquettes. I usually pick up bottle of my favorite flavors of El Yucateco® at Walmart or Publix, but they are available at most retail stores nationwide. This time I fried the croquettes, but, please feel free to coat them in a roughly ground and spiced almond mixture and bake them instead.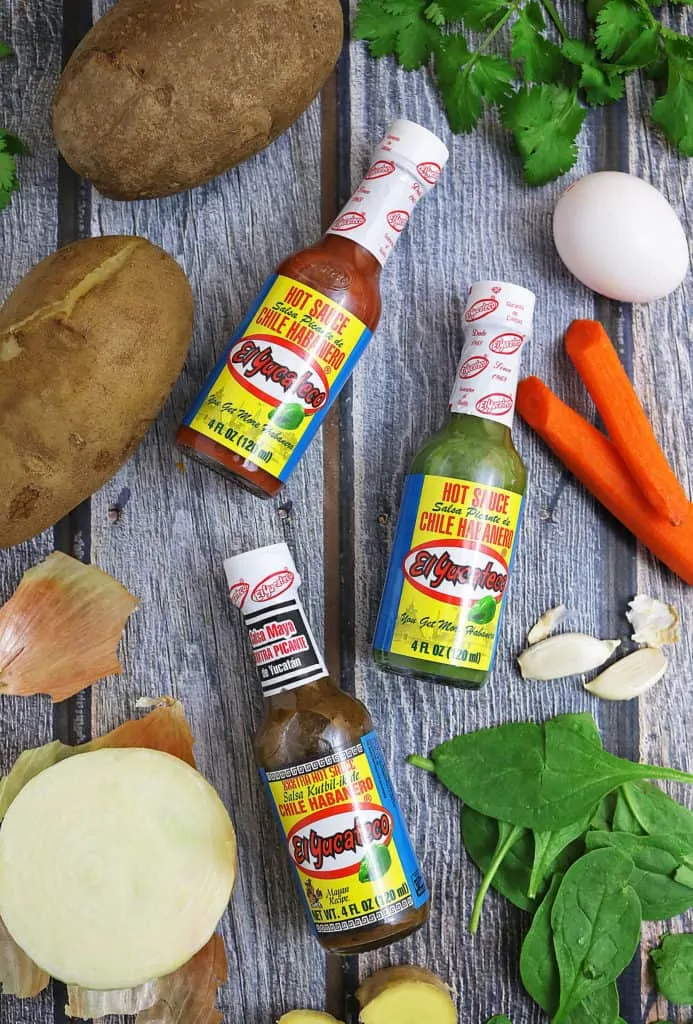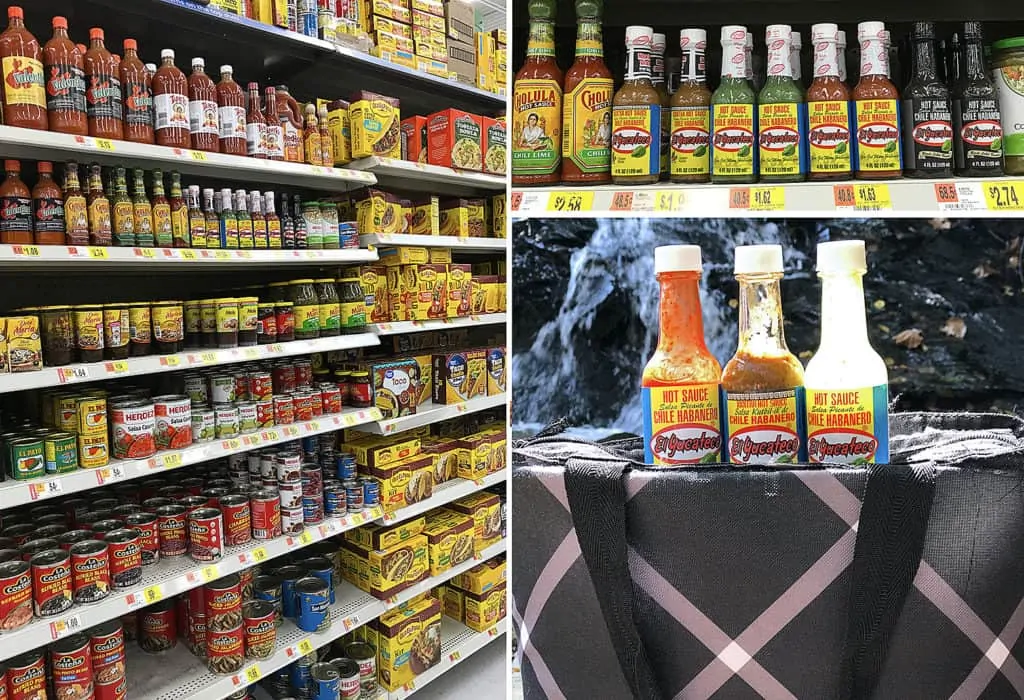 If you'd like to know more about El Yucateco® check them out here or head on over and check them out on their social channels: Facebook • Pinterest • Twitter • Instagram • Youtube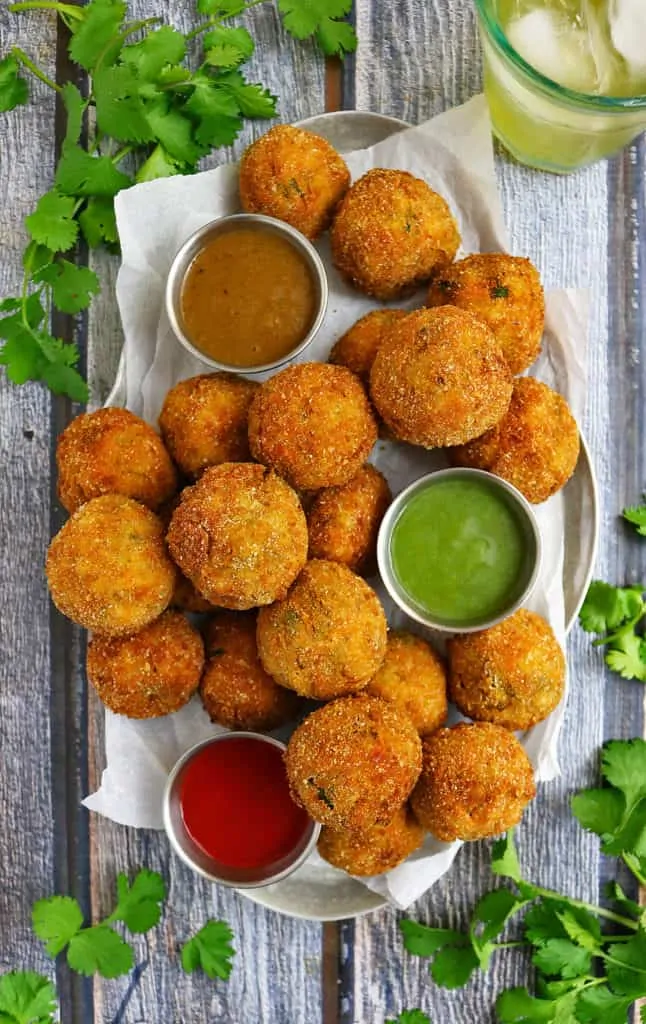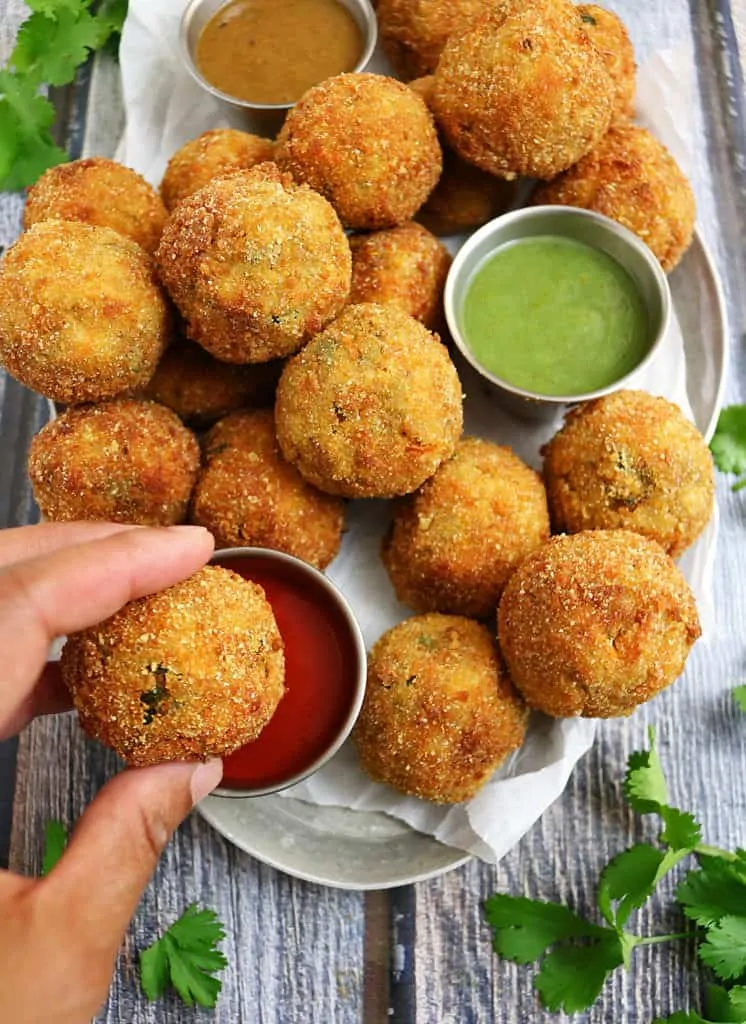 [Tweet "Easy Carrot Spinach Croquettes #KingofFlavor #FieldToBottle #ad"]