This Spicy Chocolate Bean Dip is a delicious union of spicy and sweet flavors. This dip is a perfect snacking option when chips are around.
Lately, I find myself indulging in a large amount of self-evaluation. At the end of the day, instead of throwing blame on someone else for something said or done; I find myself reflecting on what I said or did that exacerbated a situation; or, what I could have said or done to handle a situation better. Weird as it might sound, it was this self-evaluating that led me to ponder my recent indulgence in a large quantity of chocolate.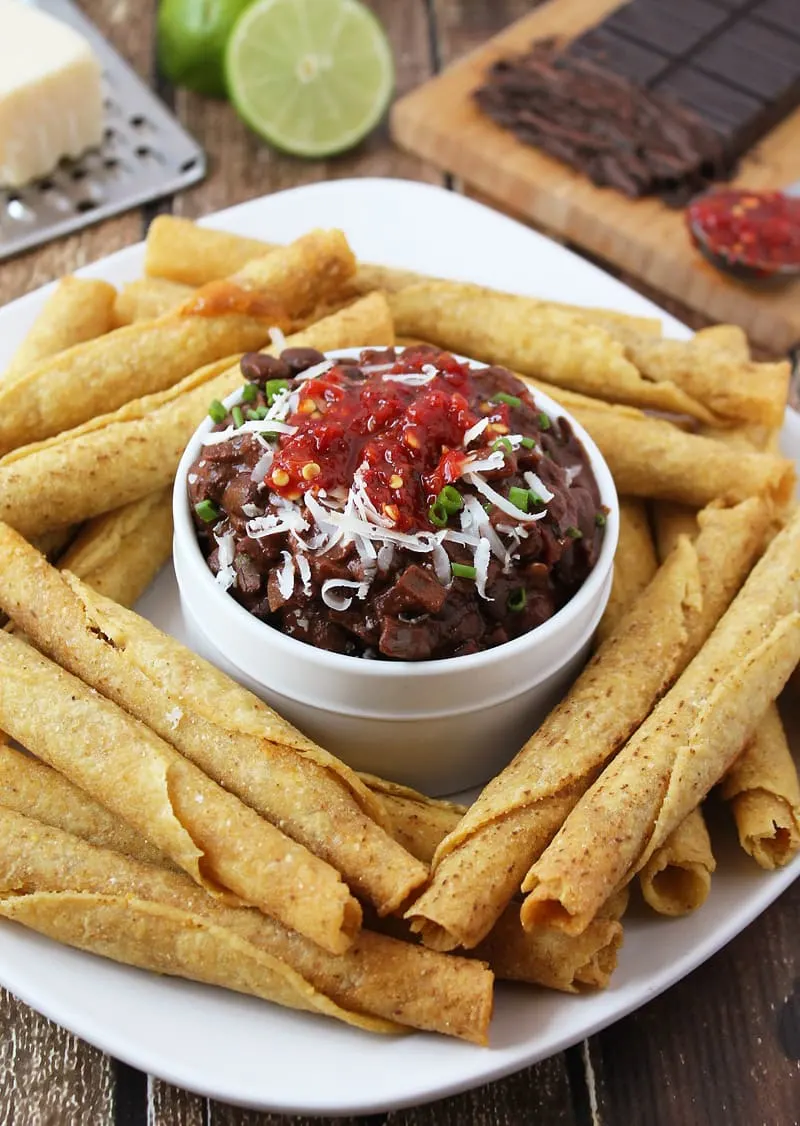 You see – just having the letters c.h.o.c.o.l.a.t.e roll of my tongue in that order, makes me fill up with hope! Hearing myself say those letters in that order has me fill up with anticipation; seeing and smelling chocolate has those salivary glands in the back of my mouth kick into overdrive; and, well – tasting it just transports me away! Just me? Or, do I happen to have another chocolate lover reading along?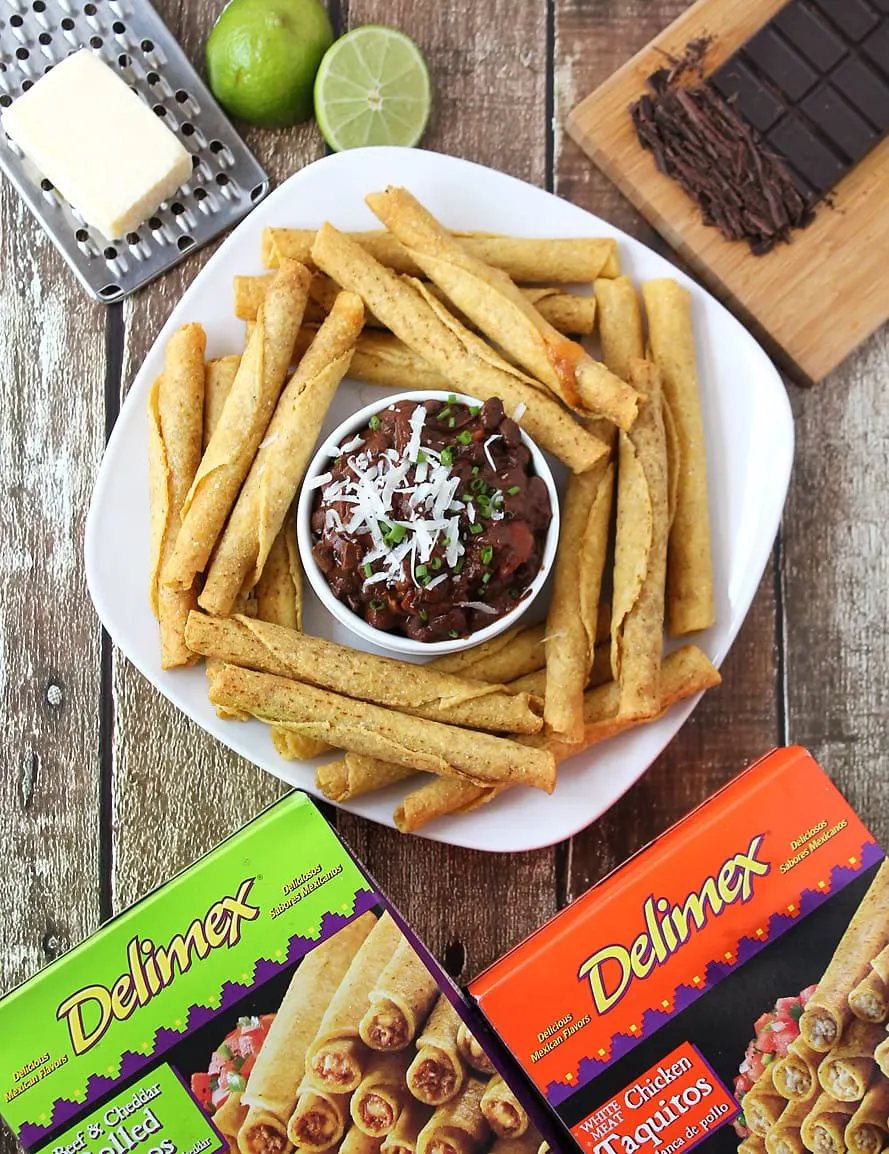 I adore chocolate in all its splendor. Yes, I adore chocolate skillet cakes and chocolate cookies and try to convince y'all, my fellow bloggers, to send me any chocolate creations y'all whip up; but, I also adore the depth of flavor chocolate brings to savory dishes – like this one.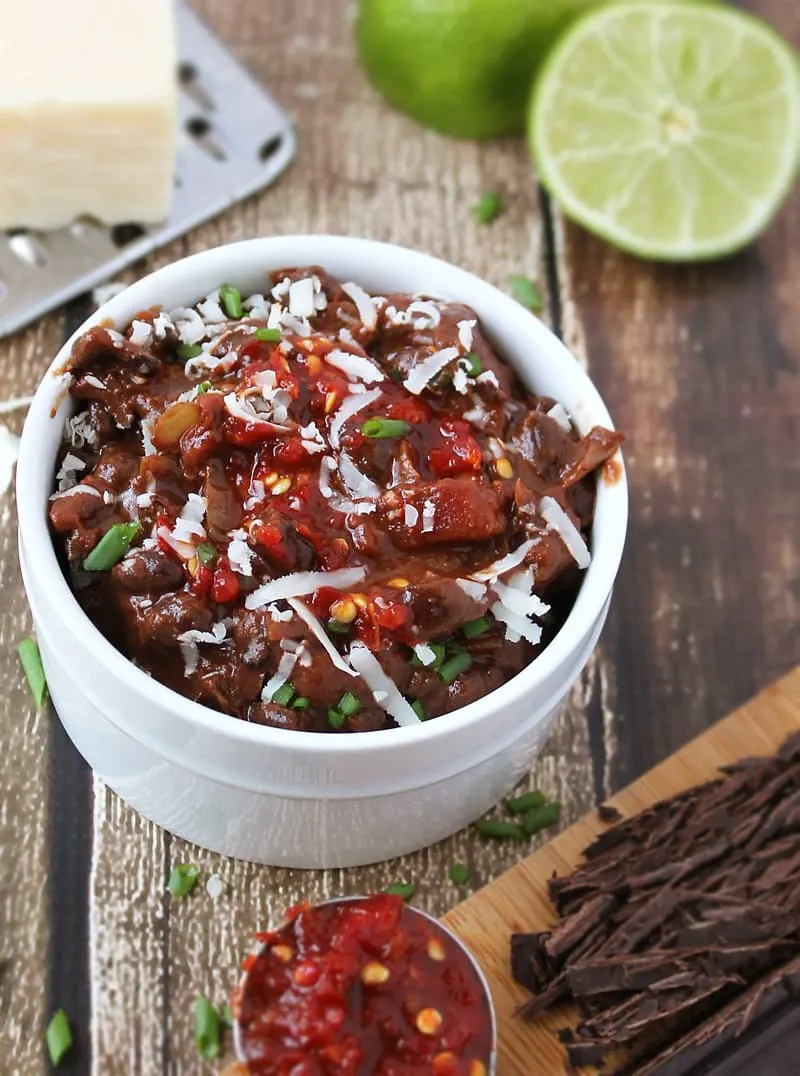 This is a flavor-packed dip, guaranteed to send all your senses into overdrive. As my daughter has been having some of her friends come over to help her explain the rules of basketball to me during the ongoing college games; the least I can do is to feed these ever-obliging teenagers – what else than something containing chocolate?! 😉
But, juggling a crazy hectic schedule, and teenage appetites, and finicky choices, brought me to the conclusion that making a couple of dips and having a vast variety of eats for them to graze on, would be ideal. This chocolate bean dip incorporates some of the ingredients used in a Mole Sauce; and, since my daughter and her friends love Taquitos, I picked up some Delimex Chicken Taquitos and some Delimex Beef and Cheddar Rolled Tacos from the freezer section of our neighborhood Walmart to be enjoyed with this dip.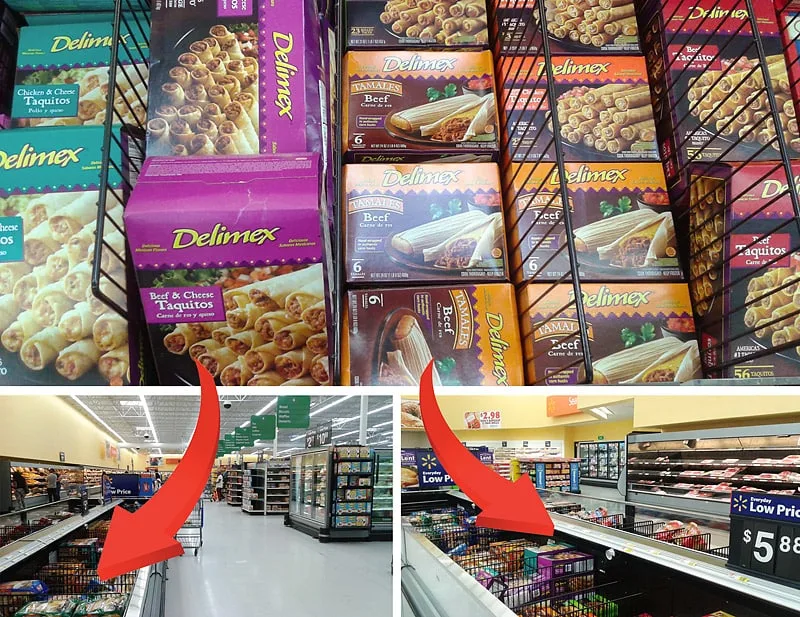 While this vegetarian Chocolate Bean dip is a complicated collaboration of flavors – putting it together is a cinch and can be pulled together in less than 30 minutes – with the most time taken for cooking the onions!
1- You start off by putting a couple of tablespoons of Olive Oil into a pan
2- Then you add a chopped up onion to this and saute it for about 15 minutes, stirring constantly
3- Then, a cup and a half of vegetable broth is added in
4- After that, add in a tablespoon of tomato paste and a teaspoon each of cumin, coriander, paprika, chili powder, chili flakes and salt to the pan and bring it to a slow simmer for about 2 minutes
5- Add a cup and a half of black beans (canned or soaked and cooked)
6- Add one once of dark chocolate (100% cacao) and stir till melted
7- Add 2 teaspoons honey and 2 tablespoons fresh lime juice and a cup of diced tomatoes and increase flame for about 10 minutes till – till extra liquid is absorbed (depending on your stove, this might take less than 10 minutes or more).
8- Top with sambol olek and chopped chives and cheese and enjoy!