Marinating this almond-crusted chicken in a mixture of yogurt and paprika and lemon, makes it oh so moist and tender inside and crispy on the outside.
This post is sponsored by Blue Diamond Almonds. As always, all opinions and recipe are my own. Thanks for supporting the brands who support me in doing what I love!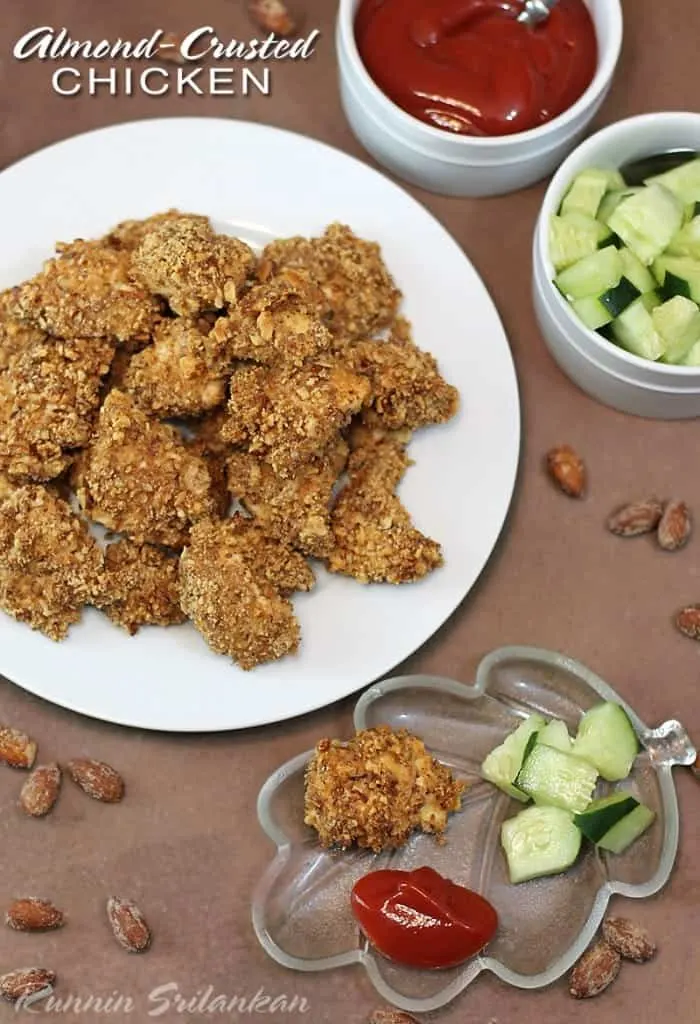 This life can be pretty glorious, but every now and then, things don't go according to plan and we end up being clobbered by lemons!
Of course, when that happens we try our best to simply pick ourselves up, dust ourselves off and keep on going – till we reach those glorious bits and pieces again. And, reach them we do. In time.
Speaking of life's lemons…
I came across this story yesterday (which I am sure y'all have already heard about), about this remarkable lady, who suffered serious burns in a fluke kitchen accident when she was a toddler. I must say I have been so in awe of how she not only picked herself up and dusted herself off, but in the way she stopped to help others along the way.
When she found permanent tattooing to be the answer she needed to cover up her scars, she decided to master it herself and start offering it to other burn victims; in the process, helping them pick themselves up, dust themselves off and reach their own glorious bits and pieces.
Speaking of glorious bits and pieces and things not going quite according to plan ….
It had been a long day, and my daughter posed the infamous "mom, what's for dinner question" and while I was thinking about it, I figured I would make us a quick snack – using the almonds I found on my doorstep, sent by Blue Diamond Almonds.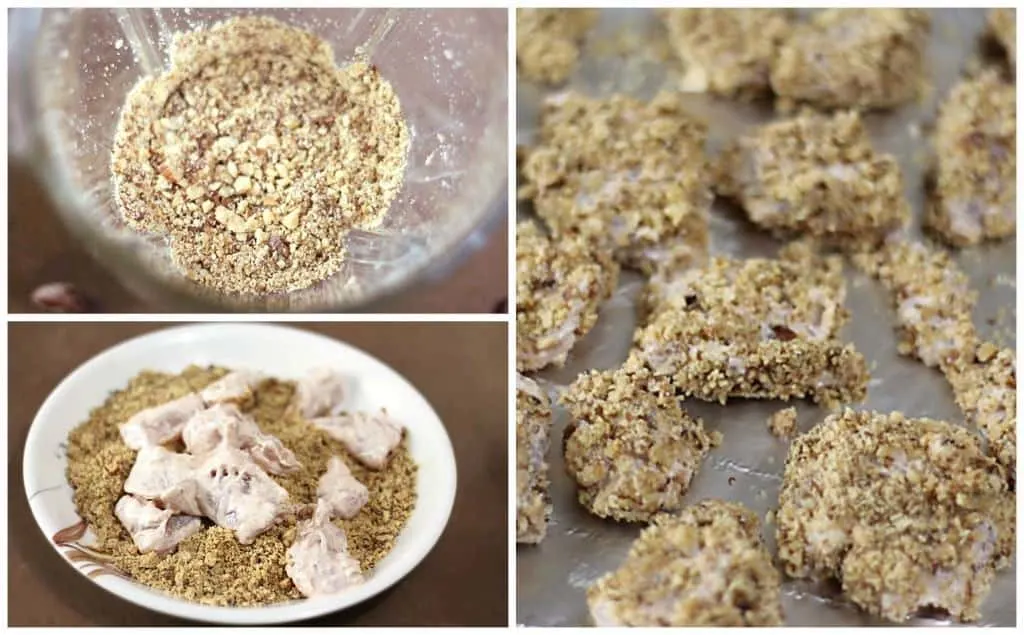 At first, I was going to toss them on a small salad – but, other than broccoli and beets, I was short on veggies. My daughter suggested a nut butter type dip with the two different kinds of Blue Diamond almonds – but we didn't have anything to dip into the dip.
What we did have was defrosted chicken, so I figured I would pulverize the almonds and use them to coat the chicken, using egg as the glue – but – guess what? Yup – we were out of eggs (clearly I need to make a grocery store run)! But we had yogurt and a bag of lemons, so I ended up using them as a stand-in for the eggs and as a marinade – and – the resulting almond-crusted chicken bites were so good – we ended up making this our dinner – and what a glorious meal this was to end a crazy day with!
These almond crusted chicken bites are definitely going to be on our homegating menu this weekend – maybe they will be on yours?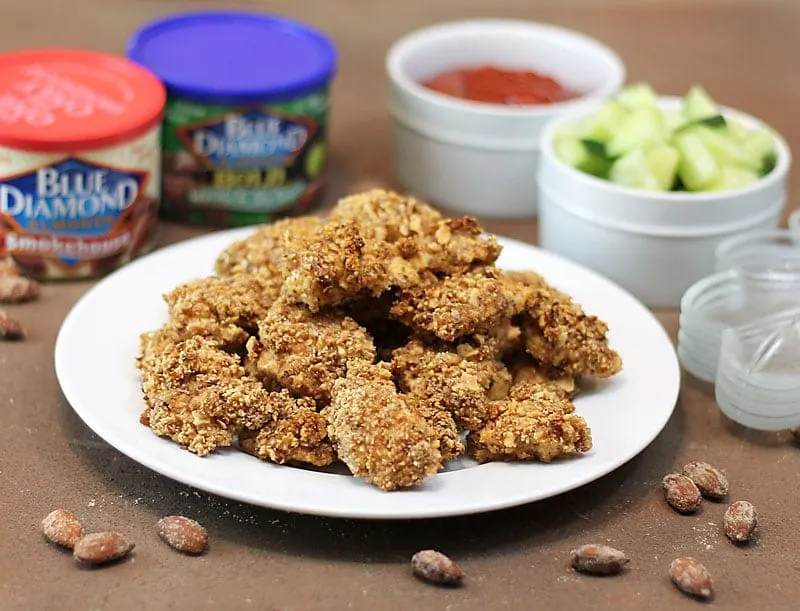 For more Game Changing Snacks, visit Blue Diamond Almonds on:
Facebook • Twitter • Instagram