This vegetarian Slow Cooker Roasted Garlic Turmeric Potato Soup is simply so easy, so creamy, so delicious, and so dairy-free!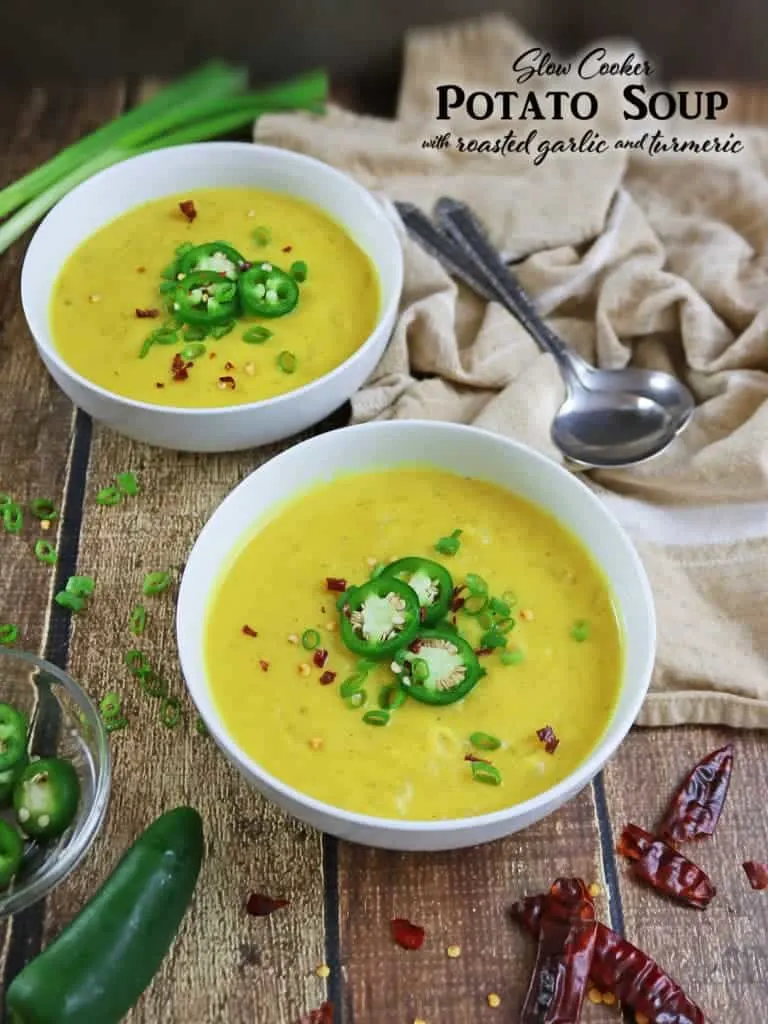 I might be a tad bit biased, but, my daughter gives the most thoughtful gifts!
Let me start by saying, my daughter knows that I am quite the cheapskate when it comes to fancy gadgets and gizmos that help one get -and stay- organized. In prior years, I've picked up a composition book and "converted" it into my version of a planner. While she has incessantly bugged me about my tacky composition-planner, I've had to point out that it was less than a buck – and worked for me! What a deal – eh?!
However, this past Christmas, my daughter decided to amp up my planner game by getting me a bona fide, fancy, planner – with pages filled with sections titled: "Month At A Glance" and, "Things To Do For The Week" and, "Today's To Do List" and, a plethora of tips and tricks on staying organized!
At first, I was a tad bit intimidated by it….
But…
Now, 23 days into the Month of January, I cannot imagine how I managed to stay organized before it!
I'll go so far as to say it keeps me sane. What I used to forget to do, now I don't, because – it's written down right there in a legible version of a calendar!
Those people who can see what you need more than you can see it yourself are simply invaluable – don't ya think?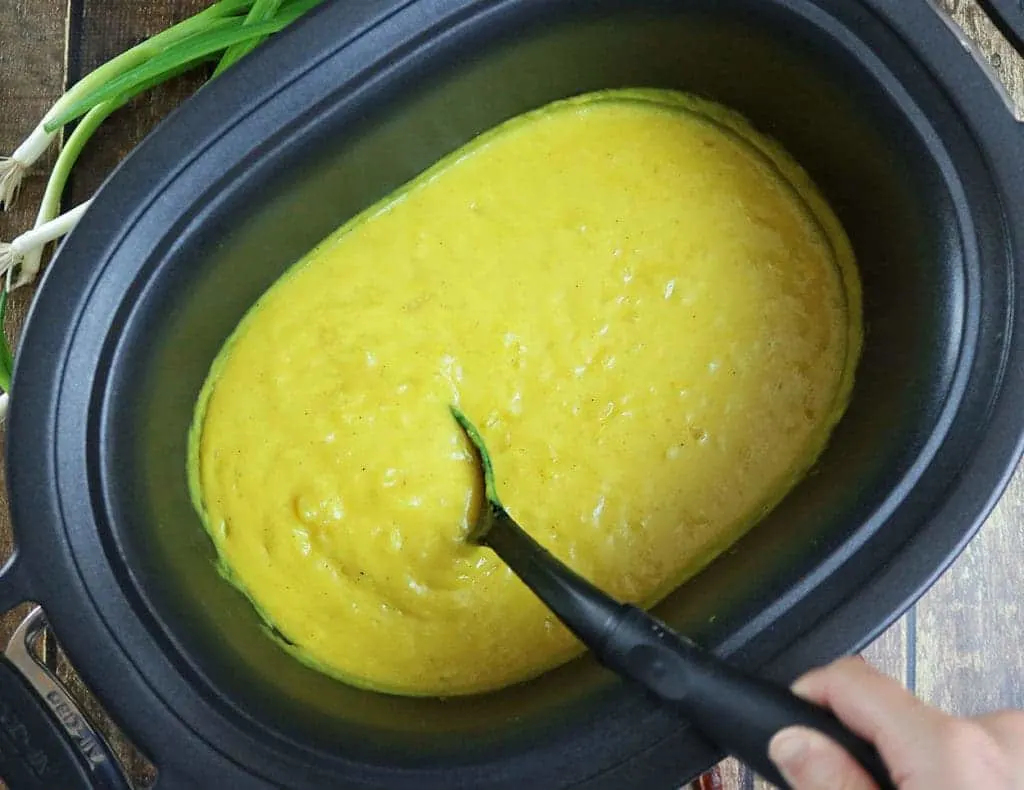 Today, I find this gift of hers simply invaluable!
If you are wondering what this story has to do with this Slow Cooker Roasted Garlic Turmeric Potato Soup…
Well, a couple of Christmases ago, I received a Slow Cooker. I might have used it once before I put it away and forgot about it.
Then, this year I stumbled on it in the dark recesses of my kitchen cabinets and deiced to pull it out. And, I have been using it constantly. In the busyness of this month, that slow cooker has become pretty darn invaluable to me, like that planner!
My daughter and I have been enjoying all sorts of concoctions from it – like that Three Bean Stew with Cocoa from last week and this Slow Cooker Roasted Garlic Turmeric Potato Soup.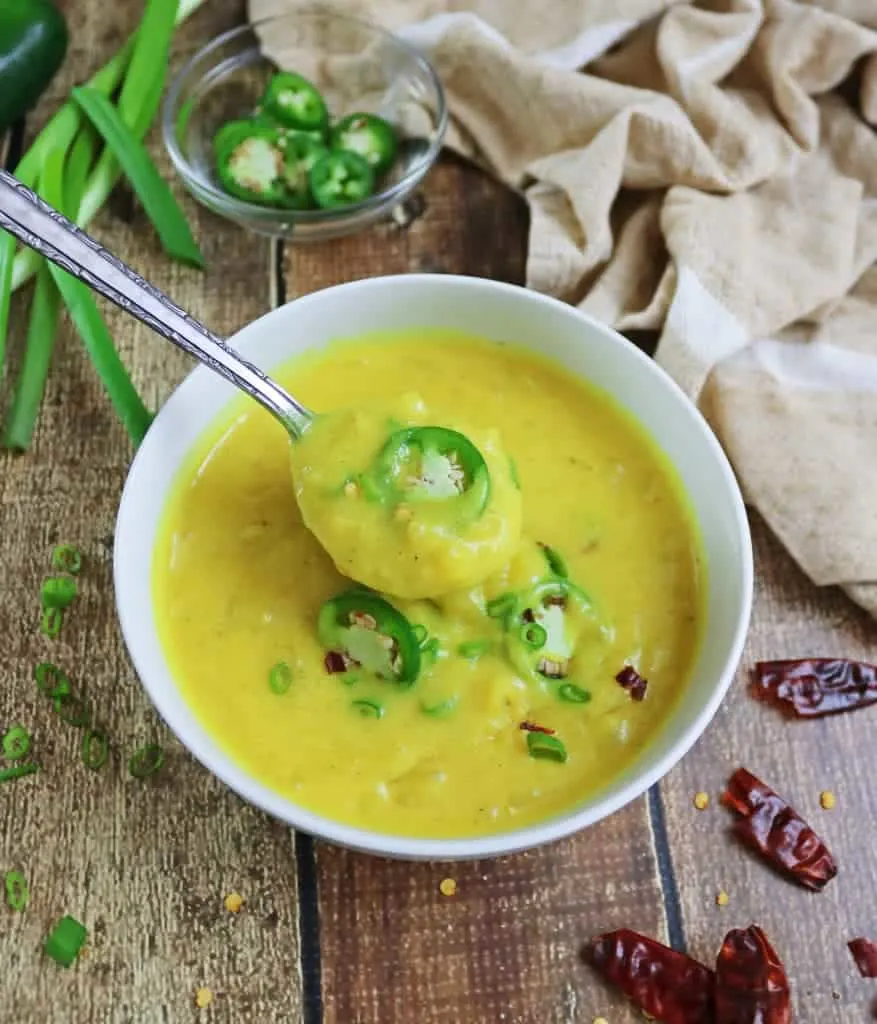 And y'all, this Slow Cooker Roasted Garlic Turmeric Potato Soup was so good! So incredibly creamy – without the cream! We tried licking the slow cooker – but had to stop when more soup ended up in our hair than on our tastebuds!
This soup is packed with off the charts flavor from turmeric and the roasted garlic I added in to it. I roasted the garlic while the slow cooker was running with the potatoes. I just threw a few garlic cloves (cut on one side) in some aluminum foil, baked them up at 375 degrees for about 40 minutes and then added them into the Slow Cooker. I also used coconut milk in this Roasted Garlic Turmeric Potato Soup which makes this soup dairy free too! My daughter and I decided to spice up our soups further with some jalapenos and crushed pepper flakes, but you can also top it off with cheese and/or bacon, if you so fancy.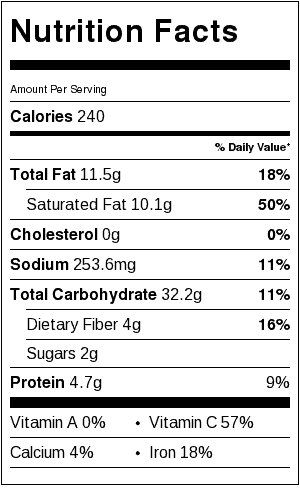 I'd love to know if you happen to make this recipe (or any other on here) so pretty please tag me @RunninSrilankan and #RunninSrilankan on Instagram, Twitter &/or Facebook. And, if you haven't yet, then please make sure to subscribe to my mailing list to have all sorts of eats and treats delivered to your inbox!